A Complete Runner
TRAIL|Issue 35
Road and trail runner ERIC NGUBANE has been winning trail races in KZN since 2010, and made a splash on the SA trail scene when he won Ultra-trail Cape Town 100km in 2014. From 18km trails to the Comrades Marathon, Eric is at home on his feet.
I started running in high school. I did soccer and cross country. I don't play soccer any more, not since 2005. In September 2010 my friend said 'come run the Umhlanga Trail Run.' I never looked back. I have won that race 11 times.
I start training at 7am and then I have afternoon training at 3pm. I run 35km to 40km per day – depending on what I am training for – and do gym work in between.
I have more time for training now that (run retailer in Durban North) Sports Zone closed, after working there full-time for many years.
Taking pride
I am most proud of winning the 100km Ultra-trail Cape Town in 2014. That was an honour because I went through a lot during the race to become the winner.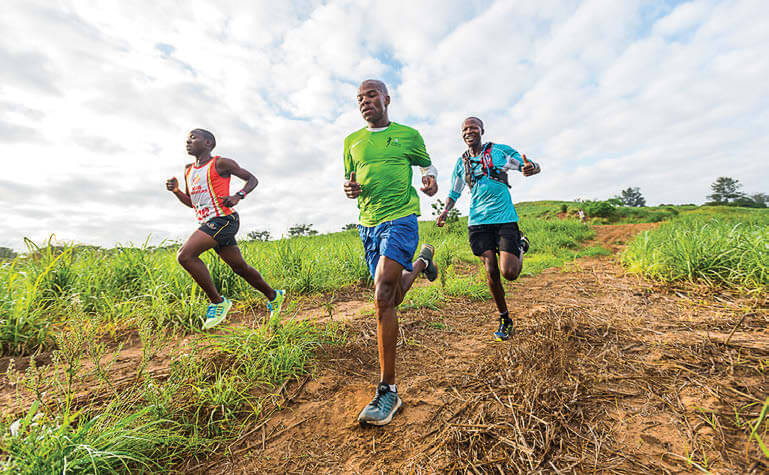 I am also proud of winning the 2016 Lesotho Ultra Trail 50km. The race was over 3,300m above sea level, and when I look back on the event, I know my strength.
Winning all three WildSeries events (Three Cranes Challenge, Golden Gate Challenge, MontAux-Sources Challenge) is another achievement.
I set records in each race in 2015 and 2016.
More recently, I am proud of winning the 2019 Karkloof 50 miler for the first time.
It has been a long journey in trail running and I'm looking forward to even better results this year.
For now, I'm building up to Comrades Marathon. Straight after that, I will run many trails. If life goes well, you will see me at the start of Karkloof 50 mile again. But before that, I will run events like 1,000 Hills Challenge, and some short ones for speed.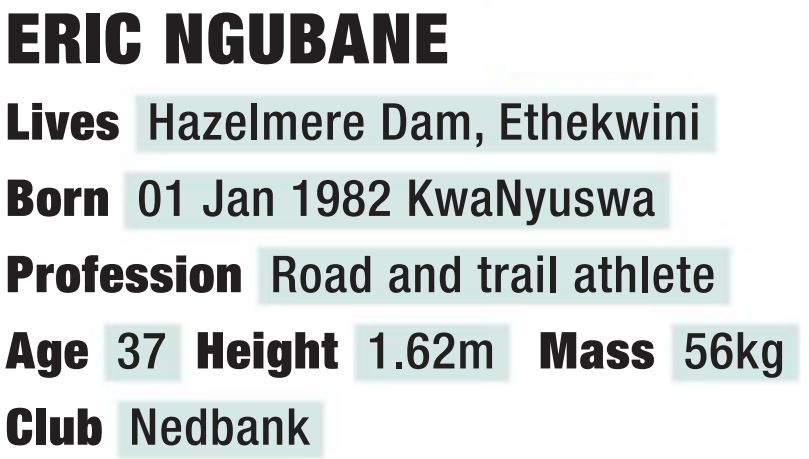 My home, my heart
I live with my wife and two boys. I don't have a job, so I run to support my family. I also help support my mother and father back home.
You can read up to 3 premium stories before you subscribe to Magzter GOLD
Log in, if you are already a subscriber
Get unlimited access to thousands of curated premium stories and 5,000+ magazines
READ THE ENTIRE ISSUE
Issue 35