Those Magnificent Mulls
Rural Worblers in the Big City
When Dave Mull was a child, his family were resigned to the fact that he would probably spend his life in jail.
"I was a pretty violent kid," Dave, now 28, admits. "We had this deck ten feet off the ground," youngest brother Steve explains, "and I was lounging on the railing, laying down on it and Dave opens the door and comes out and pushes me off the side. I fell off and landed on my back on a rock! All of our best memories involve Dave hurting us or inflicting pain. But yeah, he takes the anger out on skateboarding these days."
Of Vermont's Mull brothers, Dave may be the one you've heard of, or at least seen his stunt work. Remember that third story drop-in board slide down the mountainous metal-capped hubba? Yep, Dave was the longhair piloting that foolhardy mission. And while jumping out of trees and off of roofs might be keeping him out of the pokey, it's Steve who the brothers say is the true crash-test dummy of the family. Or more like the guinea pig (as his NBD no-comply flash 'n' roll in this article will attest).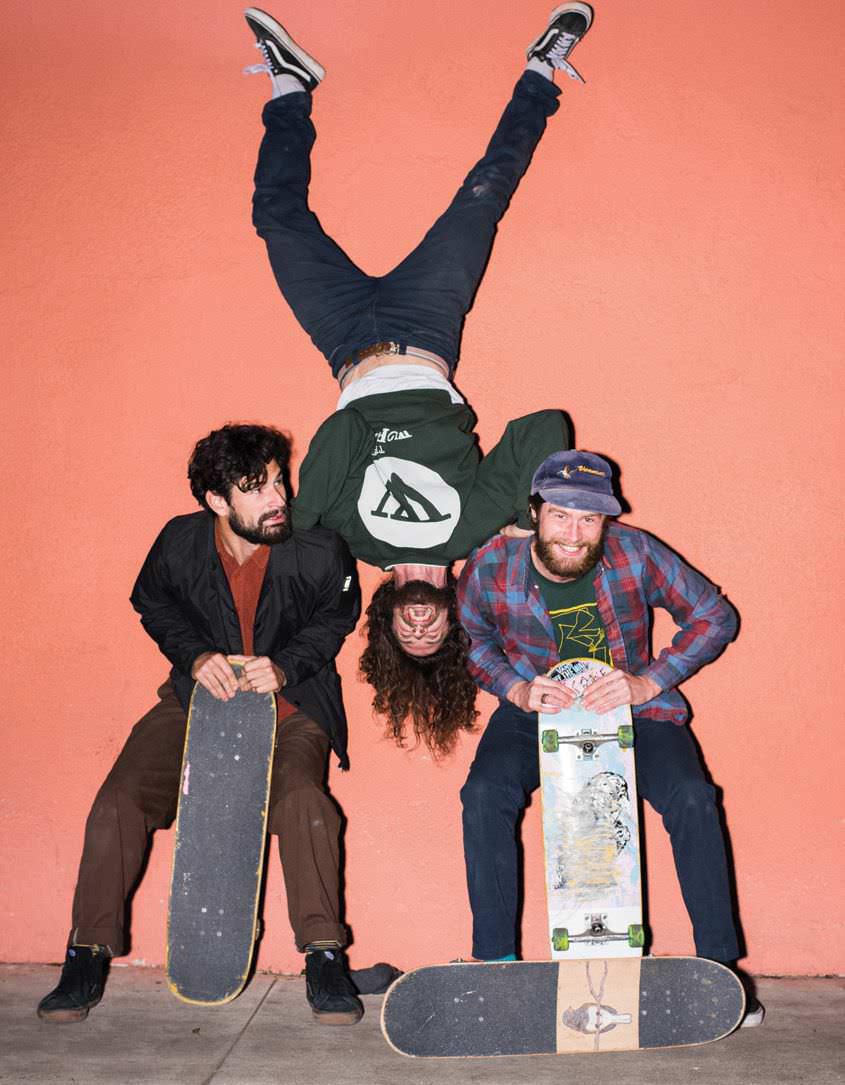 "If there's something that no one else really wants to do they usually give the job to me," says Steve, 25. "I always end up skating some weird spot with a bunch of plywood or a tree rail or whatever. I'm usually the first one to try it but the last one to land it." And it was Steve who first got the brothers off of their BMX bikes and roller blades (which they often wore on one foot only, having only two pairs between them), and onto skateboards full time. "We basically discovered this old 80's board, like, no concave or anything, in our garage," says Tom, 26. "It belonged to Charlie our oldest brother and Dave and I were just messing around with it. We had heard rumors of how to ollie and I remember Dave saying something like, 'If I could just get this off the ground I'm never gonna stop!'"
You can read up to 3 premium stories before you subscribe to Magzter GOLD
Log in, if you are already a subscriber
Get unlimited access to thousands of curated premium stories, newspapers and 5,000+ magazines
READ THE ENTIRE ISSUE
May 2017