Elijah Berle
Okay, we have Elijah Berle here. Half of me is here; the other half is still in China.
How was your trip, though?
It was sick. It's a culture trip. It's a whole different world out there. You don't even really realize it until you get back home to what you're used to.
Cool thing is you have a really tight crew with you though, right?
Oh yeah, for sure. We had a tight crew and everyone kept it together. No one lost their mind or anything.
It's easy to lose your mind in Asia.
Yeah, seriously! You will be munching on some food and then find out it's pig tongue! The eating situation out there gets rough.
I really enjoy Asia but if you're over there skating you really gotta keep your balance. Can't go too far out there. It'll throw you off.
Definitely. Don't get me wrong; I love it out there but you've got to keep your mind sharp and focused or you can get lost in a different world.
Well, I'm glad you made it back, man. The thing that I really wanted to talk to you about was being from the West Side of LA. You're the young generation that's come out of the area where I grew up. I just wanted to touch base and get your perspective of the new Venice and how it's affected what you do in skateboarding and also life.
Growing up out there was amazing. My mom would take me skating and even catch some scratches with me. She just saw the fire in my eyes and if I wanted to go surf she would take me surfing. If I wanted to go skate she would take me anywhere.
You can tell if someone grew up surfing in their skating. You can see a certain flow that's not stiff and square.
Yeah, I think so. Whatever you do on a surfboard you take it to your skating and when you're out surfing you take your skating to that. It's a certain kind of flow.
Your story is always amazing to me because we come from the same place and are doing the same things but the age difference is so great that I can learn from you as much as you can learn from me.
Totally. We are doing the same thing. I wake up, go surf and then go skate. Thirty years ago you were doing the same damn thing!
The bottom line is there is a style from the West Side that's from the type of terrain we grew up in.
It's because when you go surf, you linger your skate style into it and it's the same thing when you go skate. You can tell when someone who has a more square robot style probably grew up just skating in a skate park or something.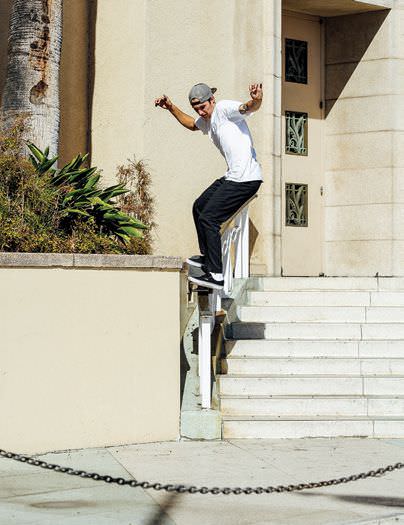 Well, you can see it in kids like Curren and Pedro. You can see the energy in the lines and the flow. I think a lot of skaters forgot where skating came from. They don't care about surfing and they don't care about surf style.
Yeah, for sure. Research your history, kids! Get on the Google Internet web and type in "where skating came from" and figure it out!
What do you think about all the new technology that's happening?
When I'm older and can go back and watch that clip and see that photo of all of us from China in 20 years it's going to be sick!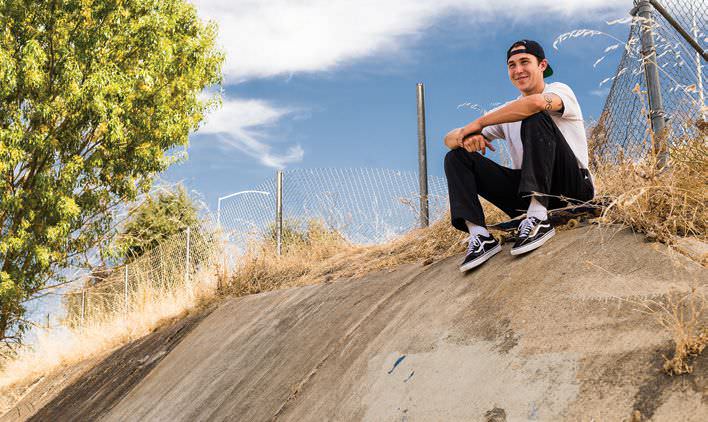 That's the thing, you know. In a lot of ways technology has improved us, even in skating.
There are up and downs to it. There is definitely too much "Look at me! Look at me!" going on right now and not enough skating going on.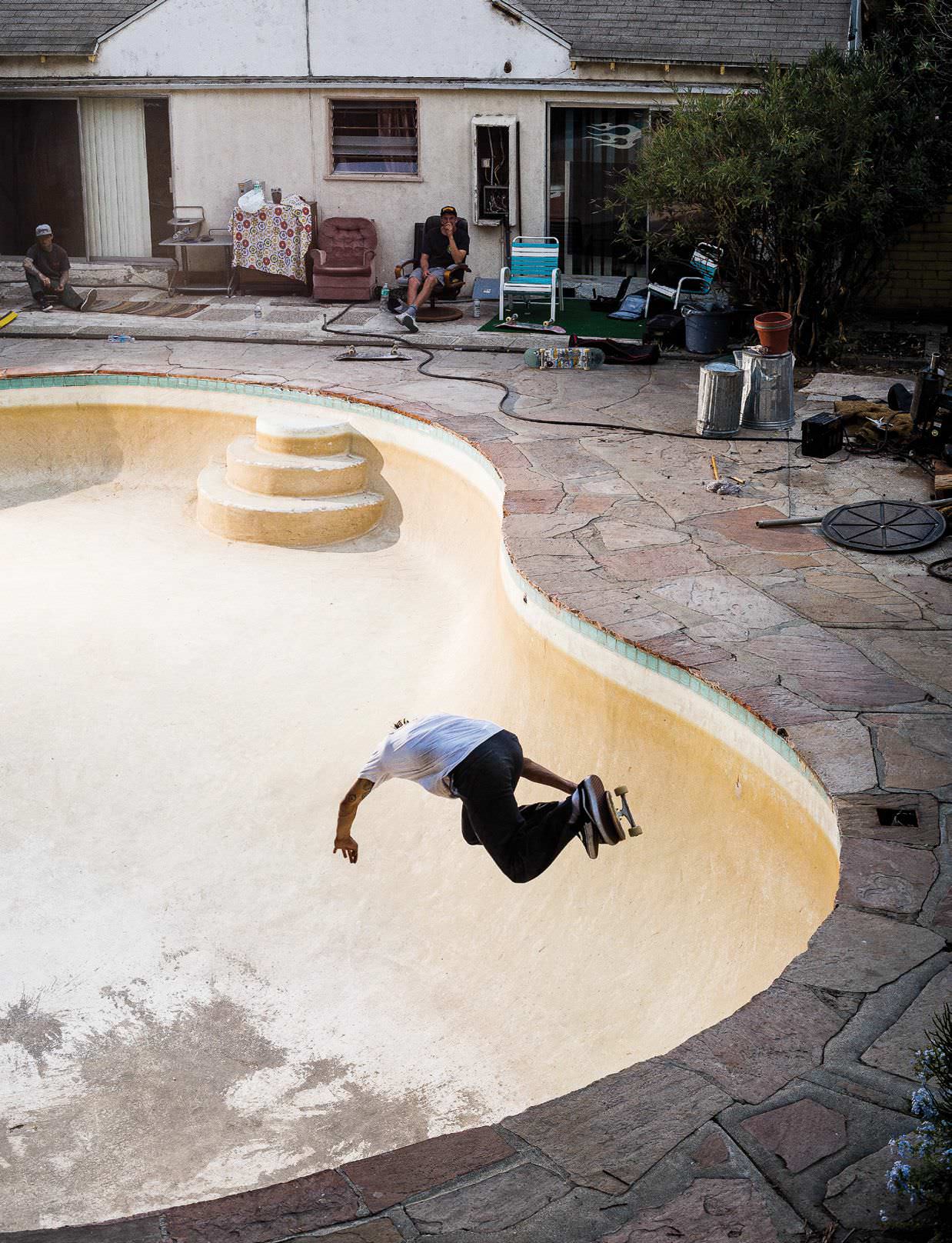 Time is so precious, man, and you don't want to waste it. And not everyone is worthy of having that much attention focused on them.
Yeah, true. But they still want it.
I think back then that skaters were as good as they are now but technology hadn't caught up to them. Now it's to the point where it's assisting skaters getting better. I think that's why skateboarding now is so rad.
In my eyes it kind of switched. Back in the day street skating wasn't as evolved yet and people were still figuring it out. But transition skating was mental! Way beyond what it is right now. Transition skating kind of got lost for a minute and it's not how it used to be. You don't see half the tricks they used to do and half as much style, but street skating has evolved to a ground-breaking level.
You can read up to 3 premium stories before you subscribe to Magzter GOLD
Log in, if you are already a subscriber
Get unlimited access to thousands of curated premium stories, newspapers and 5,000+ magazines
READ THE ENTIRE ISSUE
JANUARY 2017