Brad Westcott Rides The Rails
Brad Westcott Rides The Rails
So, Brad, what got you into hopping trains?
I've always been fascinated by trains, mainly because the railroad seems so antiquated but it's still thriving in modern times. I started diving into books about railroad history which subsequently led me to books about riding trains. I had a close friend who was experienced in traveling by rail and he took me under his wing and taught me the ways.
Do you plan your skate trips around train rides?
I don't always plan skate trips around train rides but it rules when they both line up. There are times when I just need to clear my head and get away from it all and I'll go on a quick weekend hop and not bring my board. But on longer trips I always bring my board because skateboarding is such a huge part of who I am and I can't imagine going a week or longer without skating.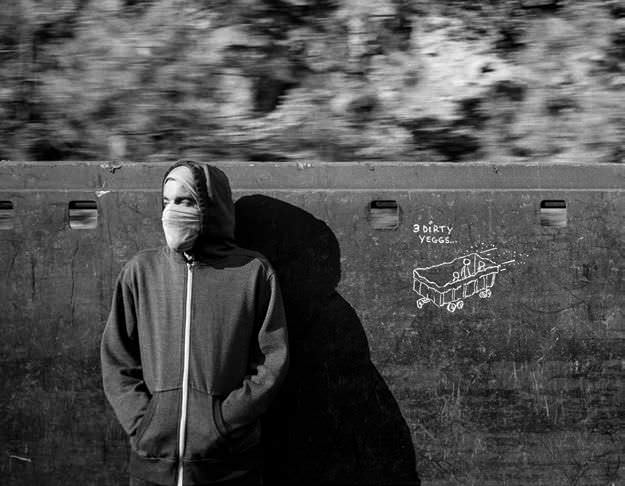 How did you get into photography?
I first got into shooting photos through skateboarding. I took a disposable camera on a road trip to Florida when I was ten or 11 years old. Once I realized the magic of being able to bring home memories from the road, I was hooked. I started to shoot photos on train trips simply because I always have a camera at my side, especially when I'm traveling.
What type of people are out there hopping trains in 2017?
I think there are a lot of misconceptions about the kind of people who are out riding freight trains. There really aren't a lot of people riding trains at all anymore. It's become a lot more dangerous and difficult to do than it was 50 years ago. The majority of people I've met out on the rails are very similar to me: just people looking to escape city life and get away from it all—to have some time away from everything to think while seeing a different part of America.
You can read up to 3 premium stories before you subscribe to Magzter GOLD
Log in, if you are already a subscriber
Get unlimited access to thousands of curated premium stories, newspapers and 5,000+ magazines
READ THE ENTIRE ISSUE
February 2017