Unhurried, Unsullied
MAHENDRA SINGH DHONI'S practical approach has been his biggest asset.
"Mahi is a footballer-turned-cricketer and I was a cricketer-turned-footballer," says Narendra Singh Dhoni, around 10 years older than Mahendra Singh Dhoni (MSD), about his famous sibling.
"Perhaps Mahi, who was very young at that time, does not know about my cricket. Later, I played for the school team as a football goalkeeper in several national-level events but followed international cricket keenly."
Narendra is spot on in his analysis of the two world titles India won under his brother's captaincy. "For me, Mahi's contribution in the two finals is the biggest — as a captain, in placing a fielder at short fineleg to take Pakistan's last wicket in the final, in 2007 (World T20) and as a batsman, coming up the order in the final, in 2011 (ICC World Cup).
"This time, his role is different but very important," says Narendra, admitting his 'generation gap' with MSD and the lack of cricket talk with his brother.
Jaykumar Sinha, a former Ranchi University coach and the convenor of the Jharkhand State Cricket Association, follows MSD's moves closely. "Dhoni has got everything in life and he does not need to do what he is doing (for the World Cup). He is great as he is doing this for the team," says Sinha.
Sinha, who has seen MSD evolve from a youngster to a world champion, decodes the entertainer's game. "There is no one to replace him. This is a great opportunity for the Indian side. It has a batsman who can bat both ways (as per the situation) at No. 4."
No one can match MSD's adaptability. One of his sports teachers, Moti Prasad, speaks about the instance of MSD opening the batting for his school, while Chanchal Bhattacharya — who also played a crucial role in shaping the champion's career — pulls out a Vinoo Mankad Trophy match score-sheet showing MSD as the No. 10 batsman.
Getting him a Railways job
One of his closest friends and teammates in the Bihar and Railways' sides, Satya Prakash — he was instrumental in getting MSD a Railways job in Kharagpur — speaks about MSD's ability to adapt. "We used to call him atankwadi (terrorist). He used to hit 40-50 runs in 20 balls. But he became a saint when he played for the country and changed his approach. He is a good learner."
Narendra makes an interesting observation. "I am not sure whether anybody has scored 10,000 runs (in ODIs) batting at Nos. 5, 6 and 7."
Satya Prakash, who has known MSD for the last 18 years, has no qualms in admitting that he grossly underestimated the champion's capability. "He rarely captained in the past, but see how he became the captain of some all-time great players. He always spoke in Hindi, but now he speaks fluently in English. We friends never really gauged his potential," says Satya Prakash, now playing in the inaugural Kharagpur Premier League (KPL).
Kaushik Chakraborty, who captained South Eastern Railway (SER), saw something special in MSD. "We knew he was special. His thinking and our thinking never matched," says Chakraborty.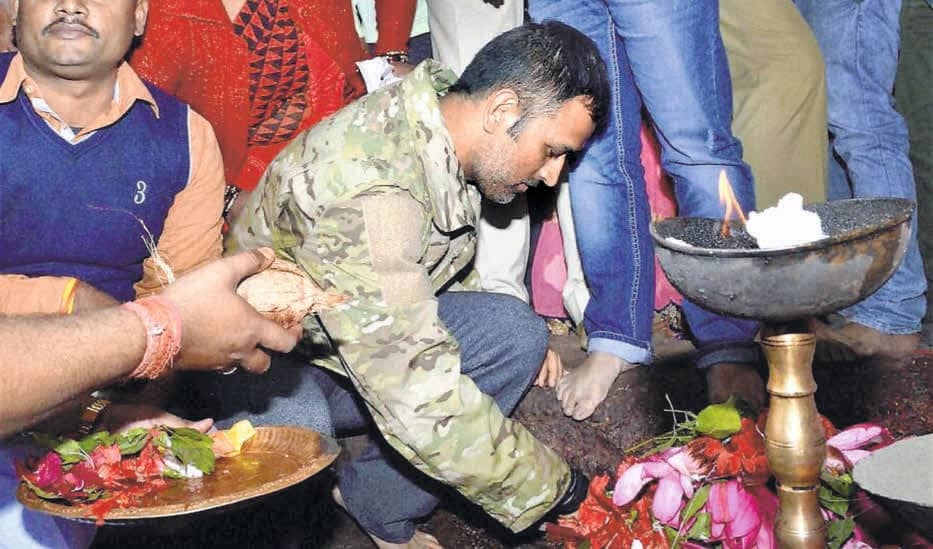 Big fan
Rahul Sen, who now dons the wicketkeeper's gloves for SER, is a big fan of MSD the 'thinking cricketer'. "I feel proud to have taken his place and follow him closely. But I don't want to be like him because his thinking and approach are different," says Sen, who grew up watching MSD in Kharagpur.
You can read up to 3 premium stories before you subscribe to Magzter GOLD
Log in, if you are already a subscriber
Get unlimited access to thousands of curated premium stories, newspapers and 5,000+ magazines
READ THE ENTIRE ISSUE
June 15, 2019