Takeaways From The US Open
Sportstar|October 19, 2019
Here's a list of the trends and human interest stories at the year's last major and what they portend.
A confident teen upset a nervous queen, and an ageless legend stopped a relent-less insurgent to win US Open titles. As a result, the bid to equal a hallowed women's record was thwarted, and the race for the men's GOAT heated up.
Let's review these and other memorable matches, trends, and human interest stories at the year's last major and consider what they portend.
Andreescu gets top grades: The most impressive first-time Grand Slam queen, other than Naomi Osaka, in the past three unpredictable years of women's tennis was crowned at the US Open. Going into the tournament, the vastly improved Bianca Andreescu hadn't lost a completed match since March 2 and boasted a perfect 7-0 record against top 10 foes. Although a shoulder injury forced her to withdraw from the French Open and Wimbledon, the fast-rising Canadian won prestigious events at Indian Wells, beating five seeds, and Toronto.
Even so, many experts doubted a callow teenager could ever win another major title because elite players increasingly competed into their 30s and the women's tour boasted unprecedented depth. Andreescu, just 19, emphatically disproved that during the fortnight at FlushingMeadows. Though her steely mental strength evoked memories of past teen queens Chris Evert, Steffi Graf and Monica Seles, make no mistake: this girl's got the game. Losing just two sets, Andreescu showcased a wicked topspin forehand, strong first and second serves, beautiful angles and drop shots, skillful defence, and clever shot selection. As all-time great Martina Navratilova said, "Andreescu has everything. There's really no weakness."
After supremely confident Andreescu outplayed Serena Williams 6-3, 7-5 in the rivetingUSOpenfinal, she said of Williams, "I've really strived to be like her. And who knows, maybe even better."
Bianca arrived at a propitious time of great parity. Different women have captured the four majors in each of the past three years. Andreescu and the more powerful, but less versatile, Osaka look like the best bets to end that parity and emerge as superstars in the early 2020s.
Nadal isn't just getting older, he's getting better: What a year! Rafael Nadal reached the Australian-Open-final, captured a mindboggling 12th French Open title, made the Wimbledon semifinals and climaxed his super season by grabbing his fourth US Open at age 33. His superlative 7-5, 6-3, 5-7, 4-6, 6-4 final triumph over Daniil Medvedev, 10 years his junior, gave Nadal his 19th Grand Slam title. That's just one short of Roger Federer's all-time record 20.
Rafa insists he's not obsessed by overtaking Federer, who is nearly five years older and hasn't won a major since the 2018 Wimbledon. "If you did, I think you would live in a state of tension and pressure all day long," Nadal explained. "I don't think it would make me happy, and I think it would keep me from appreciating all the things I've done and all the good things that have happened to me."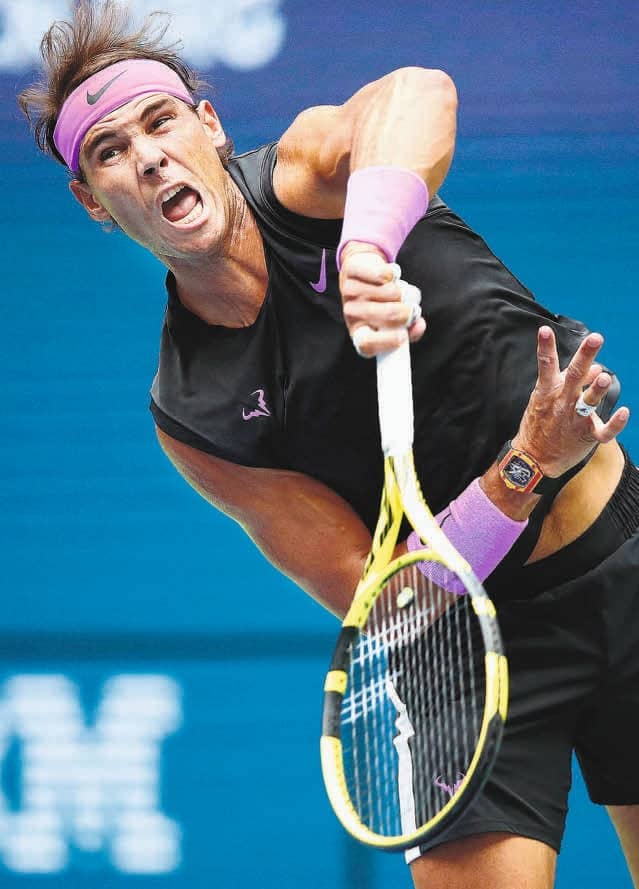 Even so, Nadal harbours a burning passion for competition, much like the rest of the historic Big Three. And like 32-year-old Djokovic, he grabbed two majors this year. In fact, Nadal became the first man to win five majors after turning 30.
How ironic that Nadal, plagued by major injuries throughout his brilliant career, would outlast the much-young Medvedev and flourish long after most past champions declined or even retired. As ESPN analyst Patrick McEnroe noted, "He was the guy who we thought would have the most trouble as he got older."
Serena's bid for 24th major fails again: "I'm so close, so close, so close, yet so far away," said a frustrated Serena Williams after losing to Bianca Andreescu in the US Open women's singles final. It marked her fourth straight decisive defeat in a Grand Slam final after giving birth to her first child two years ago.
Williams might identify with Sisyphus, the Greek mythological figure. Zeus punishedSisyphusby forever forcing him to roll an immense boulder up a hill only for it to roll down when it neared the top.
At the top of Serena's tantalisingly elusive hill is the Holy Grail of tennis — Margaret Court's record of 24Grand Slam titles. Many experts already consider Serena the women's GOAT for two reasons. Court won 11 majors at the Australian Open, which suffered from very weak fields in the 1960s and 1970s. Secondly, Serena's resume includes an Olympic gold medal, though, in fairness, tennis wasn't reinstated in the Olympics as a medal sport until 1988, long after Court had retired.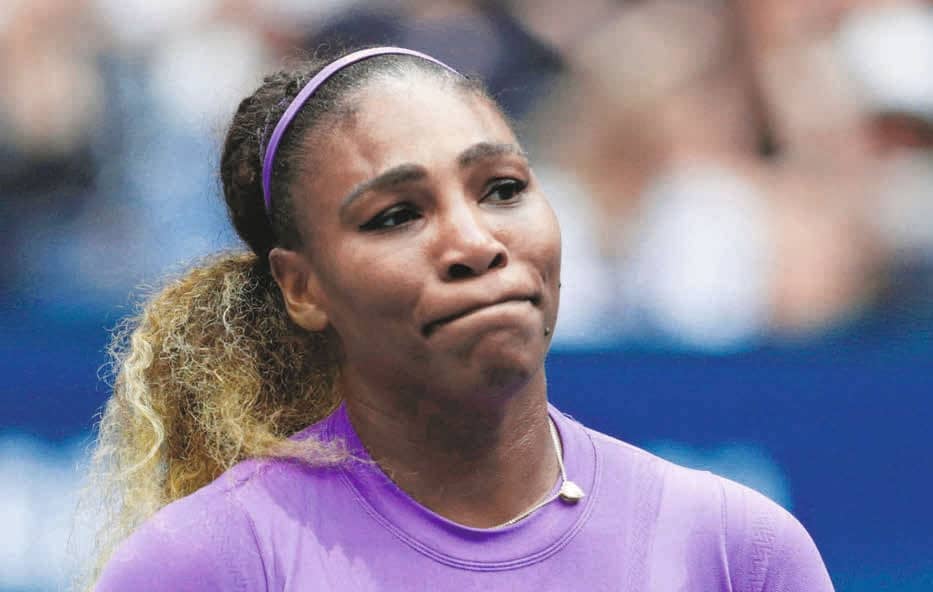 Those fine points don't mean a thing to the determined superstar who turned 38 on September 26. Before the dramatic final, Serena told reporters, "What you don't understand is when I get 24 — because it's inevitable — you guys are going to ask me about 25 and to pass the record."
When the year's last major began, former doubles star Rennae Stubbs presciently predicted, "It's a matter of whether Serena can emotionally handle the emotional stress of two weeks at the US Open." She couldn't.
Although Serena didn't implode and get penalised and fined as she did at the Open in 2009, 2011 and 2018, she cracked under the pressure against Andreescu. This debacle resembled her choking in the 2015 semifinals when she was shocked by heavy underdog Roberta Vinci. This time, the nerve-wracked Serena committed 33 unforced errors, put only 44 percent of first serves in play and had eight double faults, three on breakpoints to lose her serve.
"I could have just been more Serena today," Serena lamented. "I don't think Serena showed up. I have to figure out how to get her to show up in Grand Slam finals." Like many an aging but proud former champion, Serena can't accept the fact, the reality, that her reign is over. If Serena reaches a major final in 2020,we should consider it an achievement and not a failure.
You can read upto 3 premium stories before you subscribe to Magzter GOLD
Log-in, if you are already a subscriber
Get unlimited access to thousands of curated premium stories and 5,000+ magazines
READ THE ENTIRE ISSUE
October 19, 2019