Right Criteria To Pick The Tennis GOAT
Sportstar
|
February 8, 2020
What should the criteria be? What weight should be attached to each criterion? And what should not be considered as valid criteria?
Passionate sports fans love nothing more than a lively argument. And no tennis topic these days is more thought-provoking or hotly debated than "Which player is the greatest of all time?"
The clear-cut leaders, the best, not just of this era, but in tennis history are the Big Three — Roger Federer, Rafael Nadal and Novak Djokovic. Conventional wisdom states that Federer is "the greatest" simply because he boasts the most Grand Slam titles, 20, with Nadal being a close second with 19. Novak Djokovic is the youngest of the trio, aged 32, and has been the most successful in the past decade, but he is the least accomplished with 16 majors — at least in terms of the most widely accepted and important criterion.
What should the criteria be?What weight should be attached to each criterion? And what should not be considered as valid criteria?
These questions are especially timely and relevant with the Australian Open, the first major of the new decade, going on. If either Roger or Rafa wins this title, his devotees will beat the GOAT drums louder than ever. If fast-charging Djokovic prevails, his supporters will undoubtedly protest. "Not so fast!" they'll cry, and with good reason, because the Djoker has momentum, an age advantage, and a burning ambition. "There is no better way to make history of the sport than to win Slams," said the Serb. "It's no secret that I have a desire and a goal to reach the most Slams and to reach Roger's record."
Let's review the GOAT criteria in what I believe to be the order of their importance.
Grand Slam events— The only undisputable point in this debate is that a major title is worth more than any other ATP and WTA title. But all Grand Slam titles are not created equally.
In 1995, an Australian named Allan Kendall wrote an excellent book titled Australia'sWimbledonChampions.However, it's highly unlikely a British tennis expert would author a book about Britain's Australian Open champions. As Mats Wilander, who won seven Grand Slam titles but never Wimbledon, said, "You can't be considered a great player unless you win Wimbledon. That's the way it is."
No past or present player or tennis authority has ever made this assertion about any other major tournament. For example, until Federer and Nadal surpassed Pete Sampras in total majors, most experts still considered a 14-major winner and seven-time Wimbledon champion Sampras "the greatest" despite his not winning Roland Garros. (Three noteworthy exceptions to Wilander's dictum are Ivan Lendl, Monica Seles and Justine Henin, all consensus all-time greats who never captured Wimbledon).
The Aussie Open has considerably upgraded its status among the majors since the mid-1980s from a tournament that leading players often skipped to a can't-miss event today. Yet it still doesn't compare in prestige to Wimbledon. Would you rather win Wimbledon or the Australian Open? The answer is easy for sports fans around the world, except perhaps for some chauvinists Down Under.
As for the second-most important major, Europeans, who play mostly on clay, would certainly pick the French Open. In North America, where the surface of choice is usually hard courts, we would likely vote for the US Open.
A title breakdown at the majors shows Federer leading the trio at Wimbledon (8) and the USOpen (5), Nadal way ahead at the French Open (12), and Djokovic slightly in front at the Australian Open (7).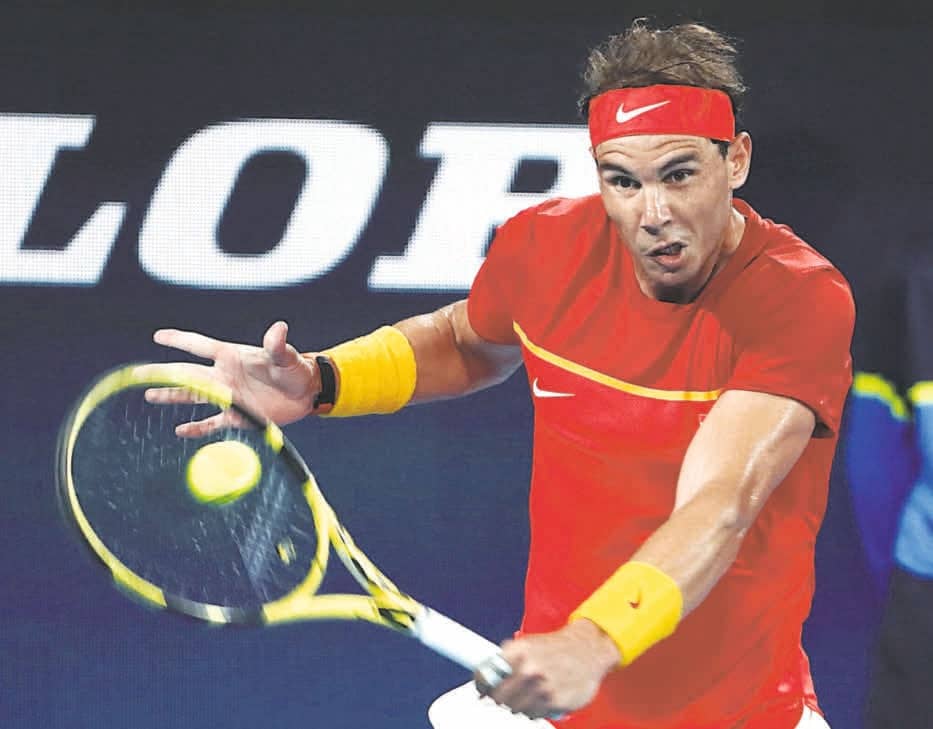 The Olympic Games—No criterion is more undervalued in GOAT debates than the Olympics. In fact, Sports Illustrated writer Jon Wertheim, in his November 20, 2019, "Mailbag" column, ranked the Olympics an outrageously low No. 8 on his list — even behind two irrelevant criteria: "Longevity, span of majors" and "eye test/backstory."
Olympic gold medals possess such great value partly because they are rare — 16 Grand Slams are contested for every Olympics. Top-50 players may get only three or four chances to compete at the Olympics in their careers if they're healthy and are selected. Superstars know their resume is not complete until they win a gold medal. Among the big three, only Nadal has captured a singles gold medal, at the 2008 Beijing Olympics. Tennis events at the Tokyo Games, scheduled for July 25 to August 3, are surely the last chance to fill this gaping void for Federer (who won the doubles gold in 2008), who turns 39 on August 8.Djokovic, who will be 33 then and has been inspired by Federer's extraordinary longevity, could have two more chances.
National pride and prestige also factor heavily in the equation for many players, tennis associations, fervent media and patriotic fans. When No. 133-ranked Jie Zheng stunned everyone by making the 2008 Wimbledon semifinals, the headline in a Chinese newspaper read: "Wimbledon semifinal greatly enhances your Olympics preparation." Put differently, the message was: Nice going, Jie Zheng, but what really matters is the Beijing Games, and we expect you to excel there.
Before the 2012 London Games, Serena Williams said the gold medal she won playing doubles with her sister Venus at the 2000 Sydney Olympics is "my favourite thing I have" and the only award she shows off to friends. After trouncing Sharapova 6-0, 6-1 for the gold in 2012, an ecstatic Serena did a little dance and gushed, "Winning Wimbledon is the best feeling in the world. Now that I won the gold medal, I didn't think it could get better than winning Wimbledon."
How important is a tennis gold medal? Andre Agassi, who boasts a career Gran Slam and a gold medal at the 1996 Atlanta Games, summed it up best: "To win a Grand Slam [title] is the greatest thing in the sport, but to win an Olympics is the biggest thing you can do in all sports."
You can read up to 3 premium stories before you subscribe to Magzter GOLD
Log in, if you are already a subscriber
Get unlimited access to thousands of curated premium stories, newspapers and 5,000+ magazines
READ THE ENTIRE ISSUE
February 8, 2020