Living The Moment, Every Moment
That Virat Kohli's IMPRINT ON INDIAN CRICKET is immense is signalled by the fact that he has ushered in a cultural change. The change has broadly come about in two aspects, his first coach, Rajkumar Sharma, points out — fitness and self-belief.
Throwing the ball with full strength to the wicketkeeper when fielding may be standard among aspiring cricketers, but the young, enthusiastic Virat Kohli would ensure he did it every time at the West Delhi Cricket Academy, his cricketing alma mater in New Delhi's Paschim Vihar, regardless of whether anyone was backing up.
Kohli liked doing it. It gave him a kick to be involved and to make an impact. It didn't matter whether the throw was needed or not. It was a statement of intent.
"Till today, if you watch any of his matches, if he picks up the ball, [he will throw it hard]. He [would] field mainly at point or cover. He was and is a brilliant fielder. A lot of energy he [had]; he [would] dive about 10 feet to get to where the ball was going; he [would] never let it go. Once he fields it, he will throw it hard, and when he was a youngster, nobody used to take those throws and nobody [would be] backing up. So I [would] have to shout from the boundary line: 'Virat, mat maarna. Throw mat maario (Don't throw the ball). ' But he will," Rajkumar Sharma, his coach at the institution, said.
It is a habit he continues till this day. "Abhi bhi (even now) at times I tell him not to waste his energy. When it is not required, if he is standing at long-on, a single has been taken, still, he will throw it at the wicketkeeper's end, with full [enthusiasm]. I always ask him, 'Why do you do it?' At this age also I have to tell him not to waste your energy; aisa hi hai woh, shuru se aisa hi tha (he was like this from the beginning)," Rajkumar adds.
According to Mithun Manhas, Kohli's senior and captain in the Delhi Ranji Trophy team for a number of years, "He is aggressive and passionate [and] enjoys every moment. It's a trait which has helped him reach this level."
Manhas, recalling Kohli's early days in the Delhi team, says, "He had the game. He was a good timer of the ball and was technically sound. He had the confidence and the game. He would relish any challenge thrown at him on the field."
According to Raman Gujral, a close friend and a fellow trainee at the academy, Kohli would arrive for training two hours early. "When he was young, he always wanted to train alongside the seniors. For the evening practice session that began at 3.30 p.m., he would arrive at the ground by 1.30 to bat in the nets or to work on his fitness. He worked really hard and made sure his day's practice was worthwhile," Gujral, now a fitness and management consultant, says.
During matches, when his team batted, he would pad up with the openers. He would want to win every game he participated in – regardless of whether it was a warm-up game or a friendly round of volleyball or football. The passion and the hunger were noticeable. According to Gujral, Kohli was a very good "absorber of pressure."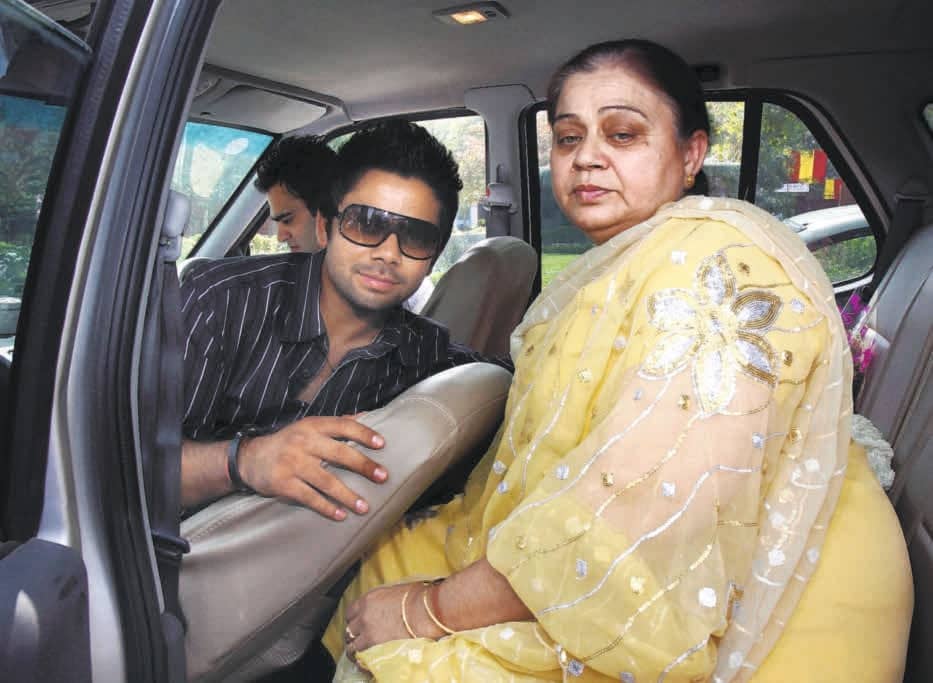 In-built aggression
You can read up to 3 premium stories before you subscribe to Magzter GOLD
Log in, if you are already a subscriber
Get unlimited access to thousands of curated premium stories, newspapers and 5,000+ magazines
READ THE ENTIRE ISSUE
June 15, 2019