Offseason Storylines
Sports Card Monthly
|
Fantasy Football 2 2019
It's been an active offseason. Lots of coaching moves. The Browns (yes, the Browns!) improved dramatically. QB Josh Rosen moved from the desert to South Beach. And Gronk says he's done.
We talk every year about how the term 'offseason' is a misnomer in the NFL. Is there ever a time when this league doesn't have the spotlight? 2019 has been no different. We've got coaching changes, monster trades, and one offensive juggernaut falling apart while a new one forms. We lost the greatest tight end of all time and an offensive genius came out of retirement. Did another come out of college?
The 2019 'offseason' has been a blast. Now it's time to figure out what it means for Fantasy.
THE KILLER B'S BROKE UP
This didn't come as too much of a surprise, but it's shocking when you put it in perspective. From 2013 through 2018 Le'Veon Bell and Antonio Brown accounted for 15,195 yards and scored 109 touchdowns for the Pittsburgh Steelers. In 2019 they'll both be in different uniforms. The Fantasy implications of this are massive and far reaching. In Pittsburgh and beyond.
For the first time in years, it's tough to trust Ben Roethlisberger as a surefire No. 1 quarterback. In the past six years he's only played one game without either Brown and/or Bell on the field.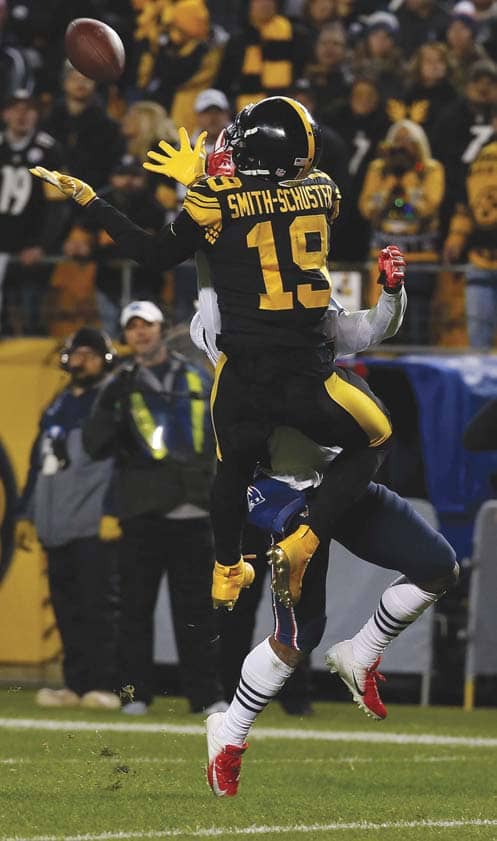 At the same time, this presents an opportunity and a challenge for both James Conner and JuJu Smith-Schuster. They both have the potential to finish in the top five at their position this season, but they'll both see more attention than they ever have. Smith-Schuster will have to deal with consistent double teams for the first time in his young career. Conner will either have to do more in the passing game or face more eight-man boxes, somethings teams wouldn't have dared to do with Brown on the field.
Brown heads to Oakland to try to prove he can continue to be the most productive wide receiver in the NFL without an elite quarterback. He should elevate Derek Carr, though not to the point you'd consider starting him week in and week out. We'd also expect Brown's efficiency will suffer, which could easily drop him outside of the top eight receivers in Fantasy.
Bell landed in New York and there are far more questions about him. New head coach Adam Game has a history of using a committee at running back and has talked about how the Jets will use Bell heavily in the passing game but may limit his carries more than the Steelers did. Bell will be in a worse offense, with a worse line and likely a smaller workload. He could still be a No. 1 running back but he's no longer in contention to be the No. 1 running back.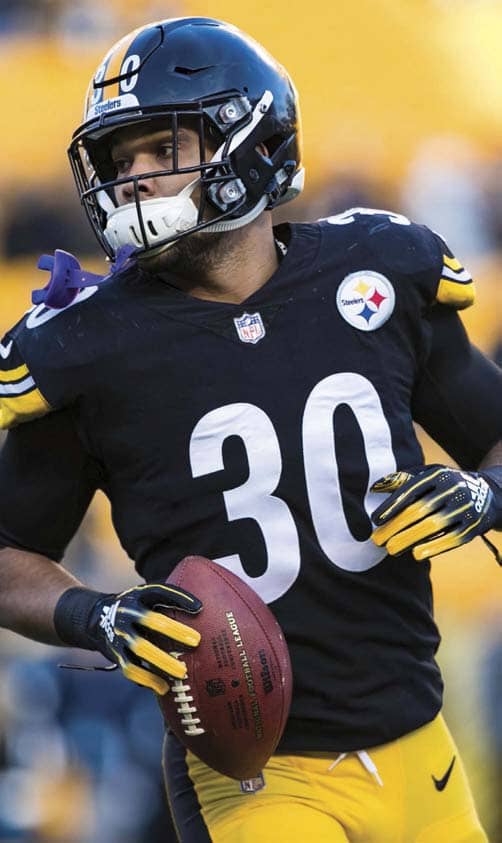 THE BROWNS WIN THE (OFFSEASON) SUPER BOWL!
While the Steelers were dismantling their star-studded offense, the Browns were building one of their own. We'd already seen how exciting Baker Mayfield and Nick Chubb could be with Freddie Kitchens running the offense, but the addition of Odell Beckham sent expectations through the roof.
Mayfield will enter 2019 with arguably the best set of weapons in the league. Beckham has averaged 92 receiving yards per game in his career and scored double-digit touchdowns three times already. And he did that with a declining Eli Manning throwing him the football. If he sees the same target share he did in New York, he could be the best receiver in Fantasy.
Jarvis Landry is an excellent secondary option who should have no trouble getting open with Beckham drawing attention. He may see his target share dwindle, but that already happened when Kitchens took over in 2018. An increase in efficiency could put him squarely in the top 20 receivers.
Chubb topped 1,000 total yards and scored 10 touchdowns as a rookie despite not starting until Week 7. Opposing defenses are going to be so terrified of this passing game they won't dare stack the box to stop Chubb. If that's not enough, the Browns signed Kareem Hunt, who will be available after his eight-game suspension is served. All Hunt has done is average 110 yards per game and score 25 touchdowns in his first 27 NFL games.
With these weapons (plus David Njoku!) Mayfield is a consensus top-five quarterback entering the year and could challenge Patrick Mahomes for No. 1 overall if things go right. He was outstanding in his final 10 starts of 2018 and looks like a future star.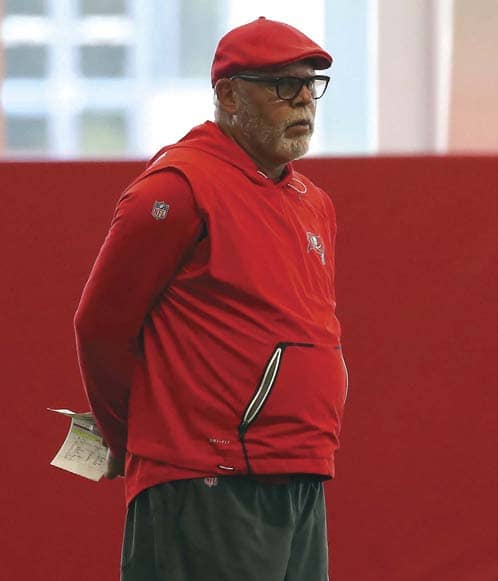 ARIANS, KINGSBURY ARRIVE TO SAVE THE DAY
You can read up to 3 premium stories before you subscribe to Magzter GOLD
Log in, if you are already a subscriber
Get unlimited access to thousands of curated premium stories, newspapers and 5,000+ magazines
READ THE ENTIRE ISSUE
Fantasy Football 2 2019