ICED UP
Slam
|
January - February 2020
THE DOUBT. THE CRITICISM. THE NEGATIVE POSTS ON SOCIAL MEDIA. TRAE YOUN6 REMEMBERS. AND GUESS WHAT? IT'S FUELING EVERYTHING THE RISING SUPERSTAR IS DOING RIGHT NOW. SO BY ALL MEANS. KEEP IT COMING.
SECTION 119. ROWR. SEATS 3 AND 4.
IT'S 2008 and the Seattle SuperSonics have just relocated to Oklahoma City and rebranded as the Thunder. Rayford Young—a former Texas Tech basketball standout who has now settled in the neighboring suburban town of Norman—has decided he'll get two season tickets for himself and his 9-year-old son. The games will be played at the Ford Center, now known as Chesapeake Energy Arena. It's about a 30-minute drive north from their home.
They've had the same two seats as loyal ticket holders ever since. They'd pull up to every home game an hour and a half before tipoff to catch the League's top players go through their warm-up routines. They'd study those different routines together. Rayford's son, Trae, developed a game routine of his own, which he'd follow every time he was in attendance. At the end of the first quarter, he'd always go get his chicken strips. At halftime, he'd always go get his ice cream. And once the fourth quarter approached, there was nothing you could do or say that would get him to leave his seat. As the game came down the stretch and the intensity picked up on the hardwood, young Trae's (no pun) enthusiasm went through the roof as well.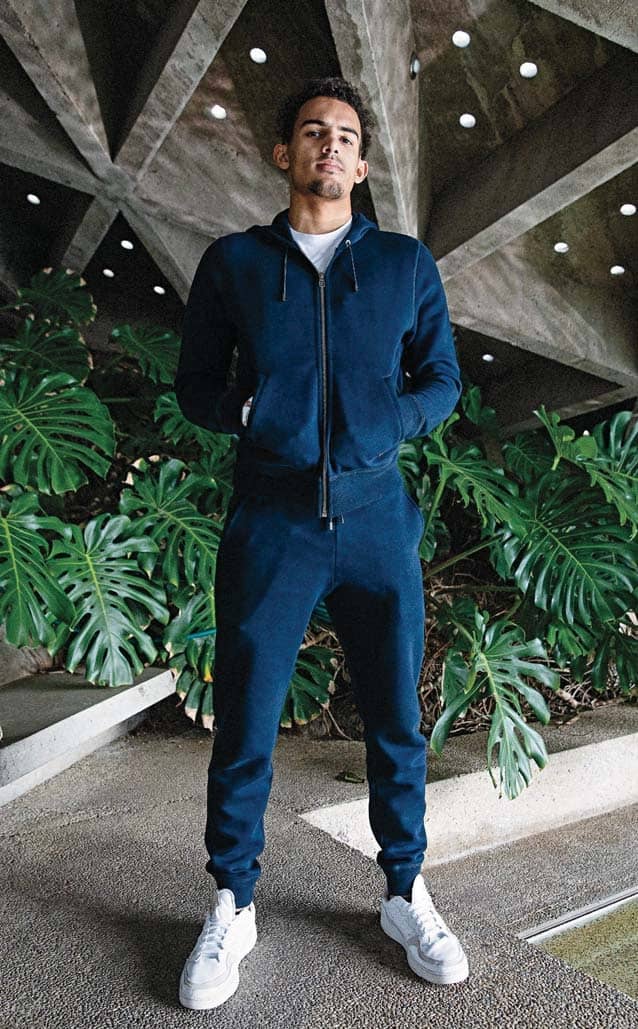 Other season ticket holders in the same section began taking notice of the kid who would arrive at the earliest permitted time in accordance with arena policy and who would stick to the same food routine every game. Trae became a favorite in Section 119. They'd buy him the chicken strips or ice cream sometimes.
Meanwhile, dad always made sure to have his phone in hand and ready to snap away whenever photo opportunities came by. There's that photo of Trae and Kevin Durant taken after a home game during the Western Conference Finals when the Hawks star was only 12 years old. There's a gazillion more photos and videos as well.
And then Friday, November 30, 2018 came. And it was quicker than any of them could have ever imagined.
Trae, fresh off a record-breaking season with the Oklahoma Sooners and having just gotten drafted with the fifth overall pick, was back at Chesapeake Energy Arena for the very first time as an NBA player. They eventually glanced at Section 119. How could they not? That's where the dream began. Countless hours there for almost a decade. That was the "it" moment for Rayford. That full-circle moment. The moment when it became real but felt surreal all at once. "He got to meet KD.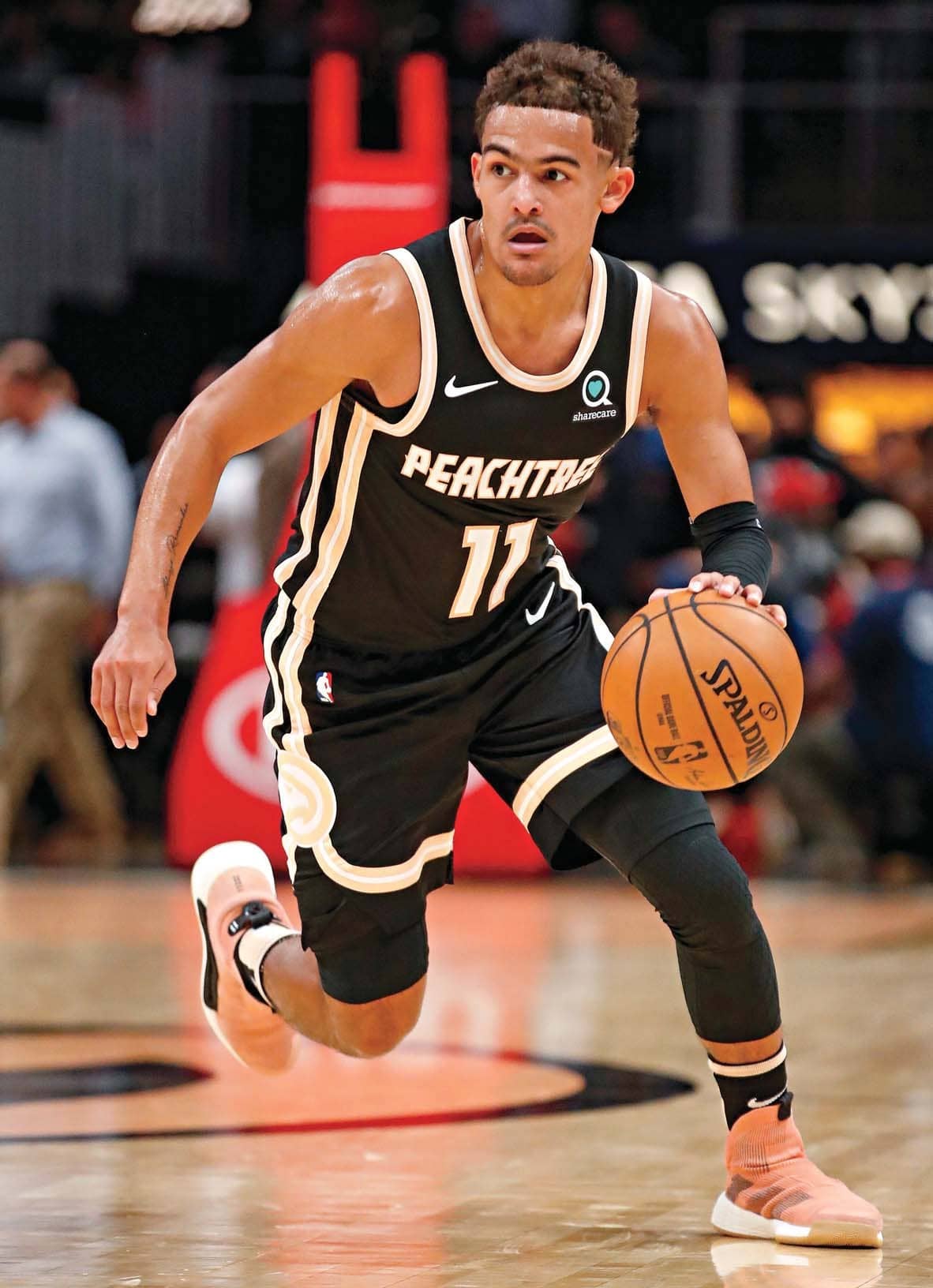 You can read up to 3 premium stories before you subscribe to Magzter GOLD
Log in, if you are already a subscriber
Get unlimited access to thousands of curated premium stories, newspapers and 5,000+ magazines
READ THE ENTIRE ISSUE
January - February 2020