Harlem's Legendary Holcombe Rucker Park
The ultimate home for summer basketball is Harlem's Holcombe Rucker Park, whose namesake died 50 years ago but let the game in good hands.
1950. HARLEM.
Fourth grader Bob McCullough, a pre-teen gang member of the Politicians, was raiding places at lunchtime, getting in fights every day and got arrested. His Saint Phillips Community Center (aka St. C) basketball coach, Holcombe Rucker, went to the 32nd Precinct…"Hey Ruck, what you doing here?" young McCullough inquired. "Checking up on knuckle heads like you!"
McCullough started doing his homework, became St. C's top scorer, and in 1965 was the second leading scorer in the nation (right behind future Hall of Famer Rick Barry) with 36.4 ppg while at Benedict College. "Rucker changed my life," McCullough says.
In his years as an educator, coach and community activist, Holcombe Rucker helped hundreds of other Harlem youth get into better schools, using basketball as a tool for social change. Rucker's most lasting legacy though was to invent the idea in 1946 of producing an outdoor youth league during the summer.
Believe it or not, one had never before existed—anywhere in the world.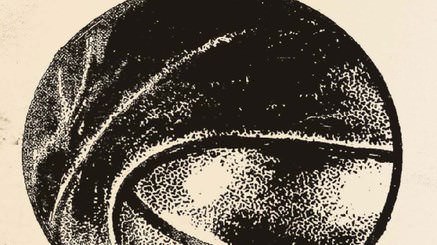 During the 1950s, Rucker added college and pro divisions, and the very best ballplayers around participated: Ed Warner,the 1950 NIT Championship MVP for City College (CCNY) who weeks later led his squad to the NCAA Championship as well (the only team in history to win both in the same season);Sihugo Green from Duquesne,the 1955 NIT Championship MVP and No. 1 pick of the 1956 NBA Draft (ahead of Bill Russell); and future Hall of Fame inductees Connie Hawkins from Brooklyn and Wilt Chamberlain from Philly, just to name a few.
What Holcombe Rucker achieved was unprecedented and incomparable in any era. Ruck kept the game clock on his watch, score on a sheet of paper in his hand, and tournament schedule folded up in his back pocket. Oh, he also reffed! Meanwhile, traffic jams would form outside the court on 128th Street and 7th Avenue, which everyone in the hood affectionately called "Rucker Park," to see playground legend Isaac "The Rab" Walthour dominate all the household names that tried to stand in his way.
Mr. Rucker laid down the blueprint for every organized outdoor summer basketball tournament/event/league, on any competition level that has ever been done since. He is The Godfather. The "Grand Daddy." Not only did he create a plat form for his community to enjoy the purest bball imaginable—for free—he also inspired generations moving forward to this day to want, or even better, dream,of one day playing in New York,outdoors, at the Rucker.
Unfortunately, Holcombe Rucker died of cancer in 1965.He was just 38.
You can read up to 3 premium stories before you subscribe to Magzter GOLD
Log in, if you are already a subscriber
Get unlimited access to thousands of curated premium stories, newspapers and 5,000+ magazines
READ THE ENTIRE ISSUE
September 2015