Lou Williams, Montrezl Harrell and Patrick Beverley are the spark that gives the L.A. Clippers their heart and grit. if all goes according to plan, the trio will also give the franchise its first-ever championship.
"When it was brought to us, it was like, Yeah, we gotta do that. That's a must," Patrick Beverley tells SLAM.
IT'S A THURSDAY afternoon in January and we're at the Honey Training Facility, the Clippers' headquarters in Playa Vista, CA, a city located about 30 minutes southwest of downtown Los Angeles. Montrezl Harrell has just walked through a door that leads into the media room, which is adjacent to the team's practice court. With every step he takes, there's a clanking sound from the plethora of chains that are stacked together around the 25-year-old's neck.
He's wearing a red velvet durag with a white headband over it. The ties hang down his torso. Harrell's also wearing Beverley's jersey. In comes Pat, a sleeve on his right arm and two headbands placed over one another, with a diamond-encrusted Cuban link and Lou Williams' jersey on. And Lou, with no accessories other than his assortment of ice, is sporting Harrell's home jersey.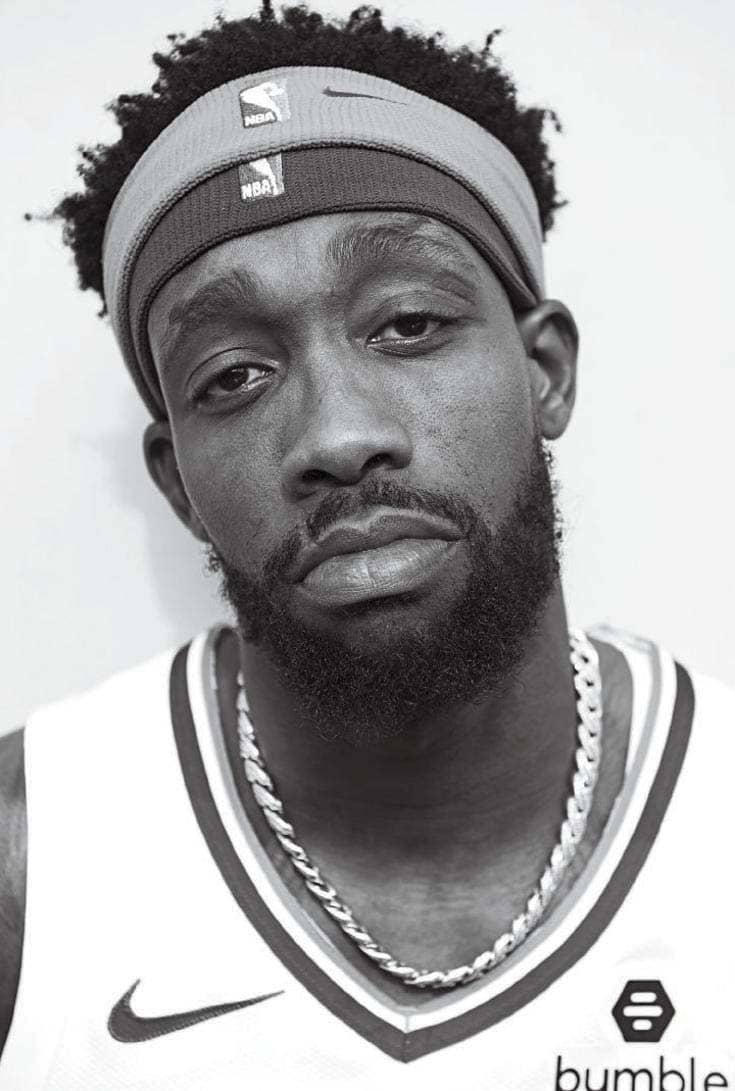 In 2002, Elton Brand, Lamar Odom and Darius Miles graced SLAM 57 wearing each other's jerseys backward to represent an era that was the epitome of fashion. Brand posed with a fitted; L.O. rocked a Sean John headband; and D-Miles wore the untied red durag with the white headband. Nearly two decades later, Beverley, Harrell and Williams are posing in a similar manner, paying homage to the aforementioned cover.
"They represented a culture back when they played with the Clippers," Beverley, who's spent the last three years with the team, says. "We reinvented something and added our own little swag to it."
"I look at it in retrospect," Williams adds. "Once it's all said and done, you can look at that cover, look at us recreate it and having an opportunity to do it with this group and possibly to make history will be dope."
The history Lou speaks of: bringing the Clippers their first-ever title. After acquiring Kawhi Leonard and Paul George this past summer, the Clippers are considered championship contenders.
"This is a Laker town," Williams, who played with the Lakers from 2015-17, says. "There ain't no confusion about that. That's perfectly fine with us. We prefer it for the odds to go against us. I think that brings the best out of us. I think that's just the difference [between] playing for the Clippers and the Lakers. So much is expected of the Lakers from the beginning and it's, like, surprising if we do something."
To be born and raised in Los Angeles and root for the Clippers can seem taboo, especially when there's already an established basketball team that's been here since 1962. The Lakers' résumé speaks volumes, too—16 championships, 11 retired jerseys, the Magic Johnson-led Showtime era, Kobe and Shaq, and five statues (four players and one broadcaster) that are enshrined outside STAPLES Center, serving as a reminder of who the superior team in L.A. is.
It takes a special kind of group to cheer for a team that relocated here 22 years after the Lakers did. A special kind of group to devote its allegiance to a squad that's never made it past the second round of the playoffs, one that was plagued by injuries when it had promising pieces and ultimately left a lot of "What if?" hypotheticals.
Continue Reading with Magzter GOLD
Log-in, if you are already a subscriber
Get unlimited access to thousands of curated premium stories and 5,000+ magazines
READ THE ENTIRE ISSUE
March - April 2020