The year past, THE YEAR TO COME
Shooting Gazette
|
January 2020
Shooting Gazette asked a host of leading figures in the game shooting community for their reflections on the highs and lows of 2019, what they are looking forward to about 2020 and also the one issue they are concerned about in the year ahead.
Eoghan Cameron Chairman, BASC
High on the list of successes for 2019 would be the resurgent solidarity between shooting and countryside organisations in the face of hostile agendas that are not only anti-fieldsports, but frankly anti-countryside. The General Licences saga, for instance, continues to be countered by effective, pan-organisational collaboration. Uniting under an allied banner at such pivotal junctures for the British countryside is critical. With significant challenges ahead, this model is to be celebrated and developed further.
In 2019, BASC also helped to launch 2020 Year of the Gamekeeper. Again, this is a joint initiative to help support and grow the incredibly valuable work done by the Gamekeepers' Welfare Trust (GWT). Celebratory events and fundraisers will be taking place throughout the year. The initiative is another powerful demonstration of solidarity that we can and should all get behind.
In terms of challenges, animal rights activists have now firmly opened their account against all shooting. Never having been too troubled by facts or evidence, they cynically and deliberately resort to misrepresentation and sensationalist tales. Sadly, sensationalism sells and this is quickly capitalised on by an increasingly urban-centric press.
Even some public land-owning bodies have felt unable to stand fast in the face of anti-shooting pressure from a vocal, but narrow minority. Small victories to the activists and cheaply won, but very costly to the countryside. While we are clear that sustainable shooting and the conservation of our great British countryside go hand in hand, these individuals are concerned only with the demise of all shooting.
Through our organisations and as a community, we must be prepared to stand up for the countryside and way of life we know and love. We must hold the media, public bodies and politicians robustly to account where we are marginalised, vilified and threatened. Rest assured that BASC and its allies will be taking the fight to those who treat shooting and the countryside with contempt.
Liam Bell Chairman, NGO
We have lots to be cheerful about, and many successes to continue to build on, including the industry-led reduction in antibiotic use, a better understanding of gamekeeping practices and game shooting by a generally ambivalent general public, and an increase in demand for shot game.
Looking ahead, 2020 is also the Year of the Gamekeeper. A great initiative, and one that I urge you all to support one way or another.
One of my biggest concerns is the lack of understanding or unwillingness to listen to and take heed of science-based evidence from some in government (both Westminster and the Welsh Assembly). Needless rehashing of current legislation where it is unneeded, and achieving little other than the obligatory reshuffling of papers, is ultimately counterproductive. It builds barriers, entrenches views and further polarises discussions, when both side of any argument should be concentrating on the facts, and willing to accept the views of others. Introducing legislation without the involvement and consultation of those who it will affect, will only result in more unrest and a lack of trust between user groups and officials.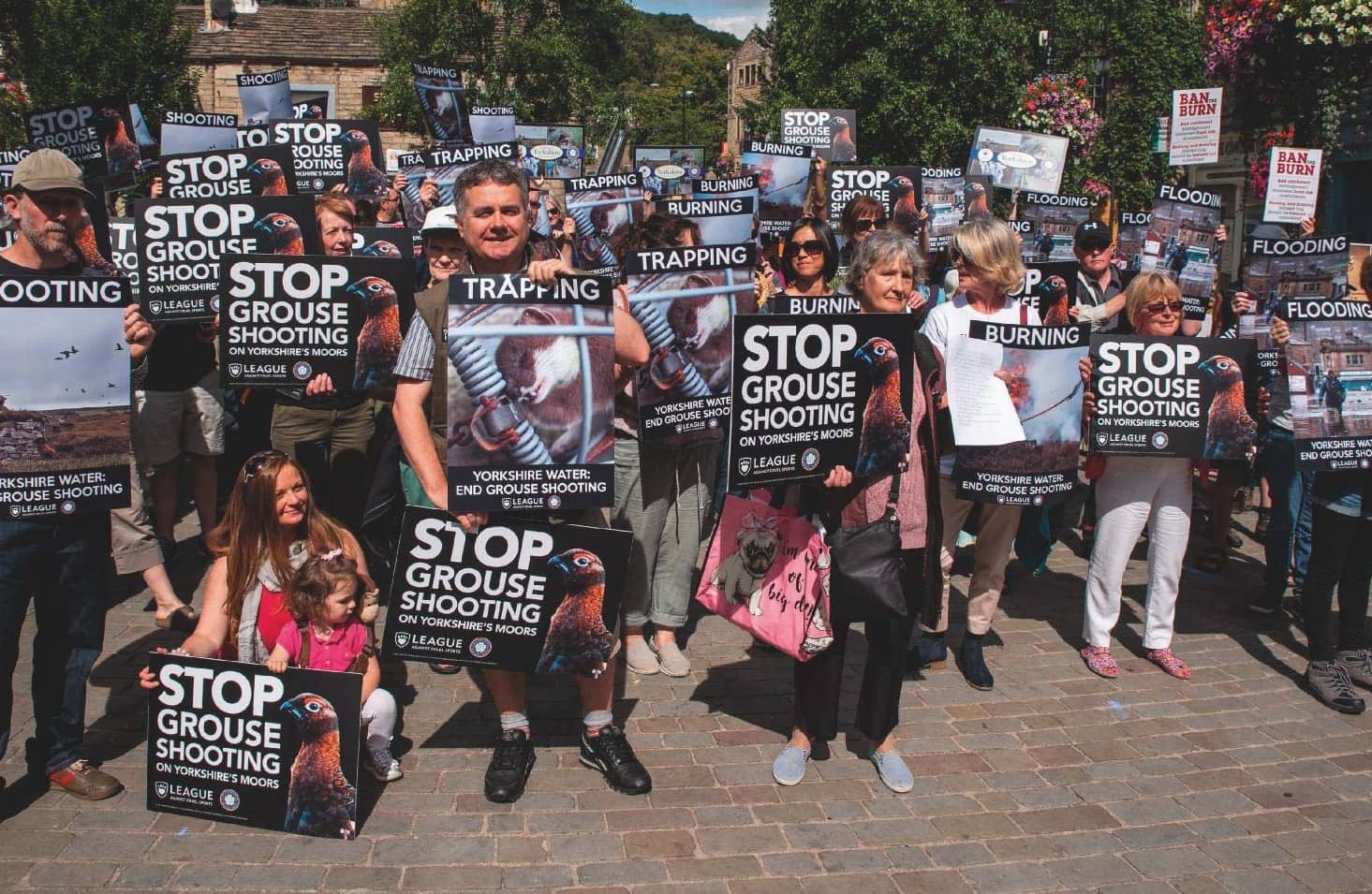 Mark Osborne William Powell Sporting
Twenty-nineteen was again a pretty challenging year for the grouse, although we were lucky to represent two high performing moors this season, when many others were struggling. We are hopeful that 2020 will see some welcome improvements on Scottish moors, after two generally poor seasons up there.
Finding people who are the right fit for our team is always an interesting challenge, but we are pleased to have recently recruited Ollie Severn, and we look forward to his help in further developing William Powell Sporting.
We also have a number of new and exciting initiatives in the pipeline for 2020, which we will be revealing around the time you read these words, which will further expand the range of services we offer our clients, complementing the existing ones we have developed over the last 35 years.
There are plenty of issues facing game shooting in the UK at the current time. To be fair, there often have been - indeed, we experienced our first encounter on a shoot by antis over 30 years ago.
You can read up to 3 premium stories before you subscribe to Magzter GOLD
Log in, if you are already a subscriber
Get unlimited access to thousands of curated premium stories, newspapers and 5,000+ magazines
READ THE ENTIRE ISSUE
January 2020