The life and times of a retired moorkeeper
Shooting Gazette
|
January 2020
The remarkable story of one man's passion for gamekeeping and fieldsports.
Seventy-eight-year-old Douglas Morrison looks out of the study window on the ground floor of his small gamekeepers' cottage through a monocular, scrutinising the sights before him with an inquiring eye. The fragile optic offers an enhanced view across the Vale of York, separating the Yorkshire Dales and the North York Moors. On a clear day, one can see the Kilburn White Horse that has guarded Sutton Bank since the mid 1850s. Though out of sight, mere seconds from his driveway around to the left of his position, a winding, tree sheltered B-road takes you to the front gates of Swinton Park, Douglas's former home from home where he was employed as its head moorkeeper for 30 years.

Though Douglas, Swinton Park, gamekeeping and grouse shooting have witnessed a good deal of change since he secured "the top job" back on 12 April, 1976, the septuagenarian had already been involved with the profession for over 20 years prior to that in Weardale, County Durham. It was here Douglas would watch and later assist his father William going about his business as the gamekeeper for the Fenwicks on the moors at Wolsingham, developing a passion for the countryside and gamekeeping, which has remained to this day, in the process.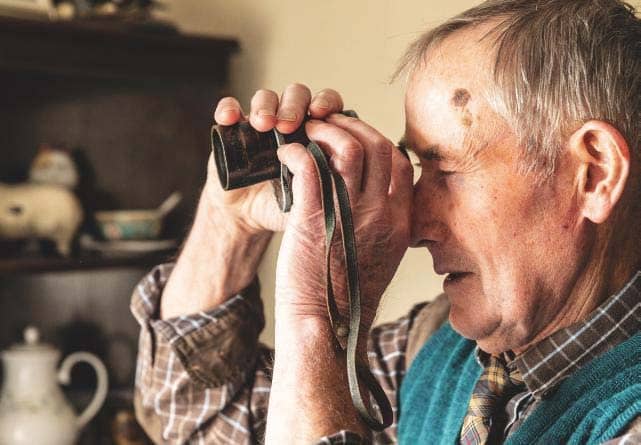 As someone who had wanted to be a gamekeeper since his school days, Douglas had the perfect mentor in the form of his father, a former Scottish shipyard worker, and the perfect arena in which to learn and hone his fieldcrafting skills on grouse. Despite having spent almost half of his years in North Yorkshire, Douglas's allophones have retained a Northumbrian burr. There are plenty of memories of a lifetime spent in the company of shooting folk and his family scattered around the cottage, from countless stuffed game birds in the kitchen rafters to sporting portraits on the walls, including one of grouse he was presented with on his retirement from Swinton Park.
During a fascinating couple of hours with Douglas, exploring the newspaper clippings, dairies and other items arranged in chaotic neatness around his study – the monocular was a gift to William from the Fenwicks and dates back to the First World War - I was shown a souvenir pull out from The Weardale Gazette. It features the life and times of Douglas himself, his family and the residents of their home valley of Tunstall, as well as treasured shoot days at Wolsingham. There are grainy black and white photographs of the harsh winters of 1947 and 1963 in the pull out, of shooting parties where men in flatcaps and midweight tweeds survey the day's bag of grouse, and of Guns, beaters and dogs taking a moment to recuperate during a day on pheasants. A particularly striking photograph illustrates the conclusion of a day's shooting on Wolsingham North Moor where William, bottled refreshment in hand and flanked by a 20-something Douglas, are in concert with a Colonel Stobart. There is what appears to be a very well kept Rover P5 in the background waiting to take the colonel home. Magic.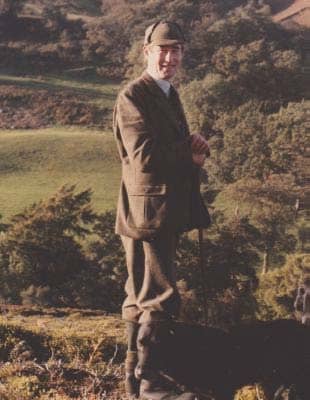 While the memorabilia at Douglas's cottage might illustrate a bygone era, the memories of those days are still clear in his mind. He remises about his father being immaculately turned out on shoot day, his Army background meaning he was always highly organised.
You can read up to 3 premium stories before you subscribe to Magzter GOLD
Log in, if you are already a subscriber
Get unlimited access to thousands of curated premium stories, newspapers and 5,000+ magazines
READ THE ENTIRE ISSUE
January 2020