the HOUSE always wins
Some divers have an obsession with squeezing the most out of every experience, like using up every last boat dive in your hotel package or aiming to reach the remotest spots possible. That's one way to travel. Here's another: Take your time and explore the house reef—the one that just steps away from the resort's dive center and staff, and your room.
1 Buddy Dive Resort
BONAIRE
On this Dutch Caribbean island famous for a leeward coast packed with 24 miles of shore diving, it would be easy to overlook a house reef like the one at Buddy Dive Resort. But doing so would mean missing out big-time.
"It's one of the best dive sites they have on Bonaire—so full of life, it's crazy," says Augusto Montbrun, dive operations manager at the resort.
In particular, Bonaire is synonymous with macro life, including frogfish and seahorses.
"I tell my guests that I know they are on the house reef every day; you just have to find them."
One of the biggest benefits to a house reef like Buddy's, with a dive center just a few feet from the water, is that instructors are on the site daily, noting the exact locations of those frogfish, which they share readily with guests.
And it isn't just frogfish. Take blennies—the two best spots to hunt them are the rubble patches and the hotel's retaining wall.
Anna DeLoach, self-proclaimed blenny aficionado and co-author of the long-awaited new edition of Reef Fish Behavior, visits the resort yearly to lead a week of presentations focused on marine life.
Says Montbrun, "She jumps in, and she is stuck to that retaining wall because it is full of the blennies that drive her crazy!"
The dive staff also can pinpoint activity among corals. They've tracked the spawnings of stony, brain and other corals on their house reef, and can share details with divers who want to coordinate travel to see these epic events.
Add to the list of attractions a depth stretching to 160 feet—ideal for technical diving and training—then consider the big-animal sightings of eagle rays, turtles and 6-foot tarpon, and it's tough to see why any diver would skip this brimming with-life gem.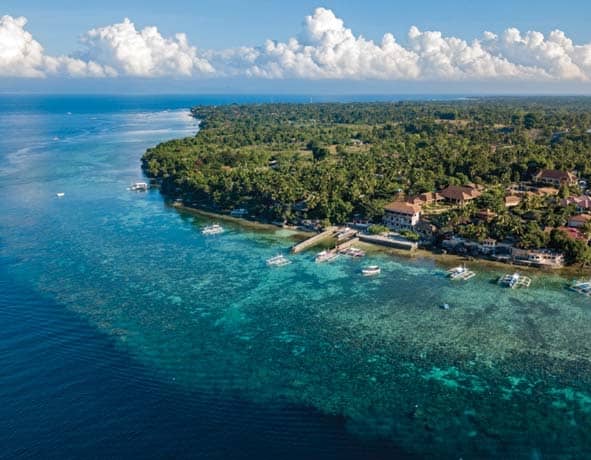 2 Turtle Bay Dive Resort
CEBU, PHILIPPINES
Rare is the resort that offers a wall as its house reef—but thanks to the unique topography of the west side of Cebu Island, Turtle Bay Dive Resort delivers a front-yard dive dropping to 180 feet. Oh, and it has caves.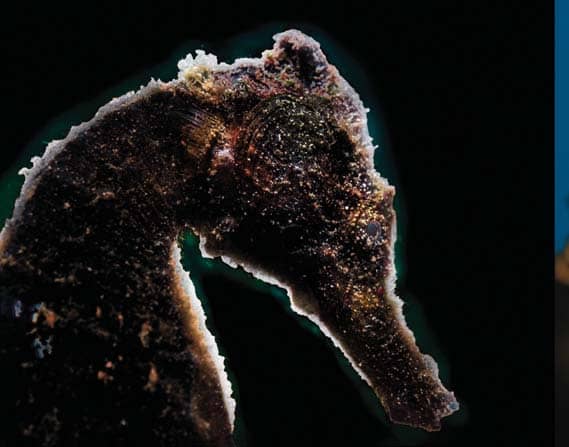 Like much of Cebu, this house reef, also known as Tongo Point, is known for macro life, including nudibranchs, leaffish, harlequin ghost pipefish, seahorses and crustaceans. A lack of current makes it easy to linger and take it all in.
Of course, the most commonly seen animals are the ones that inspired the resort's name.
"It's a fact that you can and will see green and hawksbill sea turtles on every dive," says Clive Jason White, manager of the resort and the dive center.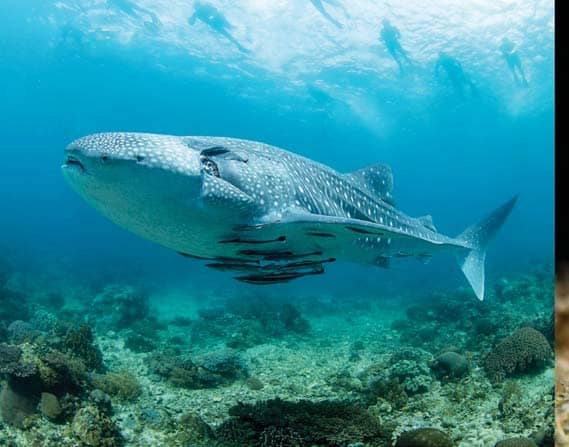 Beyond the turtles, another house-reef highlight—granted, on a much smaller scale—is the candy crab. Also known as commensal soft coral crabs, these tiny wonders measure less than half an inch. Their legs, striped white and hot pink, help them mimic the colors of the soft corals they perch on top of while feeding on plankton.
Come sunset, divers need only fin a few yards from shore to the shallows to witness the elusive mandarinfish, a gaudy spectacle colored orange, turquoise and electric cobalt. As dusk approaches, this fish edges out to mate, typically from the branches of acropora coral.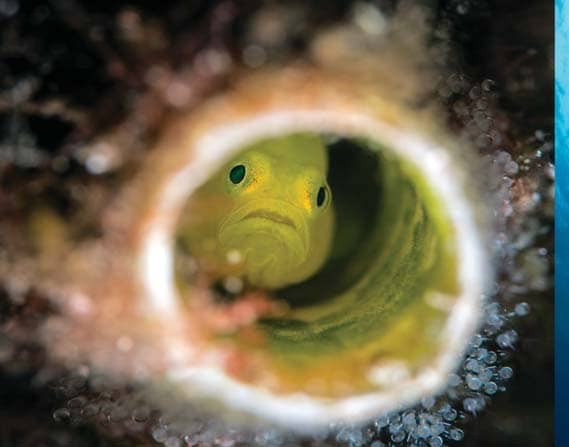 Perhaps the most surprising regular at this site is one not commonly seen by shore divers. Whale sharks regularly pass in front of the resort, which sits on the Tañon Strait, separating Cebu from Negros Island.
Anything from tiny macro life to whale sharks—and of course, sea turtles—can be spotted from the house reef at Turtle Bay.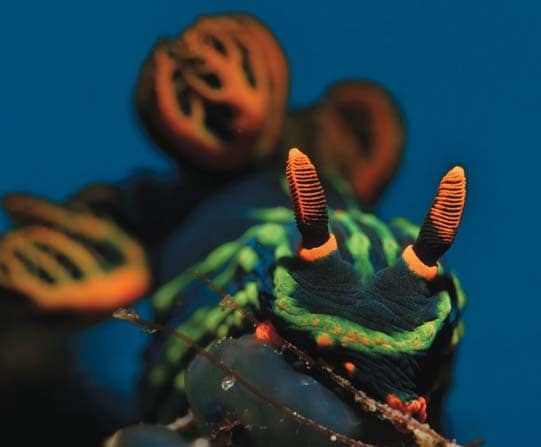 3 Sunset House
GRAND CAYMAN, CAYMAN ISLANDS
You can read up to 3 premium stories before you subscribe to Magzter GOLD
Log in, if you are already a subscriber
Get unlimited access to thousands of curated premium stories, newspapers and 5,000+ magazines
READ THE ENTIRE ISSUE
July 2020