A unique natural spectacle awaits divers in Palau, a land of contrasts and extremes where you can make your underwater dreams come true
It is half-past four in the morning on Koror, the main island of Palau. The night is still pitch black and almost nobody is out and about on the streets. A few lonely figures shuffle over the sandy byways with their flip-flops in the still very sultry night. From afar, a faint "Kling-Klong" rings familiar in their ears, and the seemingly lost people are shown the way. The origin of the bizarre sounds is the dive center of Sam's Tours, where dive tanks are being loaded into a boat, calling the characters like a beacon from a distance.
"Couldn't the mosquitoes have at least been able to stay in bed?" asks American diver Jessica Hardy, who takes a break from loading her fins to swat a bloodsucker on her arm. All those present–other than the flying parasites–are voluntarily awake at this hour because they want to observe a natural even that is only rarely seen: the mating of the two-spot red snapper (Lutjanus bohar). Palau is not the only place where this event takes place, it goes without saying, but certainly one of very few where the spawning ground is mapped and is visited by a dive center with some regularity.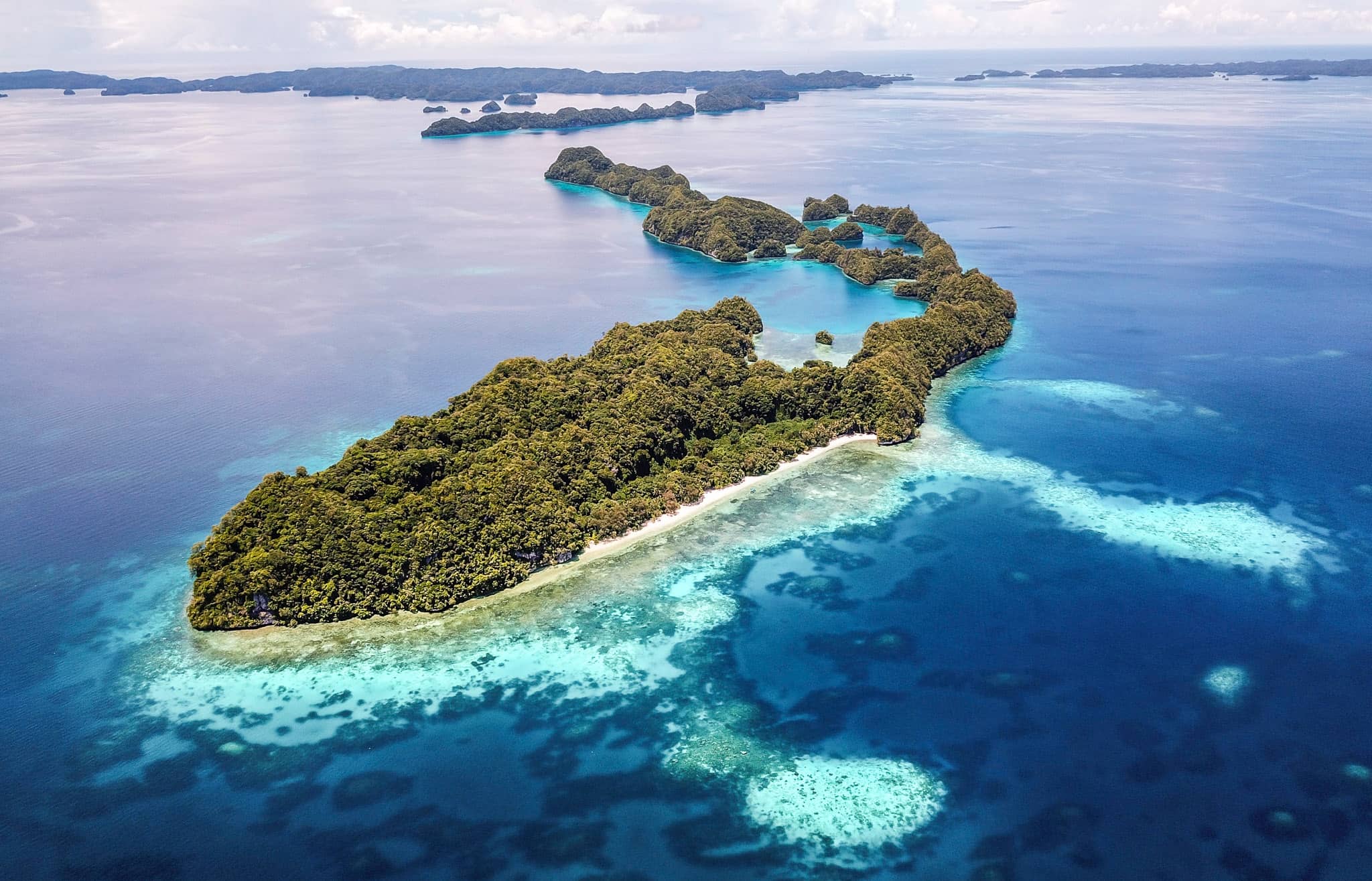 Sam's Tours has been in business for over 25 years on Palau and has more than enough experience, equipment, and know-how to lead us on this rare opportunity. The divers prepare for a 60-minute ride to the dive site, where the spawning should take place. Unfortunately, there is still no coffee at this time, but as our boat pulls away, a refreshing breeze cools the humid night quickly, and we leave any fatigue behind, curious about the spectacle we soon hope to see.
"Countless conversations with the local fishermen and several hundred dives were needed to find out the exact place and time when the snappers mate," says Paul Collins, who has been living on Palau since 2008. "It happens every month just before the full moon." Since 2011, Paul has managed Unique Dive Expeditions, a group that consists of several divers, biologists, and photographers, offering very special submersions. They've partnered with Sam's Tours for this very special event.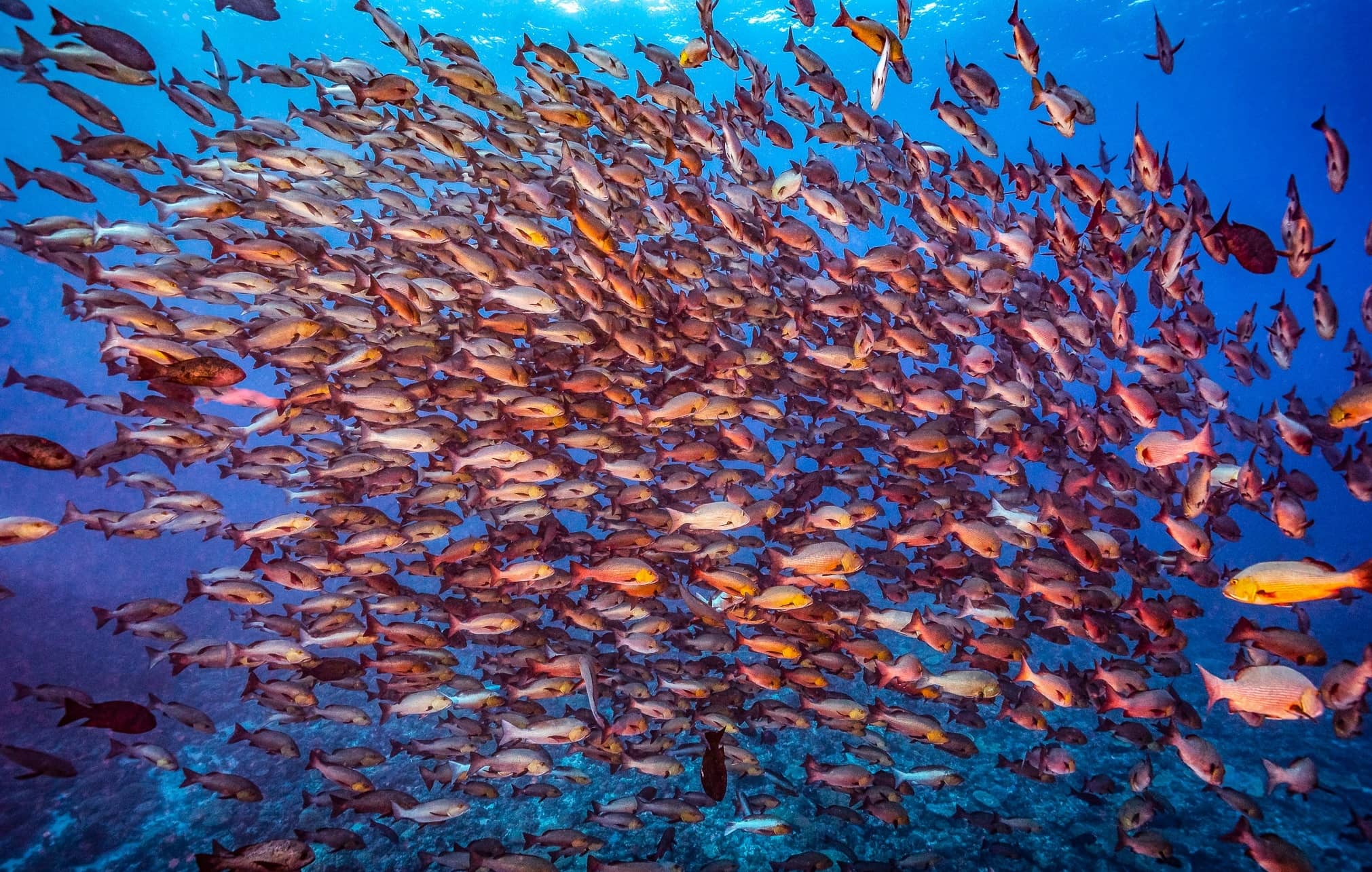 WAITING GAME
Continue Reading with Magzter GOLD
Log-in, if you are already a subscriber
Get unlimited access to thousands of curated premium stories and 5,000+ magazines
READ THE ENTIRE ISSUE
Issue 03 - 2019(116)