How Women Run
Runner's World SA
|
October 2018
When it comes to running, women are built differently to men – beyond the obvious. Our curvaceous hips and female hormones are just two of the things that define us. But what can the latest research tell us about the effect our physiology has on our running?
Dr Phatho Zondi & Dr Janine Gray
Injury Prevention
THE OOH AND OUCH!
Injury in women runners has long been blamed on the fact that women have wider hips than men, due to their naturally wider pelvises. But according to Dr Janine Gray, more recent studies have shown that injuries such as knee pain and ITB are associated with poor movement patterns, usually caused by muscle weaknesses. For instance, research has found that women with patellofemoral pain syndrome (PFPS, a broad term used to describe knee pain) have increased inward movement of the hip and decreased activation of the glute medius, a muscle in your butt that is responsible for stabilising your pelvis and ensuring your hip doesn't drop on one side.
According to Gray, the claim that running causes osteoarthritis (OA) is another myth – at least, for most runners.
"For the recreational athlete, in general, running is brilliant for the reduction of OA," she says.
"The reality is that in recreational runners, we see only about a 3% incidence in hip and knee OA, compared to 10.2% in non-runners.
" However, if you're a competitive runner who has increased the volume of your workload, you're also going to increase the number of forces absorbed by your joints from the ground, which could lead to OA.
"That's why you need to do strength and conditioning, to make sure you're strong enough to withstand the impact of running."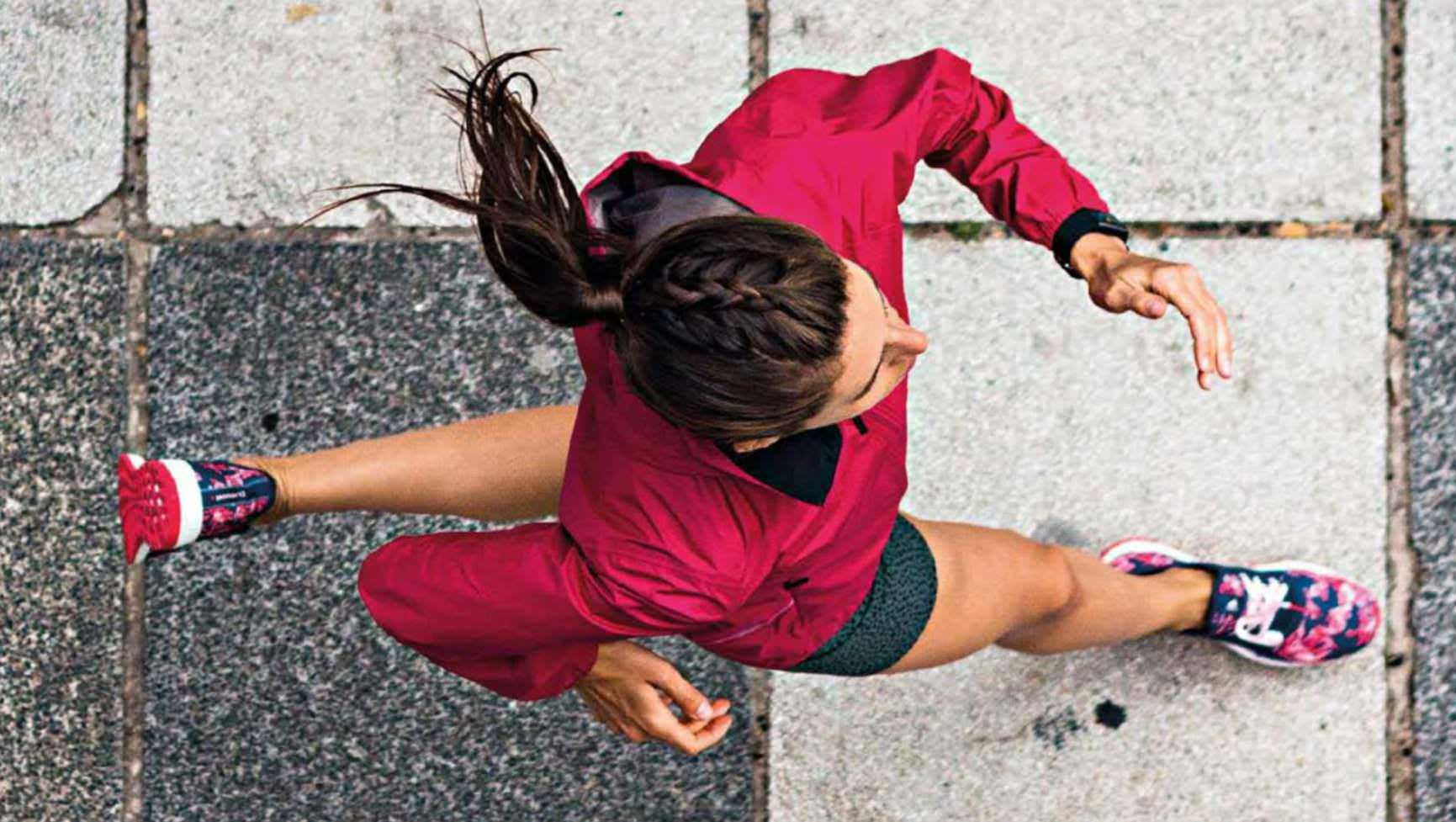 Knees
"The top injury site in both men and women runners is the knee," says Gray. "But while the region is the same, the type of injury is different.
"Men tend to get tendinitis or overuse injuries, which probably has a lot to do with the larger forces that run through their knees, because they have much stronger quadriceps than women. Their quadriceps pull a lot harder on their knees, and the forces absorbed by their joints from the ground are greater than in women.
"Women, on the other hand, are more likely to suffer from patellofemoral pain syndrome."
What Gray and her colleagues at SSISA have found in a number of women is that they have decreased hip extension, because of weak glute muscles.
The gluteus maximus is the biggest muscle in your body, and it can generate the greatest amount of power. It's hugely important for hip extension, weight support and propulsion, and it helps you to stay upright.
"What do we do with our glute most of the day?" Gray asks. "We sit on it, but at the opposite end of the range that we need to use it for running. We're making it long and weak in the range that we need to use when running."
The bottom line: if your muscles aren't strong enough to hold your leg in a single stance, you're going to have bad biomechanics.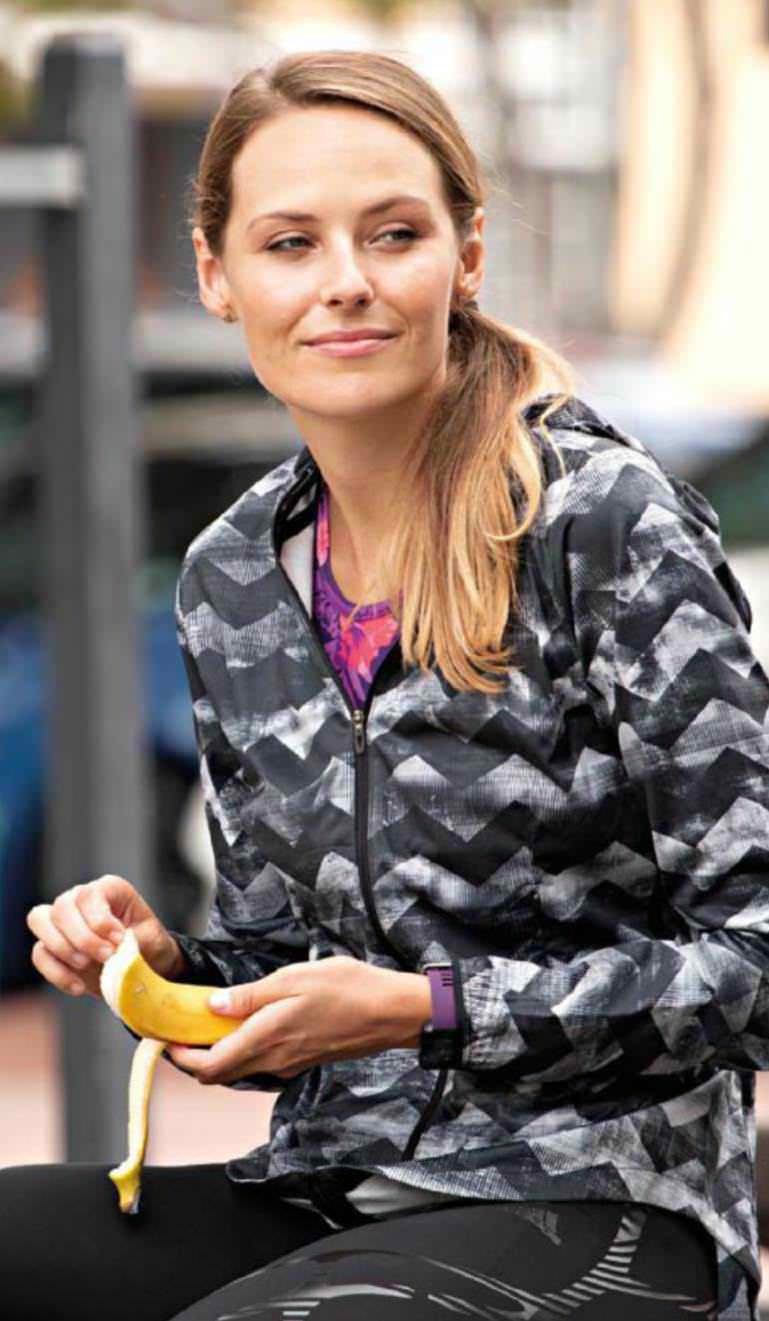 Stress Fractures
Stress fractures (small cracks in the bone) are much more frequent in women than in men, especially if they're lean and run long distances. An energy deficit occurs when the amount you eat doesn't match the energy you use when you run. This energy deficit affects the body's hormone levels, which disrupts the normal menstrual cycle, and your periods become more widely spaced or go away completely. Your bones need a healthy diet and normal hormone function, otherwise they become weak.

Shin Splints
The term 'shin splints' broadly describes pain in the front of the lower leg, between the knee and the foot; the medical term is 'medial tibial stress syndrome' (MTSS), and it presents during activity, with pain that increases over time. It's not usually associated with aching at night, but discomfort can persist outside of running or walking.
MTSS is caused either by swelling of the muscles within their sheath (compartment syndrome), or by bone stress – or more usually, something in between the two. Compartment syndrome increases with exercise and decreases with rest, while a stress fracture constantly worsens, is worse with impact and can ache at night.
Being a woman increases your risk of shin splints, as does being overweight or having a previous running injury.
You can read up to 3 premium stories before you subscribe to Magzter GOLD
Log in, if you are already a subscriber
Get unlimited access to thousands of curated premium stories, newspapers and 5,000+ magazines
READ THE ENTIRE ISSUE
October 2018