Coming Back, Racing Forward
Runner's World SA
|
October 2018
Coming back from catastrophic injury isn't easy for any runner – but imagine being a multiple world champion, and arguably the world's most famous trail runner? Amelia Boone had amassed four obstacle racing world championship titles and over 50 podiums in five years, and had just set her sights on ultrarunning. But then she faced down her toughest opponent... her own body! What she learned along the way is a lesson for all of us.
I. Tough Break
I was in a weird space. From 2011 to 2016, I was the dominant force in obstacle racing: a four-time world champion, seemingly unbeatable. That sounds conceited – but I was winning, and a lot [see footnote A]. In my entire career I'd never missed a podium, and the focus was always What's the next race that I can win? To an outsider, it must have looked like everything was perfectly in place; but internally, I was struggling. I was eager to branch out from obstacle racing, and hungry to find a new challenge.
I found it in ultra running. In my second ultra, the 2016 Sean O'Brien 100K in Malibu, California, I secured a golden ticket to run Western States – the Holy Grail of ultra marathons [B]. I was riding the high. Then the floor dropped out.
I didn't grow up a runner, and I hadn't really ever tracked mileage. I didn't know how to go about structuring training, so I looked at what other ultra runners were doing, and thought, That should work for me. I didn't think I was running that much – frankly, I just didn't understand the concept that you may need 'rest' every once in a while. I thought rest days were for weenies.
On a long run in April 2016, as I hit some sharp descents, searing pains suddenly started radiating up my quad. I thought my leg was going to snap in half. I hobbled in, and prayed it was muscular. When I got out of bed the next morning, my leg buckled under me, sending me crashing to the floor.
I'd run so much, so hard, I'd fractured my femur.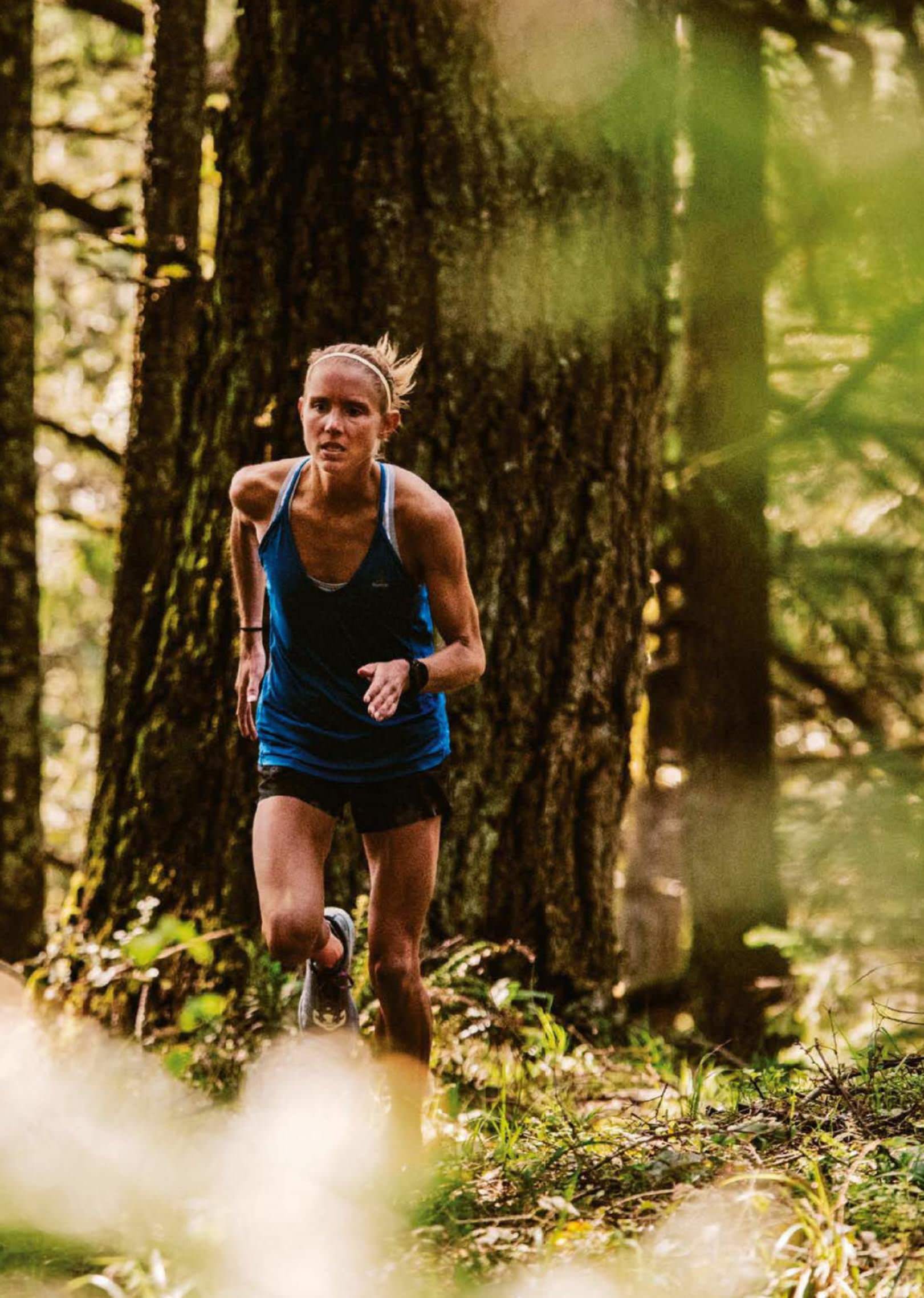 As someone who constantly preaches "Pre-hab! Strengthening! Balance!" to then crack the strongest bone in her body, I got swept up in feelings of shame and embarrassment [C]. I was angry, defiant: I swore up and down I'd done everything right. But as the indignation passed, it gave way to an even worse feeling – guilt. I bought a 24-hour ticket to the merry-go-round of self flagellation. You should have had some inclination, you should've known better, you have no one to blame but yourself. I felt sheepish explaining it to people, especially other athletes who might be judging ("Didn't you feel it coming on?" "Who runs enough to break their femur?").
A bone injury is especially exasperating when you're a woman – you can't escape the stigma that you must have 'done something wrong'. Random strangers on the Internet jumped on me. "Gee, what's your bone density?" "Do you get your period?"
It made me think: Just wait. To prove to everyone that I wasn't a statistic, that I wasn't broken, I was going to come back quickly. So I cross-trained like a fiend, vowing to make a triumphant return by the end of the season.
The day after I was diagnosed, I was in the pool swimming with a buoy between my legs for as long as my bored mind could take, staring at the line on the pool floor through tears in my goggles. I'd get on an Assault stationary bike and work my arms and one leg, and then I'd get on the SkiErg – it's brutal [D] – and use it sitting down, sometimes for an hour-plus every day. I did pull-ups until failure, and push-ups on one leg.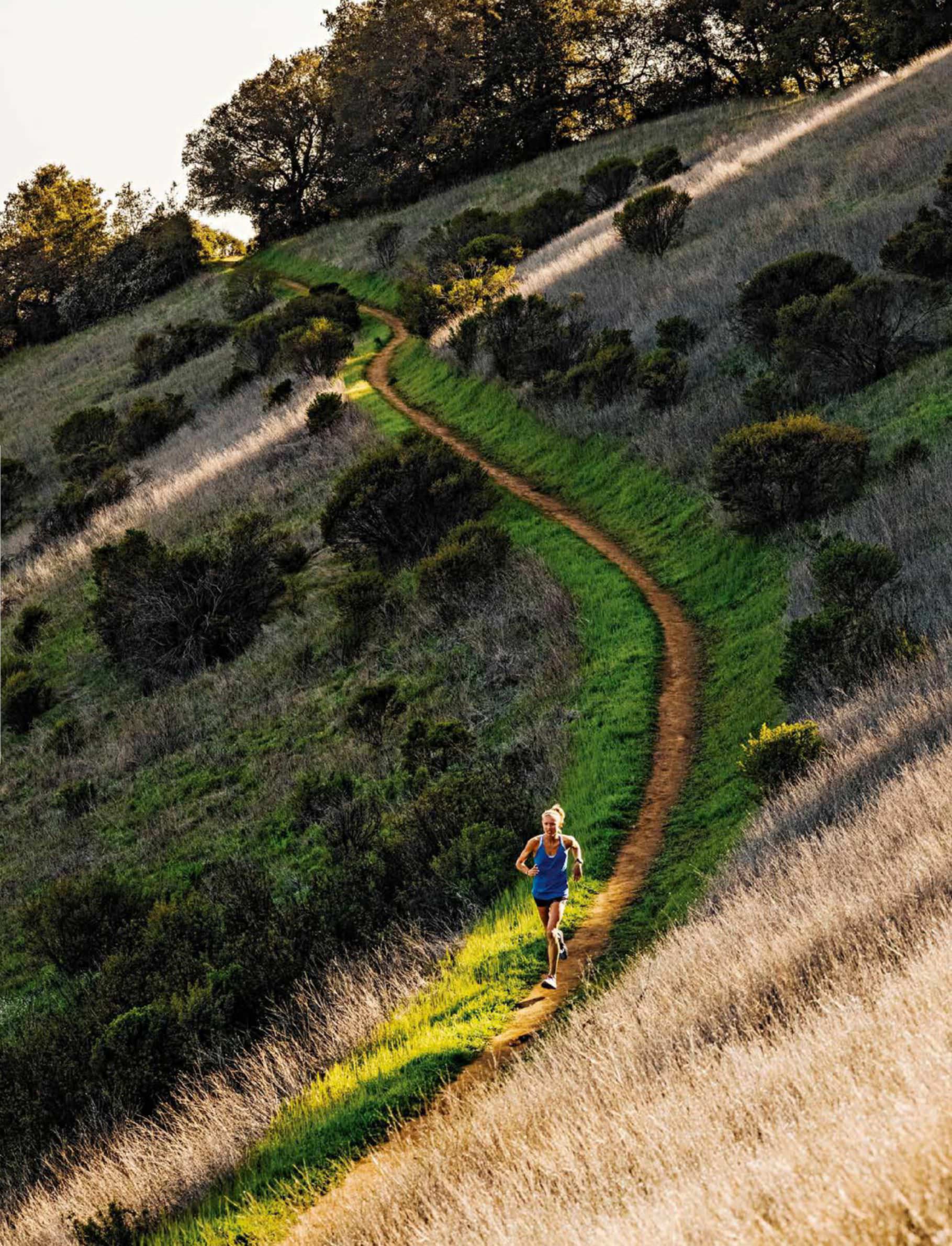 You can read up to 3 premium stories before you subscribe to Magzter GOLD
Log in, if you are already a subscriber
Get unlimited access to thousands of curated premium stories, newspapers and 5,000+ magazines
READ THE ENTIRE ISSUE
October 2018