Q & A with Ron Rivera
Redskins Warpath|February 2020
Incoming Redskins coach Ron Rivera met with the media on Jan. 2 to discuss his vision of reviving the franchise. The interview was edited for length.
Why did you choose the Redskins over several other potential teams?
"This one, the Washington Redskins, this one's special. This is one of the almost original teams. Started in 1932, there's a lot of history behind this football team. In order for us to get back to where we want to be, we got to study that history, embrace that history and prepared to repeat that history. Because if we're not, we're doomed to repeat the most recent history and we're not going to do that guys. We really aren't. Everything we do is going to be about winning, okay? We're going to do things the right way, and that's the only way we're going to do them. Because if it doesn't help us, we're not doing it. That's just as simple as it gets.
"So why did I choose the Redskins? . . . Well, I can tell you right now, it's not about the money. If I wanted the money, I'd still be out there trying to pit a couple teams against each other. I took this job for one simple reason, one simple reason, because [owner] Dan Snyder came to me with a very interesting perspective. For weeks he's explored the reasons why some teams win and some teams don't. He told me the common factor in that transitional success of teams like the Patriots, the Seahawks and the Chiefs and some of the others ones was the decision to take it and make it coach-centered approach. Not an owner-centered approach, or a team president or a general manager, but coach-centered approach.
"I told Mr. Snyder that I appreciated the fact that he believed the head coach matters. I told him I would be honored, but under one condition – it had to be a player-centered culture, a player-centered culture, something I truly do believe in. My responsibility is to get the most out of the players. To work with them, teach them, mentor them. If I have to do it one by one, I most certainly will do it. I've done it in the past and I'll do it again. I'll do what I can to help these young men become not just the players we want, but the men in the community we need. These are the guys that can help change things. Not just on the football field, but in this world. I really do believe that.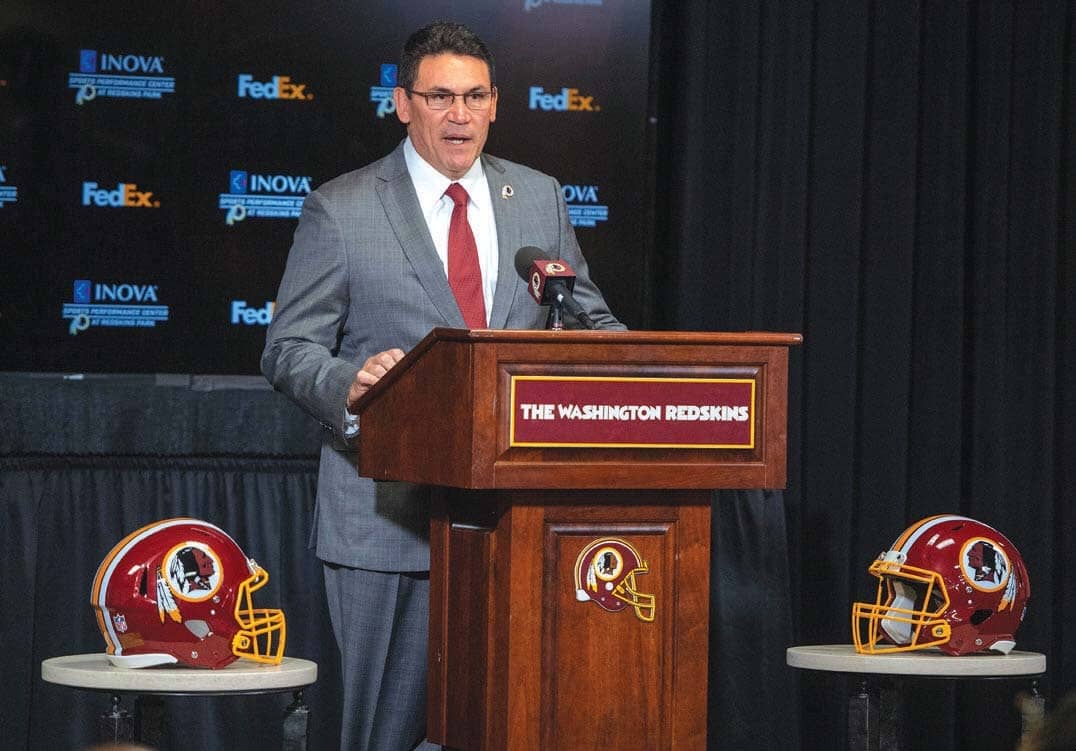 You can read upto 3 premium stories before you subscribe to Magzter GOLD
Log-in, if you are already a subscriber
Get unlimited access to thousands of curated premium stories and 5,000+ magazines
READ THE ENTIRE ISSUE
February 2020