No.1 Pro Connor Fields
PULL Magazine
|
November/December 2018
...then stop at Connor's place in 'Vegas
We pulled up at the gates of a luxury community in the foothills of Henderson, Nevada, and punched in the top secret code that was given to us. The gates opened up to give us an insider's view of the Life of 2016 Olympic gold-medalist and 2017 National No.1 Pro Connor Fields.

After parking in front of the impressive two-story house and ringing the doorbell, we were greeted by the barks of what sounded like a vicious killer, attack dog. The reigning champ greeted us at the door and told us that his dog - Zoey, will warm up to us in a little bit. She did. He and his girlfriend Laura rescued her from the pound, and she's become their protector.

Soon, Connor is giving us a tour of his abode. Starting off with the family room and moving into the open kitchen and living room. Noticeably, there is no BMX to be seen anywhere downstairs. Connor tells us that was part of the plan. He purposely wanted the escape from BMX down here.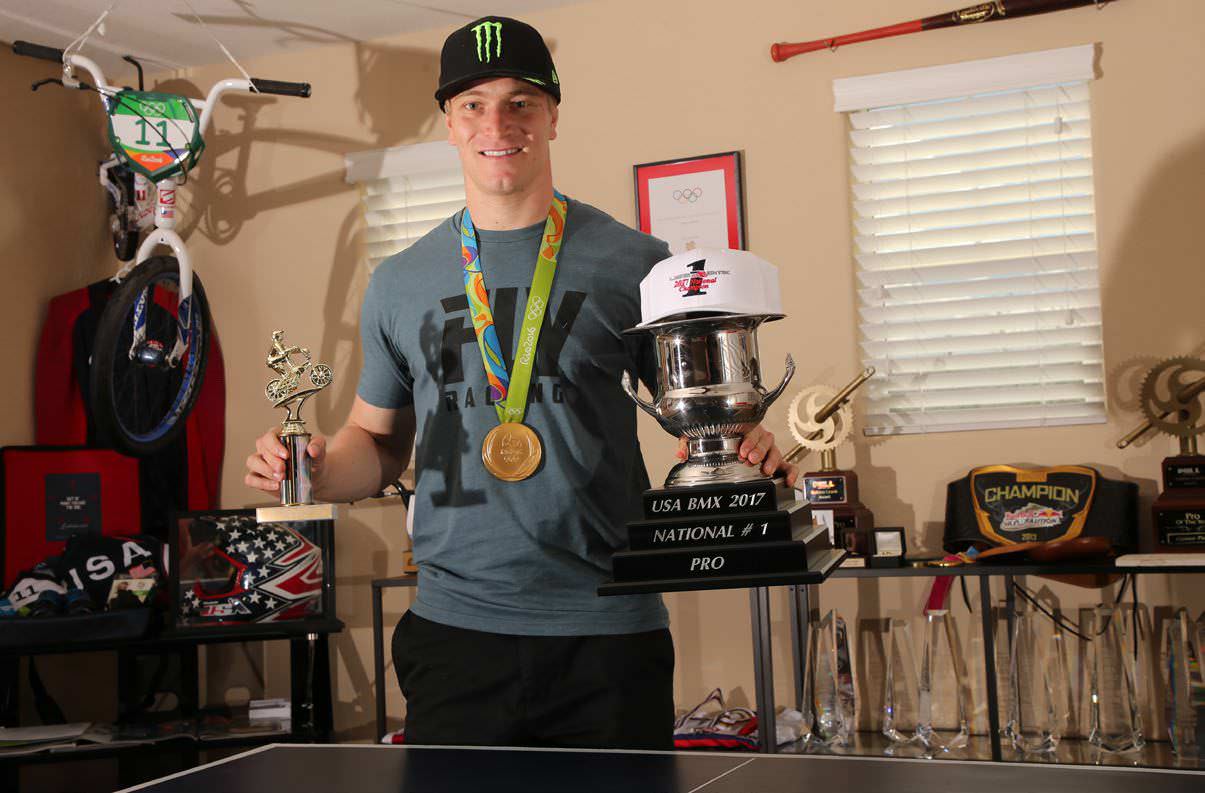 About the only thing that is slightly BMX-related downstairs is hung on the wall. It's a large photo of the city of Tokyo, Japan. This pic is similar to the one of Rio de Janeiro that had hung on Connor's wall for four years, leading up to the 2016 Olympic games. It's a minor mode of motivation that seemed to have worked last time. Hopefully it'll have the same magic two years from now.
Upstairs is where all of the BMX is, with a loft packed with BMX memorabilia. Jerseys are hung on every wall, encircling the ping-pong table that sits in the middle of the room. His Team USA jersey from London 2012, shows the rips and tears from his main event crash, in a framed and matted display that his parents made for him. Enclosed with it, is a letter from President Obama, congratulating him on making the U.S. Olympic team.
In another corner hangs Connor's gold-medal winning machine, a white Chase bicycle with red and blue highlights, still with its Rio Olympic No.11 plate strapped to the bars. The tires could use some air.
On the far end of the room is lined up an array of BMX awards, ranging from last year's silver No.1 Pro cup, two Golden Crank awards (2011 Rookie and 2012 Pro of the Year), along with one of his favorites - the Bob Haro designed MMA-style winner's belt from the Red Bull R.Evolution in Berlin, Germany. He'd won that one back in 2013.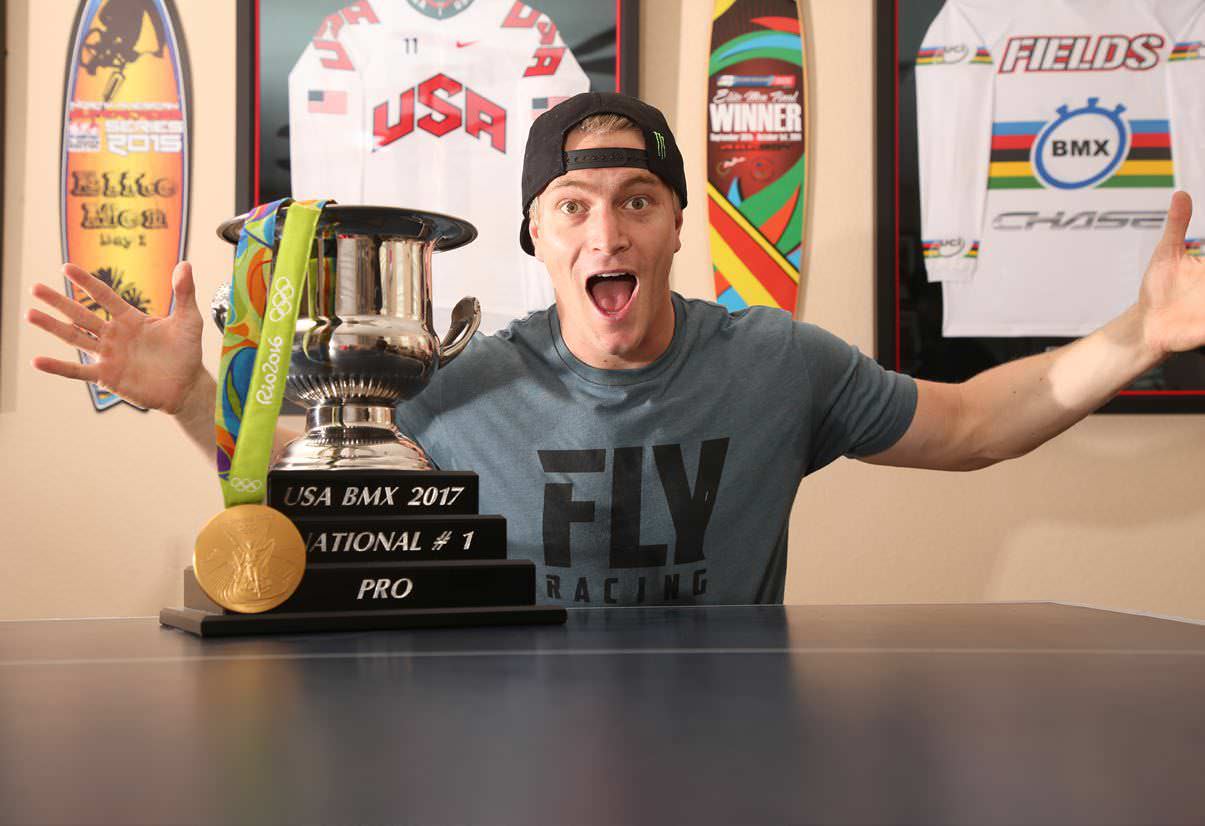 Right in the middle of the display sits the one item that every BMX kid these days can only dream of, the Rio Gold medal! It rests inside a custom made wooden case, that came with it, for ease of transporting it around. Connor points out a shinier replica medal that he bought on E-Bay, which is the one that he usually travels with to schools and lets the fans hold and pose with. The real deal always sits right here, rather than in a safe. "People razz me for just leaving it laying out, instead of in a safe. But people want to see it. Like, who's going to break in and steal it? You can't sell it. There's only one."
Laying next to the Gold medal is a chunk of drywall, that doesn't look like it should belong in this collection. But it does.
It's a piece of wall, cut out from his parent's garage, when they moved out of their house. Years earlier, a pre teen Connor wrote down his goals in Sharpie - it reads "AND 1 day BE OLYMPIC CHAMPION." To say the least, he had ambitious dreams. "It's funny. Above that, I wrote 'I will be NAG-1' and above that was 'I will be World-1.' So, they didn't cut out the entire wall."
Hidden on the shelf sits a tiny little trophy with a fourth place finish from Nellis BMX. This was Connor's very first trophy, won in 1999. It signifies the beginning of the illustrious BMX career of a young, hyper kid from Las Vegas. "I was on a 30 pound dirt-jumper. It had pegs, a Gyro, the whole thing. I got fourth and couldn't believe you won a trophy. Most sports I'd played in, you had to finish up the whole season to win a trophy. From that moment, I was hooked. Instantly fell in love with BMX. I was seven years old."
Prior to the Grands, Connor and his coach Sean Dwight were joking one night, about all of the work he puts in just to win "a stupid white hat" - which now proudly sits aside the big silver Cup. Connor tells us how he accidentally said that in his Grands speech, and how afterwards, Coach Dwight told him "I can't believe you said 'stupid white hat.' That was supposed to be just between you and me."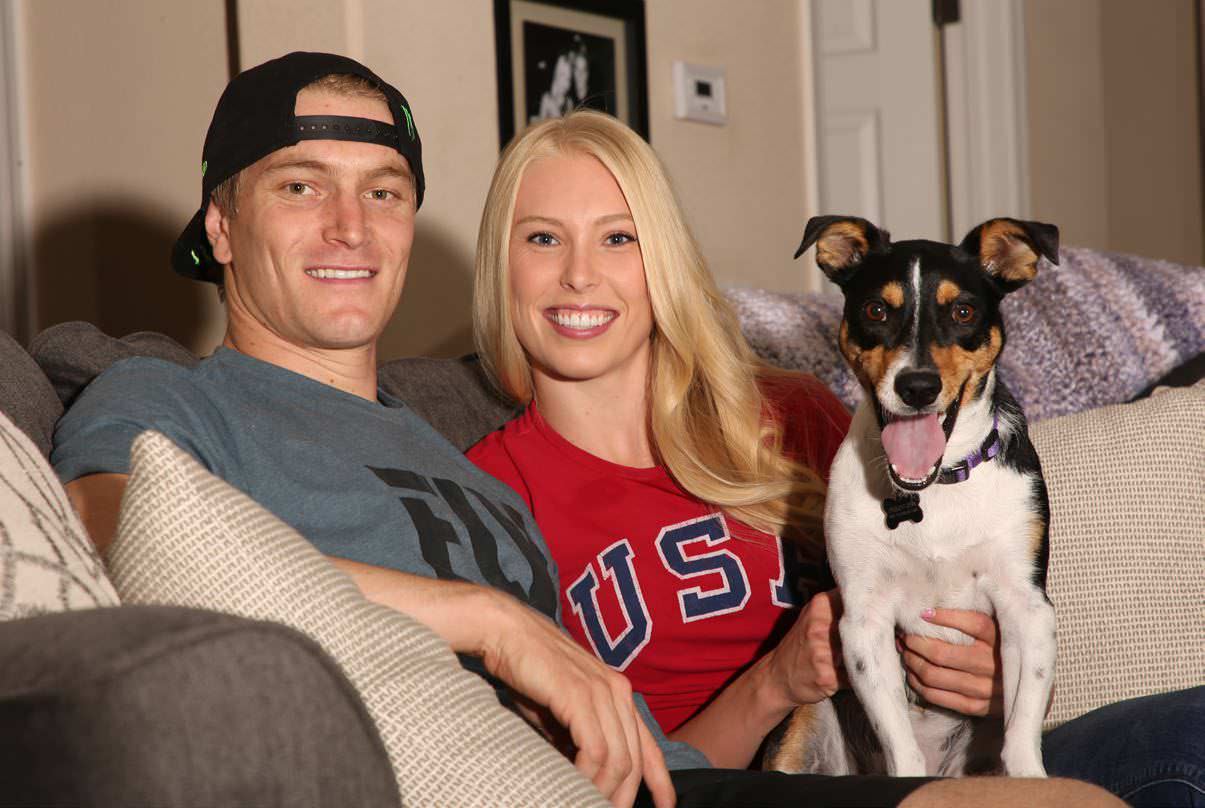 #CONNOR FIELDS
Connor continues to attend college, and is close to wrapping up his Junior year, working toward getting a business degree. "My major is business management. Originally, I was thinking Marketing, but I felt like I had so much real-world experience, that I should go after something different. It's almost like a double-major. My Dad told me that business management is like a swiss army knife - you can do a lot with it. You're not locked into just one aspect of it." Juggling school and the life of a BMX Pro is a lot like juggling chainsaws."There was a lot of travel this fall, and the only classes offered were at 8am. Monday morning right after a national is no fun, so I took this semester off. School's not going anywhere. I probably won't finish until after Tokyo."
Pointing at everything in the loft, Connor sums it up: "All of this opportunity eventually goes away. School will always be there." The one thing Connor does know, is the importance of school and having a degree. "It's hard when you're 20 years old, and you're thinking - 'What do you want to do forever?' I don't even know what I want for dinner tonight. Especially when you think about how much you change, from 21 to 25, or even 25 to 30. I'm jealous of these people who can say - 'I want to be a fireman, or a teacher.' And they stick with it and do it the rest of their lives."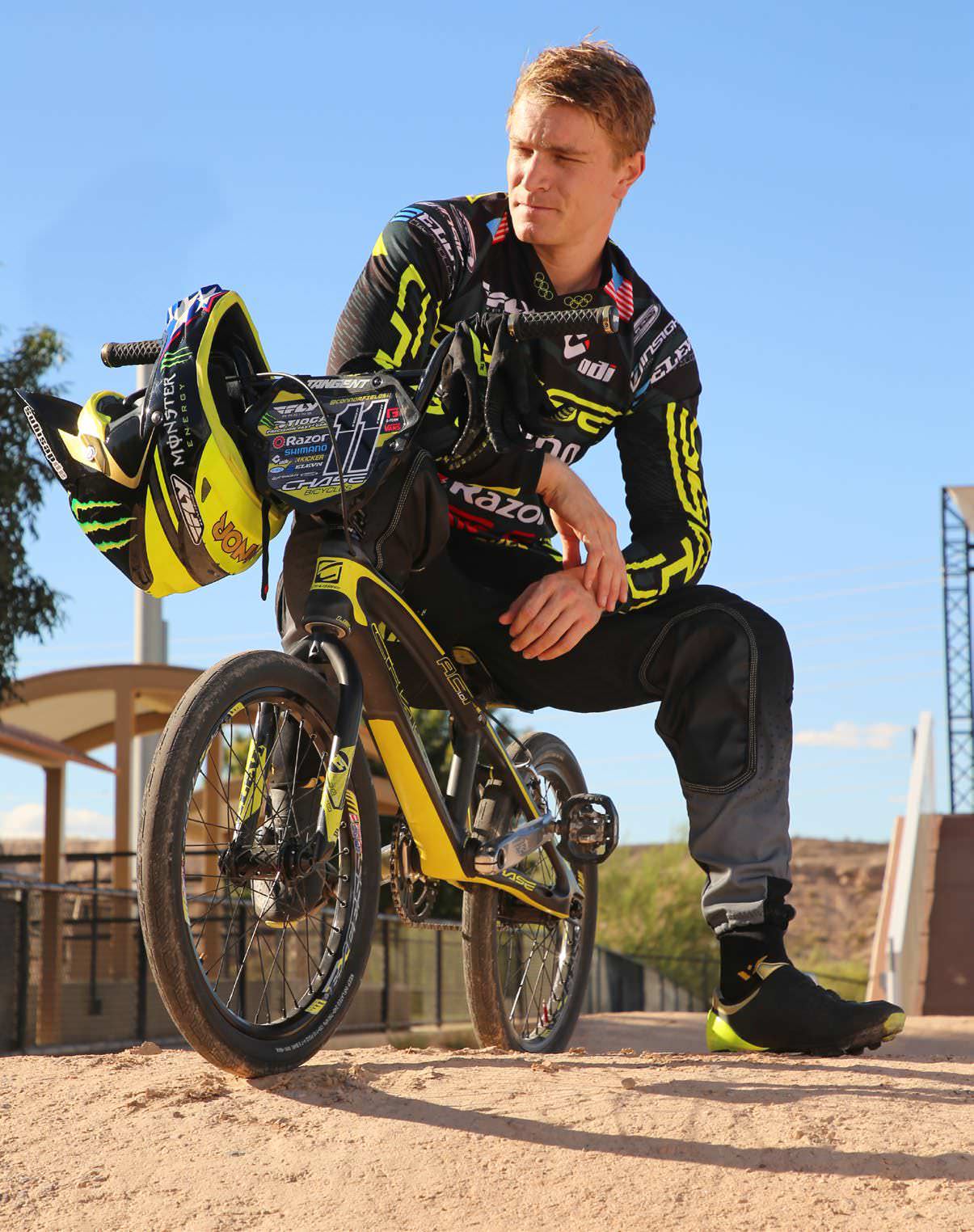 You can read up to 3 premium stories before you subscribe to Magzter GOLD
Log in, if you are already a subscriber
Get unlimited access to thousands of curated premium stories, newspapers and 5,000+ magazines
READ THE ENTIRE ISSUE
November/December 2018