Indian Cricket, The Muddle Order
With Cheteshwar Pujara belying his initial promise and Rohit Sharma victim to his own aggression, the Indian Test team seem clueless on who should play where in Colombo.
A day before the second Test against Sri Lanka in Colombo, India's practice roster lay around on a couple of kitbags. It was an ordinary sketch board, with essential information of the order in which batsmen and bowlers would spend this pre-match practice session. Usually, the Indian team follow a set practice pattern for Tests. The openers bat together in adjacent nets, one facing a pace bowler, the other a spinner. When done, they switch around. The rest of the batting line-up follows the same protocol. Numbers three and four batsmen bat, and so on, with bowlers lining up for a hit afterwards. Even those who might not feature in the impending match get a go at the end. As such the playing eleven is easy to guess at most times.
It was the same case at the P Sara Oval stadium. Umesh Yadav batted first, practising his big shots, indicating that he had made the cut ahead of the wayward Varun Aaron. Harbhajan Singh didn't bat either, and he didn't play.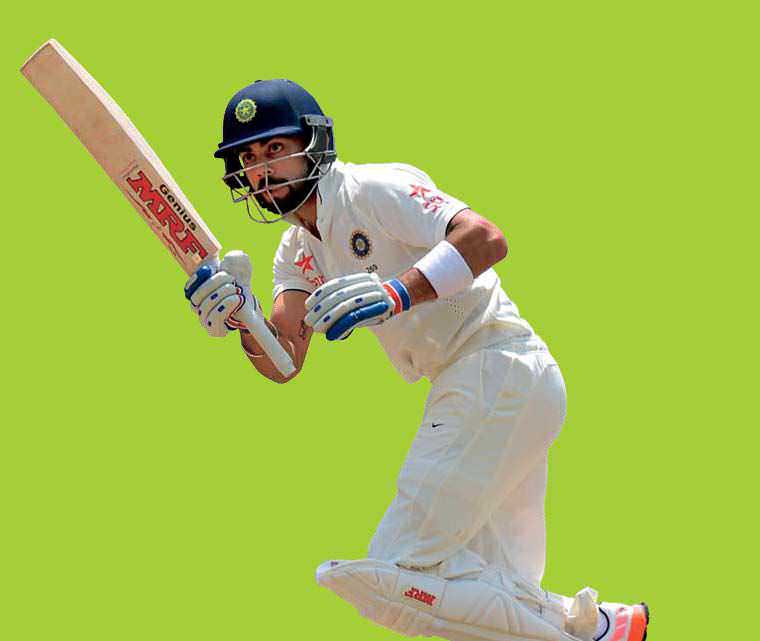 Cheteshwar Pujara did bat though, but together with Murali Vijay and KL Rahul, the customary position for a No 3 batsman. Virat Kohli and Ajinkya Rahane took throw-downs, their usual pre-match ritual of not batting in the nets intact. Then Rohit Sharma batted with Stuart Binny and Wriddhiman Saha in tow. All of this was marked up clearly on that sketch board, but for once the pointers weren't clear.
What was Rohit doing batting with Saha and Binny, if he had been earmarked by the team management to be the No 3 batsman? Did his poor form suggest that Pujara could actually be in contention come toss time?
It so happened that Pujara was only a stand-by for Vijay in case he didn't recover sufficiently from his right hamstring injury. Rohit did not bat at No 3 either. In fact, it was Rahane who was promoted up the order as his Mumbai teammate was slotted back to No 5. After the first 27 balls in the match, both Vijay and Rahane were back in the pavilion. At 12/2, it made for some wonder if the Indian team had shot itself in the foot with this constant merry go-round in their batting line-up.
When Pujara made his debut in 2010, against Australia at Bangalore, he was considered an optimal solution to a grave problem. Sourav Ganguly had retired two seasons ago and yet the Indian team was struggling to replace him. Yuvraj Singh and Suresh Raina had failed to convert their ODI/T20 flamboyance into Test solidity. As if to drive home that very point, then skipper MS Dhoni made a surprising move. In only his second innings, Pujara batted at No 3 ahead of Rahul Dravid, scoring 72 in a successful chase of 207 runs. Injury forced him out of the reckoning for another season or so, returning to the national fold only when Rahul Dravid and VVS Laxman called time on their careers.
With a penchant for big scores in domestic cricket—Pujara has three FirstClass triple hundreds—he needed to make this second chance count. And he did so in glorious fashion. In ten home Tests in 2012/13 against New Zealand, England and Australia, he notched up 1,073 runs at 82.53 with four hundreds, two of which were double hundreds.
As India started their overseas journey in the winter of 2013, Pujara made good on his promise in South Africa and scored 280 runs in two Tests there. Comparisons with Dravid were inevitable, yet he was more in Laxman's mould, using his bottom-hand to great effect, stepping out to the spinners whenever he fancied, and most of all scoring at a strike-rate of 49.25.
You can read up to 3 premium stories before you subscribe to Magzter GOLD
Log in, if you are already a subscriber
Get unlimited access to thousands of curated premium stories, newspapers and 5,000+ magazines
READ THE ENTIRE ISSUE
September 7, 2015