Training camp tip sheet
It's a tough act to follow as the 2020 49ers enter the world of the football unknown.
After a brilliant, memorable and uplifting turnaround season last year — a season that found them ahead by 10 points with fewer than seven minutes to play in Super Bowl LIV before a late collapse deprived San Francisco of its first NFL title in a quarter-century — the 49ers should be rolling into training camp this summer brimming with enthusiasm and optimism, confident in their new powerhouse status and hungry to take the necessary final steps toward securing a Lombardi Trophy.
Should be.
The novel coronavirus pandemic has thrown unexpected impediments into the pursuit of that natural progression, changing both outlooks and perspectives as the 49ers descend on training camp not only as defending NFC champions, but also a team still very much on the rise.
When players report to team headquarters on July 28 and begin practice the next day, the 49ers will go back to work and pick up where they left off last season, when their incredible climb from a 4-12 finish in 2018 left them on the doorstep of a championship, not only ending a five-year playoff drought but also establishing San Francisco as one of the NFL's new frontrunners entering a new decade.
Here, The Niner Report compiles a list and provides a breakdown and projections of the key focal points of training camp, hoping to guide you through several of the important and consequential issues surrounding the team as the 49ers look to build on their strong 2019 performance and take aim for the very top.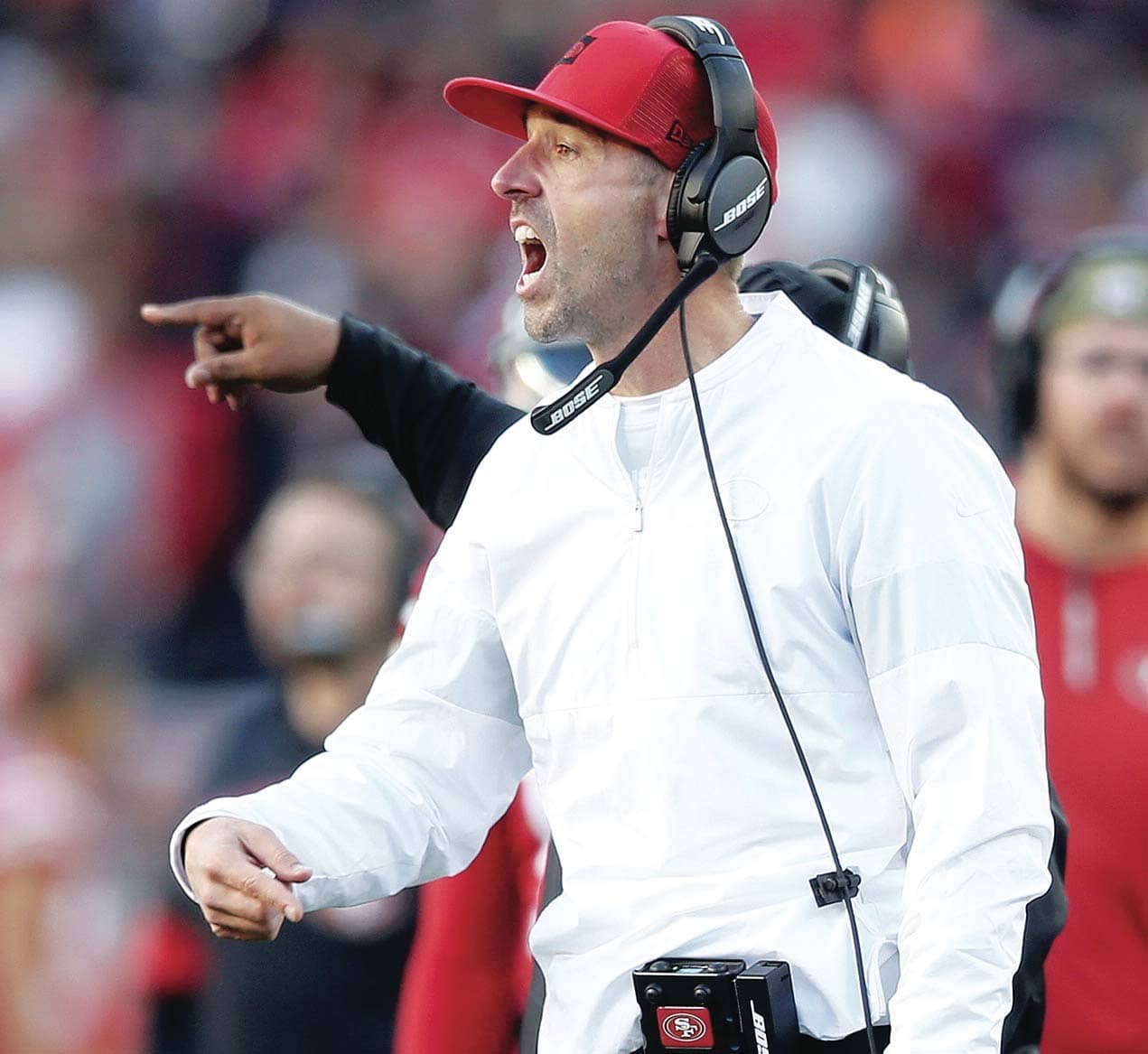 9 TOP STORYLINES
A SEASON LIKE NO OTHER: Nobody said this was going to be easy. And the deadly scourge invading America and the rest of the world now guarantees that, surely making the 2020 NFL season look different than any other season that has come before it. Will there even be a complete season? That now seems possible and perhaps even likely as the powers that be appear determined to make it happen at all costs. They just need to make sure that cost doesn't take lives if the pandemic infiltrates the league as it attempts to play a 16-game schedule. This could mean canceled games, stops and starts to the season and a whole bunch of other radical changes that could take place over the next few months. Nobody really knows for sure.
LET'S GET BACK TO FOOTBALL: It wasn't until July 18 that the NFL finally announced and outlined the reporting dates for training camp in a memo to the league's coaches and general managers. That was a definitive indication the show will still go on after weeks of disturbing coronavirus surges throughout the nation in July. Rookies can report July 21, quarterbacks and injured players on July 23 and all other players on July 28. Those days can't come soon enough for every NFL team, each of which hasn't been allowed to have face-to-face interaction between players and coaches since pandemic shutdowns began in March.
CATCHING UP AS CHAMPS: The 49ers never had a chance to work with their players this spring as their team complex is located in Santa Clara County, one of the nation's earliest virus hotspots. That leaves a lot of ground to cover this summer for a team that thrives on attention to detail in innovative systems. San Francisco's success never really sunk in last season during the team's dramatic rise, and this spring would have been the time for that newfound status and what comes with it to take hold of the team and organization. The 49ers will be catching up this summer as defending NFC champions, but what that truly means wasn't given much chance to cultivate and flourish during a truncated and wasted offseason.
SUPER BOWL HANGOVER: You know what they say about teams that lose in the Super Bowl: They usually suffer the next season in the aftermath of squandered opportunity in the big game. Don't think this can't happen to the 49ers.
The Super Bowl hangover is real. Only eight teams in NFL history have returned to the Super Bowl after losing in the big game, and several recent runner-ups have failed to even get back to the playoffs during the season after. Just look at the 1981 49ers — a team to which the 2019 49ers were often compared last season — as a cautious example. That 49ers team brought home San Francisco's first Super Bowl title. The next season, those 49ers finished 3-6 and missed the playoffs during a strike-shortened season.
SETTING A NEW STANDARD: After making the big leap from bottom-dweller to NFL powerhouse, San Francisco now has a new standard to live up to. The 49ers have to keep progressing to avoid being some kind of one-year wonder or flash-in-the-pan team that rises temporarily only to fall back quickly into the mediocrity from which it came. The 49ers of the early 2020s appear built for the long haul, but the team and organization must now sustain and operate up to the high standards it has quickly attained to maintain prolonged success.
REVENGE TOUR: The 49ers won't want for motivation in 2020. That's what happens when you allow a 10-point lead in the Super Bowl to evaporate in the game's final seven minutes. Returning with a vengeance to rain down on the NFL once more with another momentous march to the Super Bowl should provide plenty of motivation to keep San Francisco focused once training camp begins. "Revenge tour, baby," George Kittle said back in February after that Super Bowl loss. "The Legendary Revenge Tour of 2020. It's coming, and I can't f——-g wait." Remember those words.
KITTLE THE NEW KING: He set a new NFL record for most receiving yards by a tight end during his breakout sophomore season. He was even better last year. What does George Kittle have in store this year coming off a first-team All-Pro season that established him as not only the best tight end in the NFL, but one of the league's very best players regardless of position?
NEXT STEP TO STARDOM FOR JIMMYG:
OK, Jimmy Garoppolo couldn't pull out a victory in the Super Bowl when it came down to crunch time. But he did just about everything else during a prolific breakout season to get them there. Garoppolo took the next step as a franchise quarterback last year with one of the best seasons at that position in franchise history while winning 15 games, two of them in the playoffs. The stage is set for Garoppolo to ascend to the elite level of NFL quarterbacks if it is indeed his destiny to get there.
THE WILD, WICKED NFC WEST:
To repeat their success of last season, the 49ers must first repeat as NFC West champions. That could be one of their toughest tasks of all. With the NFL postseason expanding to seven teams in each conference this season, Pro Football Focus recently ran an analytic simulation that produced a realistic scenario that had all four NFC West teams reaching the NFC playoffs this season. Stocked with quality coaches, quality quarterbacks and talented rosters from top to bottom, the West is the NFL's best division, and divisional games will be weekly slugfests as iron sharpens iron.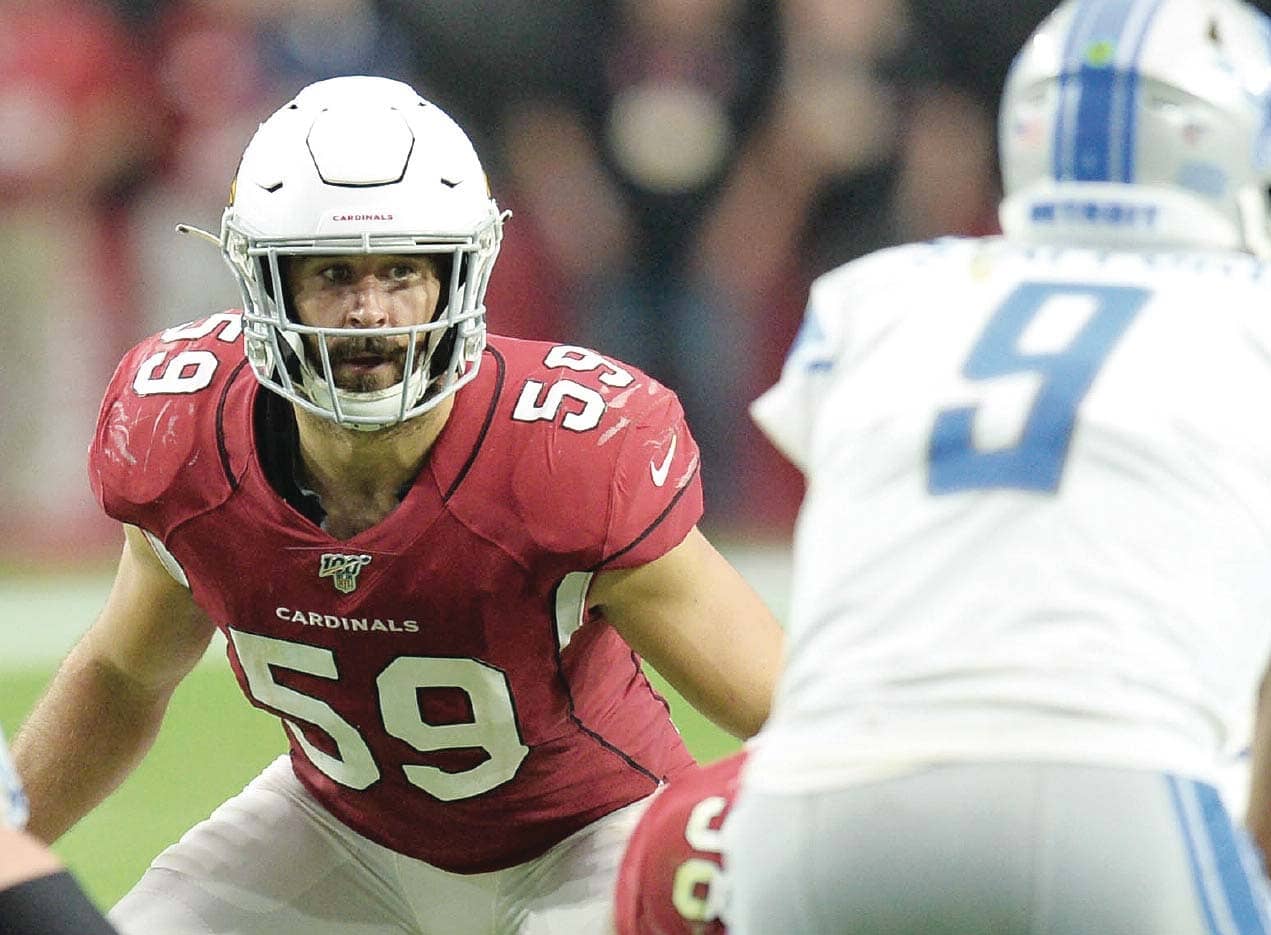 6 NUMBERS THAT NEED IMPROVEMENT
SUPER BOWL VICTORIES:
It's just about the only thing the 2019 49ers didn't accomplish during the team's best season so far in the 21st century. After losing in the big game twice in the past eight years, the franchise has been stuck on five Super Bowl titles ever since Steve Young and Co. brought home the Lombardi Trophy 25 years ago.
INTERCEPTIONS:
You can read up to 3 premium stories before you subscribe to Magzter GOLD
Log in, if you are already a subscriber
Get unlimited access to thousands of curated premium stories, newspapers and 5,000+ magazines
READ THE ENTIRE ISSUE
August 2020