The OG Returns
NZ SURFING MAGAZINE
|
Issue 187
It was the year 1958 when two surfers from Malibu sailed into Auckland harbour during a round-the-world trip, and after asking around about where they could ride some waves and after many funny looks, they were pointed in the direction of a beach named Piha.
On that very day the sport of modern surfing as we know it was born in NZ. Up until that moment, surfing consisted of riding straight on whitewater, usually partaken by those in the surf lifesaving movement. Yet when Bing Copeland and Rick Stoner paddled out at four-foot South Piha on their Malibu boards built of balsa and fibreglass, the local surf club crew all stood and watched in wonder as these two paddled out at five-foot (WAS IT FIVE FOOT OR FOUR FOOT?)South Piha bar and rode around ten waves, and for the first time in NZ a surfer rode along the breaking wave doing turns. The local crew were captivated and wanted to know more about these boards, and the lads, in turn, offered the locals loan of the boards and lessons in return for their hospitality. One local lad by the name of Peter Byers was particularly interested and with his help Rick and Bing scoped around Auckland, finding fibreglass suppliers and turned the Piha Surf Club into a temporary surfboard factory, pumping out several boards for local clubbies now turned surfers.

From this introduction and relationship, Peter Byers not only became one of our first modern surfing pioneers but also NZ's first surfboard manufacturer, even being credited with building the very first fibreglass fins in the world. World travelled fast over the Waitakere Ranges and the modern surfing movement bloomed, from its very first seeds here in Piha.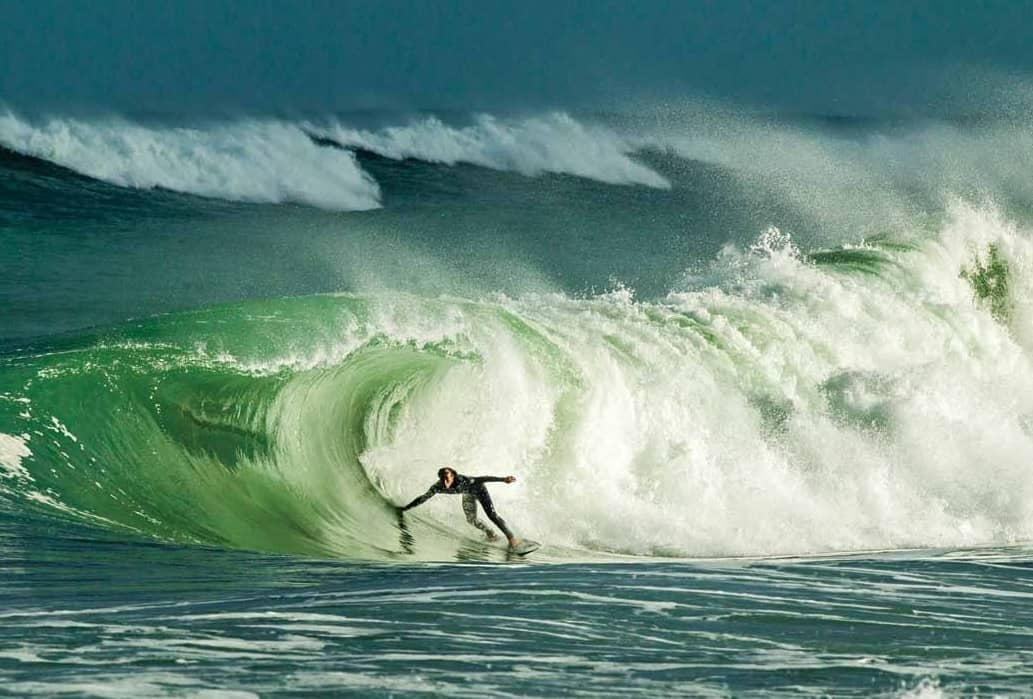 Over the 61 years since this birth, Piha has become a household name and with a reputation that sees it known world-wide for its rugged and uncontrollable nature. Yet as a surf destination it holds a beauty that its name on the surface doesn't always portray. To a Kiwi surfer and being the local go-to spot for a population of almost 2 million people living just over the ranges, Piha is an icon, home of the famous Piha Bar, Lion Rock and the many shifting sand bars that are born and also destroyed with every swell and tide.
You can read up to 3 premium stories before you subscribe to Magzter GOLD
Log in, if you are already a subscriber
Get unlimited access to thousands of curated premium stories, newspapers and 5,000+ magazines
READ THE ENTIRE ISSUE
Issue 187