SPHERE OF INFLUENCE
NZ Rugby World
|
Issue 205, June - July 2020
THERE HAVE BEEN MANY FACTORS OUTSIDE OF NEW ZEALAND'S CONTROL WHICH HAVE HAD A MAJOR INFLUENCE ON THE GAME IN THE LAST DECADE.
HEAD INJURY ASSESSMENT
First introduced in 2012 the so-called HIA has had a massively positive influence on the game.
It has enabled rugby to radically transform its collective attitude towards concussion and improve the health and safety of the athletes beyond recognition.
In the pre-professional era, when replacements were not part of the culture, players would stay on the field through all sorts of pain and physical damage. Concussion was certainly not an injury that was taken seriously enough to come off and players could be knocked out, pick themselves up and carry on.
The danger was incredible and yet players were often mocked for being concussed – seen as soft if they complained about it. Players hid their symptoms, joked about being in la-la land and coaches pretended it was nothing to worry about.
That attitude persisted well into the professional age and inevitably, given the increased physicality of the sport, someone was going to be killed if attitudes didn't change.
But they did change with the introduction of the HIA which requires all players who suffer a blow to the head and/or are suspected of being concussed, to leave the field to be examined.
The players are safer. Their longer term health is better protected and perhaps the most telling change has been that players have been prepared to retire on medical advice that says they will be risking their lives by continuing to play after they have suffered a concussion.
A study published in the British Medical Journal showed that prior to the introduction of the Head Injury Assessment protocol – 56 per cent of players with a confirmed concussion stayed on the field.
After the introduction, that number dropped to 12 per cent and the 2015 World Cup produced stunning figures which showed that not one player was able to stay on the field and then later test positive for concussion. "We have moved so far from where we were three years ago but we are not sitting back on the deck chairs by any means. We need to continue with our approach of educating and reviewing," said New Zealand Rugby medical director Ian Murphy about current attitudes towards concussion.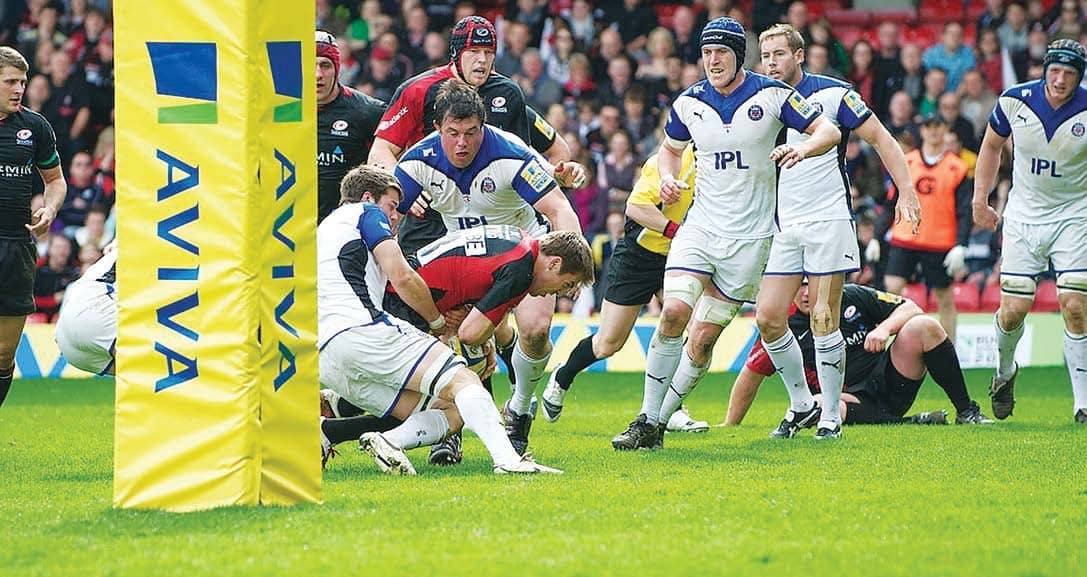 ARTIFICIAL PITCHES
Artificial playing surfaces have become increasingly common in the Northern Hemisphere with major clubs Saracens, Cardiff and Newcastle all having installed them.
There were, understandably, concerns when Saracens, who were the first, took the plunge in 2013. "We're very confident that for rugby this is a step forward," their chief executive Ed Griffiths, said: "It will encourage a faster, safer and more entertaining game of rugby. We've played on winter pitches where there has been not one blade of grass."
The rationale for going down this road is that the surface will make it easier for teams to keep their footing; play faster, run more and play adventurous rugby whatever the weather conditions.
It's not conclusive evidence but the way the English national team have grown their attacking game and obviously improved their basic skills across the board, may in some small way be down to the improved surfaces they more regularly play on.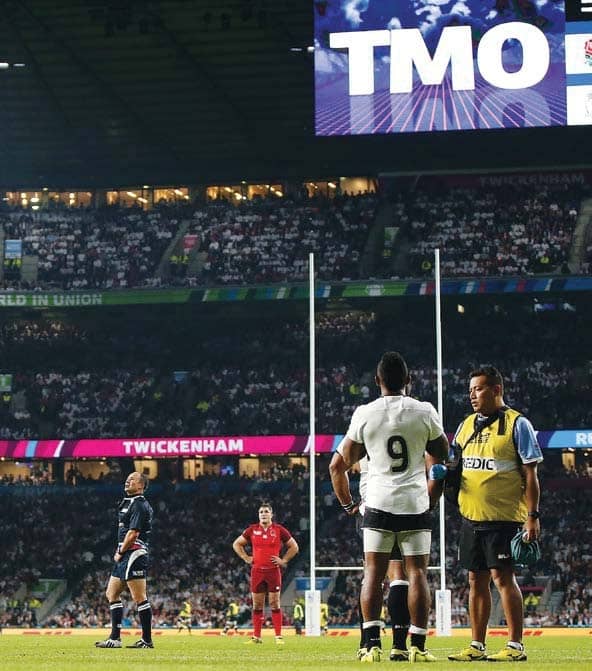 INCREASED INFLUENCE OF THE TMO
The increased role of the TMO has significantly changed rugby in the last decade. Made it less prone to glaring human error.
In the first half of the decade the big change came when the remit of TMO's was expanded to allow them to look at footage in the lead up to a try being scored.
Previously TMO's could be asked to determine whether a try had been scored – but they were only able to look at the actual act of scoring and say whether they could see a legal grounding, or whether the player was in or out of the field when they touched down.
If there was an obvious forward pass or knock-on immediately prior to the try being scored – the TMO had no power to flag it up.
But in 2012 that changed. The TMO was given the ability to examine what happened in the build up to a disputed try in an attempt to stop obvious injustices from occurring.
Foul play also became part of the brief and if a sly punch or kick was missed by the officials, the TMO could bring it to their attention.
The game is less riddled with controversy and is significantly cleaner, but is also typically way longer.
During Rugby World Cup 2015 there were 132 TMO referrals; 77 of which were try referrals and 55 were for suspected foul play.
You can read up to 3 premium stories before you subscribe to Magzter GOLD
Log in, if you are already a subscriber
Get unlimited access to thousands of curated premium stories, newspapers and 5,000+ magazines
READ THE ENTIRE ISSUE
Issue 205, June - July 2020