Inside Baseball's Dangerous Obsession With the 100-MPH Fastball
It's baseball's deal: if a pitcher can throw 100MPH, he'll become an instant star - and then, almost certainly, he'll be destroyed.
When Bruce Rondon's name was announced to the crowd, only 10 to 15 people clapped—a less-than-warm reception compared to the one that greeted his better-known teammates. But this was the largest stage on which he'd played—the 2012 All-Star Futures Game, an annual Minor League Baseball showcase that features the most promising players who have yet to make the majors—and he intended to stand out. When I go out to pitch, he thought, I know they will applaud for me.
The game was a blowout by the time Rondon entered, in the bottom of the 8th. Then the 6'3", 275-pound Venezuelan right-hander did his thing. His first pitch raced past the batter at a speed clocked at 102 mph. Fans perked up. He fired off three more that reached 101 mph, striking out two batters. As he swaggered off the field, the crowd rose for a standing ovation. Rondon's takeaway: "When I don't throw 100, the people are normal," he says, speaking Spanish through a translator. "That gives me a little more motivation to throw harder." A year later, he debuted with the Detroit Tigers, and a major league–leading 25.57 percent of his pitches were at triple-digit velocity. He topped out at 102.8 mph.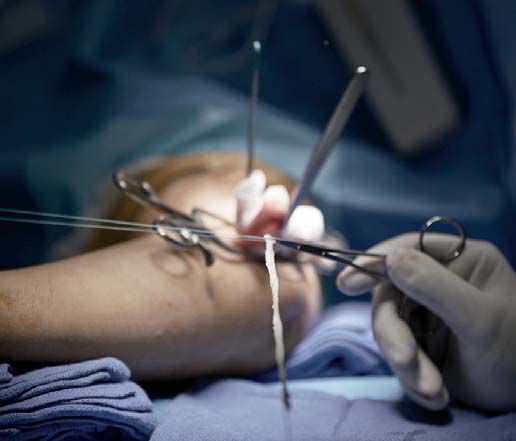 The speed made Rondon a star, because baseball lusts for the 100-mph arm. It is seductive. All pitchers want it. Scouts flock by the hundreds to small towns based on rumors of it. Coaches are willing to work with even the most undisciplined players who have it. Executives dream about developing it. And spectators and players alike lose their minds whenever they see it.
"A pitcher, you throw 100 miles per hour, you are the shit," says Omar Vizquel, who played 24 years and now coaches with Detroit.
"It's sexual!" affirms Joba Chamberlain, who briefly possessed that rarefied power as a youngster with the Yankees. "Two numbers compared to three—there's something sexy about it."
The 100-mph fastball is practically a mythic power, and like all uncanny capabilities, it carries with it an ominous foreshadowing. It is an Icarus-like limit: Almost every pitcher who reaches it will—before long—shred his elbow, or become incapable of aiming the ball, or let the power go to his head. When coaches, executives, and fans see a 100-mph thrower, they are not just admiring the feat; they are watching a human drama unfold, man versus velocity. They want to see if this one, somehow, will survive.
During the 2014 season's spring training, then Tigers general manager Dave Dombrowski (now Red Sox president of operations) acknowledged the research: Pitchers who throw 100 mph have what seems like a 100 percent chance of injury. And yet, he said, "there are also a lot of exceptions in our game." He expected Rondon to be an exception. "He has the overall package to be a dominant big-league closer."
Exactly one month to the day later, on March 17, 2014, Rondon walked into the trainer's office and complained about his arm. Two days later, Rondon met with Dr. James Andrews, an orthopedic sports surgeon who operates on the best pitchers in baseball. Two days after that, Dombrowski announced that Rondon would need Tommy John surgery to repair the torn ulnar collateral ligament in his pitching elbow. The injury would cost him the entire 2014 season and jeopardize his chances of ever throwing 100 mph again.
IT IS STILL RARE to see a pitcher reach 100 mph, but more than ever before are closing in on it. In 2004, 86 pitchers threw at least a quarter of their fastballs at 95 mph or faster, according to Baseball Info Solutions. In 2014, 151 accomplished the feat. Former starter Al Leiter says that when he was in the game almost 30 years ago, "if you threw a ball consistently in the low 90s, that was a special arm." And now? "I don't know where the hell all these arms are coming from."
It is likely a confluence of factors. Better training has made players fitter and more athletic. The sophistication of throwing programs has made arms stronger. Continued advancements in Tommy John surgery are turning once-career-ending elbow injuries into speed bumps. And it's cultural: The ubiquity of radar guns, starting all the way down in Little League, is reinforcing the curbside appeal of hyperspeed.
You can read up to 3 premium stories before you subscribe to Magzter GOLD
Log in, if you are already a subscriber
Get unlimited access to thousands of curated premium stories, newspapers and 5,000+ magazines
READ THE ENTIRE ISSUE
November 2015