"GREAT GOLF TS ABOUT HOW GOOD YOUR BAD SHOTS ARE"
Golf Monthly|February 2020
Justin Rose tells us how his game has evolved over the years to make him one of the most consistent performers in the world
Justin Rose and Neil Tappin
The challenge that golf poses carries with it a curious contradiction. That is, to play well you need to develop a solid technique, but to perform your best when it matters most you need to rely on your natural feel. Put simply, having a great swing does not necessarily make you a great player.
Striking a balance between developing your technical skill without losing your instinctive talent is possibly the biggest test for those at the highest level. One player who seems to have navigated this dangerous path better than most is Justin Rose. The Englishman is now in his 22nd season on tour and over the last half dozen or so years has become one of golf's most consistent performers. At the heart of this lies his incredible ball-striking which has become the envy of many of his fellow competitors, and yet his instinctive, competitive skill remains as strong as ever.
Here, Rose talks about the lessons he's learned, his work with Sean Foley and the swing flaws that are, in some ways, his biggest strength...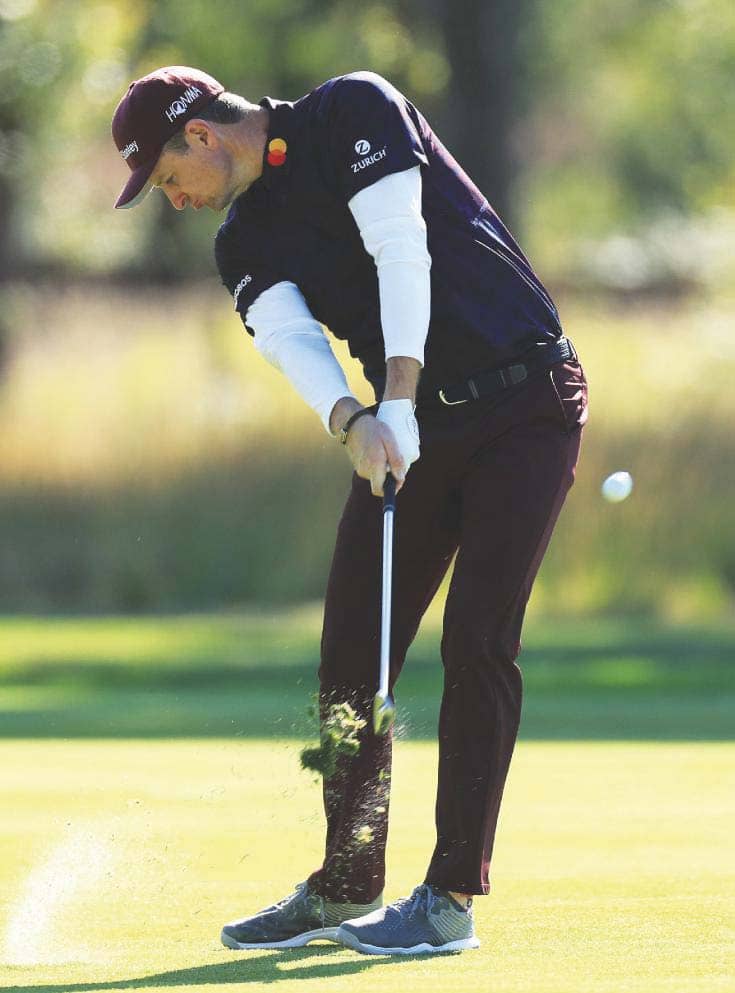 My swing DNA
There are two things that have remained fairly constant in my swing from when I first started playing golf. I release it pretty hard in the swing and that comes from years of growing up with a very open clubface. The club would be very toe-down at the top of my backswing so I would have to work hard to square the face at impact. Asa young player, this was a way of creating speed. Because of that, my head tends to stay back through impact as well. Those are the traits I've had a really hard time getting rid of, but in some ways they're my talent. This is how I play golf. I'm not a guy who is closed and super-strong at the top of the backswing and that holds the face very passive through impact. I can sort of do it on the driving range, when I'm in the flow, but it's something that I've never really been able to bed into my game to take to the golf course.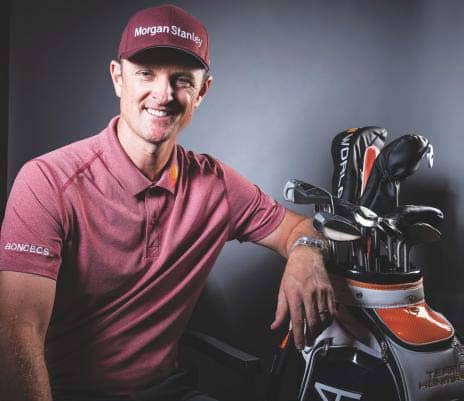 Early lessons
My dad taught me about the fundamentals — having a good grip, alignment, set-up. He read golf magazines and he passed on what he knew, but I would say he taught me more about the mental side. He was fantastic at how we prepared for events. I think I was way ahead of the curve in terms of how we would go about setting our targets and working into a tournament. Whether it was the McGregor Trophy for U16s or the Carris Trophy for England U18s, we would have a twoor three-month plan in place for how I would prepare. I even remember getting ready for the Walker Cup. I'd never played in America and I'd never played in that amount of humidity.
You can read upto 3 premium stories before you subscribe to Magzter GOLD
Log-in, if you are already a subscriber
Get unlimited access to thousands of curated premium stories and 5,000+ magazines
READ THE ENTIRE ISSUE
February 2020