The Rules Are Changing
Golf Digest South Africa
|
March 2017
From the GOLF DIGEST 5O to television deals and beyond,m%ney is flowing in new ways.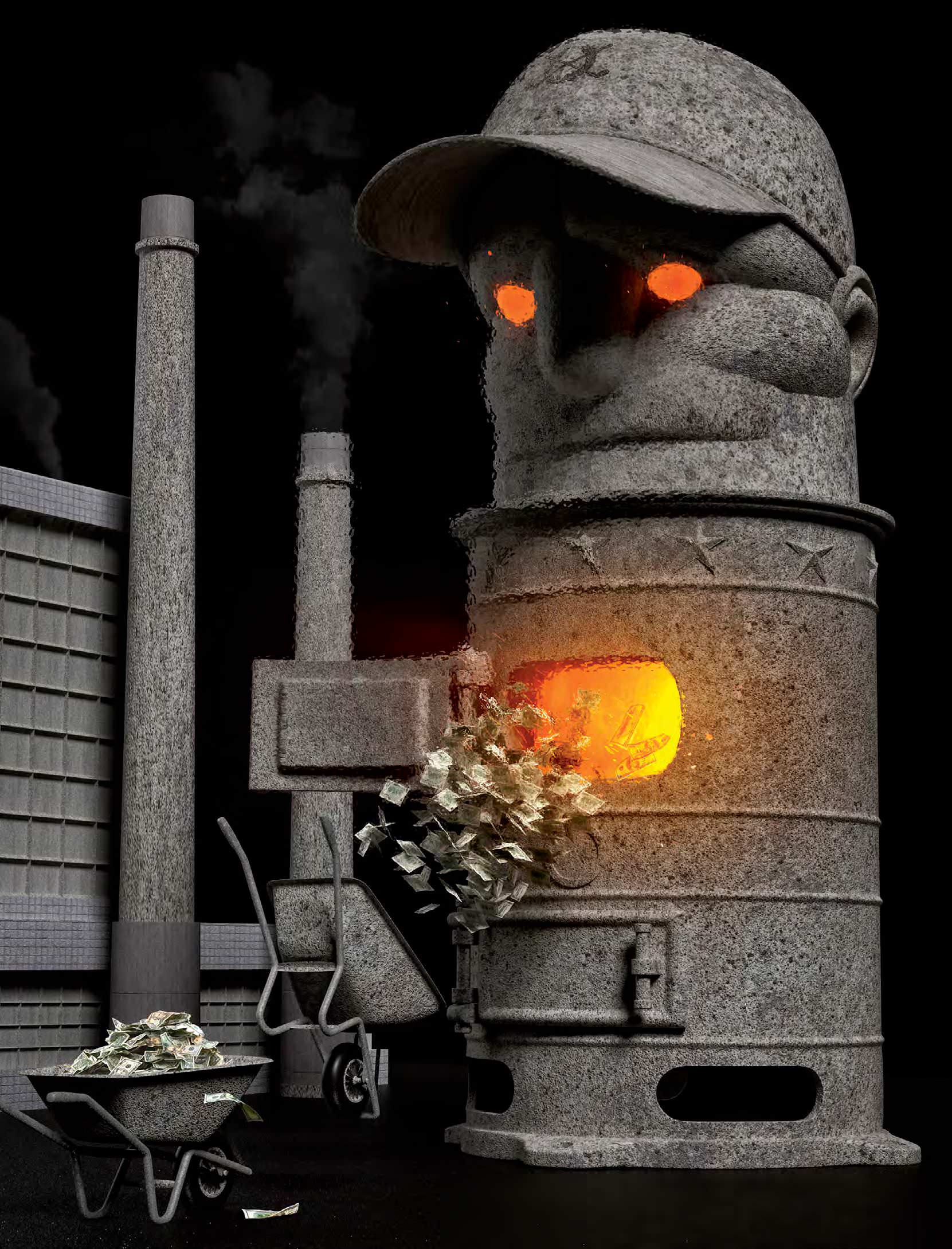 SHORTLY AFTER THE TURN OF THE CENTURY, when the golf economy was running hot, Nike chairman and co-founder Phil Knight was asked at the annual stockholders' meeting if the company could have found a better way to spend $100 million than by extending Tiger Woods' contract for five years at $20 million a year. "No, it couldn't," Knight replied emphatically and, in terms of words, economically. When Knight said that in September 2000 at the Memorial Coliseum in Portland, Oregon, it had a ring of truth. Woods had just won three consecutive major championships – the US Open by 15 strokes, the Open Championship by eight and the PGA Championship in a thrilling playoff. Seven months later, he would complete the Tiger Slam at the 2001 Masters, becoming the first to hold all four men's major championships simultaneously.
For relatively new Nike Golf, and for golf in general, the ceiling for growth seemed to be quite high. The Woods deal unleashed a flurry of high-priced contracts as golfers followed their form of free agency – not changing teams like baseball, football and basketball players, but by changing equipment companies.
Ernie Els, Phil Mickelson, David Duval and Davis Love were among those who cashed in big-time, either by changing companies or by using the possibility of leaving to enhance deals. And equipment companies, lacking the deep pockets of Nike lined with sneaker cash, began cutting deals with players to keep them, allowing them to sell their most valuable logo space – the hat – to other companies. And thus financial services, pharmaceuticals and other concerns got into the endorsement game.
Sixteen years after Woods' groundbreaking deal, the number of equipment companies has shrunk. Nike has stopped making clubs and balls. Taylor Made is for sale, and most say +G%LF the new owners will be more cost-conscious. All that leaves some wondering if the hundreds of millions of dollars spent annually on player endorsements might be contributing to the consolidation of the equipment industry, which still showers players in money to play their clubs and balls.
That largesse can be seen in the 14th annual Golf Digest 50 all-encompassing money list. Though the names have changed – slightly – the stars are still pulling in eight figures a year off the course to supplement tour prize money, which continues to grow.
Not only is Nike gone from the hardgoods scene, but Woods no longer has his hold on the top spot in the GD50.
For the first 12 years of the ranking, Woods was No 1, usually by a wide margin. But reduced play because of injuries and the loss of more than half a dozen A-list endorsement partners after the 2009 scandal caught up to him in 2016, when he fell to No 3 behind Jordan Spieth and Mickelson. This year, Woods is No 4 behind Rory McIlroy, Arnold Palmer and Mickelson.
You can read up to 3 premium stories before you subscribe to Magzter GOLD
Log in, if you are already a subscriber
Get unlimited access to thousands of curated premium stories, newspapers and 5,000+ magazines
READ THE ENTIRE ISSUE
March 2017