Inside Tiger's Game
Golf Asia|May - June 2020
Ahead of his Masters defence now postponed, Tiger Woods spoke of his epic 2019 victory. We reveal what you can learn from his swing and take a look inside his new bag
Tiger Woods was supposed to drive his Mercedes courtesy car down Magnolia Lane as the Masters champion, preparing to compete for a sixth green jacket – victory would have put him on a par with Jack Nicklaus as the most successful player ever at Augusta National. We talked to Tour coaches and the men who helped him choose his equipment to get an insight into his game. But first, we spoke to the man himself about 2019, the state of his game now... and what he was going to serve at the Champion's Dinner.
What was going through your mind when you missed that first putt on 18 during the final round last year?
The new green; that damn thing should have broke. I remember that putt breaking and it just didn't break. No, but I was saying, 'it's not over yet, I've still got to make this putt. Come on, just keep it together. Keep focused. Go ahead and make sure that you commit'. And I did, and knocked it in. And God knows what I did after that.
Did you ever think back to your last win at Augusta in 2005?
I did. That was one of the reasons I was so focused [and] didn't celebrate after I made birdie on 16 because I'd been in that situation before with Chris DiMarco. I had a two-shot lead and went bogey, a bogey, and ended up in a play-off.
A lot of fans speculate on how many Majors you might have won were it not for the years that you lost. Is that something you ever think about?
Not really, because to even get to the number I got to or I'm at right now, 15, is a lot. Not too many guys have seen that kind of number before. It took Jack about 26 years to get to it, it's taken me 20-odd years to get to mine. It just takes time to accumulate the number of wins. Yes, there were a number of years where I didn't compete and didn't play so those were some missed opportunities. But granted, I'm playing again now so these are blessed opportunities, I didn't think I would have these.
Do you expect as much from yourself now as 20 years ago?
When I was younger I had more good days than bad, feeling-wise. Now at 44, I feel more bad days than I do good days. I think all of you at my age or older can relate to that. I think that's the hardest part about being an older athlete. You see it all the time at the Masters. You see it every single year, either Fred [Couples], Langer, or somebody's up there for about two to three days, then they fade. It's hard to put it together for all four days as you get older. It's just harder to recover.
Is your preparation different from when you were dominating in the early 2000s?
Yeah. Let's say, for example, if you and I want to go hit balls or go play golf right now, I couldn't go to the first tee and hit a big tee shot. I could chip a driver maybe 100 yards. I need to get worked on, I need to stretch, I need to get loosened up and then start the process on the range of moving. It's hard. I have a fixed point in my lower back. It's not moving, so I have to loosen everything else around it.
When you take time off like you did between the Majors last year, is there a certain part of your game that takes a while to get back?
For me, managing adrenaline takes a little bit of time. I'm so amped up to play that I really have to calm myself down to play. It's one of the things I've always struggled with because I just want to get out there and compete. So, sometimes I need to take a step back and find the rhythm of the round. Sometimes I find it on the first hole, sometimes it takes as long as three, four, five holes, and by then hopefully I haven't made too many mistakes on those holes. Sometimes I've missed cuts because I haven't been able to find the rhythm of the round fast enough.
How does your health compare now to last year's Masters, and are you prepared in the same way?
The plan was to prepare the same way. It worked last year, so I've got a blueprint for what I need to do and hopefully I can have the same feelings. Looking back on it, the best move I made the entire week was to not go out and play on that Tuesday when [the] rain had come in and the greens had slowed up. I knew they would speed up by Thursday, so I just stayed on the practice green. I hit a lot of putts that were downhill… and tried not to get myself acclimated to that pace. That was the best thing I could have done.
"Now at 44, I feel more bad days than I do good days. I think all of you at my age or older can relate to that."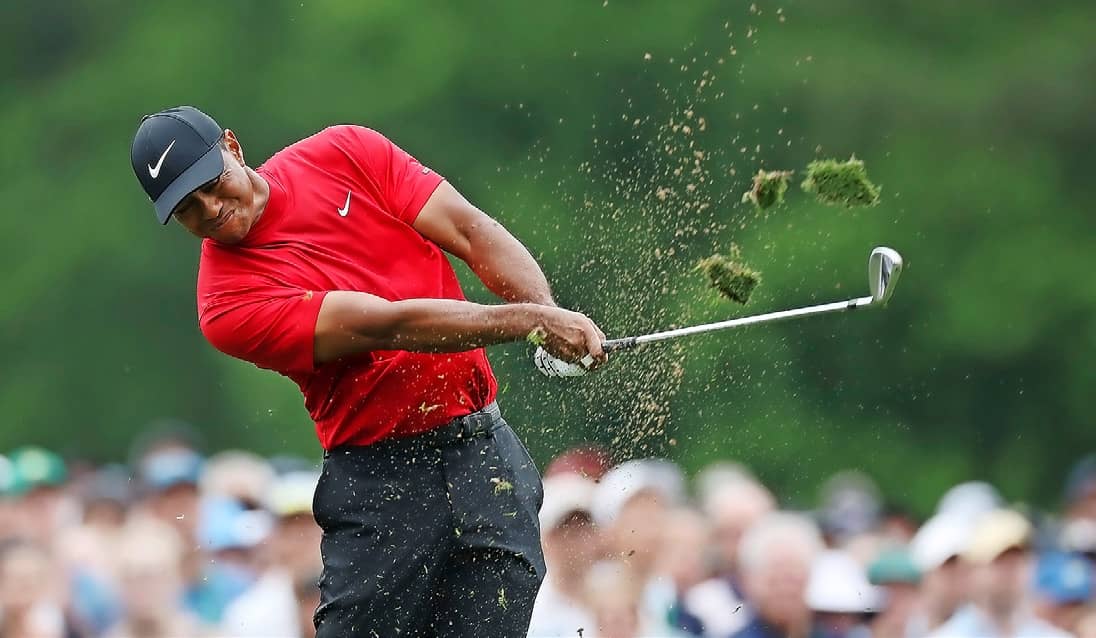 You can read upto 3 premium stories before you subscribe to Magzter GOLD
Log-in, if you are already a subscriber
Get unlimited access to thousands of curated premium stories and 5,000+ magazines
READ THE ENTIRE ISSUE
May - June 2020