Burmese Golf: A Throwback In Time
Burma, one of the last countries to open up to visitors in Southeast Asia offers a surprising array of golf around its capital city of Yangon.
Yangon, Myanmar. The final frontier as far as uncharted cities in Southeast Asia goes. Flawless natural beauty, lithe virginal lands unsullied by the throngs of modern tourism and I'm here ripping my Callaways around thinking last year's clubs were good enough to show off at the imperious Yangon Golf Club.
When I arrived, I realised how wrong I was; the members were already sporting the latest golfing equipment. Welcome to Myanmar so it is. There is a distinct rich cultural heritage here as I roam the streets of this once prosperous city that has yet to be diluted by the inevitable horde of expatriates. Untapped wealth and resources, a society and civilization finally open and awakened from decades of oppression – of age, ready, legal and willing.
The airport is fairly clean and modern, and just as you leave customs, you are greeted by a ubiquitous duty-free liquor store, so nothing really prepared me for what was to come the moment the hotel car pulled out into the main streets.
Bumper to bumper, there are cars everywhere. Not the motorbikes of Saigon or the bicycles of Beijing, but simply a hoard of cars. This is something to take note of while travelling in Yangon, so definitely plan well ahead to ensure a timely arrival.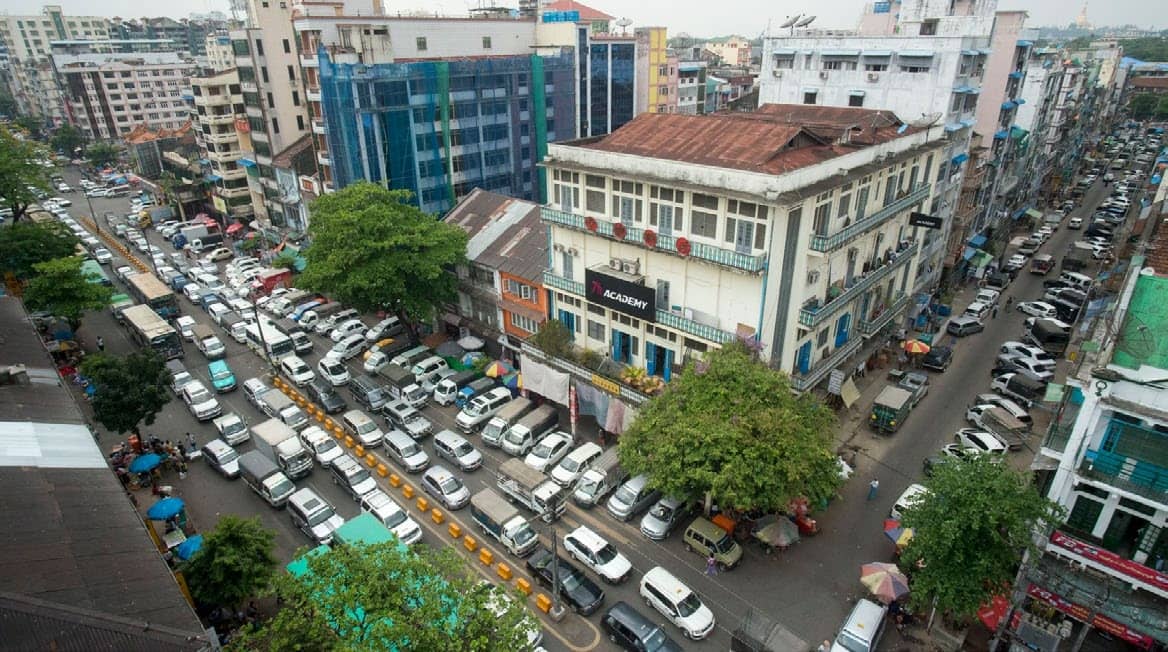 I had optimistically booked a Friday 9 am tee-time at the Yangon Golf Club, famed for its colonial roots dating back to 1893, excellent quality and unique non-profit organization structure.
Unlike most modern golf courses, the course designer here is unknown, and through the years, the golf course has had to endure several changes for irrigation and various reasons.
Surprisingly, the taxi arrived at the club a little earlier than I expected, and as it turned in to a beautifully secluded entrance, we were greeted by lush foliage lining either side of a long driveway up to the clubhouse. Through the car window, I could see an array of rich purple flowers in full bloom and a perfectly manicured grass feature framing the foyer.
YANGON GOLF CLUB
I was told at registration that I could start anytime I wanted; it was not a busy day. I went ahead and was wowed right away on the first tee.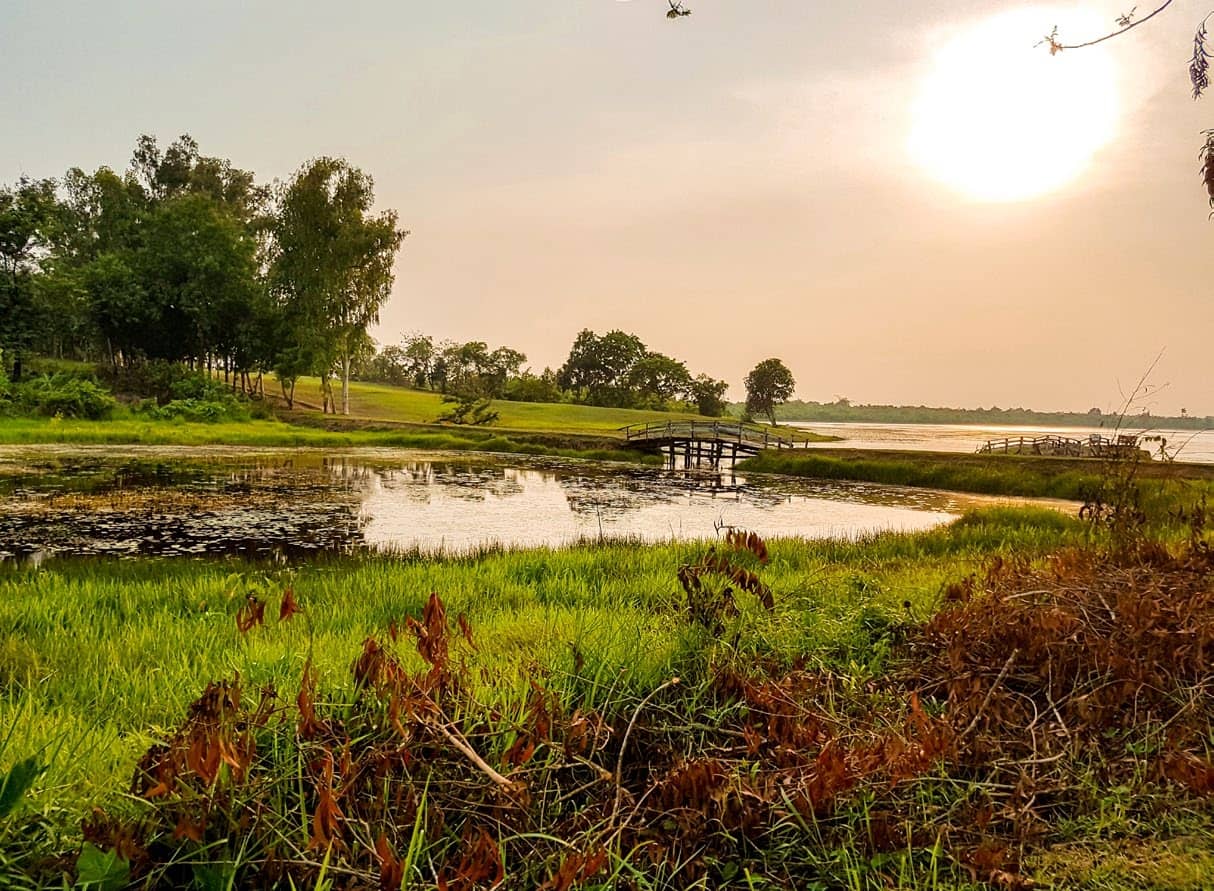 Overlooking a picturesque 400-yard par-4 with a wide evenly brushed fairway and absolutely no buildings, power lines or tall towers in sight, I imagined this is what colonial golf must have been like.
While the course designer is undocumented, the Yangon Golf Club presents plenty of surprises in the manner of hidden water features, severe doglegs and greens with plenty of roll off the back.
The course is generally short, with only a handful of bunkers, but being built around a significant series of natural and man-made reservoirs and a stream that cuts across a majority of the back-nine, brute length golf will only be advantageous on a few holes. Accuracy and course management will be the big pay-off in the long run.
One major surprise is the quality of the greens. Coming off a brutally dry season, all except one green was in excellent condition. Even in colour and speed, and true to roll, putting on the Yangon Golf Club greens was more enjoyable than several other clubs in Southeast Asia.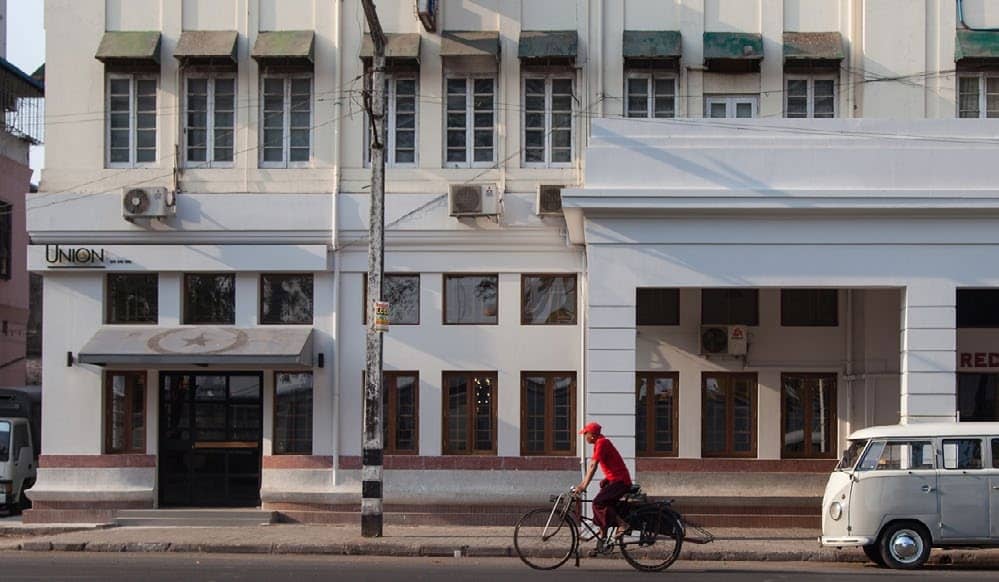 The 4th hole presents the first par-3 and with it brings added fun factor to the hole. Most par 3's on the course have a slew of sponsors that have committed very decent prizes to anyone that has a hole-in-one. Had I aced the 4th, I would have left Yangon with upwards of US$6,000 worth of cash, vouchers and engineering products.
You can read up to 3 premium stories before you subscribe to Magzter GOLD
Log in, if you are already a subscriber
Get unlimited access to thousands of curated premium stories, newspapers and 5,000+ magazines
READ THE ENTIRE ISSUE
September 2020