A Sarawak Adventure
Golf Asia|May - June 2020
Kuching's culturally and Golfing rich experience
Apart from sharing the last name of a well-known singer from yesteryear named Anita, the Malaysian state of Sarawak is shrouded in mystery to most of us. And she's not even from there.
When we arrived from Singapore, it was rather late in the afternoon.
"A couple hours earlier and we would've been able to play here as well," moaned Dave, my friend and photographer from the SAFRA Club's golfing charter.
We have been itching to hit some from the get-go but instead spent the afternoon roaming the streets around Hotel Grand Margherita, where we stayed for this golfing escapade. As we eased into our first night here, we had already learned many things.
Such as that once upon a time, fierce battles were fought between the various indigenous tribes in Sarawak but they now live in perfect harmony; or that the town was run by two different councils and a demarcation exist between a Chinese side and a local side; or on a lighter note, their obsession with cats, their famous Kolomee (a noodle dish) and their love for band music, uncovered when we stepped into our hotel's lobby bar featuring the well-honed voices and talents of a Filipino band.
Later, we were to discover even more places of nocturnal interest at various clubs with names such as 'Mojo', 'Soho', 'King's Arm' and 'Terminal One', the last of which ended with fine friendships made with its affable boss and wife, and a bowl of the world famous Sarawak Laksa. But more on that later.
The Grand Margherita Hotel is adjacent to the Sarawak Plaza Shopping Complex, and we soon realized that we are located very centrally within the main shopping, entertainment and financial district, and that almost everywhere that means anything, is well within walking distance!
Tourist attractions such as the Kuching Waterfront, Chinese Museum, Tua Pek Kong Chinese Temple, Fort Margherita, and Main Bazaar are but some. To me though, the kicker was having a scrumptious bowl of Kolo-Mee and carrot cake with black sauce at a coffee shop before teeing off at the Arnold Palmer-designed Damai Golf & Country Club, which incidentally, was the late King's first design in Malaysia.
GOLF AT DAMAI
Because this had been Arnie's first course in these parts, there is a slightly traditional feel as you step up the first tee. A short walk from the clubhouse and a broad expanse of green awaits you.
Once upon a time, fierce battles were fought between the various indigenous tribes in Sarawak but they now live in perfect harmony.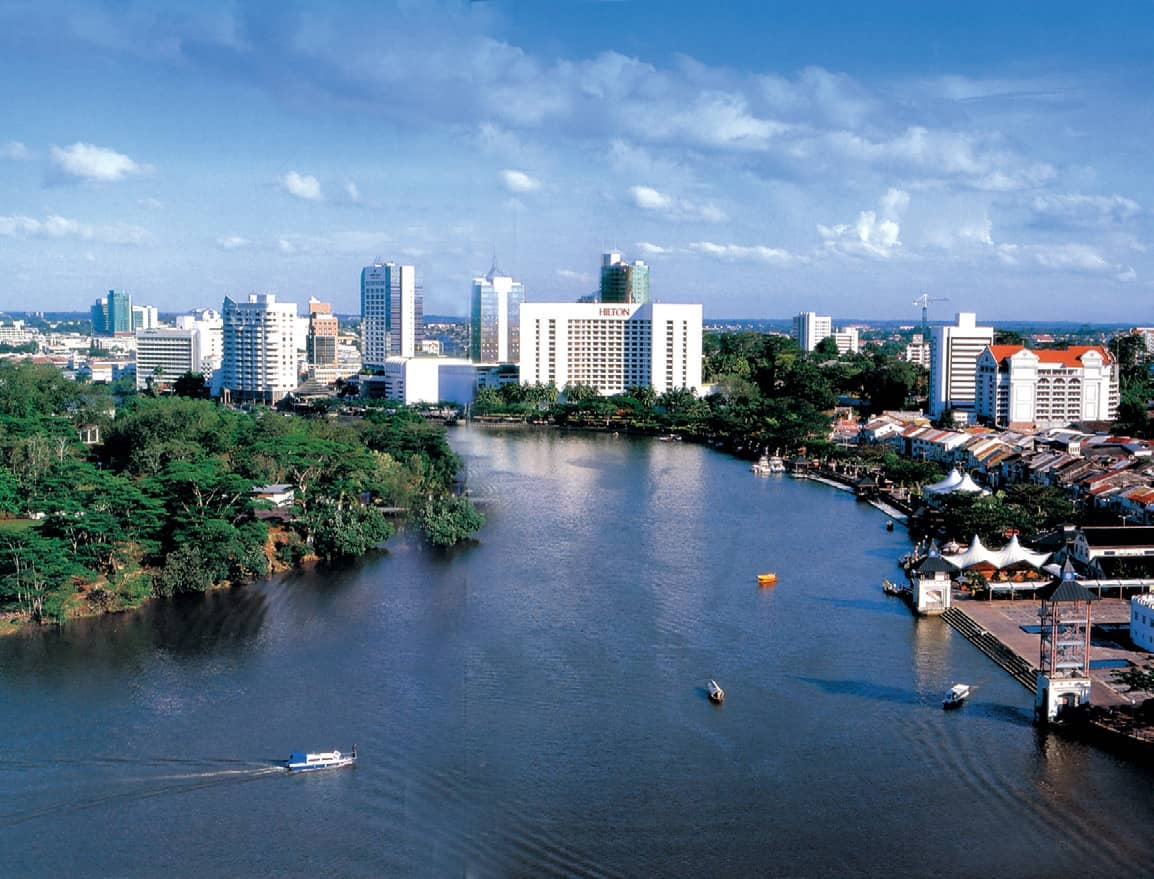 Pleasing to the eye? I popped my first tee shot to the right, deep amongst mature trees; Dave whacked it alright but our other flight mates had one in the water on the left and another in the bunker straddling water and fairway-left.
You can read up to 3 premium stories before you subscribe to Magzter GOLD
Log in, if you are already a subscriber
Get unlimited access to thousands of curated premium stories and 5,000+ magazines
READ THE ENTIRE ISSUE
May - June 2020