20 Questions For 2020
The New Year brings new questions that will shape the game in the coming 12 months. Here we present 20 key questions for 2020.
Kit Alexander, Nick Harper, John Huggan Rob Mcgarr & Nick Wright
1.BROOKS VS RORY: WHO COMES OUT ON TOP?
It's been a long, long time since we've had a decent rivalry in golf. Tiger Woods' dominance of the sport deprived us of all that fun. You have to go all the way back to Jack Nicklaus and Tom Watson to find an evenly-matched rivalry. Greg Norman and Nick Faldo's 'spicy' relationship gripped us but their head-to-head encounters rarely ended well for the Australian. Woods and Mickelson had potential but Tiger had eight majors in the bag and was out of sight before Lefty had even got off the mark. And the Big Easy found it hard to get Woods out of his head long enough to become anything more than a minor irritant to the American.
Koepka and McIlroy, however, ticks all the right boxes. Both players have won four majors and are of a similar age. McIlroy is 30, Koepka 29. Both are refreshingly open and honest. There are some nice contrasts, too. McIlroy was a childhood phenom while Koepka was a late bloomer who played satellite circuits before earning his PGA Tour card. Rory is adored worldwide while Koepka's relationship with fans and media has been a slow burn.
McIlroy's resumé may be deeper with 17 PGA Tour wins to Koepka's seven, but the Irishman's fourth major, the 2014 USPGA, came before Koepka even joined the Tour, as Koepkas was quick to remind us. "I've been out here for five years. Rory hasn't won a major since I've been on the PGA Tour. I just don't view it as a rivalry," he recently said.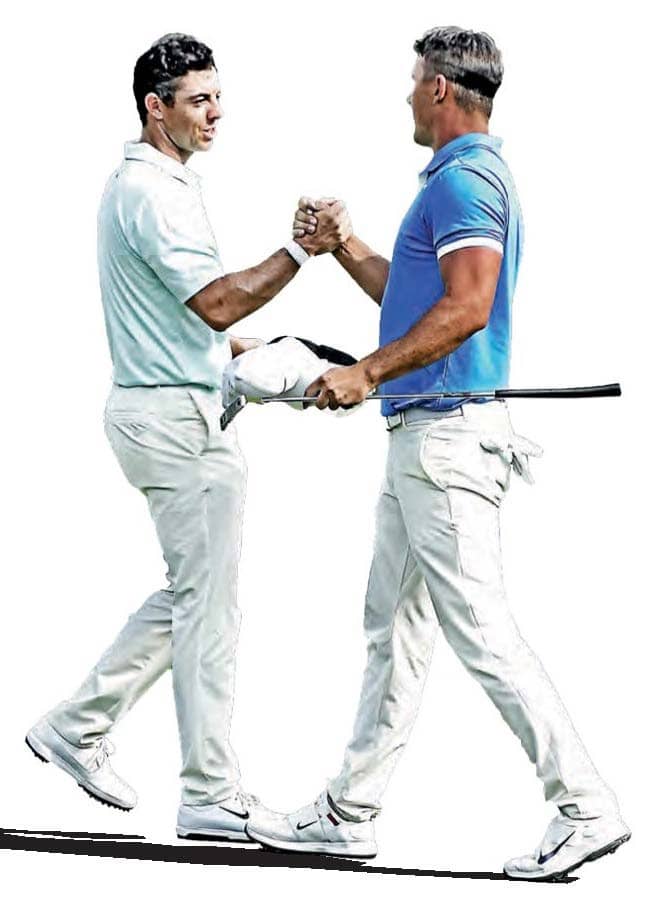 It was the first time Koepka had spoken publicly since he was defeated head-to-head by McIlroy down the stretch at the FedEx Cup in Atlanta. "I wanted some revenge for Memphis," McIlroy said afterwards. McIlroy was referring to their head-to-head encounter at the St. Jude Invitational a few weeks earlier, where Koepka shot 65 in the final round to win his third title of the year while McIlroy stumbled to a 71. McIlroy followed up by telling the media that Koepka would have to "go through me first" if he wanted to retain his World No.1 status.
But a great rivalry is founded in more than tit-for-tat soundbites. We need to see McIlroy and Koepka dueling it out in majors in the years to come. Until then, and until McIlroy wins a few more, the verbal barbs mean nothing.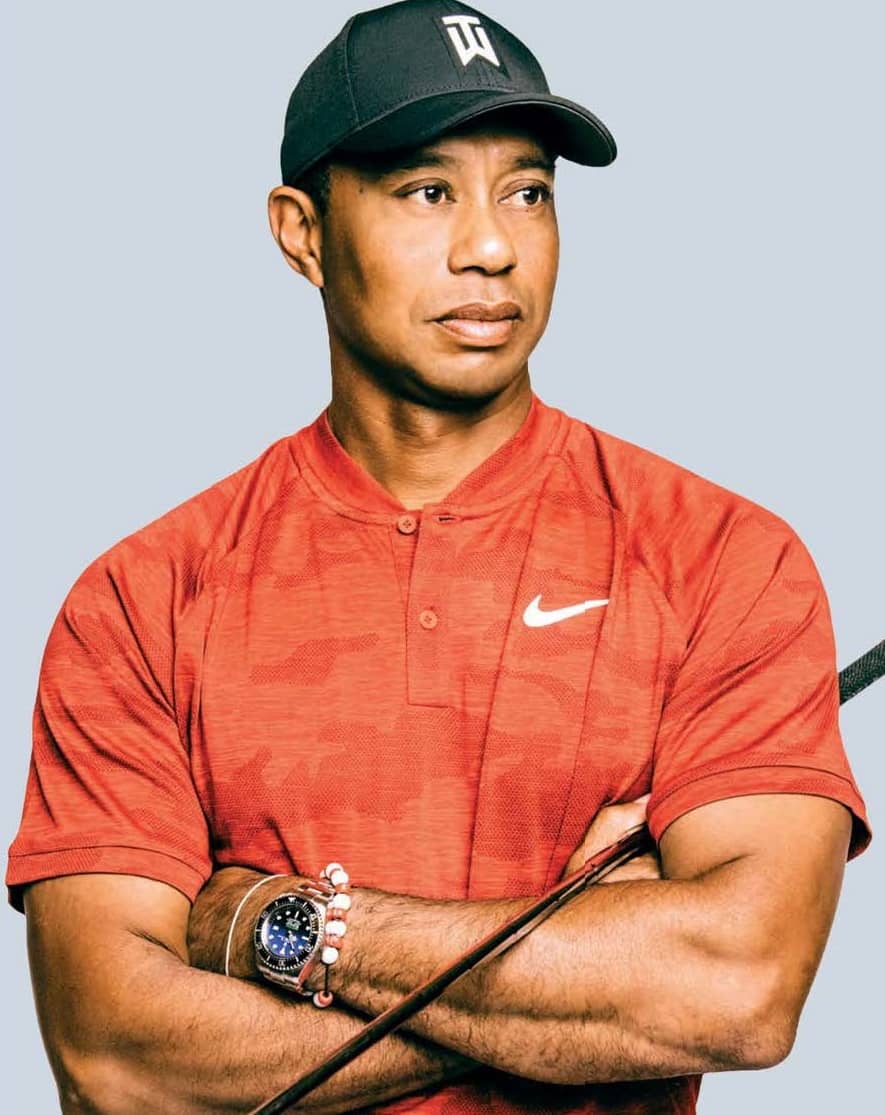 2. WHAT'S TIGER'S GAMEPLAN FOR 2020
He needs just one more win to usurp Sam Snead as the PGA Tour's most successful golfer of all-time and four more majors to end the Tiger vs. Jack debate once and for all, so 2020 is an exciting year for Eldrick T. Woods. But it's also one that needs to be very carefully managed.
A series of back surgeries and rehabilitative work have, against all odds, enabled Tiger to win again, but the fact remains that he's a 44-year old who has undergone multiple back surgeries. As such, he played just 13 events in 2019, around half as many as his peers, and had to withdraw from the Northern Trust in August due to injury. He played 19 events in 2018 and said he was "mentally, physically and emotionally exhausted" by the time he got to the Ryder Cup.
We wouldn't be surprised to see him play a schedule of 16-18 events in 2020, with a focus on being rested but match ready for the majors, while playing as many FedEx Cup points rich WGC events as possible. Coming off December's Hero World Challenge and player-captain duties at the Presidents Cup, expect Tiger to have a quiet start to 2020 as he recuperates ahead of the meat of the season and four majors in the space of three months.
Chasing 83, all eyes were on Woods at the Farmers Insurance Open in January, his first start of the new decade ended with a solid T9 finish. The Genesis Invitational where he did double duty as host and player saw Tiger go into a tailspin. While the tournament couldn't have asked for a better champion in win-starved Adam Scott, Woods book-ended the scoreboard coming in dead last out of a field of 68. Shocking? Tiger still found humour enough to comment "Good news, I hit every ball forward, not backwards, a couple sideways." The questions will come hard and fast at the WGCMexico before The Players in mid-March. He'll likely follow that with the WGC-Dell Match Play and then take two weeks off to get ready for his Masters defence. There are four PGA Tour events between each major; expect Tiger to play one of them to stay match sharp. Twice in 2019 he had a complete rest between majors. Twice it resulted in missed cuts.
He also wants to win one of the few things he hasn't – an Olympic medal – before it's too late: "Making the Olympic team is a big goal," he said. "I don't see myself having too many more opportunities. At the next Olympic Games, I'll be a 48-year-old. To be one of the top Americans at that age is going to be tough.
He'll then reach the FedEx Cup Playoffs hoping he has enough points on the board and juice in the tank to mount a challenge.
3. SO WHERE WILL TIGER WIN NEXT?
Predicting where Tiger might win next on tour is tricky as his schedule remains uncertain, but he's won the Arnold Palmer Invitational, the WGC Invitational and the Farmers Insurance Open so often they pretty much engrave his name on the trophy as soon as he arrives. In terms of adding to his 15 majors, the Masters and the Open again remain Tiger's best hope. Both Augusta National and Royal St George's will reward the man who can plot his way around the course, seeing the shot and execute under increasing pressure. Even more so than Augusta, Woods relishes the challenge links golf throws up. "It allows you to be creative," he's said. "Augusta used to be like that. The US Open is obviously not. And the PGA is similar to a US Open setup." If he is to win big again, circle Georgia or Kent. But 'if' remains a very big word.
4. WHO WINS THE MAJORS?
MASTERS
AUGUSTA NATIONAL, 9-12 APRIL
DUSTIN JOHNSON
He's never won the Masters and his only major victory will be nearly four years past by the time this year's majors get underway, but no one is as consistent around Augusta as the former world number one. He's finished in the top-10 in each of his last four appearances – a feat no one else can match – and was only a shot behind Tiger last year. They say it takes a while to really get to grips with Augusta's subtle quirks this is DJ's 10th Masters and will be his time to shine in green.
PGA CHAMPIONSHIP
TPC HARDING PARK, 14-17 MAY
RORY MCILROY
He'd never played Harding Park before the 2015 WGC-Match Play but that didn't stop Rory blitzing his way to victory. "It suited my eye," he said. The PGA Championship does too – it's the only major he's won more than once and he's missed just one cut in 11 events. The pressure of the Masters and a possible career grand slam may again prove too much, but 2019's most consistent performer could well bounce back in the best possible way in his very next major appearance.
US OPEN
WINGED FOOT, 18-21 JUNE
XANDER SCHAUFFELE
He's only played three US Opens but has clocked up three top-six finishes already, including a T3 last year. Winged Foot demands elite iron play above all else – Marc Leishman won last time the US Open was here – and is something Schauffele has in spades. He's shown he has the game to win a major, finishing runner-up at the 2019 Masters and The Open in 2018. With the experience from those near-misses under his belt, he's ready to go one better and break his major duck.
THE OPEN
ROYAL ST GEORGE'S, 16-19 JULY
JON RAHM
Rahm's first four years on tour are the best we've seen from anyone since Tiger Woods. The only thing lacking is a major victory, although the powerful Spaniard has clocked up four top-10s and three top-5s in golf's biggest events. It is surely a matter of when, not if, he breaks his major duck, and when he does, expect it to be at a links course, as that is where he tends to really excel. He finished T3 and T11 respectively at the US Open and The Open last year, and won the Irish Open in 2017 and 2019.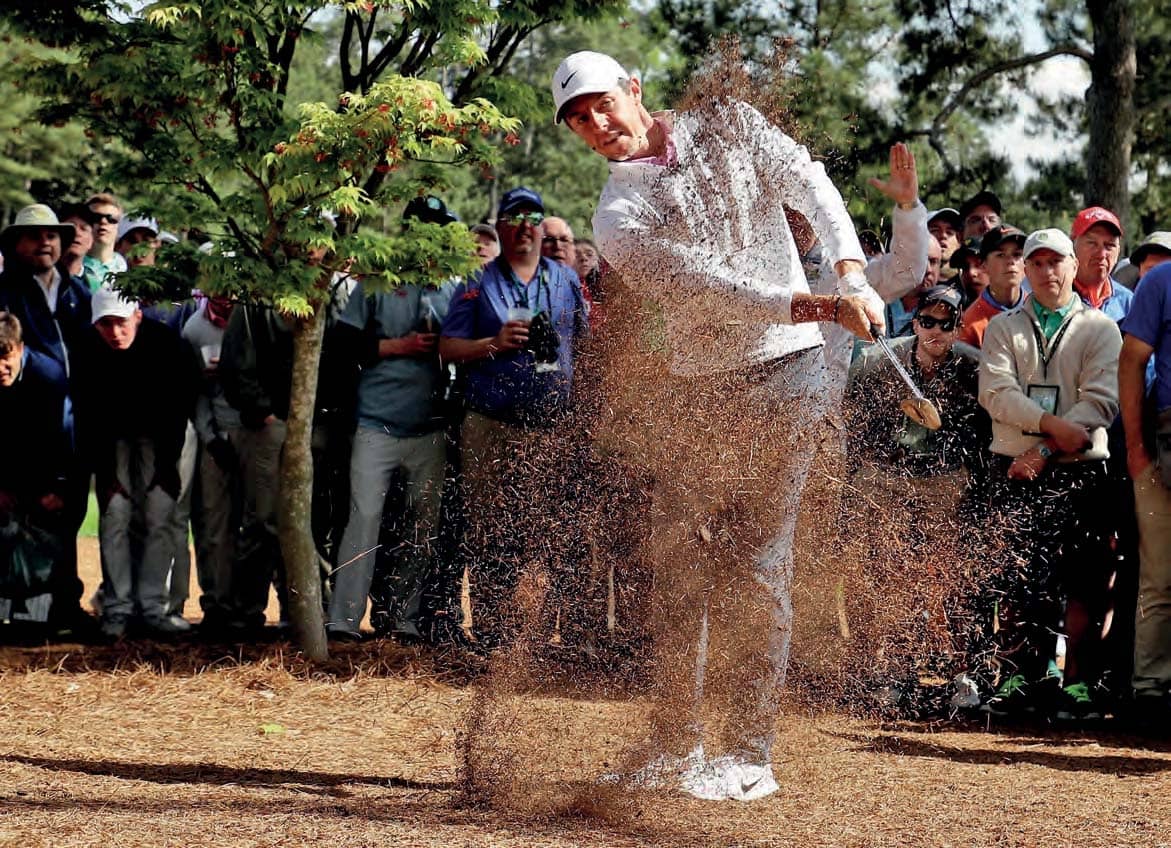 5. IS RORY'S GRAND SLAM NOW OR NEVER?
Nine long years will have passed since Rory McIlroy plucked defeat from the jaws of victory at Augusta National, that final day implosion in April 2011 seeing the 21-year-old blow a four-shot lead to finish nowhere. He cried that night but he will have been consoled by the fact he had his career ahead of him and opportunity would come knocking again. Nine years later, Rory McIlroy is now 30 and the opportunities have knocked but gone unanswered: a 4th, a T7, a T5. With the three other majors in the bag, the Masters is all that stands between McIlroy and the Grand Slam, golfing immortality. But the Masters has become a problem. The one that will not come.
At 30, Rory could feasibly have another 15 solid shots at the green jacket ahead of him – good odds for a man of his ability, with a game that appears perfectly suited to the challenges of Augusta National, with the booming right-to-left drives and towering irons. Alas, the scar tissue of 2011 runs deep and the law of diminishing returns comes into play. "I feel like I'm a good enough player," said McIlroy after a T10 in 2016. "I feel like I've got everything I need to become a Masters champion." The problem is that the longer the wait, the harder it becomes. "I think with each and every year that passes that I don't [win], it will become increasingly more difficult."
Looking positively, Rory enters 2020 in the form of his life – his stats across the board showing a player firing on almost all cylinders. Even the short game that has often undermined his Augusta assaults is in good shape.
You can read upto 3 premium stories before you subscribe to Magzter GOLD
Log-in, if you are already a subscriber
Get unlimited access to thousands of curated premium stories and 5,000+ magazines
READ THE ENTIRE ISSUE
March 2020