The Real Morgan Schneiderlin
Everton Programmes|Everton v Norwich City
Everton midfielder gives a candid interview on his total dedication to his family and football - and why he is a "happy man" with the Blues.
I know my dad was proud of me and everything I did was for them, for my family, to provide for them.
It is 14 months since Morgan Schneiderlin went home to the tiny village of Zellwiller in France for his dad's final days.
Albert Schneiderlin passed away on 12 September 2018 and four days later his son played for Everton against West Ham.
Morgan was replaced one minute before half-time.
"My dad was in a bad condition for a couple of years, so I knew it would happen one day" says Schneiderlin.
"I went back to France to spend his last days with him. His funeral was the following week [17 September, 24 hours after Everton's meeting with West Ham].
"The manager told me he needed me for the game and that he believed in me. I jumped on a plane and played the match.
"I was drained. Drained mentally. Drained physically because I had not trained.
"But I tried. I gave my best.
"If the manager needed me, I would play. It is my job. "After, I said to myself and my family, 'Why did I play this game?'
"Perhaps I shouldn't have.
"But you live with no regret." Does Schneiderlin suspect his dad would have told him to play?
"Yes. That's why I played."
On the last day of Albert Schneiderlin's life he learned he would have a grandson.
"I had the chance to talk to him the night before he passed away, face to face," says Schneiderlin.
"We wanted to keep the sex of our baby secret.
"But I told him my baby would be a boy."
Mae Schneiderlin was born on 10 October 2018.
"It was a blessing for that time," says Schneiderlin.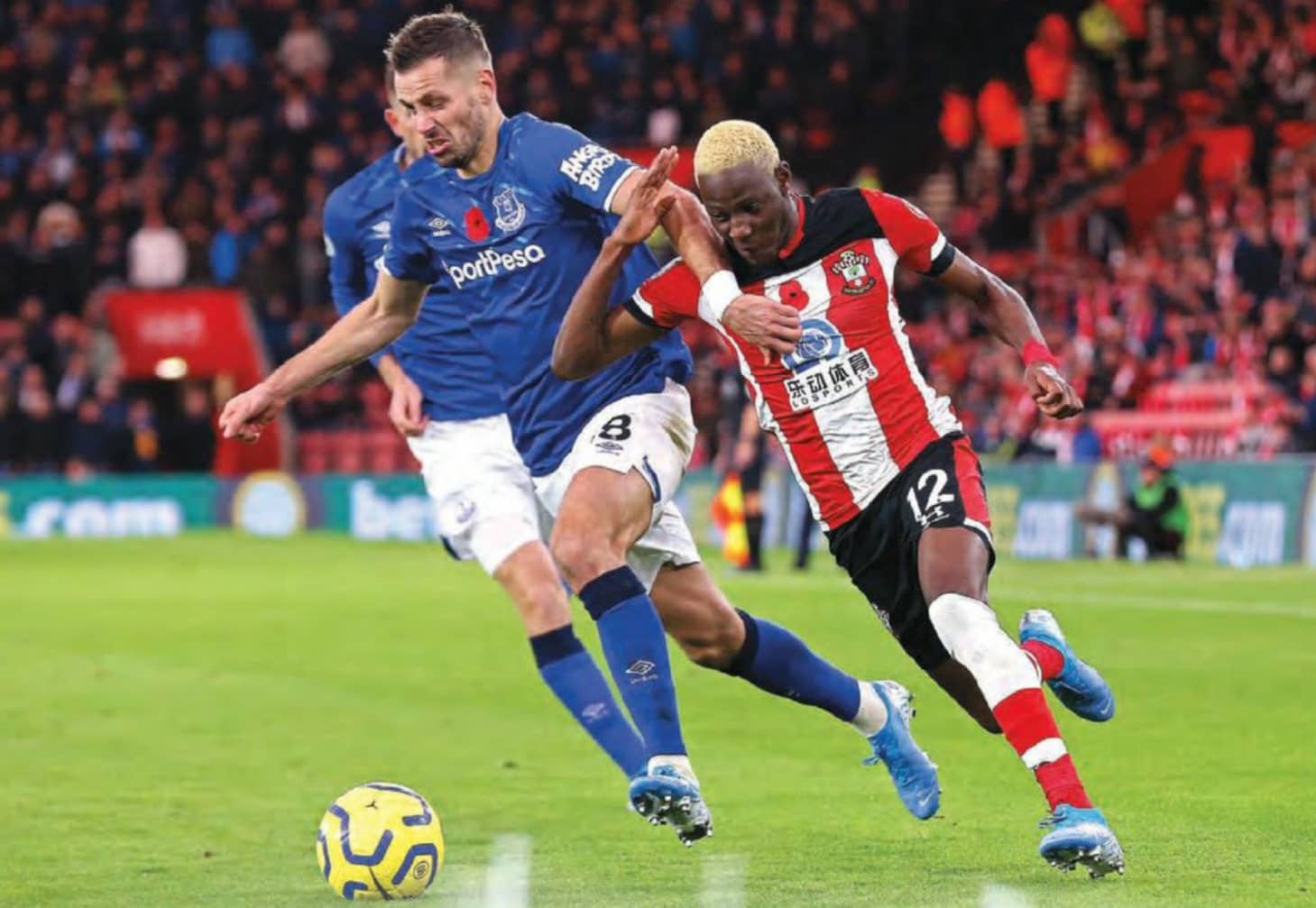 "My dad passed away, then I had my son.
"I wasn't playing and I was sad about that – but maybe it was a blessing in disguise in that period.
"I could recharge my batteries and spend time with my wife [Camille] and son.
"Of course, I was sad my dad was not there.
"But he could not go through what he was going through anymore.
"That is what I am thinking. That he would be a relieved guy. "To not be too sad. He is in a better place now."
Morgan Schneiderlin mimics his dad's exasperation. Five year-old Morgan had been driving his parents up the wall, pleading to join a football club.
Zellwiller's team had an age limit of six. Schneiderlin asked in the next village. "Too young," he was told.
One of Albert's friends mischievously alerted him to imminent trials being hosted by Ligue 1 Strasbourg, 55 minutes north given a good run on the Alsace region's narrow, wearying roads.
"'It's long, it's long'," protested Albert.
"But he took me, with my mum," says Schneiderlin.
"We did the test and the guy from the club said to my mum,
'We will take him'."
Schneiderlin was 13 when he eventually left home for Strasbourg's academy quarters.
"That is what made me a man," says Schneiderlin.
"You are on your own, put together with other people, our ages were from 13 to 20.
"You understand what respect is, [understand] the differences between religions and countries.
"People came from Senegal, Malia, Congo, there were Christians and Muslims.
"You have to live together and it is the best thing.
"We had such strong relationships. My best friend today comes from the Strasbourg academy."
Schneiderlin can reel off his former daily routine.
School would start at 8am and be followed by two hours of training at 10am.
The same four-hour block would be repeated from 1.30pm.
At 15 he was training with the first team and asking mum Caroline if she'd persuade Strasbourg's academy director to pare down her son's schooling.
"She said, 'Okay, but you need one qualification," says Schneiderlin.
"I studied sales for one year.
"I had to work for one month in a sports shop as part of the course.
"When I got the qualification, my mum said I could leave school."
Was he a decent salesman?
"No," Schneiderlin laughs. "Very bad."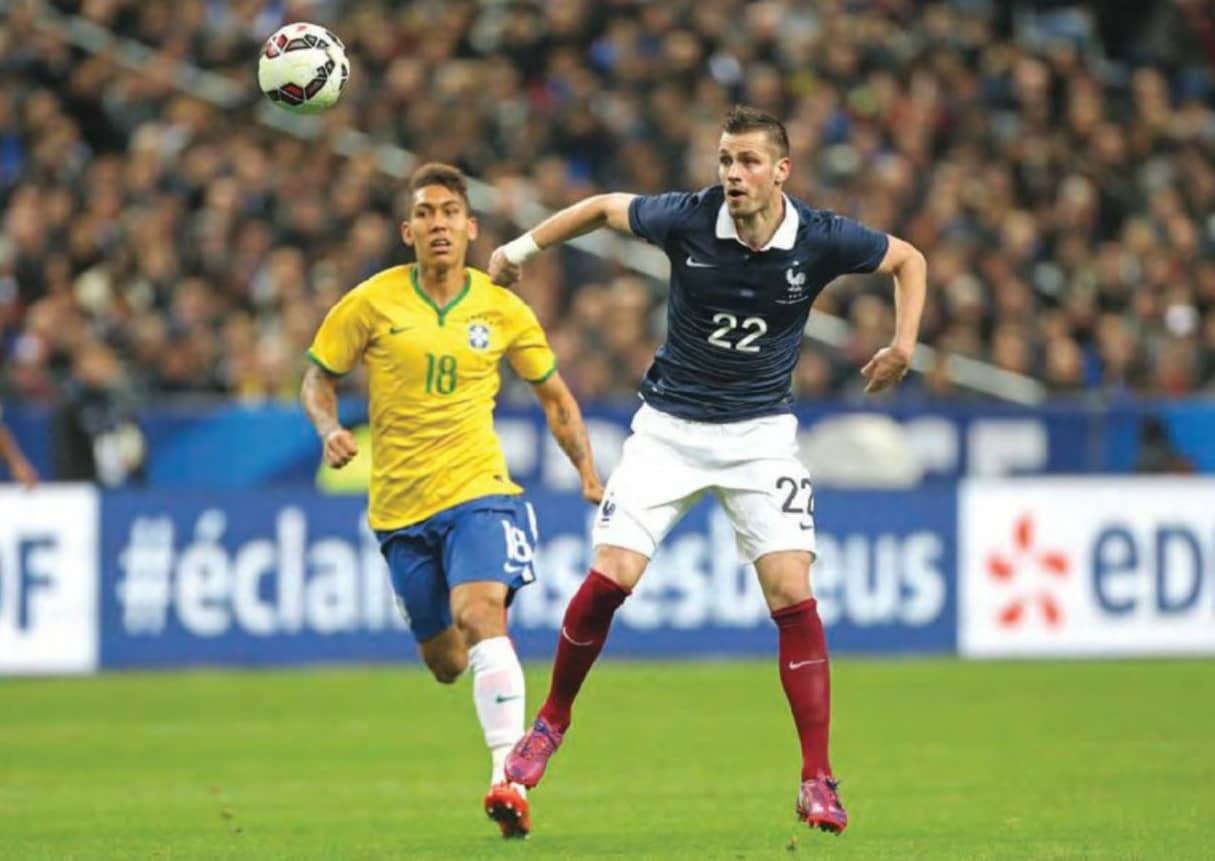 Schneiderlin taps his temple, explaining why his parents were fighting a losing battle when they urged him to concentrate on his education.
"It is hard at school when all your focus is on training," he says.
"I wanted to do everything to give myself the best opportunity in football."
In that respect, he was following Albert's instructions. Schneiderlin adheres to his dad's overarching doctrine today.
"He told me to pursue my dreams," says Schneiderlin.
"But first, he taught me to be a good man.
"He made some mistakes. So have I.
"But you need to go through it and be a good guy.
"That is what I try to do."
You can read upto 3 premium stories before you subscribe to Magzter GOLD
Log-in, if you are already a subscriber
Get unlimited access to thousands of curated premium stories and 5,000+ magazines
READ THE ENTIRE ISSUE
Everton v Norwich City