All About Belief
Everton Programmes
|
Everton v West Ham
Bernard talks to Everton's matchday programme about his unwavering self-belief, the enormous responsibilities attached to representing Everton Football Club… and that catchweight scuffle with giant Antonio Rudiger.
It is fitting that Bernard chooses a question about his grasp of English to respond without recourse to the interpreter sat next to him.
The topic is broached late in a half-hour conversation and the Brazilian's answer sustains a theme coursing through this interview.
"It is better but I still need to improve," says Bernard.
"I am becoming more confident and can understand more."
Bernard is reserved by nature and he admits as much.
"A little bit shy", he says when explaining his reluctance to speak in a foreign tongue.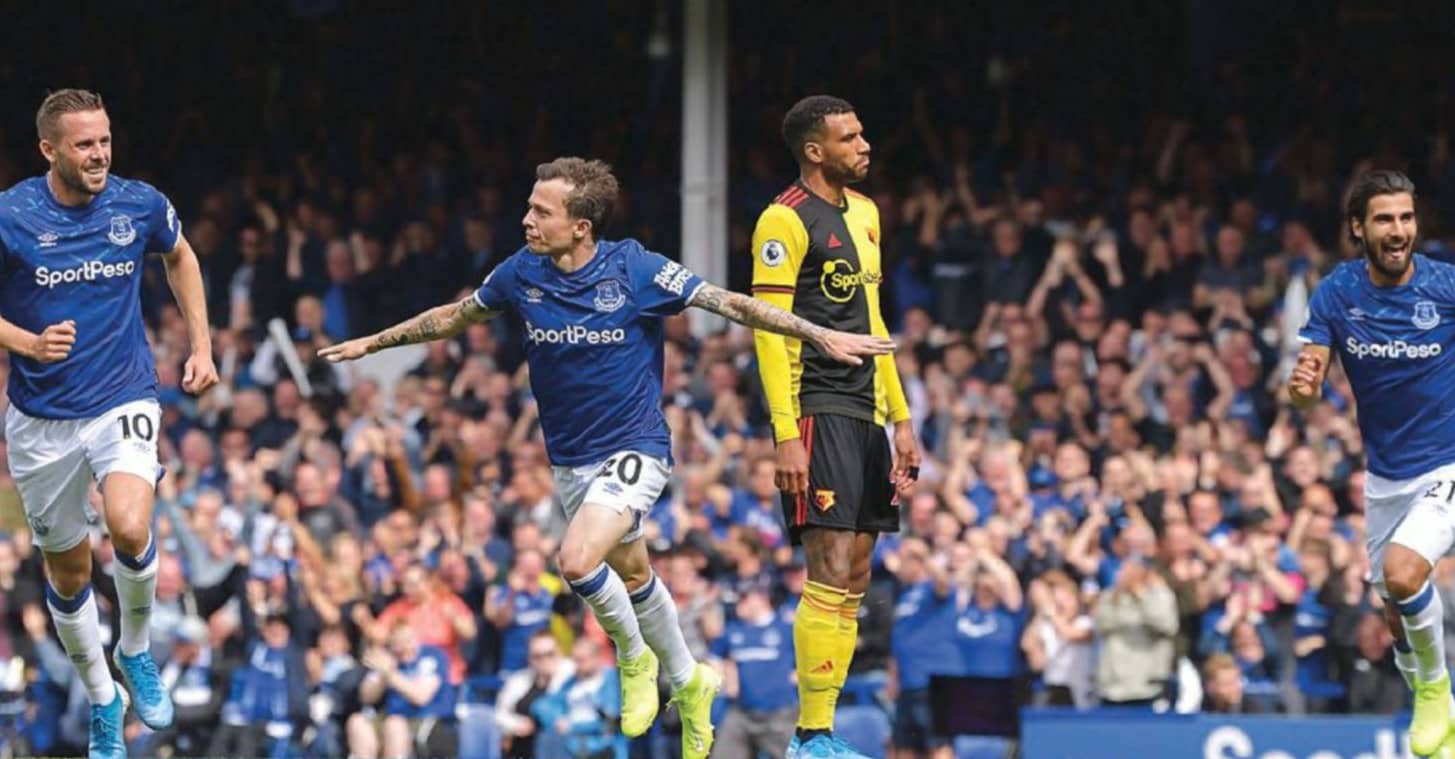 Cross the white line, though, and he is a different beast altogether, infused with belief and attitude. Ready to express himself through the vehicle of high-end sport.
Belief is fundamental to Bernard's character. In himself and in his manager. In the higher being, he thanks for "bringing me to Everton and for the opportunities I have had".
"If a player has self-belief, he will perform at a level 40 per cent higher than if he does not believe in himself," says Bernard.
"And I believe in myself. I haven't come to Everton by chance.
"I thank God, too, for bringing me here and for the opportunities I have had.
"Football is a lot about the mind.
"You need to do a lot of psychological work, work to be mentally strong.
"You have to know what you require when you face difficult challenges and situations… that is when you need to think positively.
"To think about all the good and positive things you have done to reach this standard."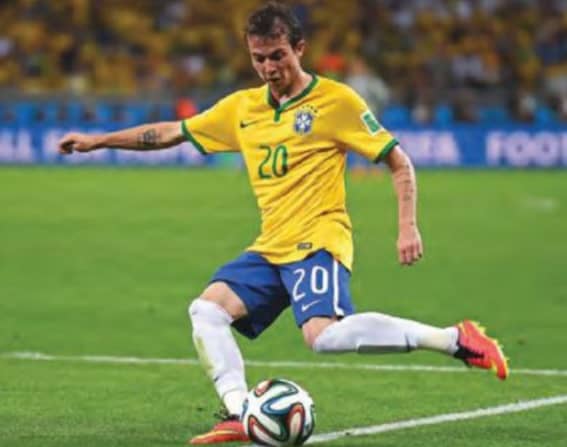 Bernard joined Everton 14 months ago after five years playing with Shakhtar Donetsk, the mega-rich Ukrainian club which has been home to 35 Brazilians and counting since the acquisition of striker Brandao in 2002.
Donetsk was riven by unrest for the majority of Bernard's stay and the team uprooted from its city.
It is understandable, then, that he uses the word "calm" to describe his current home.
Bernard's view of Premier League combat is rather more colorful.
"Each country's football has its own culture and mentality," says Bernard.
"The Premier League is very different from all the other competitions.
"The intensity of the football is absurd, it is unreal.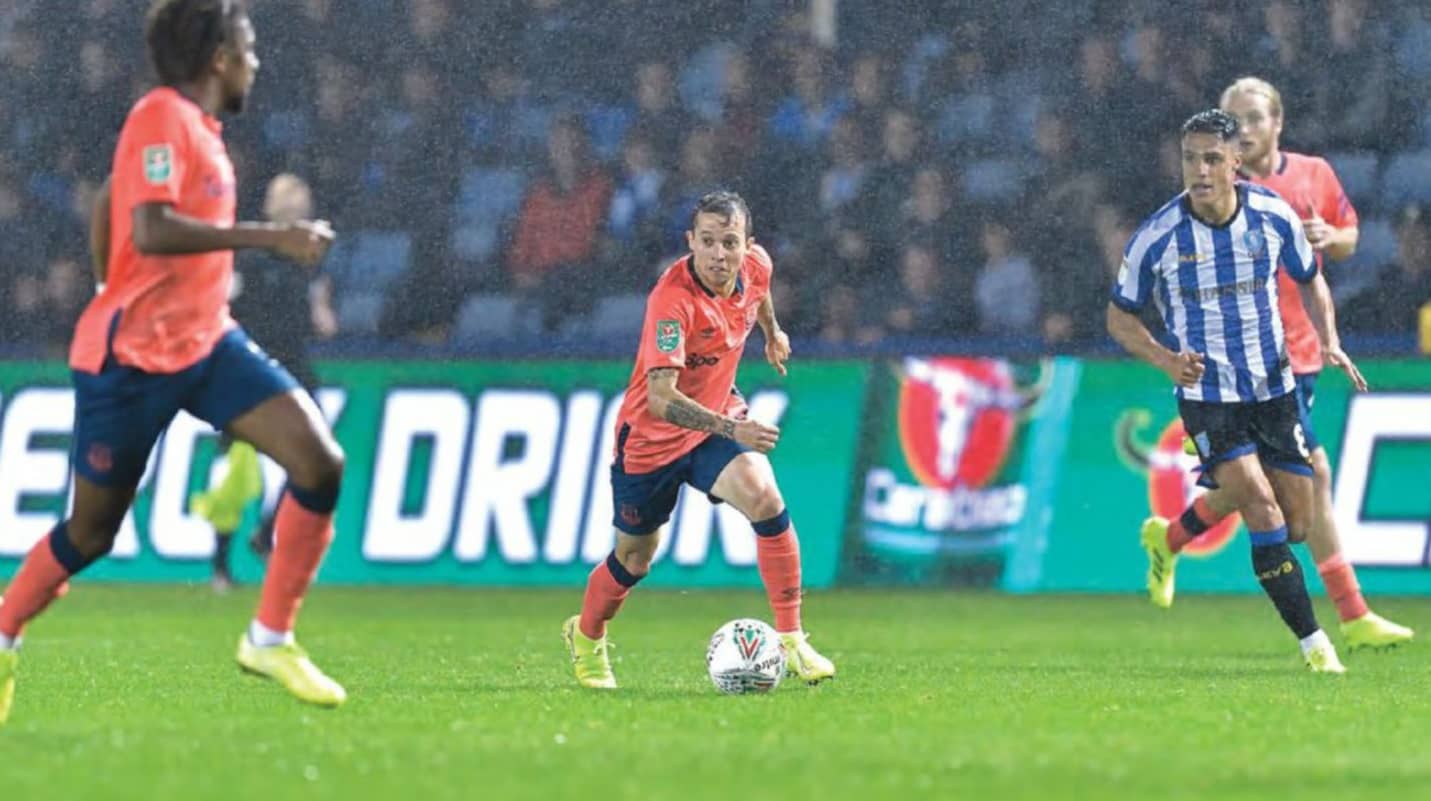 "In my first year, I was trying to absorb everything in training and games so I could be better this season.
"A lot of learning is day-to-day – it is a constant process.
"I feel more adapted and acclimatized and have more knowledge about the championship; the stadiums and the other teams and players.
"I feel more comfortable with everything, which makes it more possible for me to help the team achieve its objectives."
Bernard played 36 times for Everton last season – 27 from the start – and scored twice.
He celebrated mum and dad's first trip to Goodison Park by hitting the lone goal in Everton's opening home game this season, against Watford.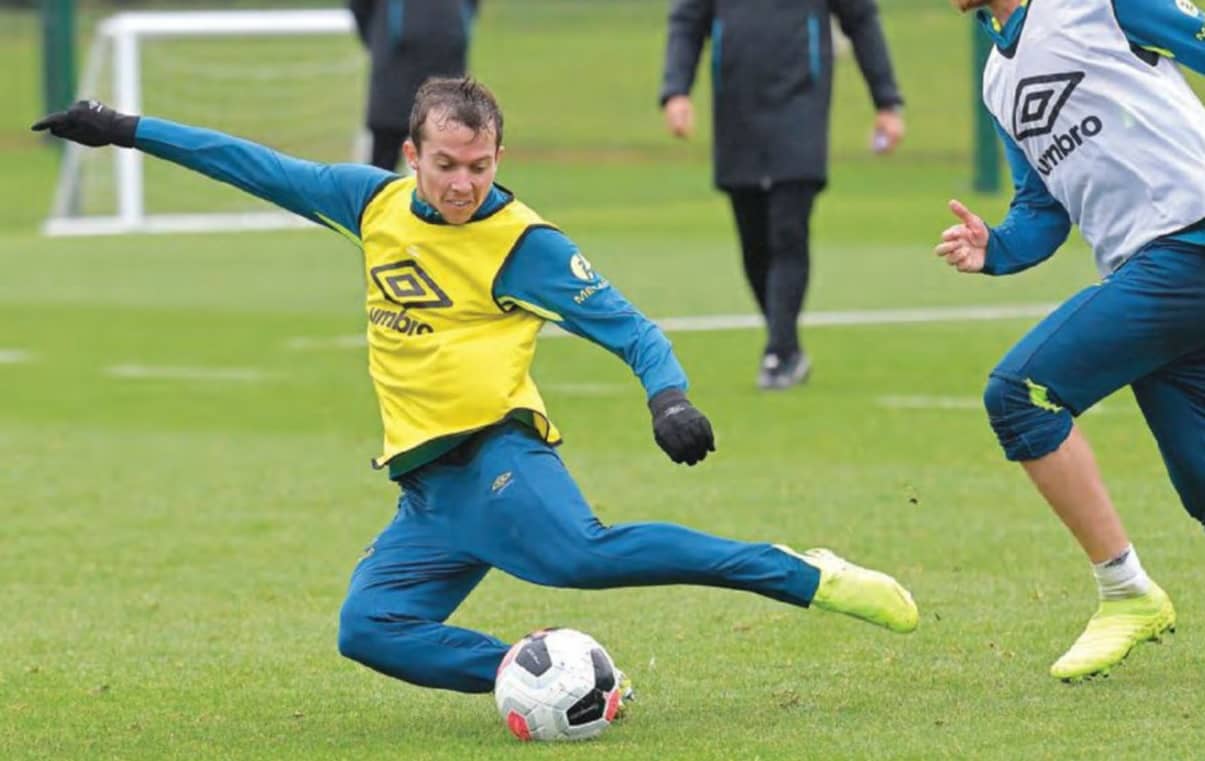 Delio and Nelia hung around for the Goodison victory over Wolves a fortnight later but had to make do with seeing only 14 minutes of their boy in action on that day.
Back home in Brazil, they'll have watched Bernard regularly find the net. His finest 10 goals for first club Atletico Mineiro can be viewed on YouTube and every one of them is a belter of some shape or form.
Despite his best attempts, Bernard fails to prevent a smile enveloping his features when the video is mentioned, specifically the quality and variety of his strikes.
Asked if he can transfer that potent cocktail of panache and brute force to England – the shots smacked off either foot, runs behind defenses to control and elegantly finish beyond the goalkeeper, the deft chips from a distance and vicious free-kicks – Bernard returns to the issue of belief.
"Of course," he starts, "it is a question of believing in yourself.
You can read up to 3 premium stories before you subscribe to Magzter GOLD
Log in, if you are already a subscriber
Get unlimited access to thousands of curated premium stories, newspapers and 5,000+ magazines
READ THE ENTIRE ISSUE
Everton v West Ham