Julio Franco Won't Quit
ESPN The Magazine
|
September 28,2015
At 57, the former All-Star is writing his third act as a manager - and player! - in Japan. And he says he's just getting warmed up for a return to the big leagues.
Julio Franco has a translator standing a few feet away, but at the moment, he doesn't need him, yelling to his players in Japanese. The three hitters taking batting practice in the grassless infield seem hesitant, so Franco switches to English and lowers the volume. His translator, a 25-year-old former salesman named Keita Sugano, jumps into action.
"Relax your knees and set your feet like this," Franco calls out to one batter. As Sugano translates, he imitates the relaxed stance with his legs. Franco pushes up his chin before reminding the players, "Get your head up!" He wants them to hit without fear. The next batter steps to the plate and, on his first swing, knocks the ball over the center-field wall. "See!" Franco says, clapping and nodding.
After most of the players have batted, Franco, who last played major league baseball in 2007, when he was 49 years old, picks up the heaviest bat available an ounce lighter than the 36 he preferred in the U.S. He steps to the plate and signals to the coach on the mound that he'd like a few pitches.The players around him stop what they're doing and turn to watch. Cicadas buzz in the trees just past the outfield fence.
Franco lifts his bat, and there it is! That stance.It is perhaps the strangest batting stance in the history of baseball. His toes are pointed inward.His butt is way out —as is his back elbow, which he keeps higher than his ear. His fingers are an overlapping tangle on the bat, and the bat itself is up over his head, like he's pointing the tip at the pitcher's face. From a distance, he looks like a knock-kneed pelican curiously leaning over potential prey. Up close, he looks more like a coiled snake.
Franco's chest and arms are massive—maybe the biggest they've ever been. He's thicker in the middle than he used to be, a little more barrel shaped, but when he holds a bat, when he wiggles into that stance, he's unmistakable. It's the same stance he had when he debuted with the Phillies in April 1982 during the Reagan administration.The same one he had 25 years later, when he became the oldest position player in major league history to have 100 plate appearances. (He holds MLB records for oldest player to hit a grand slam, oldest player to steal two bases in a game and perhaps for being the only player to hit a home run with a grandchild in attendance.) He played against at least one pitcher who faced Ted Williams. He's still married to that stance.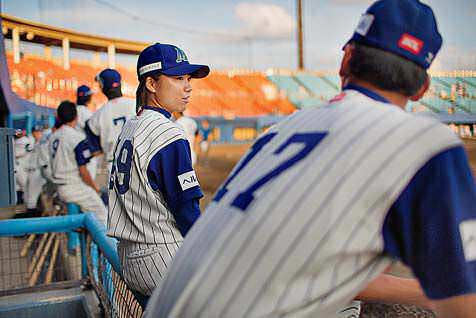 Now 57, Franco is in his first season as the manager of the Ishikawa Million Stars, in a Japanese independent league. The team is based in Kanazawa, a two-and-a-half-hour bullet-train ride from Tokyo. Being here means almost no money. It means almost no Americans. It means long practices in the sun, long bus rides through the countryside and playing before smaller crowds than he did as a teenager. But for Franco, it also means a chance to play a role in the game he's loved since he first picked up a bat 48 years ago as a kid in the Dominican Republic.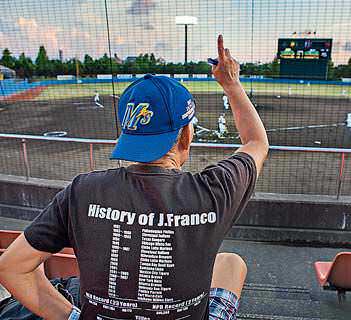 He shifts his shoulders and stops, taking the first pitch without swinging. On the second pitch, he uncoils, smacking a line drive over second base. Several players clap. The next one he hits to the wall in left-center, what would have easily been a double in his prime—the days when he was winning a batting title with the Rangers.There are more claps. A few gasps.
"Look at that," Franco says, as if he expected it all along, as if hitting a baseball were as natural as blinking.
He believes that being on this field is his destiny. It's God's plan. He tells his players that his body comes from God. That they too should believe in his God, and in Jesus.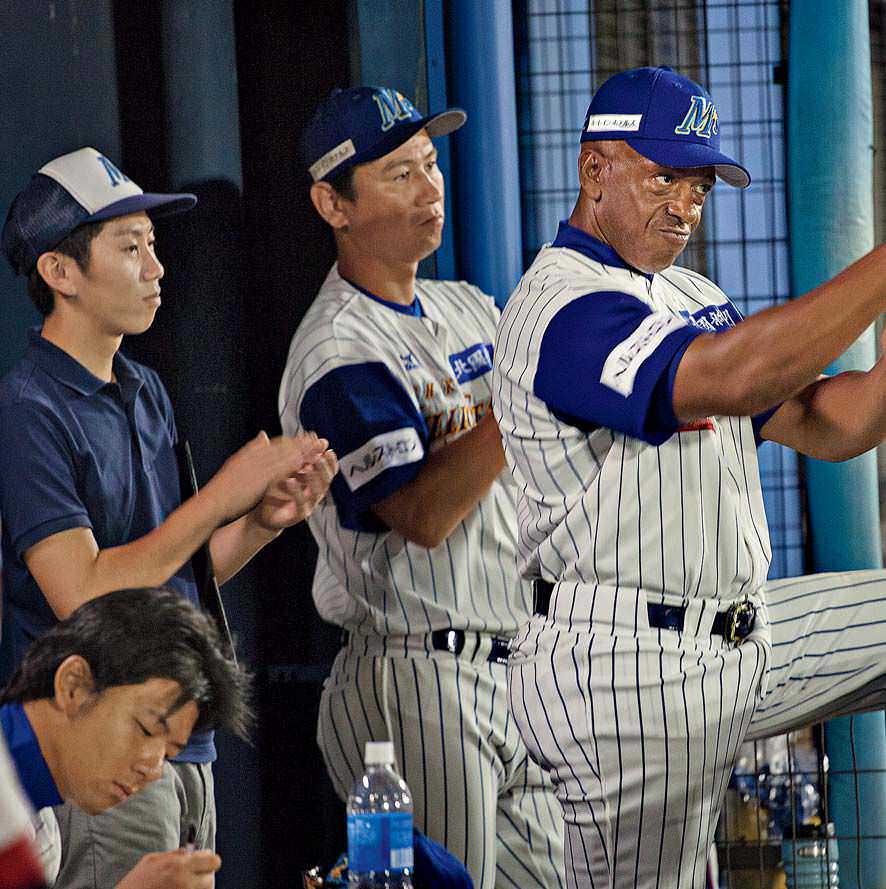 When asked what he and the players think when Franco says these things, Sugano, who perfected his English as an exchange student in Alaska, pauses for a moment. "He is," he says, "very different from the people here."
Still, just like his players, Franco is trying to work his way up, first to the big leagues here, then, if he's successful enough, to America.
And he's not just coaching. He's playing too.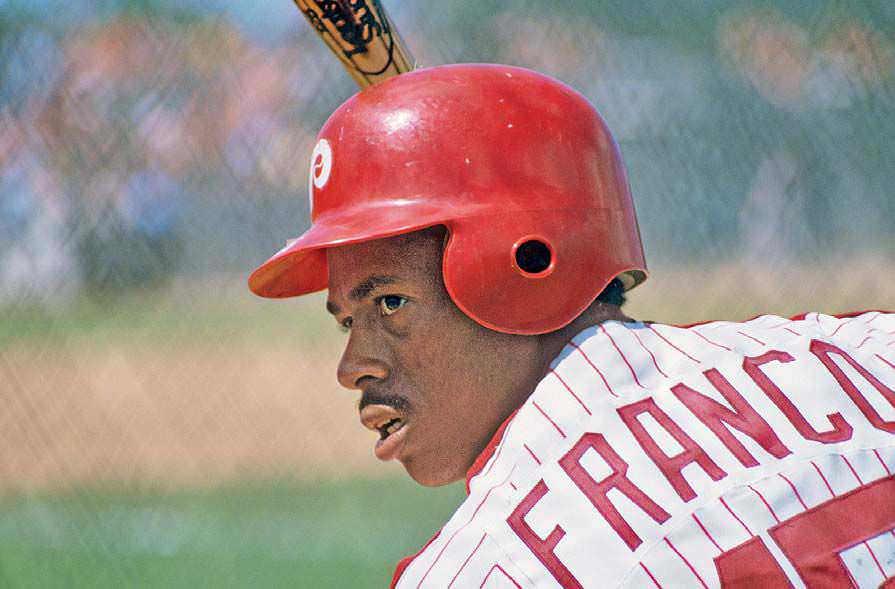 You can read up to 3 premium stories before you subscribe to Magzter GOLD
Log in, if you are already a subscriber
Get unlimited access to thousands of curated premium stories, newspapers and 5,000+ magazines
READ THE ENTIRE ISSUE
September 28,2015