How the AL West Was Won
ESPN The Magazine
|
September 14,2015
The Texas Baseball Ranch is a little out of the way and a lot unusual, but the coach in charge might be leading a pitching revolution. Just ask the Astros newest star.
He doesn't have time for this. On a patch of dirt 50 miles north of Houston, Ron Wolforth's baseball students are taking turns hurling a blue medicine ball at a green wall as hard as they can, which isn't hard enough, and Wolforth doesn't have time to keep pushing them, to "ride you like a pony until you get better," he tells them.
The ball weighs 4 pounds. He has calculated that if these guys can throw it 40 mph, holding it with both hands and releasing it over their heads like a soccer throw-in, they can throw a baseball 90 mph from the mound. And if they can't throw a baseball 90 mph, they are never going to be great at pitching. And if they are never going to be great at pitching,well, that's fine—most people are not great; most by definition are mediocre—but then why did they come here?
Wolforth stands under a tree with a radar gun and calls out the velocity of each throw as the blue thing smacks off the wall. "Forty-one point seven! ... Thirty-nine point eight. … Huh,thirty-five three." The players are in their late teens and early 20s, and half are shirtless in the damp Texas heat. There's no baseball diamond, just acres of watered grass, some chain-link fences, a smattering of nets and tarps and incongruous green walls, a John Deere tractor, a burn pile of old wood and, plunked down in the middle of it all, a steel barn with an arched ceiling, open to the air on both ends. A white sign near the road says baseball ranch in large letters, and underneath, where you can dream as big as your work ethic will allow. Wolforth boasts of having taught more than 200 pitchers at all levels of the game to throw 90 mph, and major leaguers such as Trevor Bauer and C.J. Wilson have praised him for helping boost their velocity to lucrative heights. So when visitors first arrive here, at the Texas Baseball Ranch, they're usually expecting something grander. Drones? No, this is it.
Wolforth lowers the radar gun and steps out from the tree. "Some of you guys didn't impress me on the wall," he says, wearing khaki shorts, camouflage sneakers and a yellow polo that bulges at the waist. He is 56 years old and not too tall. He raises the gun and nods for the drill to resume. The next kid tries so hard that he forgets to stop running and nearly smacks into the wall after his ball does. "Thirty-one six," Wolforth mutters. "Too close to the wall." His voice grows loud. "Don't waste your time with 31-six! If you're not 35, you're nothing. We got a bunch of 31s we gotta make 35s or else you have no shot at playing at the next level, gentlemen."
Thump …
"Thirty-two," Wolforth says. "Moving on, Geno. Good luck with the rest of your life."
Thump …
"Thirty-nine two," he says to Gardner Nutter, a sophomore at Eckerd College, a Division II school in Florida. "Take that governor off your wiener."Nutter grins. "You're like a 39-four guy."
Thump …
Wolforth parts his lips in bafflement and gazes at a skinny, black-haired kid who's jogging back into line after an off-kilter throw. "You are a ... unique situation," Wolforth says. "You threw that like a watercolor in the rain."
THUMP …
FOR A LONG time, few in major league baseball paid any attention to Ron Wolforth. Ten years ago, he says, the disdain was "very overt. It was, 'He's crazy, it's a marketing ploy, he's making money and he's trying to be provocative.' "
After all, anyone can hang a shingle and call himself a pitching coach. God bless America. Wolforth isn't a former pro. He doesn't come from a prominent sports family. Yes, he had some luck with Trevor Bauer, his poster-boy student, drafted No. 3 by the Diamondbacks in 2011. But Bauer is a strange bird, the son of a chemical engineer who invents wacky new pitches ("reverse slider," "the bird") and films himself on an ultra-high-speed video camera so he can step through his motion and his ball spin a thousandth of a second at a time. You can't extrapolate any pattern from a guy like that.
But then there was Scott Kazmir, a former All-Star released by the Angels in June 2011 after a groin injury and a long, steady deterioration of velocity. He considered retiring but instead called Wolforth, who came to his house in Cypress, Texas, with a bag of equipment. They worked for most of a year before Wolforth brought out the radar gun. That day, Kazmir threw as hard as he could. He looked at Wolforth. How fast? Wolforth looked at him. Eighty. "Motherf---er," Kazmir said, throwing his glove to the ground. "Well, that was 85," Wolforth said.
"I worked for eight months straight," Kazmir recalls, laughing. "And I go out there, like all right, I'm going to light this gun up, and it's like 80. But we went through the process."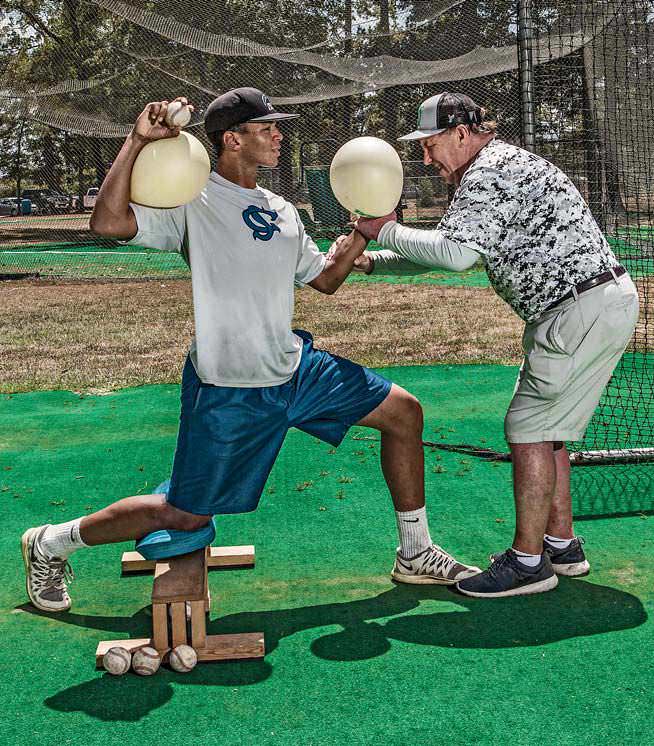 Within two months, Kazmir was back above 90.In 2013, the Indians snapped him up, then lost him to the A's in free agency. In July of this year, he was traded to the Astros, where he pitched seven scoreless innings in his first start on July 24. Four days later, before an evening home game, 15 or so reporters clustered around Kazmir's locker and shined lights on him, eager to know how he had pulled off his comeback. He spoke with fondness about Wolforth and the Ranch: "To be able to go somewhere and work on the mechanics and do certain things, certain drills, to really get kind of in-tune with your body and just relearn the mechanics of pitching a baseball—that's what he provides out there, and it really helped."
MLB, like large institutions everywhere, has an insular culture that resists change. It is also a $36 billion business. At some point, for a GM, the pain of not taking advantage of an innovation that works and saves money becomes greater than the pain of change. "Now the criticism is more whispering than overt," Wolforth says, "because now it's like the results are too many and too wide and too deep, and they'll just go, 'Oh, that doesn't work for everybody.' That tells me they don't truly understand what we're doing." Wolforth says 85 pro draft picks have trained here, including 2015 draftees Drew Smith, Cory Taylor and Beau Burrows, the Tigers' first-round pick. Veteran outfielder Raul Ibanez first went to Wolforth for hitting advice ("I figured if he knew so much about pitching, he must know something about hitting too") and was so impressed he invited Wolforth to give a clinic to his 13-year-old son's Little League team. "He gets results for 10-year-olds, and he gets results for major leaguers," Ibanez says. "And when you can do that,I think everyone has to take notice."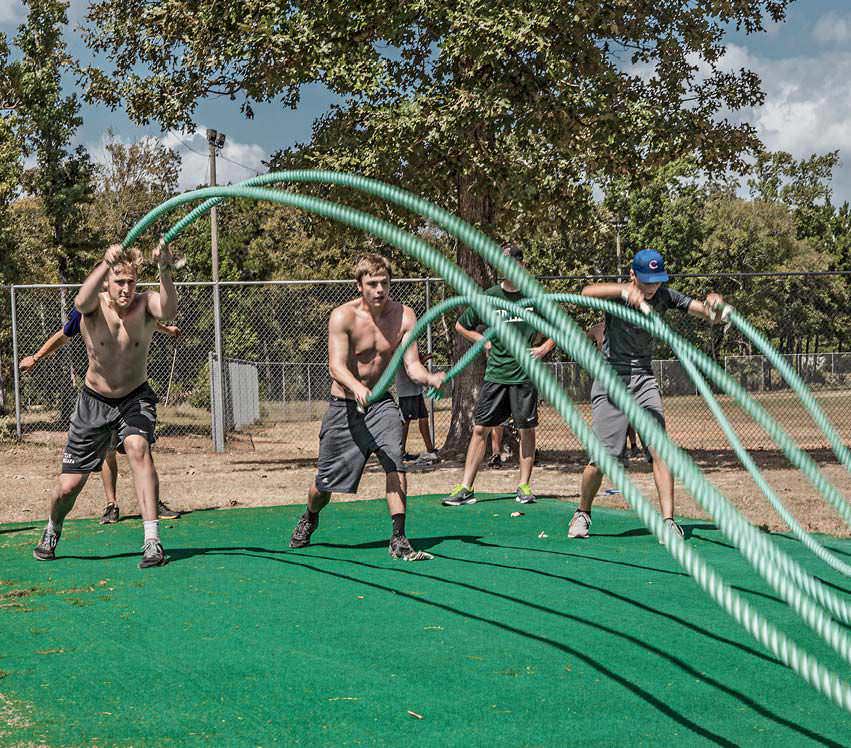 You can read up to 3 premium stories before you subscribe to Magzter GOLD
Log in, if you are already a subscriber
Get unlimited access to thousands of curated premium stories, newspapers and 5,000+ magazines
READ THE ENTIRE ISSUE
September 14,2015