Believe It, Bournemouth!
ESPN The Magazine
|
November 9, 2015
How did a team from a quaint seaside town rise from the bottom of Englands lowest division to play against the big boys in the Premier League? One miracle at a time.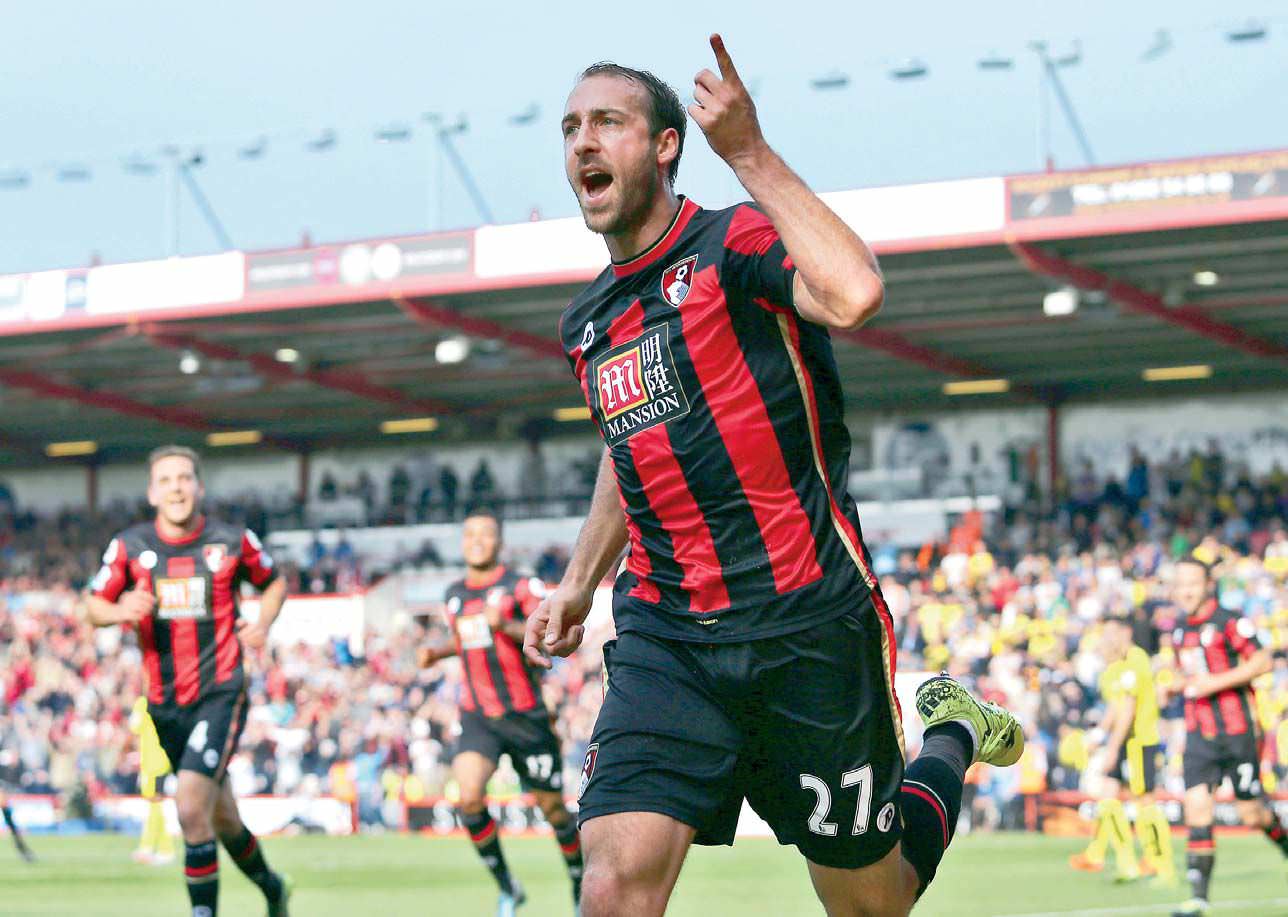 '
It's a typical November day in Dorset, on England's southern coast, except that it's August. The wind is blowing hard from the Channel. Raindrops pelt the tourists on Bournemouth Pier. The temperature hovers in the low 50s. "Football weather," says a man in a puffy jacket outside the AFC Bournemouth shop in Vitality Stadium. That is far from ideal for a beach resort, but you won't hear the locals complain. They have been waiting for this season for nearly a hundred years.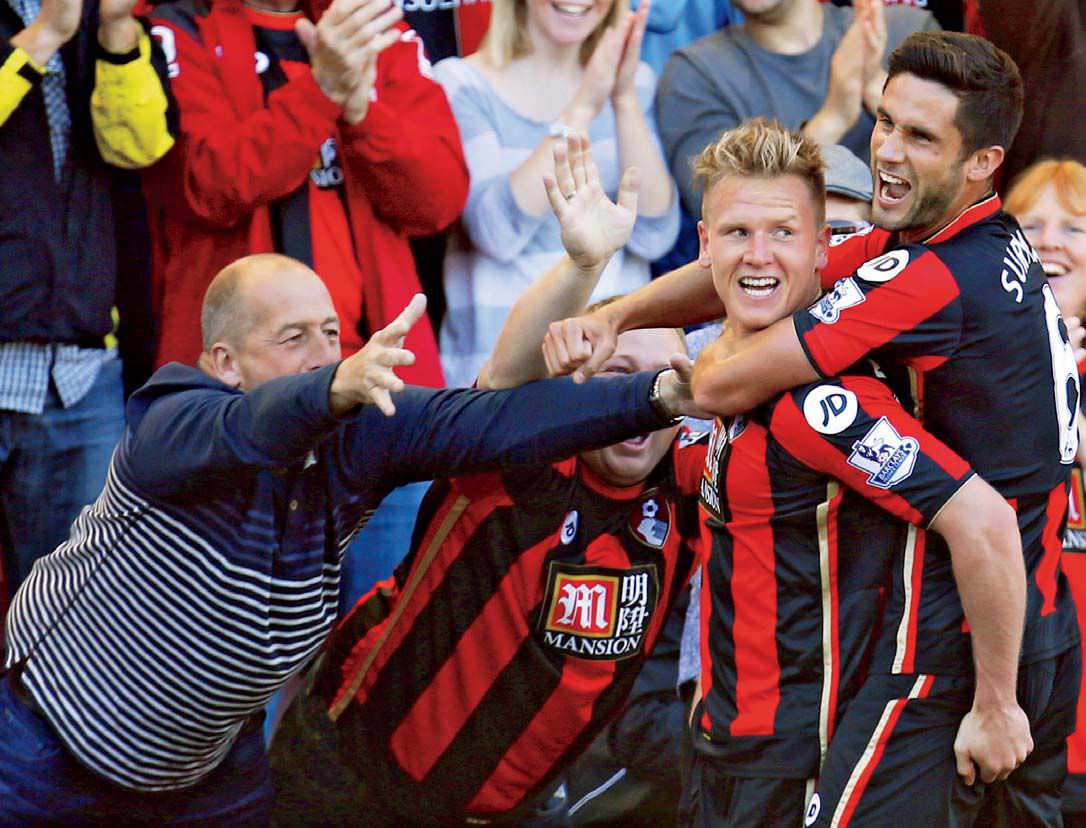 Six days earlier, on Aug. 8, Bournemouth played Aston Villa in an English Premier League match. It marked the club's first game in English soccer's top classification in the 85 seasons in which it has competed nationally. In doing so, Bournemouth became one of the smallest towns (population:180,000) ever to play in the EPL, and Vitality the smallest venue (capacity: 11,464) to stage a Premier League event. Imagine the Toledo Mud Hens suddenly showing up in the standings with the Yankees and Red Sox, wearing their goofy cartoon hats on national television at the Big A or Safeco or Camden Yards. Then understand that Toledo has a population one-third larger than Bournemouth.
And such superlatives—or, in this case,diminutives—tell only part of the story. The 1-0 loss to Villa culminated a journey so improbable that it pushes the limits of conventional narrative. The idea of a team advancing through England's 92-club, four-tier league system to the EPL is surprising enough. It rarely happens, even over a generation—let alone in the span of five years. In English soccer, the same marginal sides tend to bob up and down from the top of the second highest division to the bottom of the first.
But if any club could do it … well, Bournemouth would not be it. Let's get straight from the start that this isn't a football town. Beyond London, football towns are mostly set in England's industrial north, where the sport has its roots. Grime covered factory workers would take Saturdays off from their Dickensian labors to boot a ball around, one village against another. Greater Bournemouth, by contrast, is known for budget travelers on holiday, English-language schools for aspirational Eastern Europeans, bachelorette parties for Londoners in platform heels and—more than anything—elderly retirees. That's hardly the demographic for sports fervor. "When I first came here," says Jeff Mostyn, the club's chairman, "the chief executive told me, 'We're going to start a park-and-ride to help get people to the stadium.' After I saw the crowd at the first game, I said to him, 'You didn't tell me we'd need ambulances instead of buses.'"
At one point a few years ago, the club's marketing department decided spontaneously to give a season ticket to the first person spotted wearing a Cherries jersey. Employees set up downtown one morning and waited—and this is not apocryphal—all day and into a second afternoon before an appropriately attired fan wandered by. Last winter, when a club of hardy swimmers met for their Christmas plunge in the frigid Channel, Bournemouth's then-mayor turned up in a Southampton jersey. Even on the buses that carry fans to away games, evidence of affection was elusive. "You'd have thought you were on the wrong coach," Mostyn says. "Because they'd be wearing Manchester United shirts, Tottenham, Arsenal, Chelsea."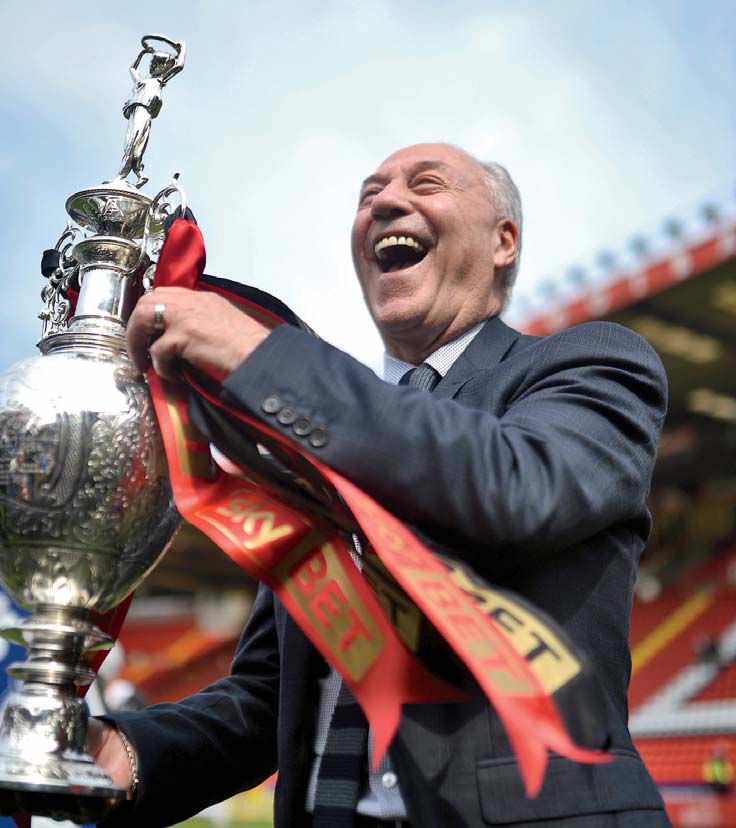 Somehow, the Rasputin of the Football Association managed to survive. In 2009, the club faced a pivotal game that would ensure its place in professional soccer—and it won. And then that fall, the strangest thing happened. Led by the youngest football manager in the country and with no players anyone had heard of, Bournemouth's Cherries kept winning.
"HOW CAN ANYONE imagine the unimaginable?" asks Lance Phayer, looking up from his beer on a Saturday afternoon. A middle-aged man who owns a decorating company, Phayer is drinking at the Queens Park Hotel—which is far less a hotel than a faded pub near the stadium, and serves as the unofficial headquarters of the Bournemouth faithful. He's anticipating his trip to Liverpool on Monday, six hours by bus if you include bathroom stops. In three decades of following the Cherries, he has visited 75 of the 92 venues that currently house Football Association teams. "It's the Premier League I don't have," he says.
That's about to change. Bournemouth's first away-game venue, Liverpool's historic Anfield, is the closest that soccer gets to Wrigley or Fenway. Asked about his team's chances, Phayer takes a drink and comes up with flashing eyes. He seems ready to predict what fans call "a result"—either an outright Bournemouth win or a valuable road draw. He does something else entirely. "I don't care," he says, "if they don't score a goal. I don't care if they don't score all season. We're mixing with the big boys now. We're there." His voice drops to a whisper. "There's a lot of us who've been following the club for years who think, 'That'll do.'"
You can read up to 3 premium stories before you subscribe to Magzter GOLD
Log in, if you are already a subscriber
Get unlimited access to thousands of curated premium stories, newspapers and 5,000+ magazines
READ THE ENTIRE ISSUE
November 9, 2015