PROVING GROUND
CYCLING WEEKLY
|
August 06, 2020
In the latest in a series revisiting British classic race routes, Simon Warren takes on the mini-bergs of Essex and finds a few surprises
Unpacking my bike on Halstead's MarketHill and looking down the road, I almost did a double-take. "Wow, that is a lot steeper than I expected, that's a proper hill. Must have really stung the legs." From 1964, this testing little ramp through the heart of town was the finishing straight of one of the great British bike races, the Grand Prix of Essex. On event day it would be lined five deep with spectators, with more peering through and hanging out of the windows of the shops and pubs to catch sight of the action. Although the race was already 10 years old, with early editions being run further south around the Romford and Southend area, it's the town of Halstead with which it will forever be associated.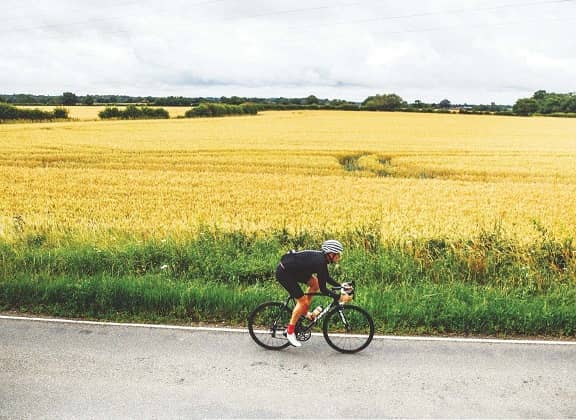 For 46 years until its demise in 2001, the Grand Prix of Essex was a cornerstone of the domestic racing scene, the first 'classic' of each season and the opener for the year-long Star Trophy (latterly Premier Calendar) series. Graced with not only the best riders in the country but also many from abroad, it was a win all riders wanted on their palmarès as long-time organiser Derek Worsley always ensured the field was as strong as possible. He went to great lengths to attract the best riders from home and abroad and was, in fact, the first person to entice a foreign-sponsored team to these shores. Over the years he persuaded seven ex-Tour de France riders to compete in the event. Having names such as the great Jan Raas on the start line gave the Grand Prix glamour, which only strengthened its reputation. The list of past victors is packed full of champions from Wayne Randle, Paul Curran and Steve Joughin, who all won twice, to Phil Edwards, Hugh Porter, Steve Farrell, Rob Hayles and in 2000, Russ Downing.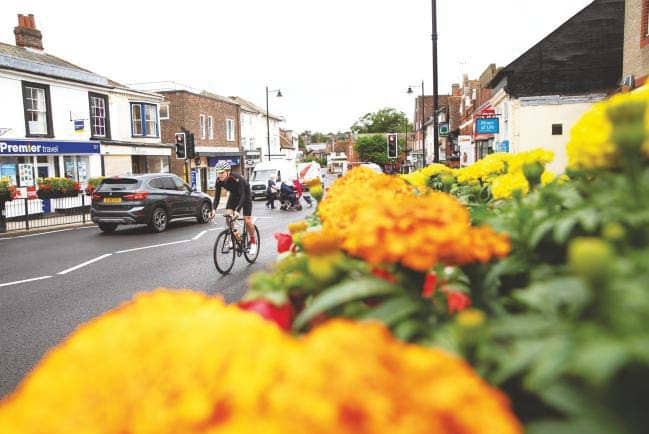 When we ask Downing about his first memories of the race and whether he was aware of its significance in the calendar, he says: "I knew before I first rode in 1998 that the Essex was a huge event and would have a top-quality field. That year I was only 20, I was really just starting my career and rode in support of Chris Newton [who won]. I took eighth in the sprint from what was left of the bunch and knew right away it was a race that suited me; it was a hard man's race, on a hard man's course." On an overcast and slightly damp July morning, we are here to take a look at the roads that once formed the route of this gone but not forgotten race and get a feel for the terrain that helped shape the result each year. It was fitting that the weather was inclement, as reading through old reports it was more often than not run off in testing conditions.
You can read up to 3 premium stories before you subscribe to Magzter GOLD
Log in, if you are already a subscriber
Get unlimited access to thousands of curated premium stories, newspapers and 5,000+ magazines
READ THE ENTIRE ISSUE
August 06, 2020