Let's Take This Outside!
CYCLING WEEKLY
|
October 17, 2019
After too long tirelessly toiling in the confines of his backyard shed, Steve Shrubsall looks to pastures new for a challenge with a fresh set of riding and fitness demands
There's a lot to be said for indoor training sessions. They tend to make you very fit. Each workout is precisely engineered and tailored to your specific demands. Whether you want to increase neuromuscular power, raise your anaerobic threshold, or simply become more efficient over longer distances, the turbo-trainer has got you covered. However, after a winter, spring and the best part of summer grafting in the pain cave (AKA my garden shed), I was beginning to become a little bored with the view.
Indeed, having added 50 watts to my FTP as a result of a rigorous indoor training plan — a project I wrote about in CW April 18 — it was time to venture beyond the realms of my back garden and pedal in pastures new. The call of the great outdoors was becoming ever more resonant. I needed a new challenge, to physically exert myself in the fresh air and acquire new strength and fitness while I trained for my chosen event. And I had to set my sights on something…
Time trialing was a known entity, with my last outing against the clock concluding prematurely — splayed out, bloodied and battered in the middle of a country lane in Surrey. As much as Ilike country lanes in Surrey, I had no desire to exchange bodily fluids with them again, and with autumn fast approaching, maybe it was time to steer off the tarmac track and into the wooded unknown.
Cyclo-cross and off-road endurance disciplines, however, demand the employment of a different set of biomechanics. The transition from shed-based threshold sessions to the explosive energy and strength required to compete in these events would be far from seamless. I spoke with three experts to find out the type of training I'd need to do to make me more of a complete cyclist.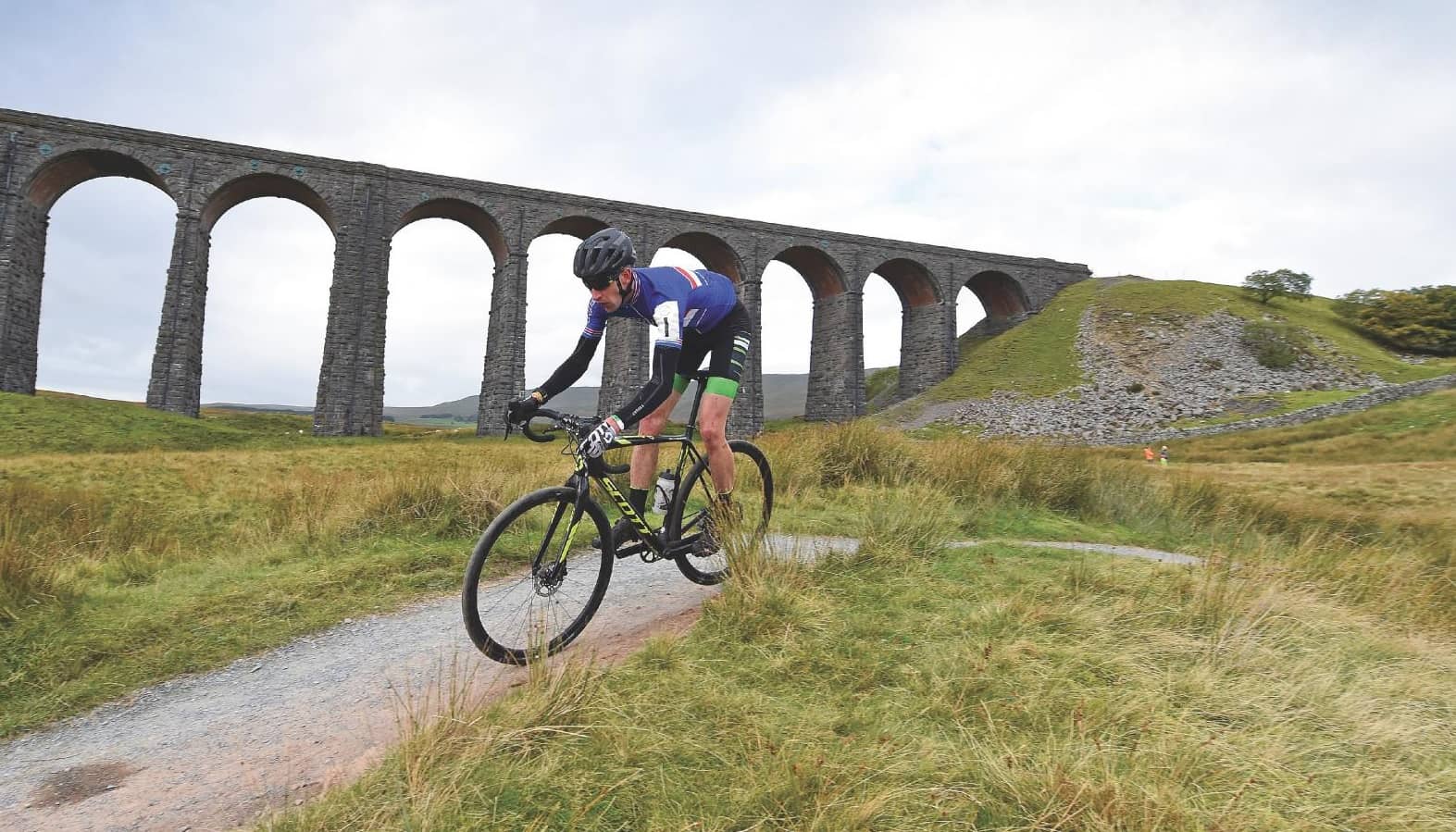 The way of the cross
Perhaps the doyen of all cyclo-cross challenges, the Three Peaks in Yorkshire takes on the Dales's three highest peaks: Ingleborough, Whernside, and Pen-Y-Ghent. With no tyre width over 35mm allowed on the course, the Three Peaks is both extremely technical and physically demanding.
My first step was calling the three-time winner Paul Oldham.
"A big part of the race is getting a bike round in one piece, so practicing being smooth and 'light' on the bike is probably more important than going fast," he told me.
Owing to the precipitous nature of the climbs, the Peaks is infamous for the amount of time spent off the bike; a motor-assisted mountain bike may have the power and compliance to reach the top, but on a rigid CX rig with no suspension and limited gear ratios, a certain amount of shouldering is inevitable, and an absolutely integral part of any training plan for this event.
"The main training, though, is with, not on, your bike," continued Oldham. "Get used to it on your shoulder, this is important due to the amount of time in the race that you will have to carry it. This is also to get you used to the different style of walking/running with a bike — you only have one arm free, so it is totally different — and also to get used to the extra weight on your legs."
Strength and conditioning is also vital, and while you may want to carry out these exercises in a gym, it's just as easy to gain the required leg power in the comfort of your own living room.
You can read up to 3 premium stories before you subscribe to Magzter GOLD
Log in, if you are already a subscriber
Get unlimited access to thousands of curated premium stories, newspapers and 5,000+ magazines
READ THE ENTIRE ISSUE
October 17, 2019