L'ECOLE DE LA RUE
CYCLING WEEKLY|June 25, 2020
The wheeltracks of many a young rider's quest for pro successweave across France. Vern Pitt speaks to a selection of those who moved there to make them
It was 11 pm when the car pulled up outside the team apartment in Marseille, France. Mid-December rolled out its customary inauspicious welcome of lashing rain and a chilling howling gale for the pale skinny 19-year-old from Birmingham who exited it. There was no one else home as he made his way inside and hunkered down for the night. Alone. It was the start of something that would eventually see him realize dreams of winning a Monument and stages of the Tour de France. But he didn't know any of that as the shutters banged and the constant rain rapped on them. "What the hell am I doing?" thought Dan Martin, then of Vélo-Club La Pomme Marseille, now Israel Start-Up Nation.
What he was doing was following a well-worn road to cycling's elite levels that bore the wheel tracks of British riders from throughout the post-war period. Though Belgium and the Netherlands are also popular, and Italy and Spain have been used as stepping stones for aspiring pros over the years, few countries offer the full gamut of the terrain combined with the race program, bunch depth and the history and reverence of cycling that France has.
Most importantly, it's a place where team scouts look for talent; you can be noticed there and that is crucial if you're to make it past the development ranks into a professional team.
Martin's experience of that first day is by no means unique. Speaking to those who have taken that route, both the ones who found success and those that didn't, it's striking how little the adventure has changed despite the way the world is now nothing like it was decades ago.
"We stayed in a sports center," recalls Pippa York, then known as Robert Millar, of her first 48 hours in France in 1979, more than two decades before Martin would make a similar trip. "It was basically a room with no windows and two or four beds in there. It wasn't in any way luxurious."
For York, the competition to gain a foot on the ladder started almost immediately. "We were there for about, I think, two days before we traveled on to the Côte d'Azur to stay in the hotel, then it was straight from there to the first training and then the first races… You're very aware there's probably 10 of you, but only six places in the apartment when you come back. You're expected to perform straight away.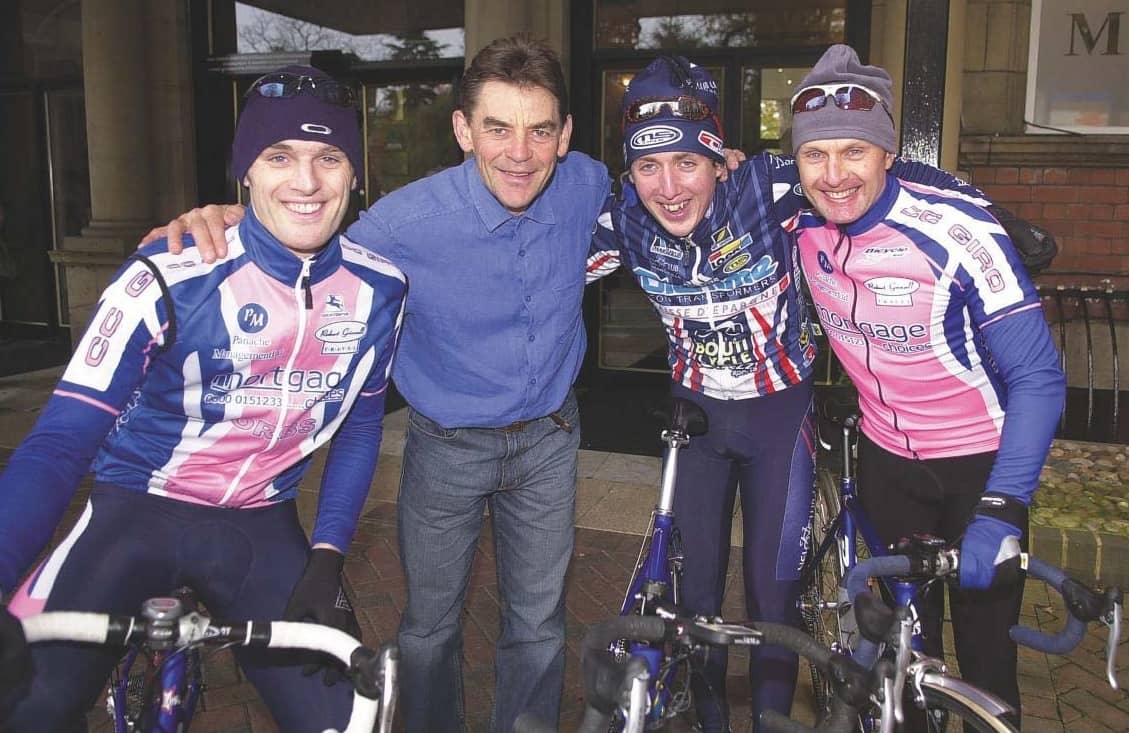 "Those first races are quite stressful because you're under that much pressure. The French guys, they can go home to their mum and dad, but you're not going home to that situation anymore. You're going home to an empty apartment. So you have to get used to that very quickly. And you have to get used to the fact that the people you can actually speak to and communicate with, you're going to have to beat them. Otherwise, you're going home and not them. It's a bit of a jungle."
York did enough to keep her spot, but only just. Returning to Paris, where the ACBB team was based, she was sharing a studio, which was known to be the anteroom to the exit from the squad. It would take months for her to prove worthy of a place in the main team apartment.
In the intervening years, there does seem to have been a relaxation of this approach, but the sensation that as a foreigner in a foreign land you have to prove yourself above and beyond the local on the team, and the fierce competition for spots hasn't changed. It may not be played out on a week-by-week basis, but it's a creeping pressure that is inescapable.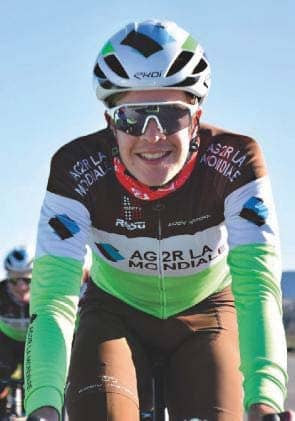 Determination
EF Education First sports director Charly Wegelius rode for highly regarded French team Vendée U when he was 18. In his autobiography Domestique, he writes: "To my team-mates, who were in most cases much older than me, I was another foreigner who was vying to take their spot and I deserved no quarter… I wanted to become professional and my team-mates all wanted to become pros too, and they're just aren't that many places, so in our own way we were all fighting tooth and nail for it."
You can read up to 3 premium stories before you subscribe to Magzter GOLD
Log in, if you are already a subscriber
Get unlimited access to thousands of curated premium stories and 5,000+ magazines
READ THE ENTIRE ISSUE
June 25, 2020