Opposites Attract
Andy Ruiz Jnr may not be the opponent we wanted for Anthony Joshua but, as Elliot Worsell explains, he's a refreshing change from the recent chaos at heavyweight
NOTHING looks right in the heavyweight division these days. The bodies, once regular sized and almost relatable, don't look right and the belts around wider waists don't look right. There are too many of them, their meaning devalued, and too many fighters, because of this, have licence to call themselves champions.
Then there's the schedule. That doesn't look right, either. On it are fights, title fights, but not the ones anybody really wants to see. Title fights in name only, they tend to feature undefeated champions eager to remain undefeated against unheralded challengers eager to get paid. It's a recipe not so much for clarity as ambivalence.
Another thing that doesn't look right is Andy Ruiz Jnr, the next contender out to try and shock the world. To the casual observer, his face doesn't fit, not as a heavyweight title challenger, nor as Anthony Joshua's equal on a fight poster promoting a WBA, IBF and WBO world heavyweight title fight at Madison Square Garden, New York on June 1. His face is quite round, you see, only not as round as his stomach, and Tyson Fury even went so far as to compare Ruiz to a nine-year-old wilderness explorer from a Pixar movie. Cruel though it was, many saw the likeness.
Those more familiar with Ruiz, 32-1 (21), know his belly belies his skillset, but that's beside the point. Cast as a heavyweight title challenger, he doesn't look right, and the fight itself, Joshua's US debut, doesn't feel right as a result.
Much of the reason for this is because, in an ideal world, it would be Deontay Wilder, owner of the WBC heavyweight title, welcoming Joshua, 29, to America this weekend with four belts on the line. That's the direction in which the heavyweight division should be moving and how the picture should look.
That it won't look this way is hardly Andy Ruiz's fault, though. After all, the Mexican-American didn't even appear on the first run of posters used to promote this weekend's event. Rather than Ruiz, on the right-hand side of the original was Jarrell Miller, the disgraced Brooklyn heavyweight who misunderstood the meaning of a cheat day at the end of a week's hard training and failed three performance-enhancing drug tests. It cost "Big Baby" a reported $6 million payday, as well as the chance to become heavyweight champion of the world, and it threw the promotion into disarray.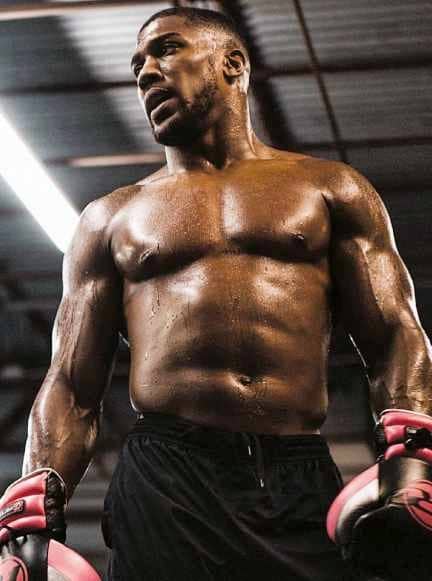 The choice of Miller was hardly compelling, not when Wilder and Fury loiter, but it did have some appeal on account of the fact the American could spin a yarn, didn't hold back when he pilloried Joshua, and was undefeated in 24 professional fights. Though he talked his way into a title shot, Miller did so in a manner that at least made things interesting and stirred something in Joshua, a champion whose demeanor is forever measured and on-brand.
But, in the end, Miller jabbered too much. He spoke out of turn, he lied to us and, worse, he tried talking his way out of it. Only when sensing it wouldn't wash did he own up.
You can read up to 3 premium stories before you subscribe to Magzter GOLD
Log in, if you are already a subscriber
Get unlimited access to thousands of curated premium stories, newspapers and 5,000+ magazines
READ THE ENTIRE ISSUE
May 30, 2019