Hold The Reality
Boxing News
|
July 25, 2019
Pacquiao at 40 has enough left to rip WBA belt from unbeaten Thurman.
OUT on the sunbaked Las Vegas strip on Saturday afternoon, several passersby shared in the assumption that Manny Pacquiao had long retired from the pursuit of professional boxing, and really, who could blame them for thinking that?
In truth, the assumption made a lot of sense. The name of arguably the era's most accomplished fighter had been flittering around the mainstream for nearly two decades, an eternity in the breakneck continuum of pop-culture relevancy. The mid-aughts triptych of Barrera-Morales-Marquez, fights so brutally honest that they beckoned belief in violence, was not so long ago, yet at the same time it appeared distant, faded, encrusted in amber. Manny Pacquiao… The name was a harbinger of yesteryear.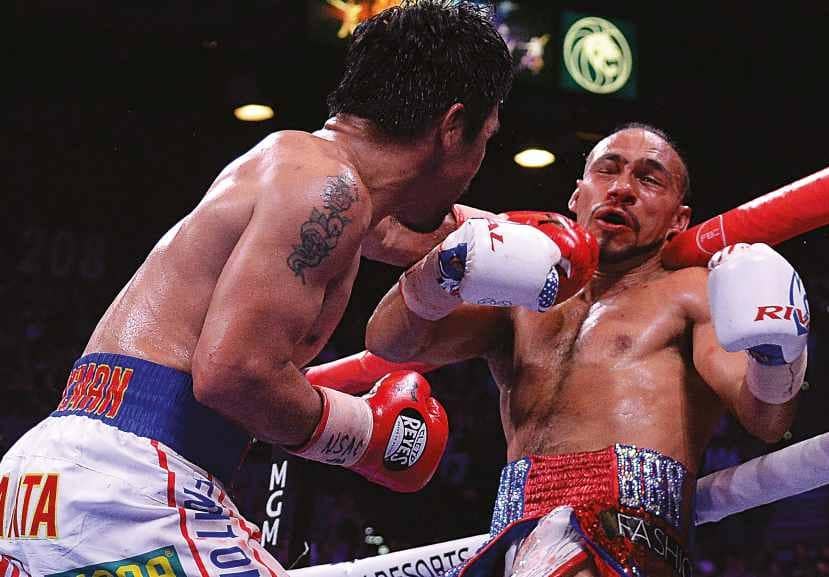 "Pacquiao is fighting tonight?" One perplexed Delta airline worker asked, when informed of the night's central act. "Didn't he retire? I'm pretty sure I read somewhere that he retired."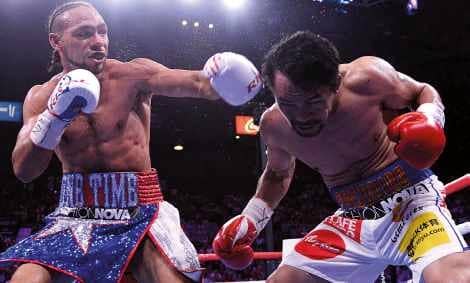 Such thinking is understandable. If we didn't exactly read about Pacquiao's retirement in the news, we had at least thought about it at one point or another, especially as his career began to unravel along a predictable path. There was the frightening knockout in 2012, when Juan-Manuel Marquez, his greatest rival, rendered him motionless on the mat like the aftermath of a Prohibition-era hit job.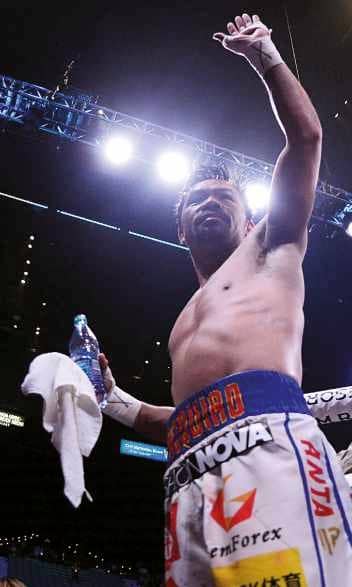 There was the snoozer in 2015, when Floyd Mayweather repeatedly snapped his head back with counters in the so-called Fight of the Century; and in 2017, under the Australian sun, there was the disputed points loss to the roughneck Jeff Horn, whose ironclad skull left the eight-division world champion's temples oozing blood.
So if there was an expectation that the hard-hitting Keith Thurman, the 30-year-old WBA welterweight champion from Clearwater, Florida, would add another painful chapter to the growing body of evidence pointing to Pacquiao's decline, it was a wellfounded one, backed by countless instances in boxing history of young fighters mercilessly wresting the baton from their elders.
Never mind that Thurman had been out of the ring for close to two years on account of injuries or that when he finally reappeared in the spring, he was wobbled seriously by a shopworn Josesito Lopez; never mind all that, nature was on Thurman's side.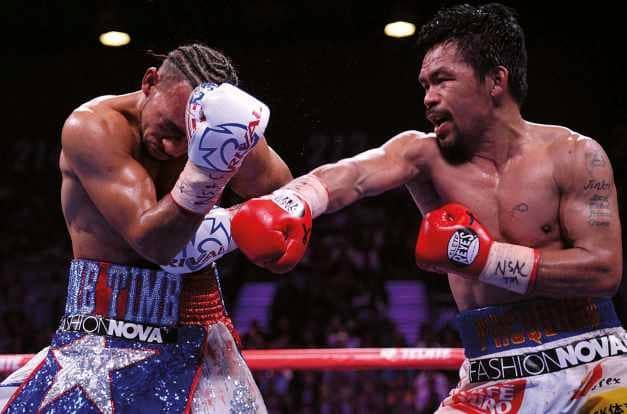 Well, only to an extent.
You can read up to 3 premium stories before you subscribe to Magzter GOLD
Log in, if you are already a subscriber
Get unlimited access to thousands of curated premium stories, newspapers and 5,000+ magazines
READ THE ENTIRE ISSUE
July 25, 2019