How To Tame Your Dragon
Learn the mechanics and do the drills, then unleash the beast that is your round kick!
Because of its versatility and power, the round kick — known to some martial artists as the turning kick, the saber kick or the roundhouse kick — is one of the most common leg techniques in our world. No matter your particular interpretation, the basics are the same: You swing your leg along an arc until your foot or shin strikes the target.
Unfortunately, that very simplicity can have negative consequences. When teaching students to spar, I often find myself thinking, I get it — you can throw a round kick! How about some variety? Try something else! And when I watch taekwondo in the Olympics, it often seems like I'm observing a round-kick marathon.
Despite its popularity, many martial artists don't have a deep understanding of the round kick. That can prevent them from training properly, using the technique appropriately and maximizing its potential fully. Oblivious to its intricacies, they throw it merely because it's quick and easy to execute.
This article will attempt to remedy that. In the paragraphs that follow, I will break down the round kick and offer insights into the technical details that are necessary to make progress on the path to mastery.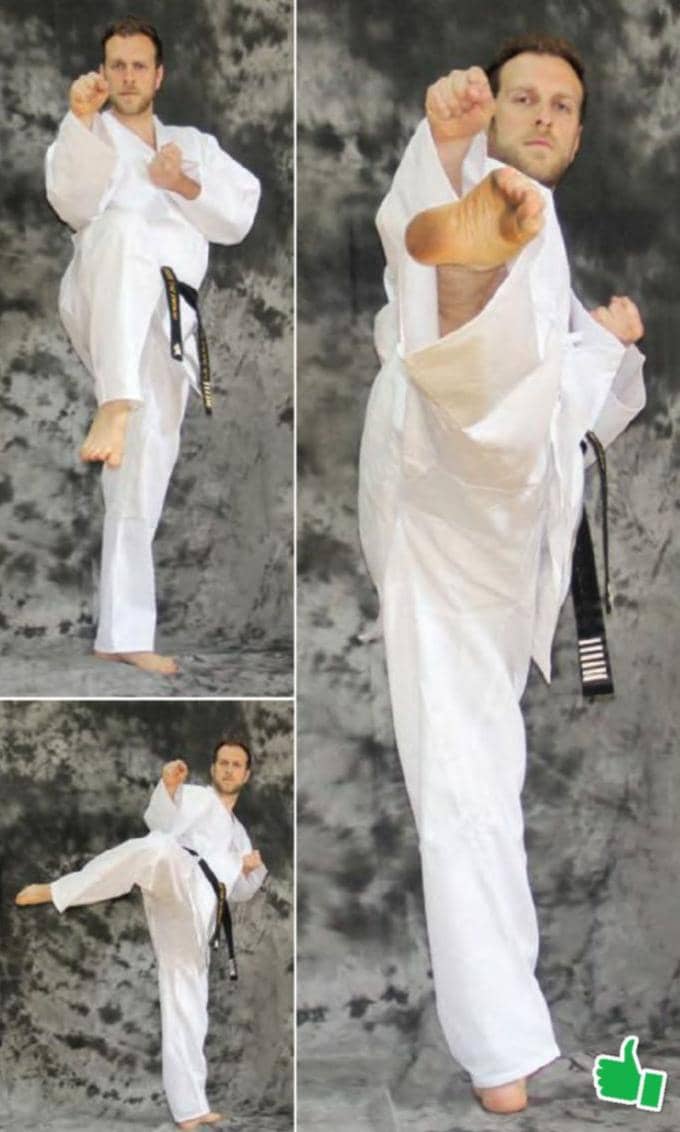 MECHANICS
The round kick can be executed in many ways, and as long as it's powerful and fast, there's a good chance it will be effective. The version I prefer derives its power and speed from a precise sequence that starts with the kicking leg being propelled by the hip, then has the knee of said leg extending with a snap as the hip turns over and contact is made.
The most common error I see in the dojang involves students not practicing the kick with a full range of circular motion. Instead, they consistently execute what amounts to a 45-degree round kick. That flies in the face of the philosophy that we all should train to develop maximum power and speed in the full range of motion for a given technique. When that's your default, it's easy to adjust in real-time and perhaps throw a shorter-range round kick or one that entails reduced angular travel. Doing less than you've trained to do is easy. However, if you always train for less and occasionally need to do more, you'll likely fall short.
The type of round kick I'm describing can be broken down into four parts, each of which should follow the previous one as quickly as the situation warrants: 1. Lift your leg with your knee bent. 2. Pivot on the foot of your support leg so your hips can turn over. 3. Strike the target by extending your kicking leg while turning over your hips. 4. Re-chamber your foot, then return to a fighting stance. The reason you should re-chamber your foot before putting it back on the floor is twofold. One, it affords you the opportunity to throw a second kick or even a third if the first one fails to get the job done. Two, it removes your kicking leg from your opponent's reach, thus preventing a leg grab.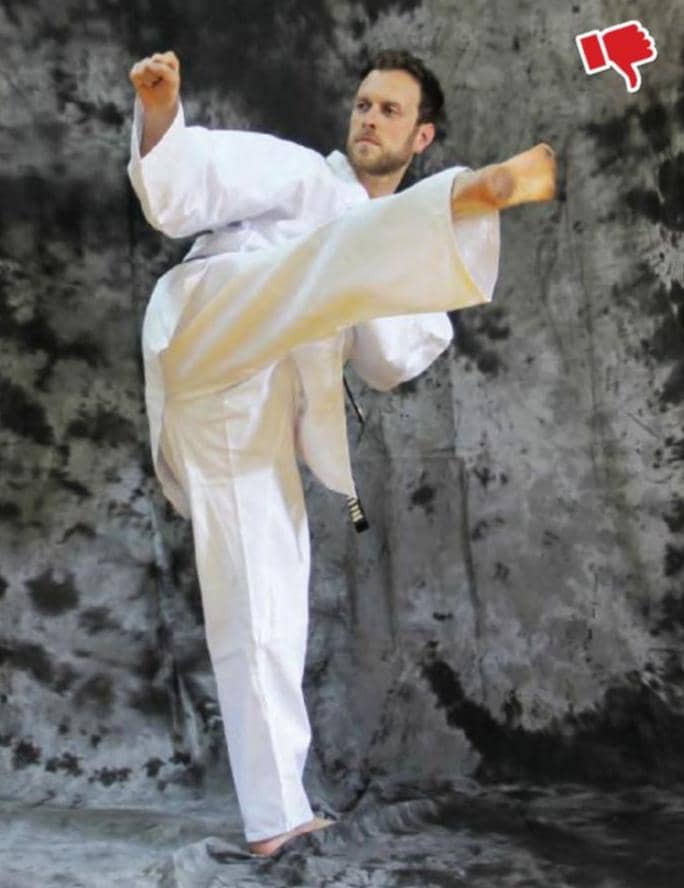 POWER
You can read upto 3 premium stories before you subscribe to Magzter GOLD
Log-in, if you are already a subscriber
Get unlimited access to thousands of curated premium stories and 5,000+ magazines
READ THE ENTIRE ISSUE
December/January 2020