'It was a draft we'll never forget'
Bills Digest|June-July 2020
With Zoom calls and family help, Bills find a way
Here are some highlights from general manager Brandon Beane's press conference after the NFL Draft.
Opening statement: First off, just want to thank my scouts. They did a great job all fall. They're behind the scenes and they don't get a lot of praise, but we're not able to build this draft board without all their hard work and their due diligence. They're the unsung heroes of how we get this thing started and identifying the guys that we want to focus our energy on. Especially identifying guys for me, Joe (Schoen), Dan (Morgan) and Terrance (Gray). And secondly, our coaches. We try and catch them up after the season and we ask them to do a lot. This was obviously a different spring and they didn't hesitate to learn Zoom and FaceTime and Skype and all these things that we're all having to use now. A lot of hours, not on the road, but still a lot of hours, a lot of time, and it's a team effort to help set this board. We set it before we go to the combine and then at that point we're involving the coaches and I thought in the end it was different. But I liked how we got to our final board. I've been talking about a guy the last couple weeks, Dan Evans. Our IT guy. He's the MVP. I've got to get him some kind of trophy, but he is the MVP of the draft. I don't have any pictures of him, I was going to put it up but if you guys can Google him or find him, I would like to see him in all your publications. Front page, Dan Evans. So with that, I'll turn it over to you guys.
Q: Good stuff mentioning Dan, that's great. Why make the Jake Fromm pick?
BB: The board. Simple as the board. I wouldn't have told you going into today that he was on our radar, but we had him in a spot that you just can't ignore and we gave him his due. This guy, he's a winner at the highest level of college. You look at all the guys that come out of the SEC ... this guy came in. He's got all the intangibles. He's smart. When I went down to that school to watch him practice, at that point they didn't know if he would come out. They said he loves being the guy at Georgia and he loves just being there. They said this guy would be there 11, 12 at night with the coaches walking out the door at the same times the offensive coaches are. Just a guy who loves everything about the game, the full process, the preparation, and that matters. Listen, if he had a big-time cannon arm, or he was 6-5, those types of things, he would have gone Day One. He's got all the other things. Fair question, I'll go ahead and jump to it. He'll have to earn a spot here, but just too good to pass up. He'll come in, obviously Josh is our starter. Matt has been a great backup for us. I don't know if he'll be able to knock Matt off. We'll see about that. But we could definitely go with two quarterbacks, we could go with three quarterbacks. Davis Webb has not got a real chance to show us what he can do, he's still in the mix right now. Again, any time you can add a good football player ... quarterback's a premium position. I just felt like he was too good to value to pass up.
Q: On the two receivers. It seems like looking at them on paper, it seems like there was a premium put on them for size, scoring ability and big catch radius. Would you agree with that?
BB: Yeah, I got tired of hearing Sean call our group the smurfs so we decided to get some larger ones. Honestly, that's where it was on the board. We had some big guys, some slots, some guys that could play inside-out and it really just worked that way. Gabriel Davis was the highest player on our board when he went even though it was a need as well. He truly was the highest guy, not every guy was the highest guy, but he was. Hodgins was not the highest guy but he was equal with a position that we felt Hodgins had a better chance to make our roster.
Q: How important was it for you to get as many weapons as you could for Josh Allen? Now with those two guys coming into the mix how do you see a crowded room?
BB: Yeah, I mean kind of the theme that we tried to make it a lot of these areas is competition, competition, competition. Back to the kickers and the quarterbacks and we just thought, hey, we've got some guys, we've added Stefon (Diggs). We got some guys coming back with Isaiah McKenzie, Robert Foster, some of those guys and then adding these two big guys to come in here and compete. Cole Beasley's obviously a slot. Isaiah can play in and out. John Brown is mainly an outside vertical speed. Stefon, I think his position one is outside but he could also ... he showed in Minnesota that he can win inside. Just trying to give you know Brian (Daboll) as many variations, not to have all the same small guys, fast guys, big guys. I like that. This receiver draft, it was true, we talked about all spring. This was a deep class and I mean there were some really good receivers, small, big, fast, quick. I thought a lot of teams got better at the receiver position. It should make for better offense. Defense will be at a premium trying to stop some of these offenses.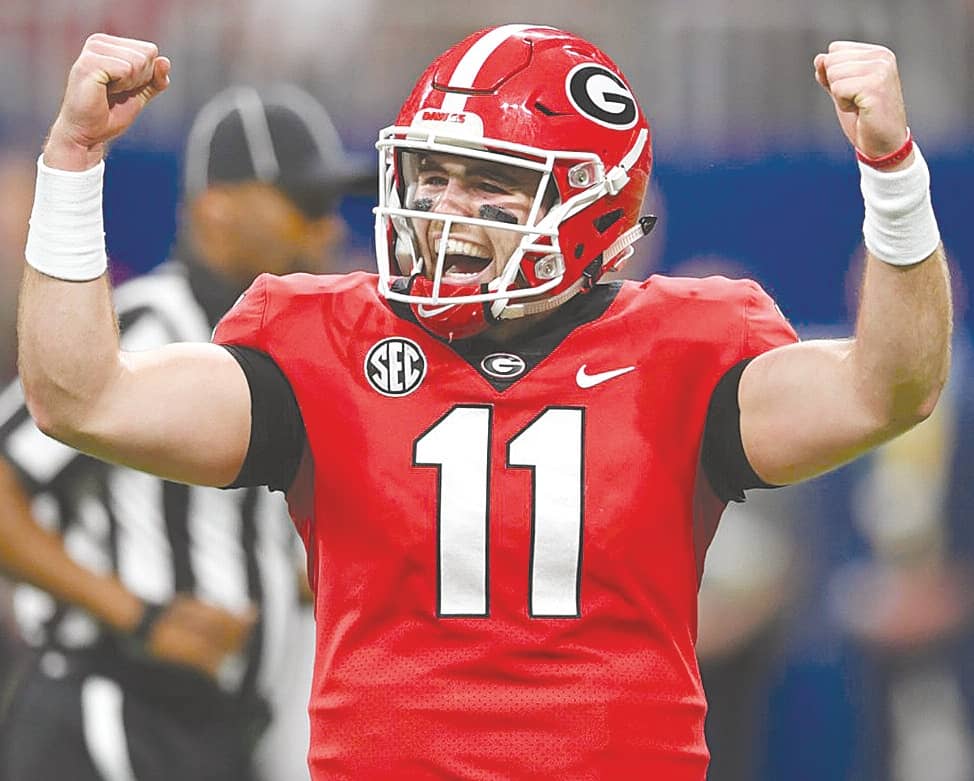 You can read up to 3 premium stories before you subscribe to Magzter GOLD
Log in, if you are already a subscriber
Get unlimited access to thousands of curated premium stories and 5,000+ magazines
READ THE ENTIRE ISSUE
June-July 2020