Gravel Racing Had Other Ideas
Bicycling South Africa
|
November/December 2019
PRO ROADIES WERE SUPPOSED TO RUIN GRAVEL RACING.
BICYCLING: Were you surprised to win, given the field?
COLIN STRICKLAND: Honestly, not totally. When [EF Education First] announced their plans to do these alternative races, I said at the time that it was like throwing a wolf pack into a crocodile pond. Sure, they are these cycling superpredators. But the rules are different here. In the case of Dirty Kanza, it was the heat and terrain. I don't think they were totally ready for the toll it would take on their bodies.
BI: So were you the strongest guy or the most experienced?
CS: I have no idea, because I peaced out early, while all those guys were still holding their cards. If there were a bunch of sustained climbs, they would obviously put time into me because of their superior power-to-weight ratio. The fact that there was a tailwind for the last 80km also made it possible for me to hold the gap I'd established. And I think heat and fuelling had a huge effect on those guys. Riding at your limit for over 200km on gravel is really hard.
But I'd never raced against guys of that calibre before. I don't know if I could have stayed in the group all race, so I made a move that put things on terms I'm familiar with – being alone versus having my opponents around me. You don't have to get caught up in the group dynamics. You can go slowly when you feel like going slowly, and hard when you feel like going hard.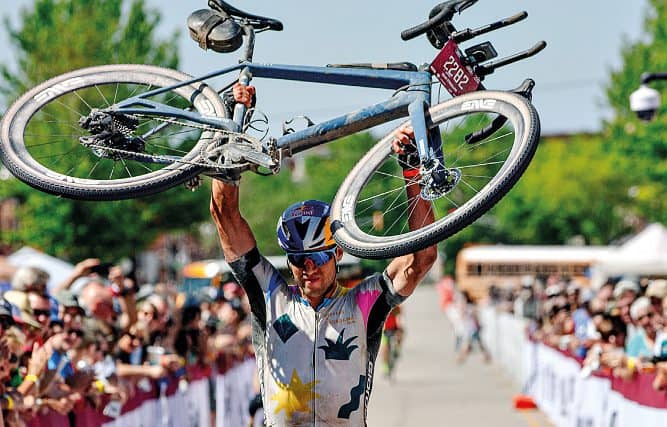 BI: Five hours riding alone. What goes through your mind?
CS: A lot of different emotions. When you're dragging into a headwind, you start asking yourself what the hell you're doing. If you're getting pushed by a tailwind, you start feeling better. I tried to not think about winning and instead just focused on being efficient, getting my fuelling right, choosing the right lines. One of the things I love so much about gravel racing is that there's always a best line, that one-centimetre stripe down the road that's a little faster than anywhere else. I'm always trying to find that line, and that keeps the mind occupied.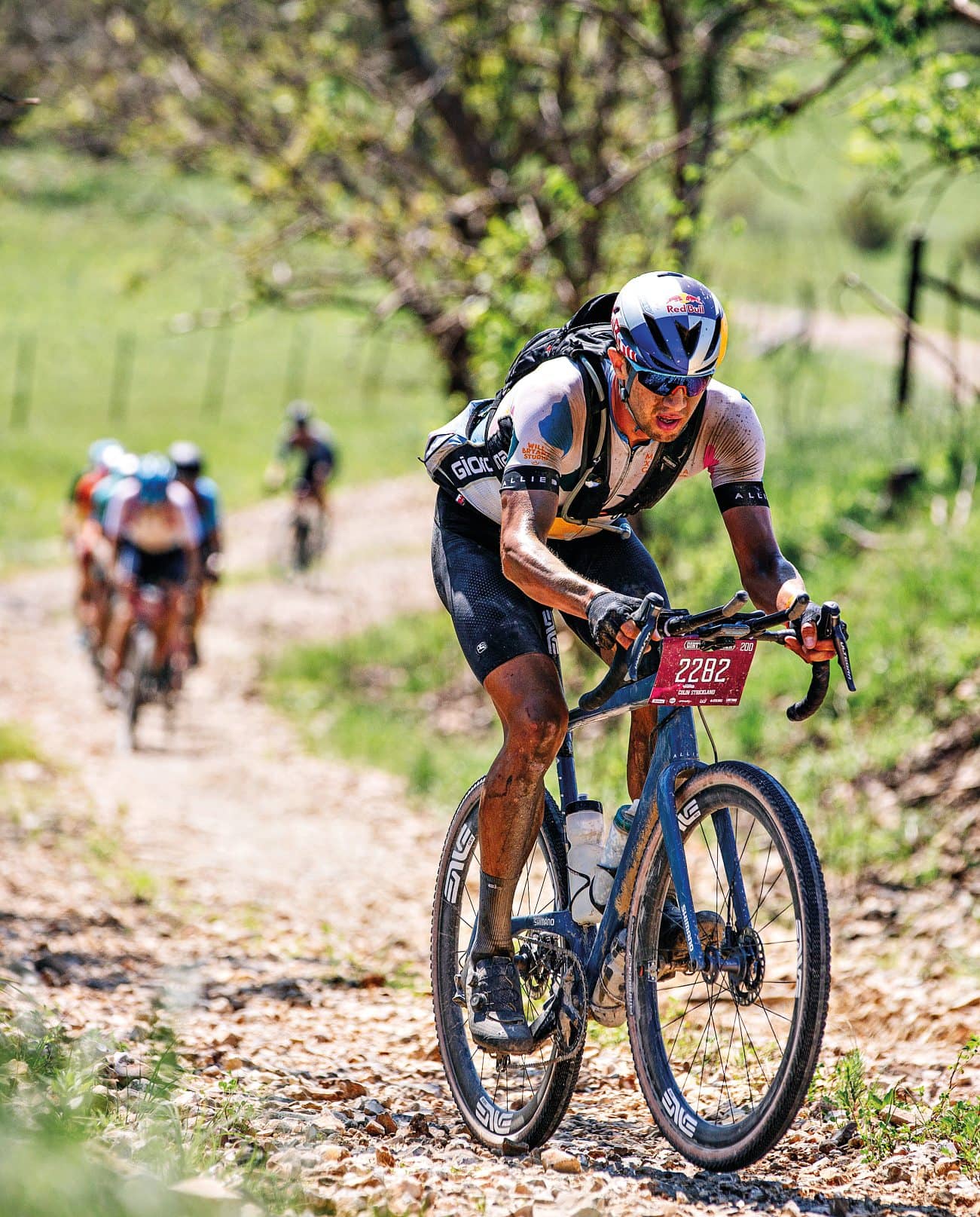 BI: You train alone a lot. Why is that?
CS: Most of my riding buddies have real jobs, and can't ride their bikes all day! And the kind of training rides I do don't really make sense if you're not trying to race this type of event. A lot of people don't have that mindset, to push themselves kilometre after kilometre for no apparent reason.
BI: You fractured your pelvis last September. It seems you've recovered!
You can read up to 3 premium stories before you subscribe to Magzter GOLD
Log in, if you are already a subscriber
Get unlimited access to thousands of curated premium stories, newspapers and 5,000+ magazines
READ THE ENTIRE ISSUE
November/December 2019