Ash: Eager, Determined, Fierce, Open, Talented
Bicycling South Africa
|
November/December 2019
Ashleigh Moolman Pasio, South Africa's most successful woman cyclist, has had an up-and-down year in 2019; but she's learning to conquer her own demons against the best in the world ahead of an Olympic year.
IT WAS MY LUCKY BREAK. South African cycling powerhouse AshleighMoolman Pasio was taking an unusual mid-season hiatus from the incessant demands of professional cycling at the highest level. It was August, and the race calendar was packed. Ash's CCC-Liv teammates were dicing it out in the Women's World Tour (WWT) at the Postnord Vårgårda West Sweden.
Despite being a pillar of the CCC-Liv set up, Ash was back 'home' in Catalonia, eastern Spain, pressing a hard reset on a challenging 2019 season in her new team.
Ash was unfamiliar in a casual summer dress. The distinctive South African flag on her white jersey, as national road race and time-trial champion, was absent. The usual grinding race intensity etched across her face from pixelated TV footage was also missing. In its place was a relaxed and open-hearted humour.
I caught up with Ash at Can Campolier, a sprawling 17th Century Spanish villa Ash and her family bought and have been renovating over the past 18 months. Can Campolier is in Banyoles, a picturesque meander north of the road-cycling mecca of Girona. Alongside her husband, Carl Pasio, her dad and stepmom, Johan and SandyMoolman, and long-time friend and ex-pro roadie Ed Greene, Ash has built the ultimate cycling escape at the bottom of Catalonia's most famous Pyrenean climb – the Rocacorba.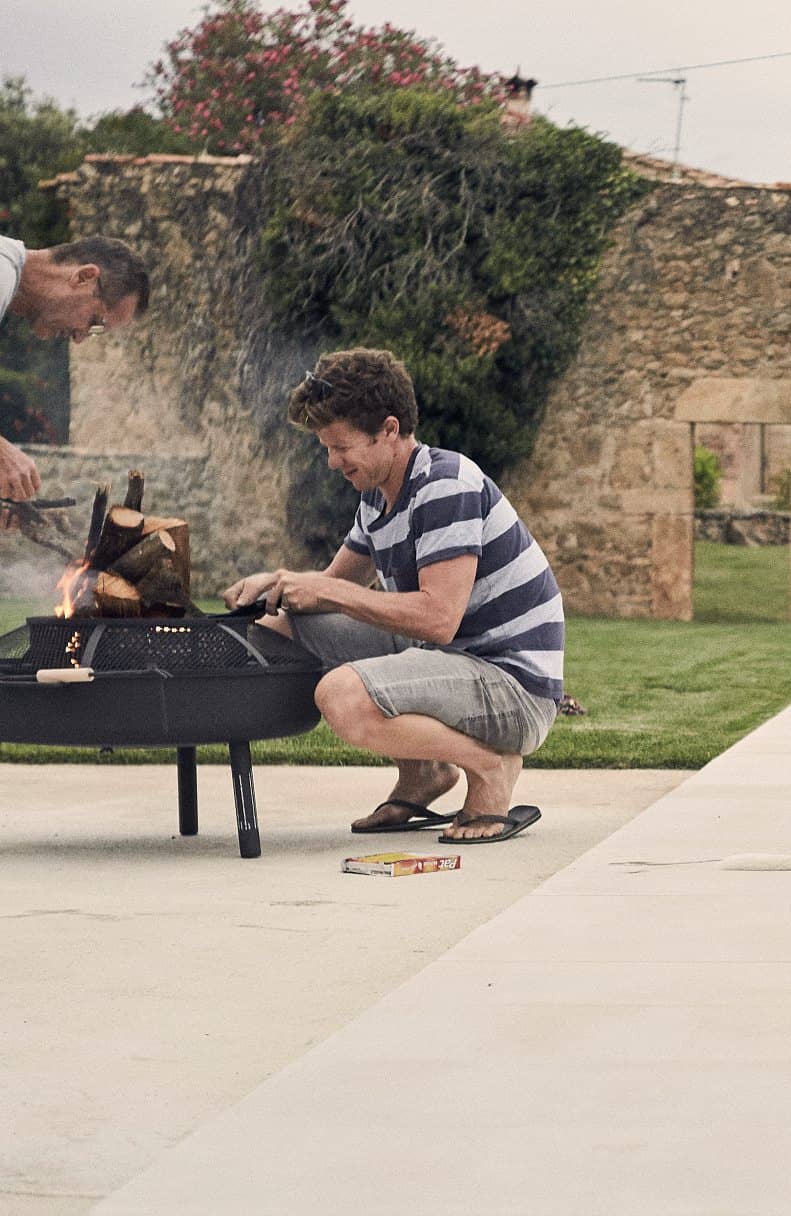 Nice has the Madone, Lucca the Mont Serra, and Girona the Rocacorba. Iconic climbs shrouded in legend, and used by the world's best cyclists to build world-beating form.
"It's my go-to for intervals," Ash says. "I know that climb better than anyone else. Every crack in the road, every turn, every aspect of it." That's why it made sense to call their flourishing cycling-tourism business Rocacorba Cycling. Not only because Can Campolier is at the base of the famous incline, but because the climb is such a big part of family life in their newly adopted home in Catalonia.
From the outside, Ash's life appears a romantic blur of late mornings exploring the verdant Catalonian countryside aboard the latest bike technology. Mountain passes. Ancient villages. Narrow cobbled streets. Idyllic coffee rides with the world's most famous professional roadies. And all punctuated by far-flung pro racing in equally exotic locations. But the reality is far from this fantasy: life at the top in women's pro cycling is as glamorous as trying to sleep with road-rash.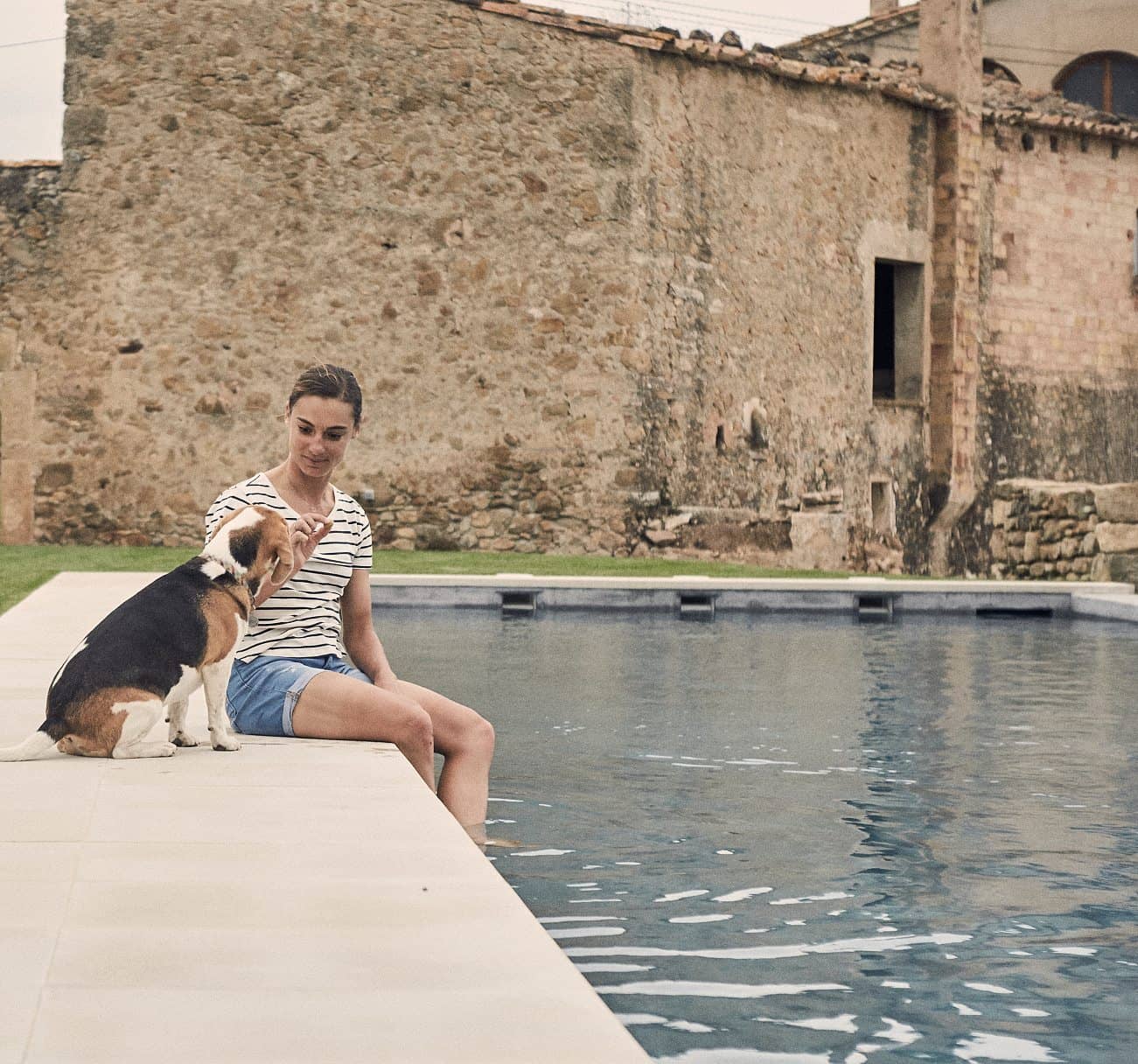 Escape To Paradise
Ash's mid-season break is not an escape to paradise, but a considered effort to restore her own high expectations of herself, and wrestle back control of a season teetering on the edge.What should have been an emphatic step forward in her new CCC-Liv team this year turned into a slippery slope of unrealised potential, starting at the season-opening Women's Tour Down Under in Australia in January. Ash was sidelined for three weeks with serious allergies, and a spiral of crashes and injuries ensued.
"It's been a challenging year. Changing teams is not as easy as it seems; it takes time. I feel way more settled now I've lived through the process, but it hasn't been easy joining Marianne Vos on a team. I think I have it all worked out now, and I'm staying with CCCLiv next year. So next year should be a good one!" Ash says excitedly – relieved that perspective has been restored, in her mind at least.
"One of my mistakes this season is that I've been racing too much, and it just doesn't work for me. I developed a formula that worked while I was with Thomas Campana [owner-manager of pro women's team Bigla].
Ash had spent four years developing a close relationship with Campana. Moving to CCC-Liv was a major shift, akin to being head-hunted from a small start-up business by a big corporate. In changing teams, Ash made the mistake of assuming the big new team understood how to select races to get the best out of her.
"I wasn't strong enough in my own convictions. At Cervélo-Bigla, with all of Thomas's faults, he was invested in the planning process with his athletes. So you could be assured – especially if you were one of his top athletes – that the race programme was chosen with your best performance in mind."
Ash's open-mindedness and eagerness to learn more about her own performance by trying new things was her downfall this season, together with racing more often.
"After Australia, I was just always on the back foot. Always playing a catch-up game. And that's not a good space to be in. I added more races along the way, and then I was like, okay, this race was a failure, this race was a failure, let's try another and another. In the end, it wasn't viable," she says.
You can read up to 3 premium stories before you subscribe to Magzter GOLD
Log in, if you are already a subscriber
Get unlimited access to thousands of curated premium stories, newspapers and 5,000+ magazines
READ THE ENTIRE ISSUE
November/December 2019