Despite seeing more than two-dozen bears in six days of hunting, I left Manitoba with a deep disappointment in my heart following the June hunt in the Duck Mountains. For several years I have been trying to complete the grand slam of all four color-phases of black bears. I actually had a blonde bear in front of me twice, but couldn't get an ethical shot. That bear would have been the one I needed to complete the grand slam with a bow.
Because I still had an unfilled bear tag in my back pocket, Outfitter Tom Ainsworth with Grandview Outfitters agreed to get two baits going for me for a fall hunt. One was only a mile and a half from where I saw the blonde bear in the spring. We felt there was a chance we could pull the blonde into this bait.
Another hunter, Gordy, from Deer River, Minnesota, who was in camp during the spring hunt, also had an unfilled tag in his pocket. He had been too selective, passing up several bears during the hunt, including one on the third night that he really regretted not shooting. He talked with Tom and worked out a deal for a fall hunt as well, and we agreed to head up together to split the gas.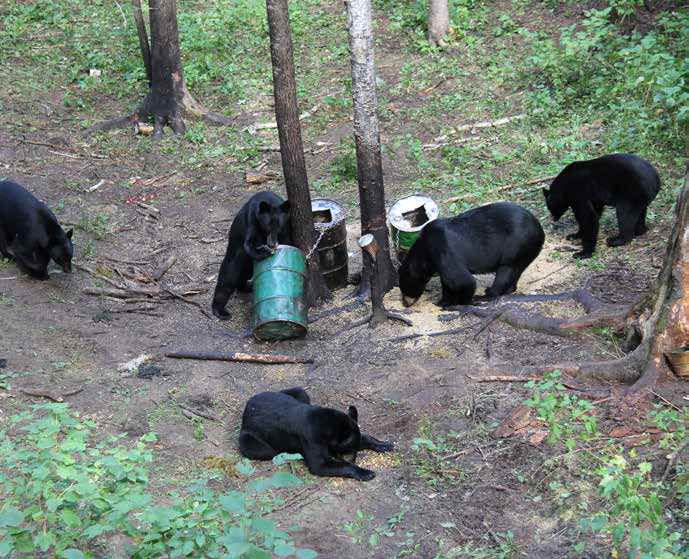 As the hunt approached, I started getting emails from Deb, Tom's wife, that the baits were being hit well, but only by small to average sized bears and