Purge Of The Plastic Pandemonium
Asian Diver
|
Issue 02 - 2020
Purge Of The Plastic Pandemonium
Sitaraah Joshi / Nora Ismail
The Sea of Single-Use Plastic
For decades, the debris of single-use plastics has troubled our ecosystems. Plastics are used daily, commonly observed in the form of shopping bags, disposable cutlery, straws, soda and water bottles, coffee stirrers, food packaging, and so on. Around 300 million tonnes of plastic are discarded every year– and half of it is disposable. Only around 10 to 13 percent of plastic items are recycled. The immediate step to a resolution seems clear: We must reduce our plastic usage, embrace sustainable products on a large scale, and adopt strategies and technologies that facilitate more effective recycling.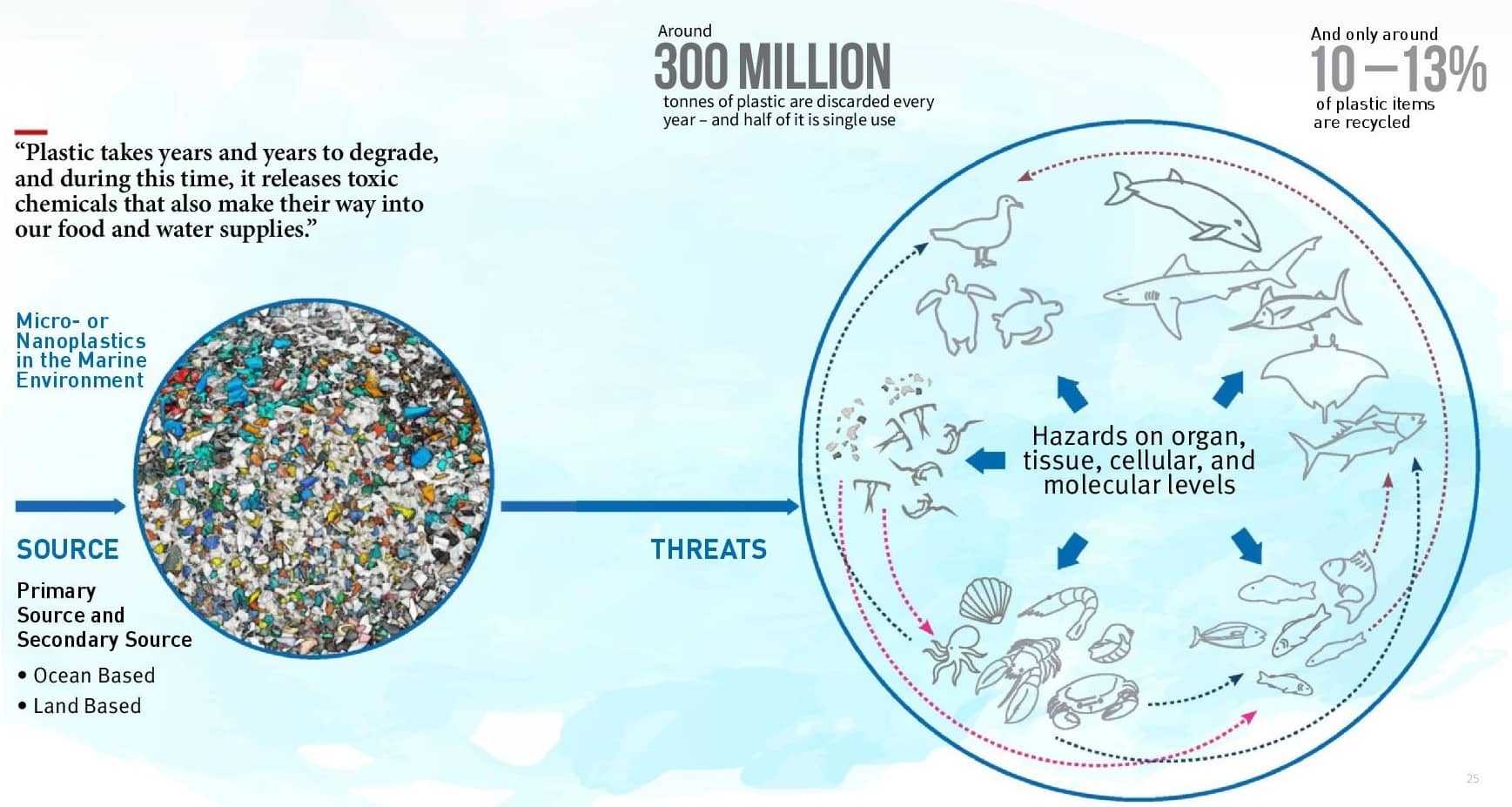 Plastics Can't Be That Bad, Right?
The presence of petroleum in disposable plastic makes it tough to recycle, as new chemicals and raw materials are needed every time. Moreover, only a limited number of items actually incorporate recycled plastic. Petroleum-based plastic is non-biodegradable and ends up either in landfills or finds its way into water bodies like the ocean. Plastic takes years and years to degrade, and during this time, it releases toxic chemicals that also make their way into our food and water supplies. These poisonous chemicals are now being discovered in human bloodstreams – with research revealing that they disrupt the endocrine system. This could potentially cause infertility, birth defects, cancer, and several other illnesses.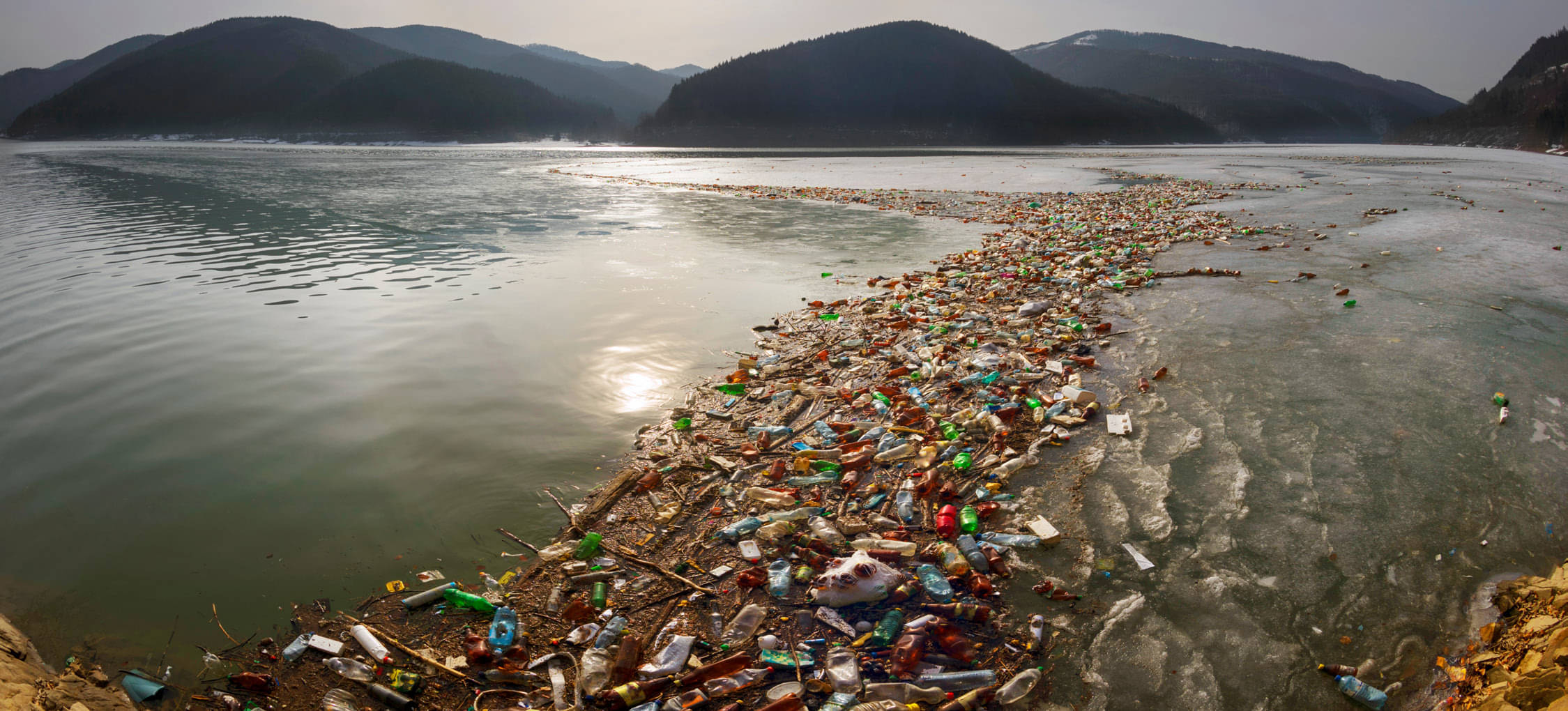 As of today, approximately 127 countries have administered some sort of measure to supervise the number of plastic bags used. Many countries, cities and regions have either agreed or attempted to reduce the amount of single-use plastic units. This much-needed change is finally being implemented beyond just a governmental level, with organisations and individuals taking charge as well.
A Global Initiative to Mitigate Plastic
The production of plastic increased at an exponential rate, from 2.3 million tonnes in 1950 to 450 million tonnes by the end of 2015. This rate of production is expected to In Asia, urgent action against plastic waste needs to be taken. Some 70 to 80 percent of the region's trash ends up in the ocean – most of it being plastic. South Asia alone produces a shocking 334 million tonnes of waste each year. By one estimate, 55 to 60 percent of plastic waste in the oceans comes from just five countries – all of which are in Asia.
In March 2019, at the United Nations Environment Assembly in Nairobi, Kenya, 170 countries pledged to drastically reduce their use of plastic by the year 2030. Let's explore the distribution of single-use plastic waste around the world today.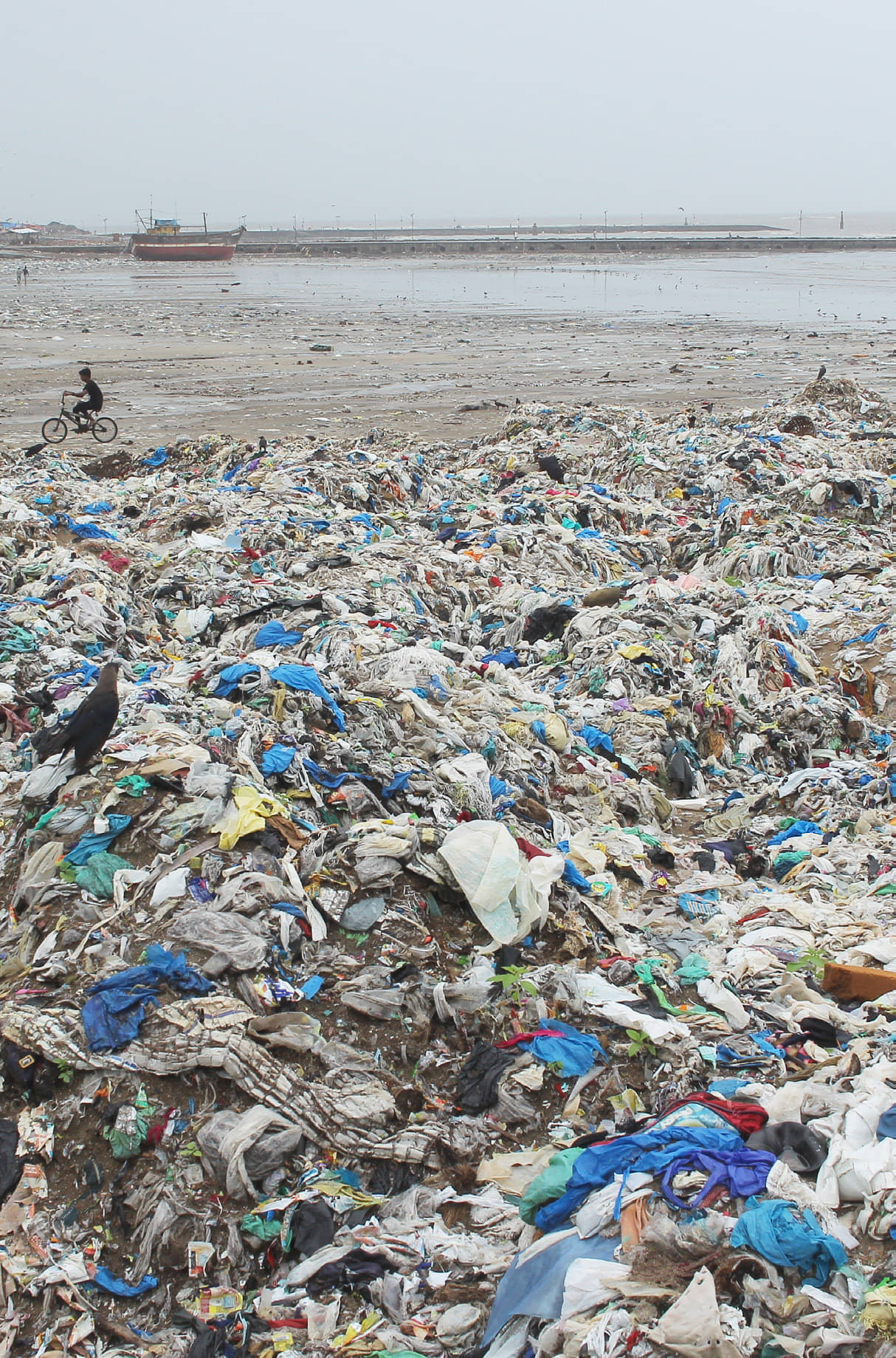 ASIA AND ASIA PACIFIC
INDIA In 2017, the National Green Tribunal (NGT) introduced a ban on disposable plastics for the capital, Delhi, that includes plastic bags, cups, and cutlery. Enforcing the ban has proven difficult, however, with the National Capital Region still generating thousands of tonnes of plastic garbage daily.
In September 2019, in the 14th session of the Conference of the Parties to the United Nations Convention to Combat Desertification (COP14), Indian Prime Minister Narendra Modi said: "India will put an end to single-use plastic in the coming years. I believe the time has come for even the world to say good-bye to single-use plastic." In the country's boldest measure yet, a nationwide ban on six plastic items – plastic bags, cups, plates, small bottles, straws and certain types of sachets – was to begin on October 2, the birth anniversary of Mahatma Gandhi. In his speech on the anniversary, however, Modi changed the blanket ban to a "phase out" of single-use plastics by 2022.
The state of Sikkim pioneered a total ban on plastics much earlier than the rest of the country. Awareness of plastic pollution has been ingrained in their early education system as well. Apart from Sikkim, 22 other states and Union Territories have implemented similar bans on single-use plastic items. These include: Madhya Pradesh, Uttar Pradesh, Uttrakhand, Jammu and Kashmir, Andhra Pradesh, Arunachal Pradesh, Assam, Goa, Gujarat, Odisha, Tamil Nadu and more.
PLASTIC BAG BANS ACROSS INDIA
Complete Ban: Jammu and Kashmir, Himachal Pardesh, Uttarakhand, Punjab, Haryana, Rajasthan, Madhya Pradesh, Uttar Pradesh, Maharashtra, Kamataka, Chhattisgarh, Sikkim, Arunachal Pradesh, Nagaland, Tripura. Partial Ban: Gujarat, Goa, Kerala, Odisha, West Bengal. No Ban: Bihar, Jharkhand, Telangana, Andhra Pradesh, Tamil Nadu, Assam, Meghalaya, Manipur, Mizoram.
Population: 1.34 billion
Plastic waste: 9.46 million tonnes per year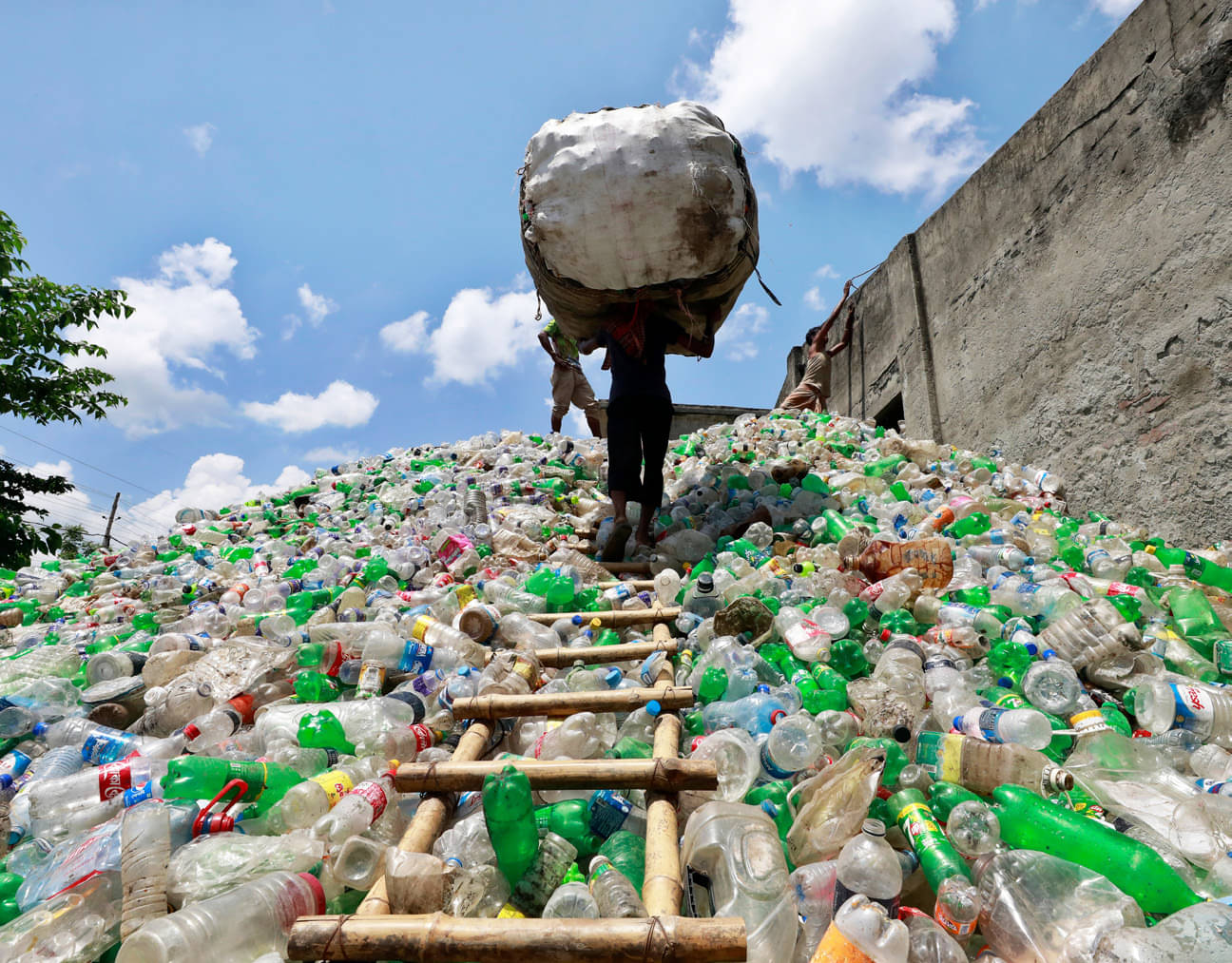 BANGLADESH
After discovering clogged drainage systems amidst disastrous floods in the late 1980s and 1990s, Bangladesh became the first country to ban thin plastics in 2002. Plastic bags had become a hatchery for mosquitos, leading to the spread of deadly diseases like malaria and dengue fever. The enforcement of this ban, however, has been erratic. After 2006, Bangladesh's control over plastic-using culprits weakened, with the country's mobile plastic courts diminishing and fines being ignored.
A 2019 study conducted by Waste Concern in collaboration with the Bangladeshi Department of Environment found that per capita annual consumption of plastic in the capital Dhaka rose from 5.56kg in 2005 to 17.24kg in 2017. The research also concluded that 39 percent of plastic waste is dumped in landfills, 36 percent is recycled in the informal sector, and the remaining 25 percent seeps into the environment, ultimately finding its way into the Bay of Bengal.
Population: 164.7 million Plastic waste: 87,000 tonnes per year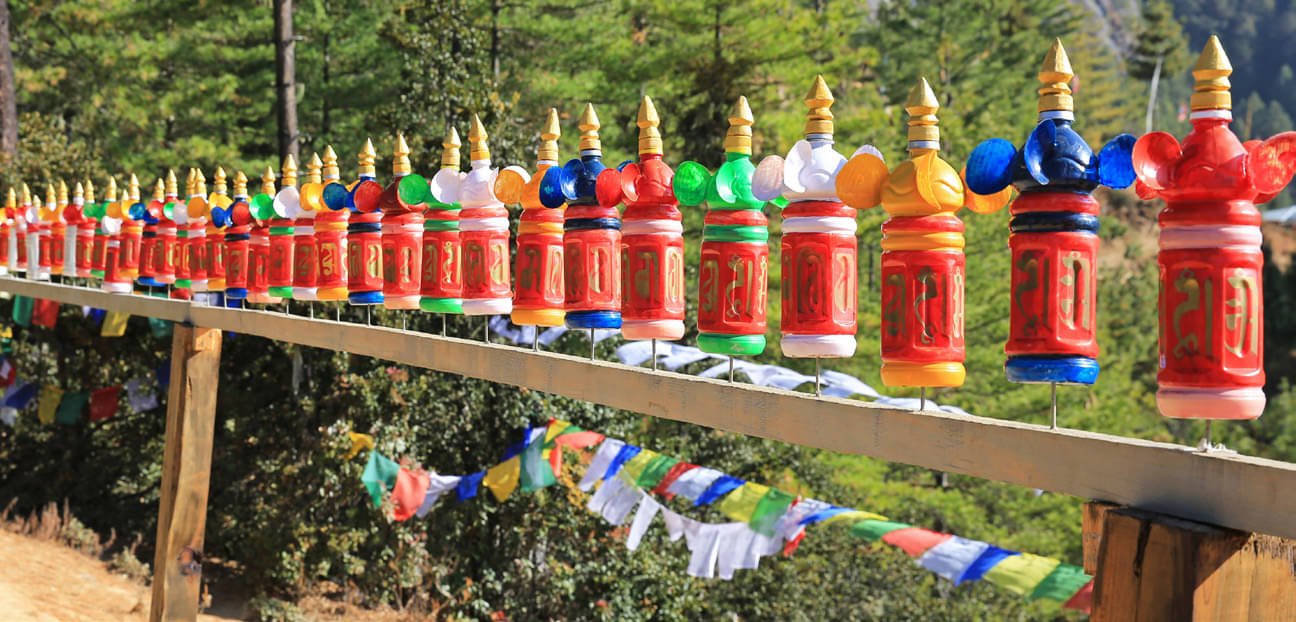 BHUTAN
Plastics make up around 13 percent of Bhutan's waste. Waste Prevention Management Regulation amendment of 2012 and 2016 pushed their agenda.
Population: 44.2 million Plastic waste: 600 tonnes per day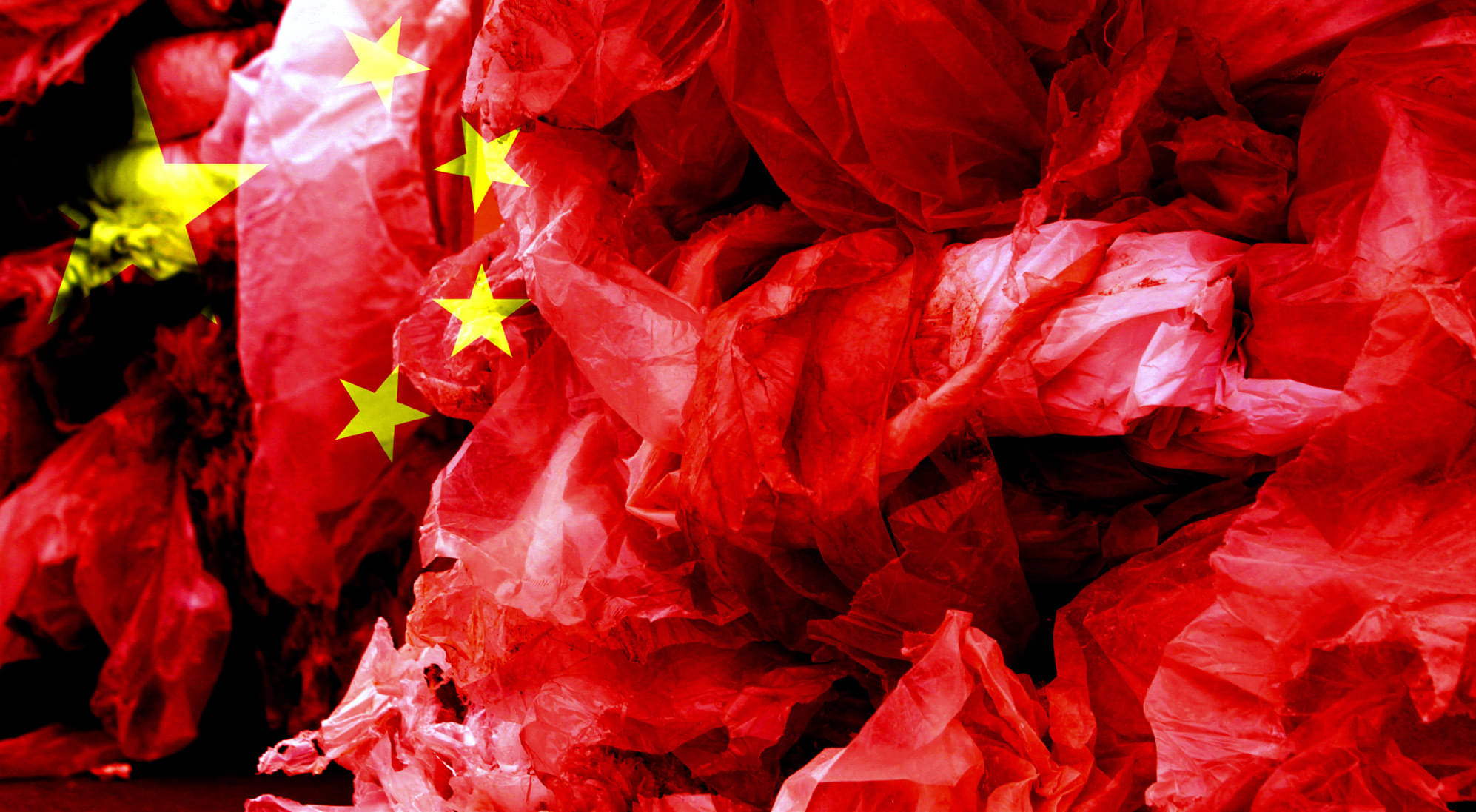 CHINA
Between 1992 and 2017, China imported 45 percent of the planet's plastic waste, over 100 million tonnes. The vast majority, almost 90 percent, is made up of single-use food packaging, the top exporters being the US, Germany and Japan. Then, in early 2018, China began banning the import of solid waste, including single-use plastics, upending a USD200 billion global recycling industry. Since then, recyclers in Indonesia, Thailand, Vietnam and Malaysia have been overwhelmed by the sheer volume of plastic scrap that China once dealt with, and as a consequence much of it has ended up in landfills or in the oceans.
China has been struggling for years to tackle the huge volumes of rubbish the country itself generates. China's largest dump, Jiangcungou landfill in Shaanxi Province, which is roughly the size of 100 football fields, is already full – a quarter of a century earlier than planned.
In early 2020, a proposal was announced by the Chinese government to ban single-use and nondegradable plastic bags in major Chinese cities by the end of 2020 and around the country by 2022. In addition, the restaurant industry must reduce the use of single-use plastic items by 30 percent, while hotels must not offer free single-use plastic items by 2025.
Population: 1.39 billion
Plastic waste: 60 million tonnes per year (2010 figure)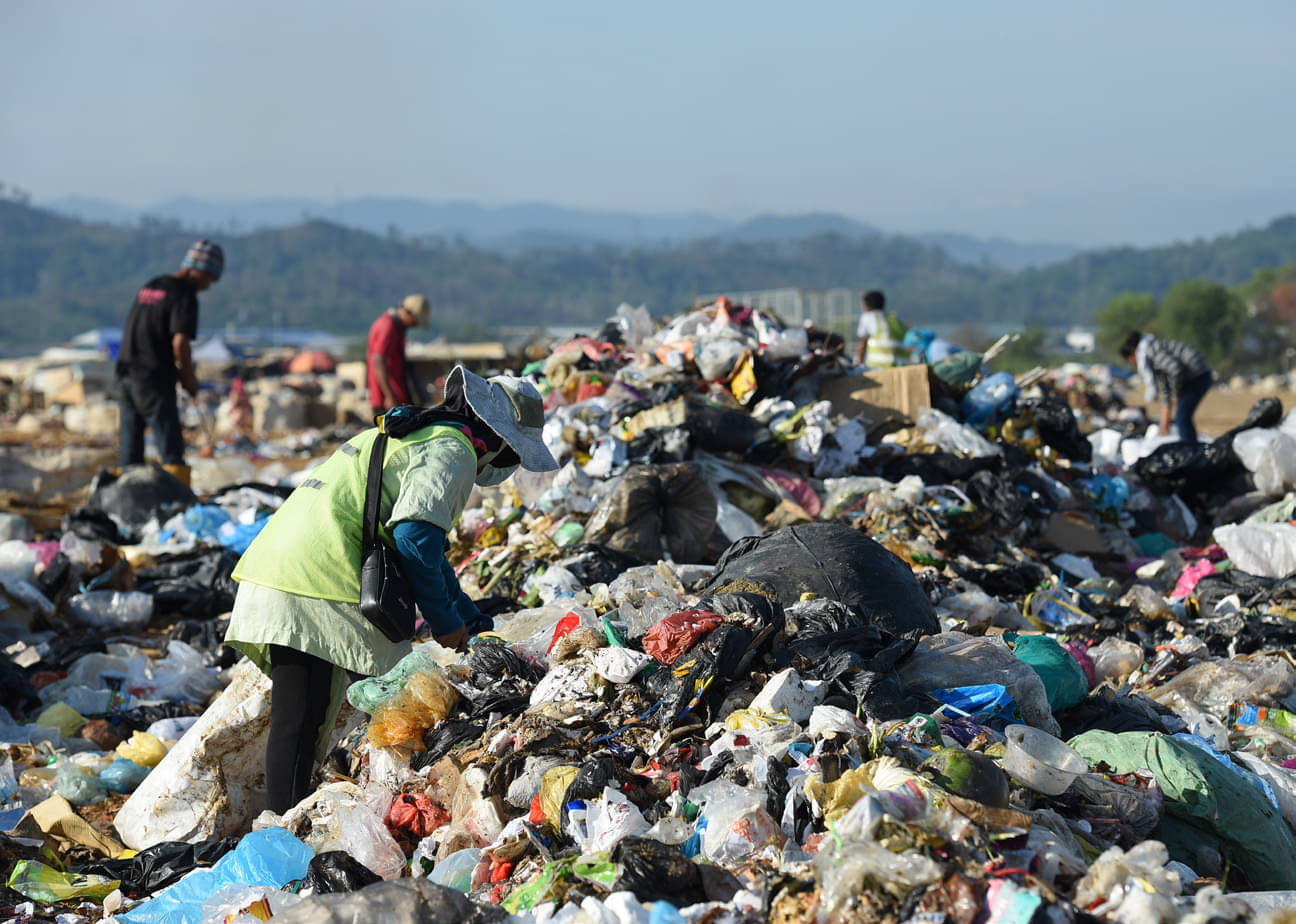 MALAYSIA
Malaysia banned the use of nonbiodegradable plastics in the form of food containers and plastic bags in its Federal Territories of Kuala Lumpur, Putrajaya and Labuan. Yeo Bee Yin, Malaysia's Minister of Energy, Technology, Science, Climate change and Environment stated that "China's ban on plastic waste has actually opened up the eyes of Malaysia and many other countries." Inspired by the Chinese, the new Malaysian government announced in October 2018 that it too will be banning the import of plastic scraps and cracking down on factories that process waste illegally.
Population: 31.6 million
Plastic waste: 2 million tonnes per year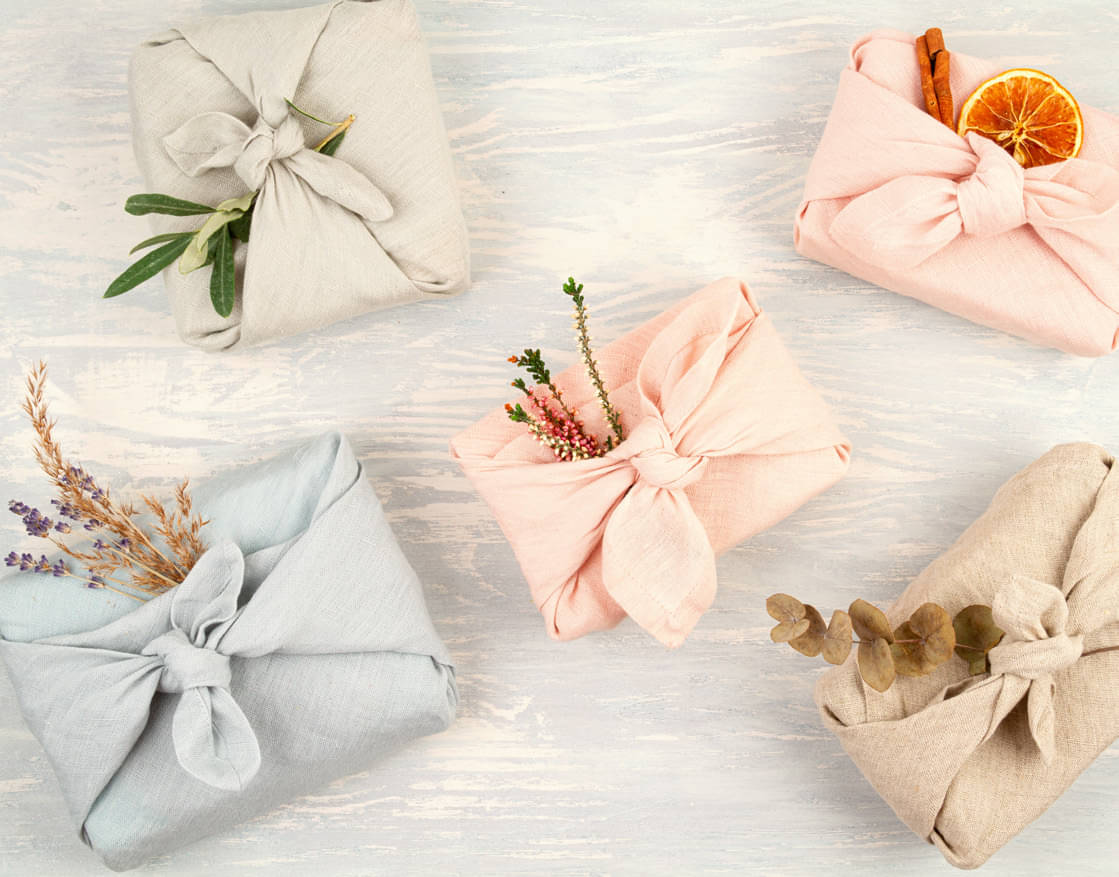 JAPAN
In 2020 Japan is planning to install more collection boxes for plastic waste all over the country, promoting cleanup campaigns on beaches and in rivers, and increasing efforts to develop biodegradable packaging materials.
Population: 126.8 million
Plastic waste: 9 million tonnes per year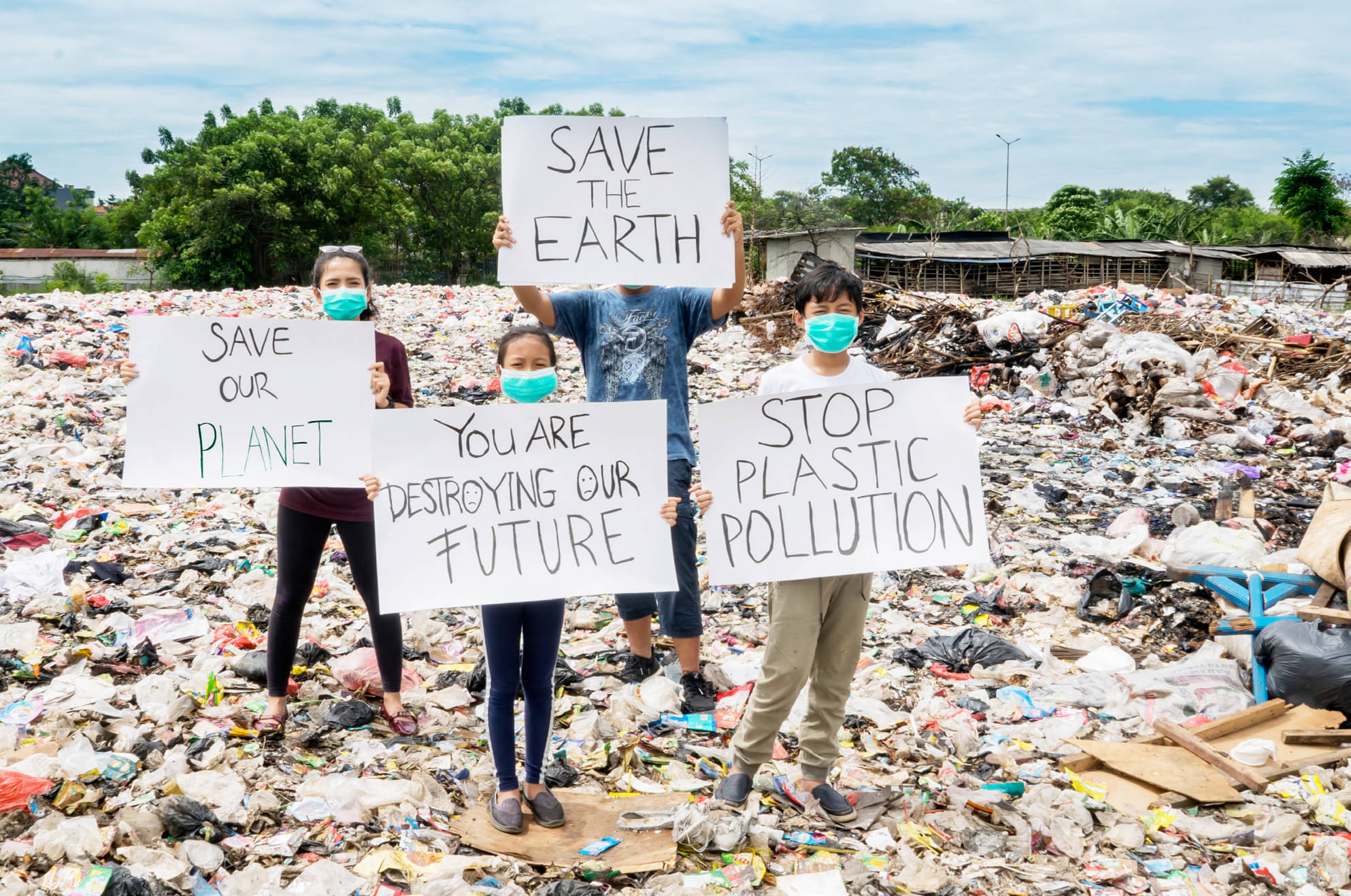 INDONESIA
Reduced the plastic bag consumption by 80% in the city of Banjarmasin. Additionally, in the city of Bandung, the use of styrofoam has been banned. Bali bans all single-use plastic (2019): In an attempt to cut down ocean pollution, Bali has banned all forms of single-use plastic. It came into effect as of July 2, with the government hoping to see a 70 percent decrease in the location's marine waste. "This policy is aimed at producers, distributors, suppliers and business actors, including individuals, to suppress the use of single-use plastics. They must substitute plastics with other materials" Bali Governor Wayan Koster mentioned to the Jakarta Post. Not following the ban will make the government enforce action, like revoking permits.
Population: 270 million
Plastic waste: 175,000 tonnes per year
SOUTH KOREA
South Korea has established strict policies controlling the separation of waste for recycling and has seen huge increases in recycled waste over the last 25 years.
In 2019, the government banned all single-use plastic bags in around 11,000 supermarkets across the country. Previously, shops were not allowed to provide free plastic bags, but with the ban in place, only wet products like meat or fish can be carried in plastic bags.
Population: 51.5 million Plastic waste: 2 million tonnes per year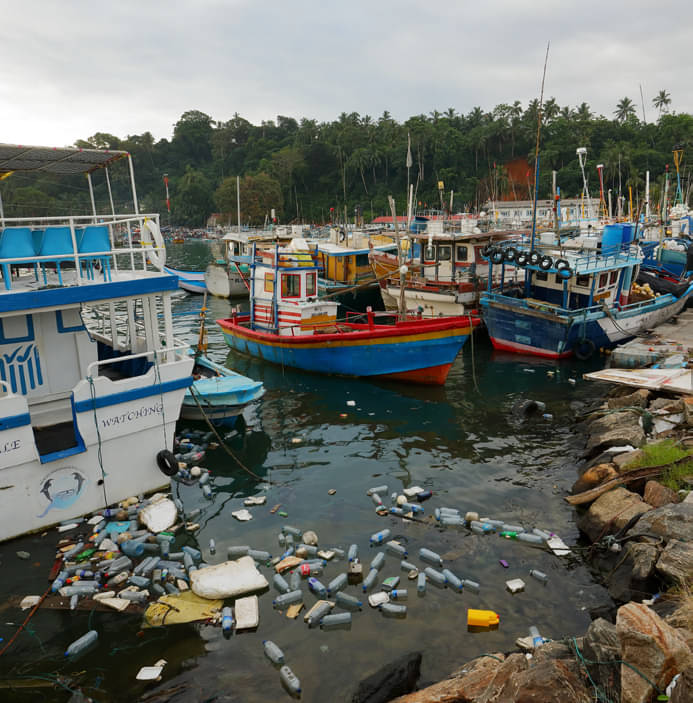 SRI LANKA
In 2018, a ban was imposed on single-use plastic in an effort to make the country's coastlines pollution-free by 2030. The ban focuses on food containers, plates, cutlery and cups made from polystyrene, as well as wrappers made from polyethylene. Additionally, it also cuts down on the import of disposable polystyrene boxes, and polymers of ethylene, styrene and vinyl chloride have been controlled. Minister of Environment Anura Dissanayake emphasized that "Sri Lanka is taking bold action to turn the tide on plastics. We have banned plastic bags and are now working to reduce the number of plastic bottles in the country. We want to be a green and blue beacon of hope in Asia and do everything we can to keep the seas clean."
Population: 21.3 million
Plastic waste: 2.6 million tonnes per year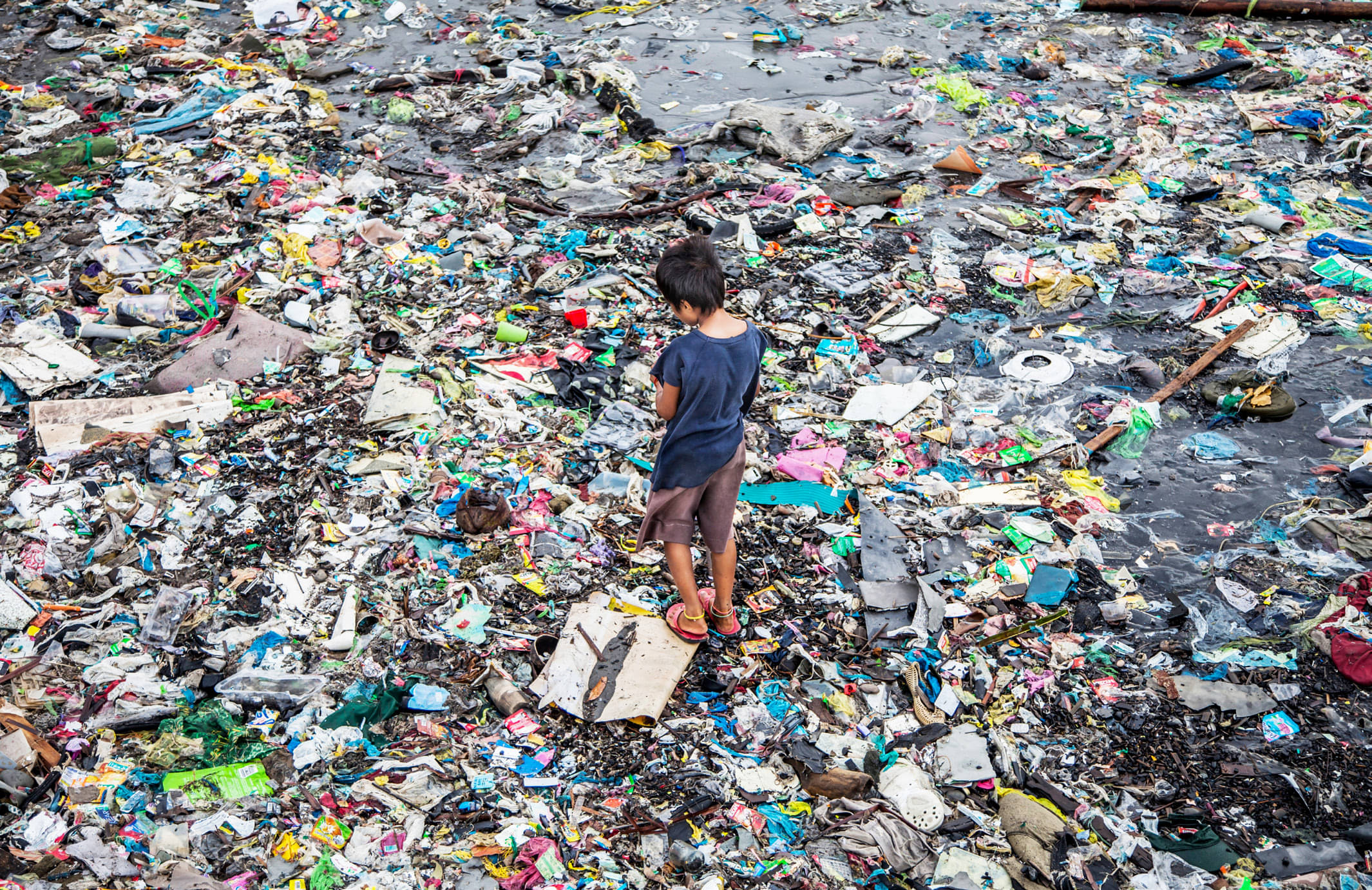 PHILIPPINES
From January 1 2020, the Philippines is implementing a complete ban on single-use utensils like cups, plates, straws, coffee stirrers, condiment cups, and packets. They will also ban plastic bags (with the exception of plastic bags for fresh and cooked foods in places like wet and dry markets). This includes retail stores such as supermarkets, department stores, and pharmacies, who will all charge for plastic bags.
Those violating the ban will be liable to pay 1,000 Pesos (USD19) for the first offense, which will increase to 5,000 pesos (USD98) by the third offense. If there is a second offence, the company will be given a cease-and-desist order. A third offence would lead to its business permit being revoked.
Population: 105 million
Plastic waste: 2.6 million tonnes per year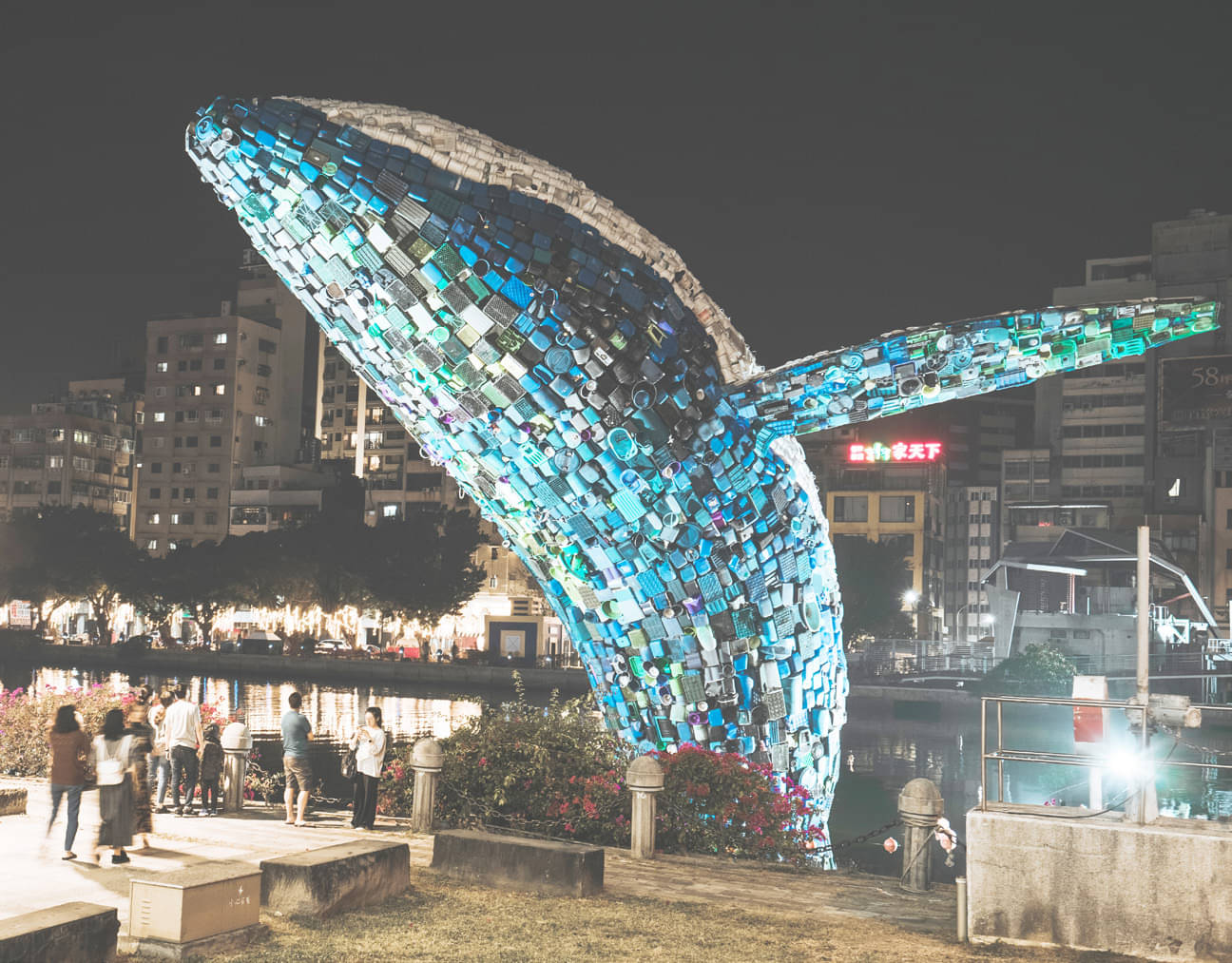 TAIWAN
The latest initiative by Taiwan to curb plastic waste and pollution after introducing a recycling programme is the total ban on plastic straws. Restaurants will be facing new restrictions from the following year onwards. The new change will force big chain restaurants to cut down on providing plastic straws fr in-store uses. This requirement will continue to grow into all forms of dining outlets in 2020. In 2018, around 200,000 tonnes of plastic containers were recycled.
According to the Environmental Protection Administration (EPA), consumers will have to pay extra for all straws, plastic shopping bags, disposable utensils and beverage cups from 2025 onwards. A total ban on single-use plastics such as straws, cups and bags is planned to come into force by 2030. The average Taiwanese uses around 700 plastic bags annually. The EPA's goal is to reduce that number to 100 by 2025 and to zero by 2030.
Population: 23.8 million
Plastic waste: Data not available
THAILAND
Thailand began 2020 by placing a ban on single-use plastic bags at major stores. This will be extended to all retailers by 2021. Currently, over 50,000 tonnes of plastic waste ends up in Thailand's oceans. There has been greater public awareness in understanding the threats to threats to animals and the environment. According to Greenpeace, Thailand is the world's sixth-biggest contributor to ocean waste.
Population: 69.7 million
Plastic waste: 2 million tonnes per year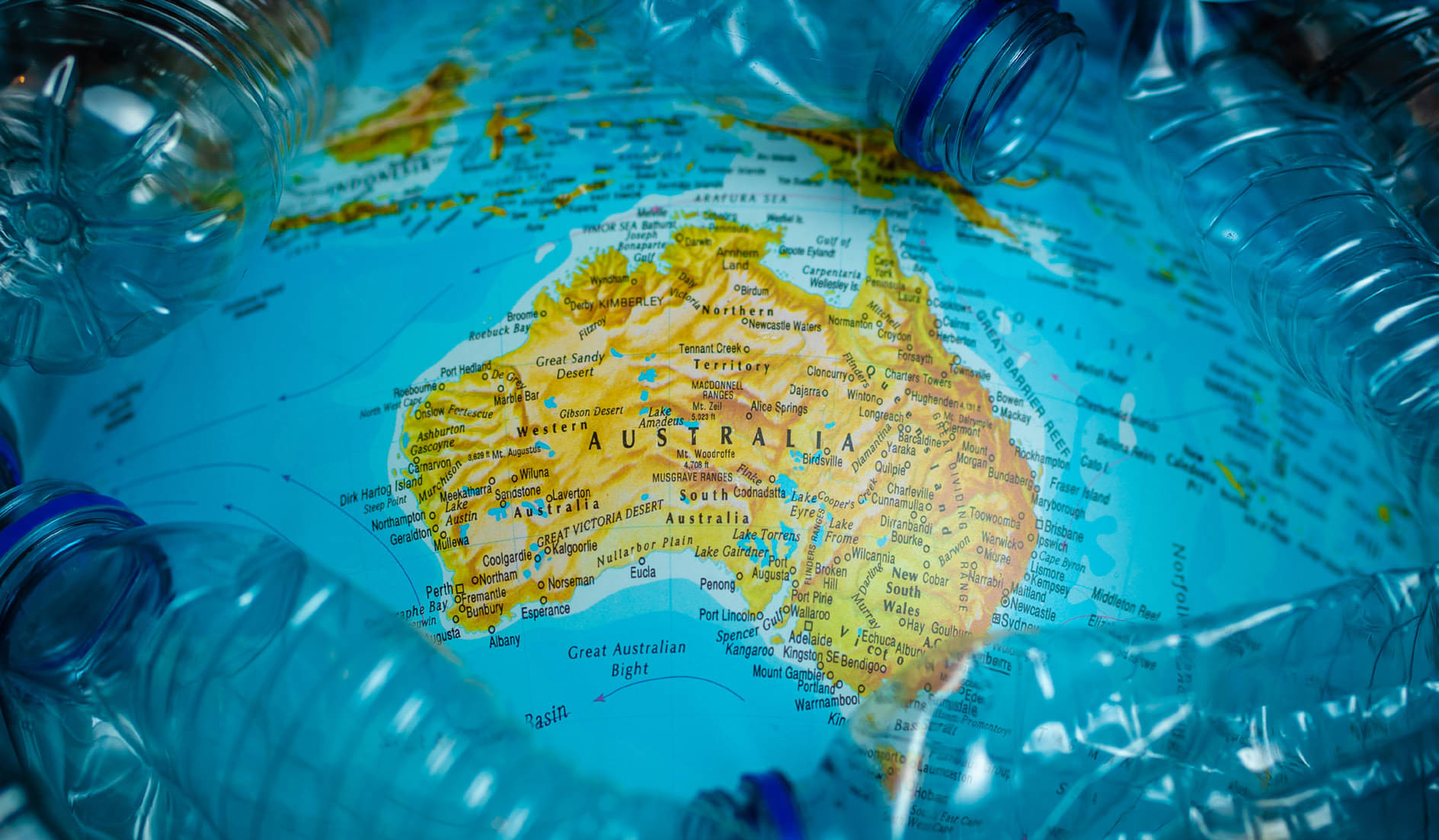 AUSTRALIA
As early as 2008, the then Environment Minister, Peter Garrett, announced the Rudd government's mission to enact a nationwide plastic bag ban by the end of the year. Soon after, he abandoned the plan because of cost concerns and disagreements over policy amongst state and territorial governments. This resulted in states and territories looking into their own approaches.
A decade later and the removal of lightweight plastic bags in Australia began being implemented by the states and territories with plastic bag bans implemented in all major jurisdictions except New South Wales. Within New South Wales, the ban remains under discussion.
In 2019, the South Australian Government announced that a variety of single-use plastics including straws and cutlery would be banned in the state. The intention is to introduce the proposed legislation to parliament in 2020. The ban would make South Australia the first state in the country to prohibit such plastic items as drink stirrers and straws.
Population: 25.4 million
Plastic waste: 3.1 million tonnes per year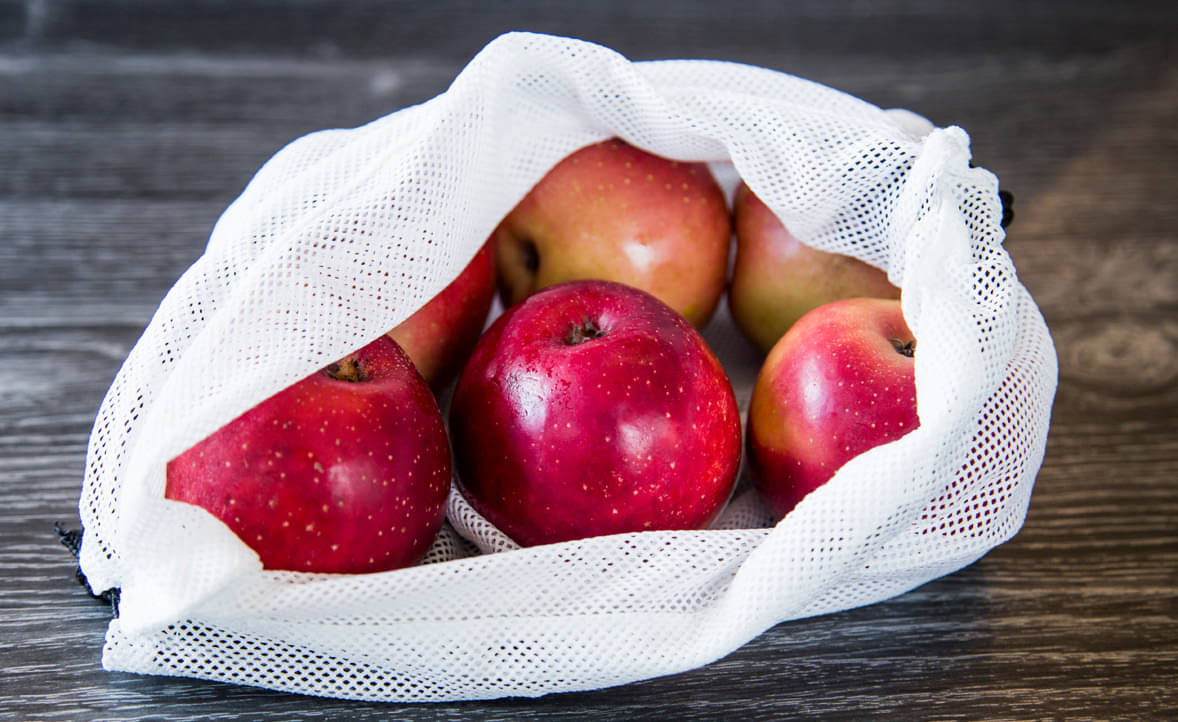 NEW ZEALAND
From July 2019, single-use plastic bags have been banned for all New Zealand retailers. Shops, supermarkets, and restaurants will no longer be allowed to sell or distribute any forms of single-use plastic shopping bags. Plastic bags in the fruit and vegetable section and other supermarket zones are the only exceptions. "New Zealanders are proud of our country's clean, green reputation and want to help ensure we live up to it," said Associate Environment Minister Eugenie Sage. "The plastic shopping bag ban is one step to tackle New Zealand's waste issues. We also need to recharge our materials recovery and recycling systems and shift to a circular economy." The ban encompasses standard lightweight plastic bags as well as thicker types.
Even "environmentally friendly" biodegradable and compostable versions cannot be handed out to shoppers.
Population: 4.8 million
Plastic waste: 252,000 tonnes per year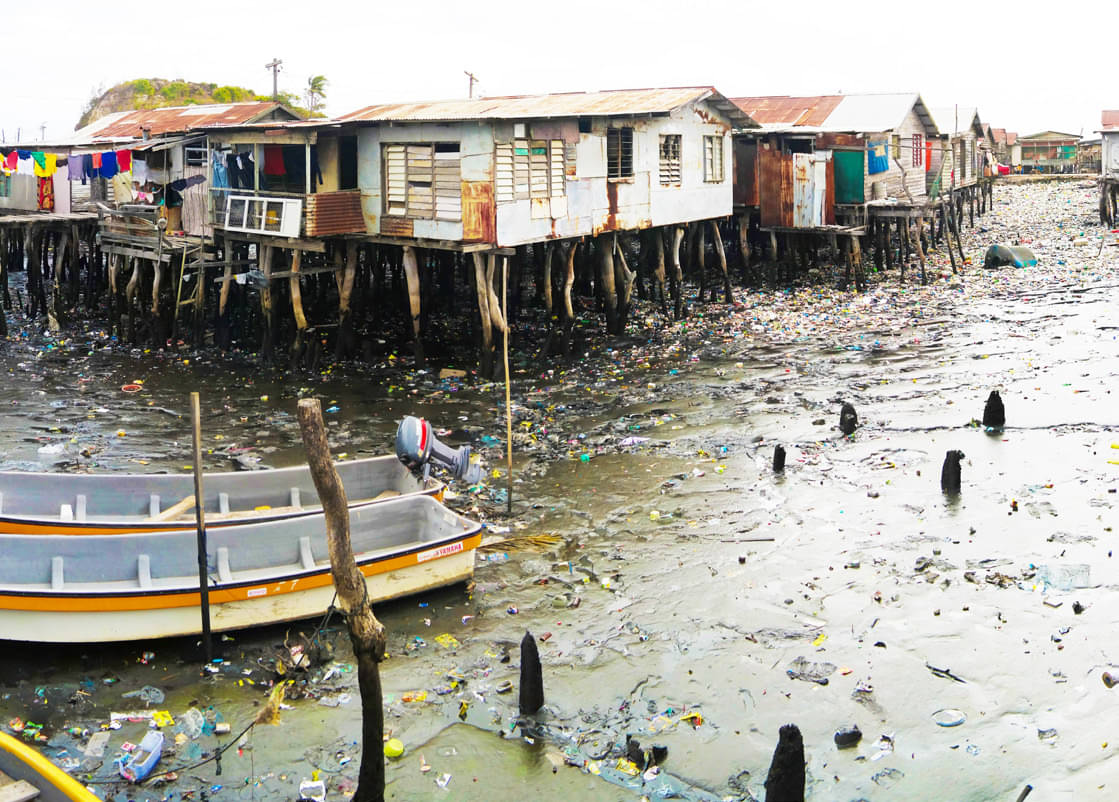 PAPUA NEW GUINEA
A complete ban on single-use plastic bags in Papua New Guinea came into effect in January 2020. Environment and Conservation Minister Geoffrey Kama made the announcement to the media that the government banned the import of single-use plastic bags from the previous November. Unfortunately, in the impoverished country, where plastic waste is choking waterways, enforcement of the ban is a huge challenge. Manufacturers have complained about the lack of proper legislation to support the ban and the paucity of clear directives from the government.
Population: 8.9 million
Plastic waste: 90,000 tonnes per year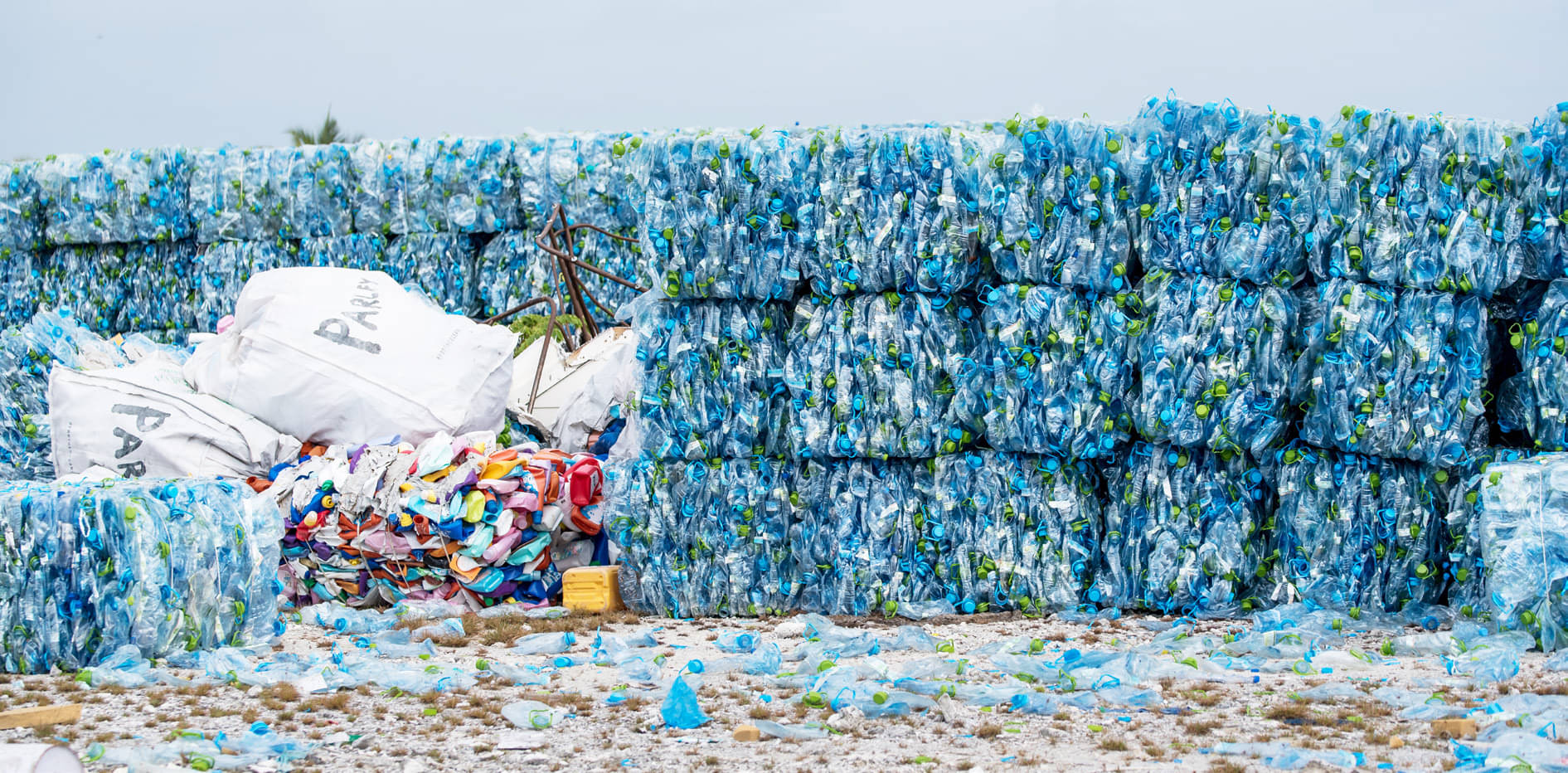 MALDIVES
In July 2019, the Maldives Parliament passed a resolution to completely ban the use of single-use plastics from 2025 onwards. Students from 17 institutions submitted a proposal to the government's Environment and Climate Committee, underlining the perils of single-use plastic and pointing out efforts by other countries in their fight to reduce plastic usage. The resolution included a ban on the import of plastic bags and addressed of alternative plastic packaging for imports by 2025.
Population: 540,544
Plastic waste: 774 tonnes per year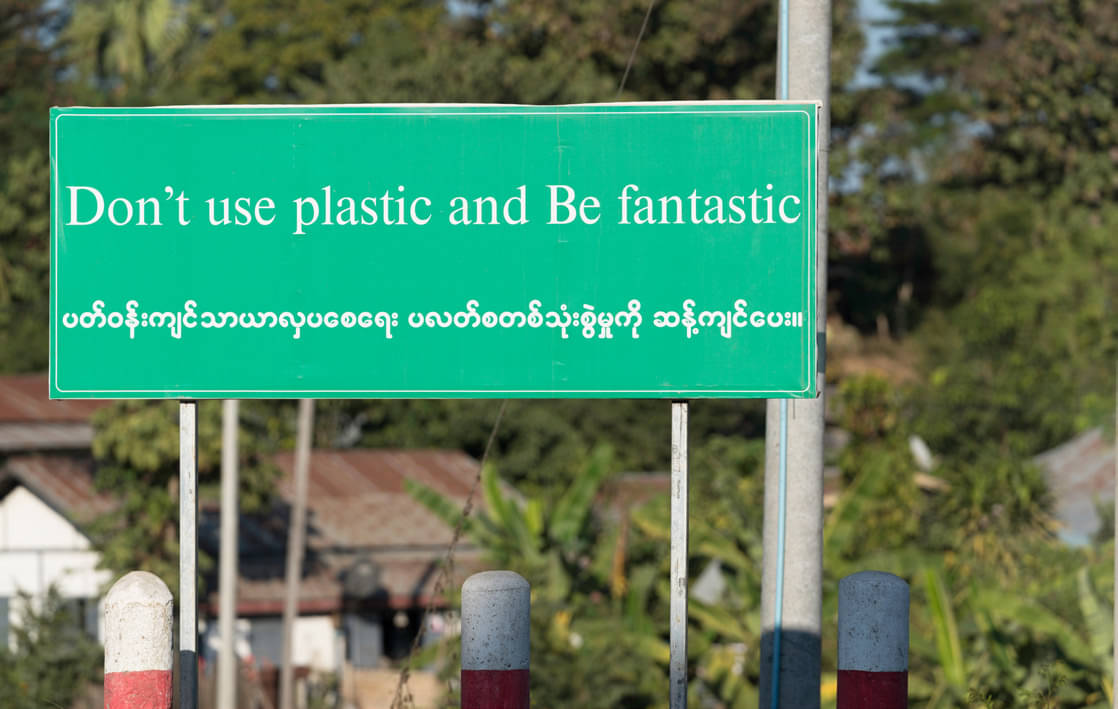 MYANMAR
Economic growth in Myanmar has led to a steady increase in single-use plastic items like shopping bags, water bottles, food packets and plastic sachets. As far back as 2011, authorities in the capital Yangon announced a ban on plastic bags. Myanmar's central city of Mandalay had enacted a similar ban two years earlier. Despite the measures, however, plastics have continued to choke the country's rivers and coastlines, with an estimated 100 tonnes of plastics being discharged into the ocean from the Irrawaddy River every day.
Population: 54 million
Plastic waste: 3000 tonnes per year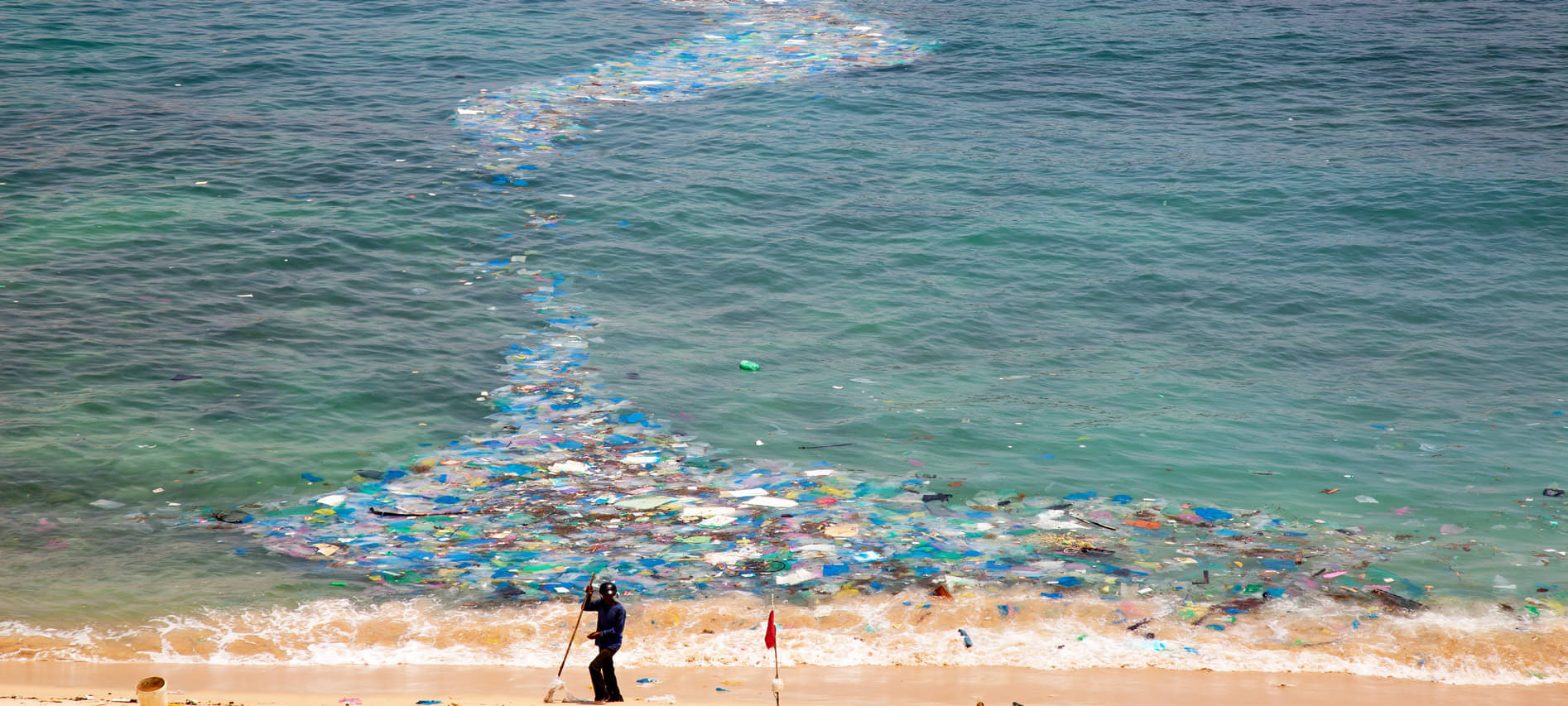 VIETNAM
You can read up to 3 premium stories before you subscribe to Magzter GOLD
Log in, if you are already a subscriber
Get unlimited access to thousands of curated premium stories, newspapers and 5,000+ magazines
READ THE ENTIRE ISSUE
Issue 02 - 2020