Fashion Faux Pas
Asian Diver
|
Issue 02 - 2020
What can be done to mitigate the impact of the garment industry on our oceans?
Think plastic bottles are the greatest scourge of the oceans? Think again. The laundering of clothes releases an estimated half a million tonnes of microfibres into the sea every year, the majority of which are polyester, a plastic that doesn't biodegrade. That's the equivalent of 50 billion plastic bottles. Indeed, it is estimated that 35 percent of all microplastics come from washing synthetic textiles like polyester. The environmental cost of "fast fashion" is staggering, and we need creative solutions – fast.
Enter Laura François, a young and enthusiastic Canadian entrepreneur with a background in human-centered design and sustainable development. The co-founder of art-based impact project Clothing The Loop and country coordinator of global non-profit Fashion Revolution in Singapore and Malaysia, Laura has been focusing on social and environmental impacts in the garment industry.
Q: Your background is in human relations, creative arts, and sustainable design, and you've been empowering startups, nonprofits and governments to maximise sustainability. What made you pursue this field during the course of your studies and career?
A: It was certainly an evolution and a journey of discovery! I love experiments, and it's always been important to me to try things that have seldom been done, put unexpected people together in a room to discuss topics of importance to their communities and to always keep everything I do as human-centric as possible. Perhaps it's because I get bored easily, but I've always loved disturbing the status quo, nudging it carefully in ways that allowed people to see themselves as part of solutions.
I think people interest me, especially where there is a challenge that requires humans coming together to solve it. We only have 10 more years to achieve the UN Sustainable Development Goals; the pressure is on and time is ticking. It requires communities from very diverse backgrounds to leverage their differences in co-creating solutions. I love helping to facilitate that interaction. It's the most unpredictable, interesting work to me!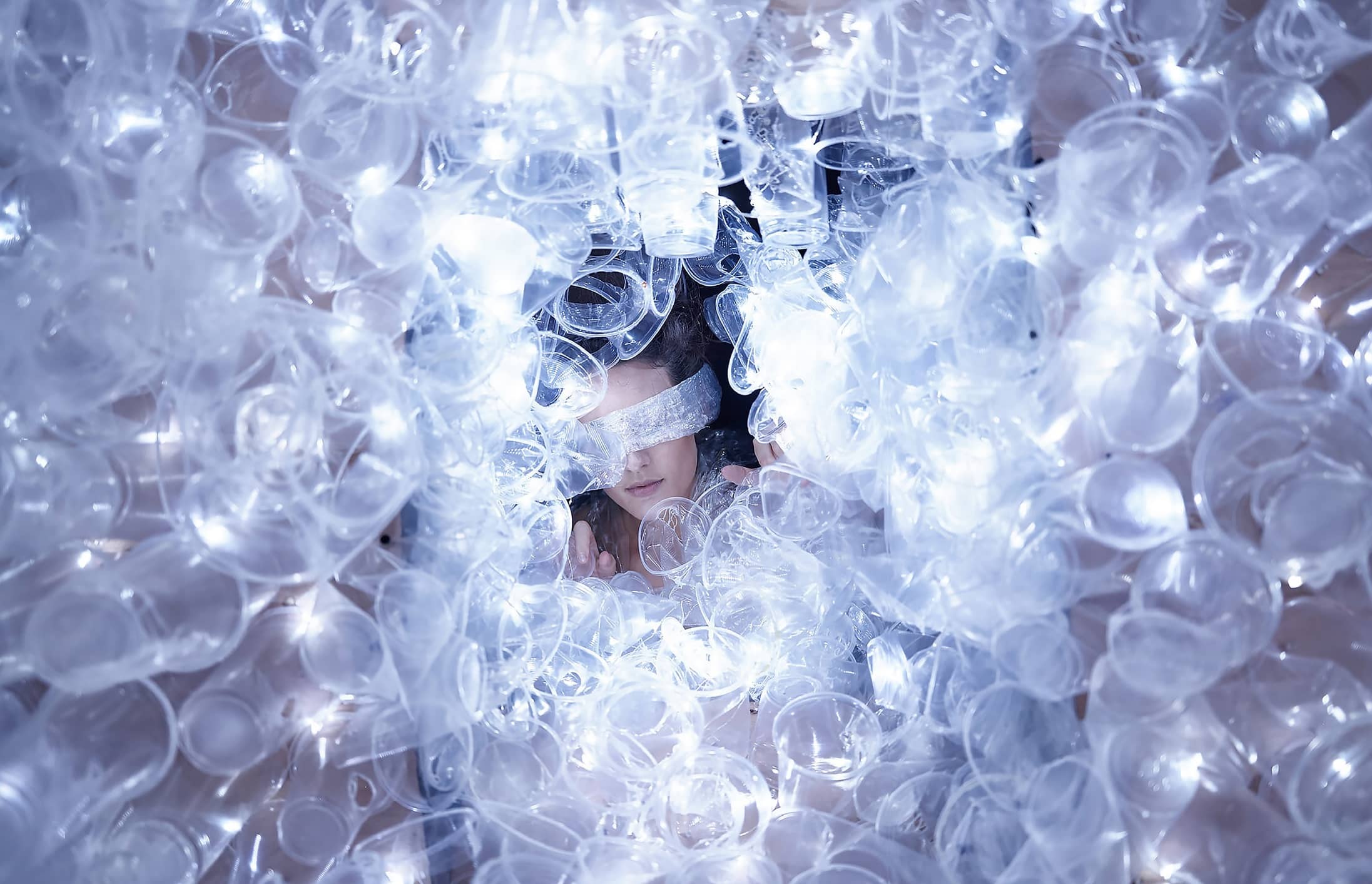 Q: Initiatives like Fashion Revolution and Clothing The Loop look at changing people's mindsets regarding the way we use and dispose of clothing. What drove you to explore this industry?
A: The fashion industry is at the intersection of sustainability and human rights, two areas I was focusing on individually for some time. It was the perfect place to understand the two systems and how they actually affect each other. I think fashion is an industry that allows everybody to relate to the topic of sustainability, of circular economy and of ethics in the supply chain, as clothing is relatable. It doesn't feel as daunting to approach. It was a way for me to explore deeper issues starting from a place of common understanding.
You can read up to 3 premium stories before you subscribe to Magzter GOLD
Log in, if you are already a subscriber
Get unlimited access to thousands of curated premium stories, newspapers and 5,000+ magazines
READ THE ENTIRE ISSUE
Issue 02 - 2020