SIONYX AURORA SPORT
Airsoft Action|April 2020
AS THE "AIRSOFT ACTION LEGION" BEGINS TO HAVE REAL INPUT FROM AROUND THE GLOBE, CONTRIBUTOR ROB BRINGS IN A GREAT REPORT ON GEAR HE WISHES HE'D HAD "IN THE DAY", TYING IN NICELY TO OUR CAGE FEATURE THIS MONTH!
"He was talking too loudly when I tapped him on the shoulder and whispered: "Shhh! You stupid American!" We were on watch and, as per normal SOP, we were to record what we saw and report back. Stealth was the name of the game. Two guys went by and I hit record. Wait, they had red arm insignia on not blue badges? Ah confirmed those are the special units we heard about but no way we could tell with the monochrome NV sets we normally used.
"It was 0 dark 1/8 moonlight, not enough to see your hand in front but with any decent NV it looked almost daylight outside of the canopy. I slid away having what we needed, and we picked our way through the dense cover, not afraid of using our illuminators now as they were 1065nm and traditional NVGs don't see in that range …but this SiOnyx colour NV camera did. Earlier I was arguing with my teammate about these low-cost cameras; yeah I'm a fool and now I saw their value was far above what I thought. He had laughed and said:
"Colour is information and information is good". Yeah mate, it is!"
I recently received a SiOnyx Aurora Sport IP67-rated action night vision camera and was asked if we needed these for our team. My first reaction was "We all have PVS14s and FLIR, so why would we need that?" Well colour is indeed information and more information is indeed good. Jumping ahead though, this is now in my go-bag and most likely should be in yours as well.
Before we get off to the camera lets cover a few details.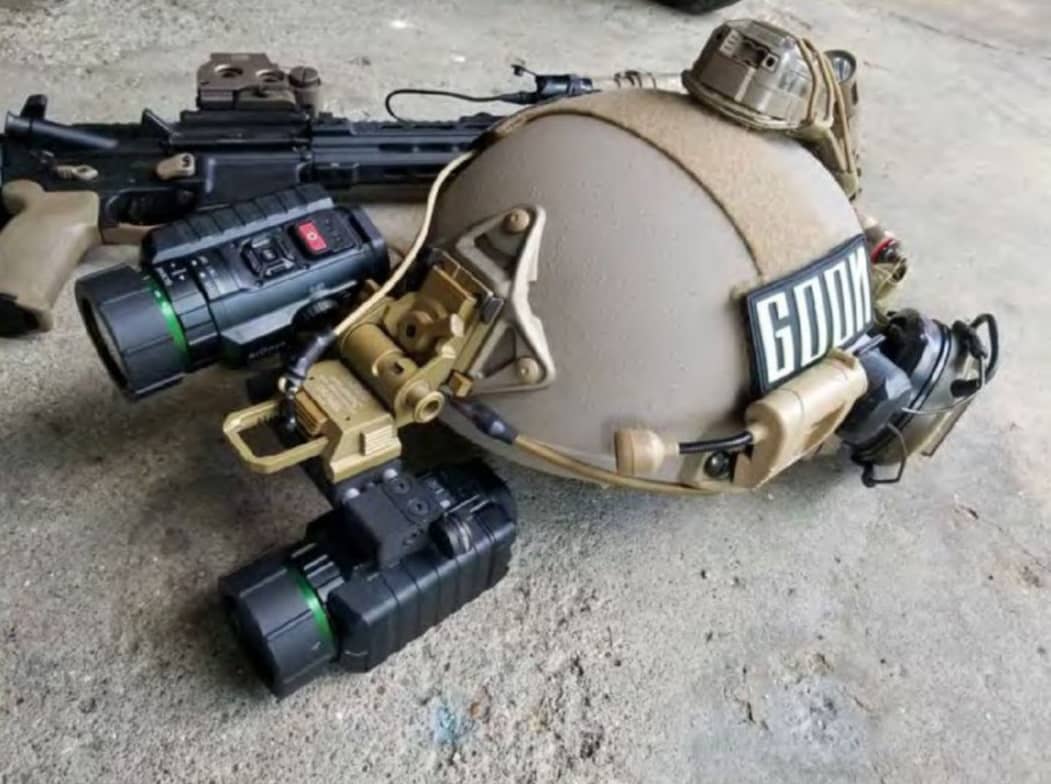 You can read upto 3 premium stories before you subscribe to Magzter GOLD
Log-in, if you are already a subscriber
Get unlimited access to thousands of curated premium stories and 5,000+ magazines
READ THE ENTIRE ISSUE
April 2020