EDGING OUT THE COMPETITION
Airsoft Action|June 2020
SPECNA ARMS ARE ON AN ABSOLUTE ROLL AND IT SEEMS THEY RELEASE MORE NEW MODELS OF AEG EACH MONTH AND HEAD IN NEW DIRECTIONS AT THE SAME TIME! BILL HAS SPENT SOME TIME WITH ONE OF THE LATEST MODELS TO BE RELEASED, THE SA-E21, AND BRINGS IN HIS FINDINGS…
I honestly think I'd be hard-pushed to think of another AEG manufacturer that has consistently released so many models and variants in such a short space of time, as although Specna Arms have been knocking around for a while now, their recent output can only be described as "prolific"! I remember seeing the brand appear on the Gunfire stand several years back with a small range of "AR-inspired" models and, if memory serves, our very first mention of them actually spelt the name wrong!
I believe it would now be impossible to make that same mistake, as Specna Arms have become an "airsoft household" name, with a wide range of retail stockists throughout Europe and further designs on expansion into the US market (if their presence at SHOT Show is any indicator of intent).
And the fact is that they have the goods to back all this up and they continue to innovate and inspire with new models to suit any (and every) airsoft player out there models that are well-built, well-priced and perform from the box. This, ultimately, is what we, the players, truly want if we're honest, as although we are bombarded with words, pictures, and videos from folk telling us to "fettle, change, and upgrade" our AEGs and GBBs, what most of REALLY want, especially at the moment, is to get out and play a game!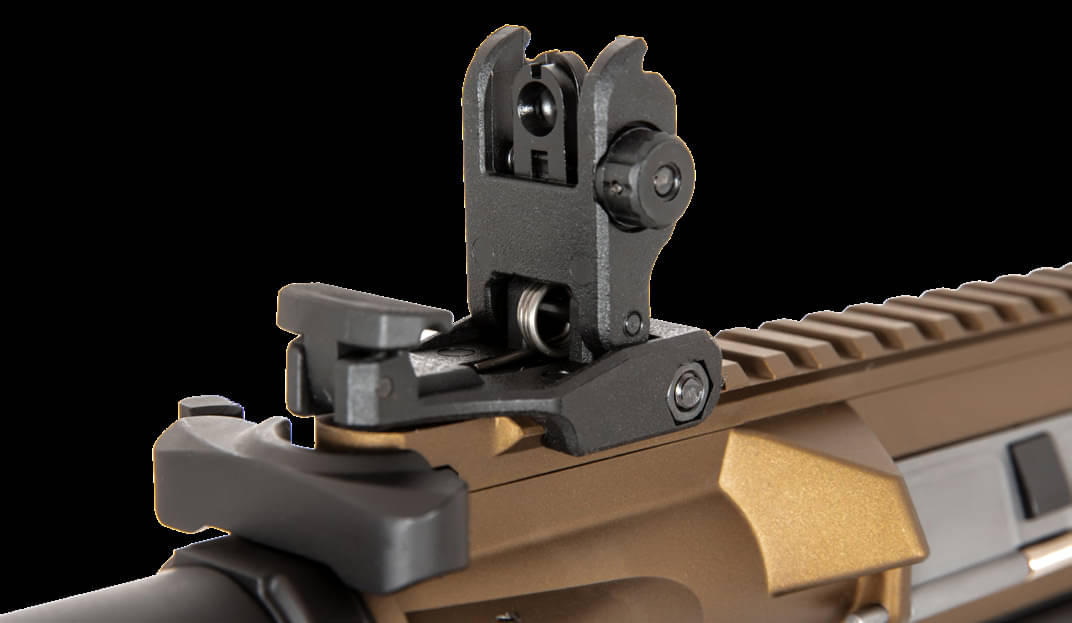 It may surprise many of you that most of the airsoft guns I personally own and use these days are internal "stock", as what you get as standard from the likes of Specna Arms are AEGs that actually have most of the bells and whistles we used to add internally, fitted as standard. It wasn't so long ago that MOSFETs, for instance, were the stuff of fantasy and being able to set your AEG to anything other than semi or "full chat" wasn't even an option we considered. Tightbores were things that the "techies" fitted - and don't even get me started on the size of batteries…
Although we are constrained right now in our ability to actually get out and use our airsoft kit in earnest, the fact is that in my opinion, we are living in somewhat of "golden age of airsoft", where most firearm models are available as really quite excellent airsoft replicas and our choice are bigger and wider than ever. And that, to me, is where manufacturers like Specna Arms (there are others!) have stepped into the ring with gloves raised to take on all comers in a thoroughly professional way.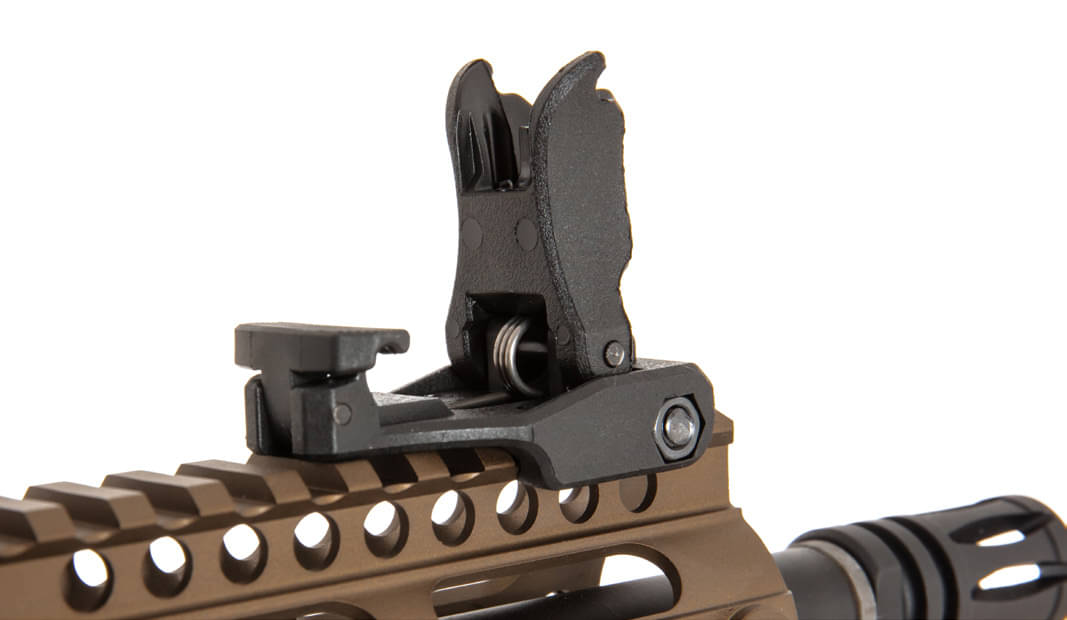 You can read up to 3 premium stories before you subscribe to Magzter GOLD
Log in, if you are already a subscriber
Get unlimited access to thousands of curated premium stories and 5,000+ magazines
READ THE ENTIRE ISSUE
June 2020